Early Blockchain Inventors Celebrate 30 Years Since Inception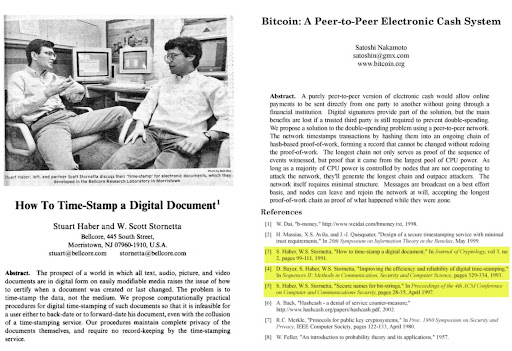 The celebration, running from October 13, 2021 to January 03, 2022, will include the sale of a collection of NFTs
New York City, United States of America, 13th October, 2021 – The co-inventors of the early blockchain, Drs. Stuart Haber and W. Scott Stornetta, are joining with a team of industry-leading partners to commemorate the birth of blockchain technology, its past, present, and future. It's a tribute to the journey and the community.
Today's announcement marks the 30th anniversary of the public appearance of what might be called the "genesis block" of what is in fact the world's oldest continuously running primitive blockchain, as explained here.
The celebration will conclude on January 03, 2022, the 13th anniversary of the Bitcoin genesis block. Bitcoin's design, as described in Satoshi Nakamoto's white paper, Bitcoin: A Peer-to-Peer Electronic Cash System, relies on Haber and Stornetta's mechanism for ensuring the integrity of all of its transactions. In fact, three of Satoshi's eight footnotes reference their technical papers.
The history of the blockchain will be celebrated with a collection of NFTs that both involve and honor the founders, innovators, and thought leaders of the blockchain community. The NFTs, demonstrating the range and diversity of the blockchain ecosystem, will be auctioned through a novel mechanism and will involve a number of innovative layer-1 blockchains and their communities.
Jason Bailey, global thought leader in NFTs and founder of Artnome.com and ClubNFT, said, "Without the work of Stuart Haber and Scott Stornetta there are no NFTs, no Bitcoin, and no blockchain. I'm thrilled that they are using this opportunity to create an NFT with the goal of unifying everyone within the blockchain ecosystem in a way that I believe only they can."
"Kadena is thrilled and honored to participate in Immutable Record's celebration of blockchain," said Stuart Popejoy, the co-founder and CEO of the Kadena blockchain and smart contract platform. "Immutable Record's NFT offering drives the space forward with a multi-protocol approach that also exploits many of Kadena's unique advantages such as institutional-quality provenance, entirely on-chain minting, and custom marketplaces."
"This historic drop allows us to highlight Cardano's unique protocol capabilities during this multi-chain celebration," said Chris J. Snook, founder, and CEO of SDK Co, a consumer-facing blockchain-based company utilizing Cardano's platform.
Haber and Stornetta concluded with "We are happy to join the celebration of the blockchain, and will be announcing the involvement of other leading layer-1 blockchains and thought leaders. Stay tuned. The best is yet to come."
For media inquiries please contact media@immutablerecord.com.
For more information visit the website https://immutablerecord.com/
About Kadena
Kadena is the industry's only scalable layer-1 Proof of Work (PoW) blockchain, featuring Pact, the safest and easiest-to-use smart contract technology. Kadena's platform provides the world the tools and environment to turn ideas and ambitions into reality, from DeFi applications to NFT marketplaces. As the only blockchain that can scale both speed and storage limitlessly, decentralized services on the Kadena platform allows users and builders to exceed current limitations in blockchain such as high gas fees and storage constraints, and even "mint marketplaces" where exchange and trading of tokens and NFTs can be customized endlessly. Founded by Stuart Popejoy and William Martino who created JP Morgan's first blockchain and led the SEC's Crypto Committee, Kadena aims to allow for true blockchain mass adoption. Visit us at www.kadena.io and follow our twitter account at www.twitter.com/kadena_io to learn more.
About SDK Co SDK Co builds technologies powering personal choice that enable customers to regain control over their personal data by offering secure connected hardware and software. SDK Co utilizes the Cardano blockchain, a platform designed for changemakers, innovators, and visionaries. SDK Co's ecosystem of technology offerings also includes digital collectables/NFTs for Fortune 100 brands and partners. To learn more visit https://www.sdkco.io/
Bitcoin Exchange Mybitstore recognizes the opportunity crypto offers Africa

Bitcoin Exchange Mybitstore Mybitstore, is one company that recognizes cryptocurrency's opportunity for Africa as a trading and exchange medium and offers P2P as well as buying and selling cryptos in Ghana, Nigeria, Kenya, Uganda, South Africa, and Tanzania.
Cryptocurrency has been making global waves as a decentralized, digital asset operating on a peer-to-peer network. This technology has the potential to revolutionize the financial sector by offering a more secure, transparent, and accessible alternative to traditional finance.
The company sees the potential and the opportunity for cryptocurrency to bring financial services to the many underserved populations in Africa, increasing financial inclusion and bridging the gap between the unbanked and the financial world.
Bitcoin in Africa with Bitcoin Exchange Mybitstore
In many African countries, traditional banking services are either inaccessible or too expensive for the majority of the population. This leaves a large portion of the population without access to financial services, making it difficult for them to participate in the formal economy. Cryptocurrency offers a solution to this problem by providing a decentralized, digital alternative that is accessible to anyone with a smartphone and an internet connection.
By offering a platform for buying, selling, and storing cryptocurrency, Mybitstore is helping to make it easier for people in Africa to participate in the cryptocurrency market. This, in turn, opens up new financial opportunities for these individuals and helps to promote financial inclusion in Africa.
Another key benefit of cryptocurrency is its security. Transactions are recorded on a public ledger, making it nearly impossible for fraud or counterfeiting to occur. This level of security is especially important in countries with weak financial systems and high levels of corruption.
Despite its potential, cryptocurrency is still in its early stages of development and adoption in Africa. However, with the crypto start-ups sprouting across borders would help to drive this change by providing a platform for individuals to easily participate in the cryptocurrency market. As more people in Africa become aware of the benefits of cryptocurrency, it is likely that the adoption of this technology will continue to grow.
Mybitstore as an exchange platform recognizes the significant opportunity that cryptocurrency offers to Africa. The platform offer crypto trades in buying, storing and selling and also make it possible to connect your local bank accounts and mobile wallers. As the adoption of cryptocurrency continues to grow in Africa, it will be interesting to see how it will continue to shape the future of finance on the continent.
LedgerFi's ($LFT) Token Pre-sale: More than 8% sold out in less than 30 min on XDC Sale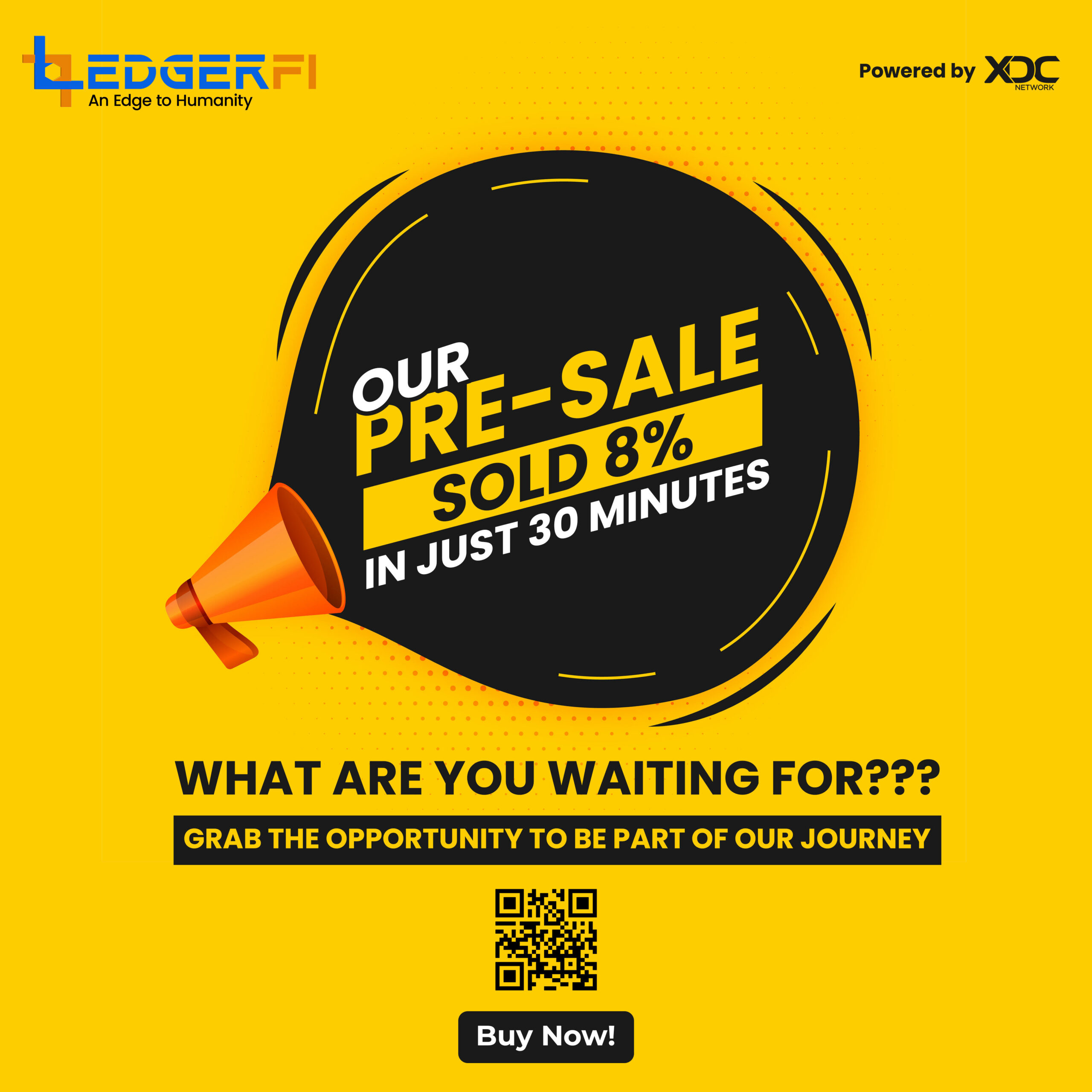 LedgerFi, a leading decentralized web 3.0 secure communication platform built on the XDC Network, is excited to announce that their token sale will commence on March 14th, 2021 on XDC Sale. The token sale will offer investors the opportunity to purchase the native $LFT tokens of LedgerFi and join an innovative ecosystem of Decentralized Communication Service integrated with Decentralized Finance for enabling the seamless exchange of digital assets through a unified platform.
LedgerFi has envisioned to become the world's first Decentralized Digital Asset Exchange (DDAX) platform through which users can transfer all types of digital assets with a military grade security, cryptographic encryption, privacy and prevention from cyber attacks using the power of Blockchain technology.
LedgerFi is a one-stop-shop for DeFi users that provides access to various communication protocols and services in the industry such as Ledger Mail which is already live in the market and it has 750K users exchanging 2M+ emails,and upcoming products like
Ledger Chat: The Decentralized Instant Messaging Solution enabling users to instantly chat with peers without worrying about centralized governance. LedgerChat allows users to seamlessly communicate with each other without compromising their Digital Identity & Data Sovereignty. It's in beta at the moment.
Ledger Live: The Decentralized Audio & Video Call Platform allows individuals & businesses to connect with each other in real-time. The centralized access point utilized in conventional VoIP solutions is eliminated with blockchain based communication technologies. Eliminating the hassle of handling centralized, cumbersome & hackable legacy platforms with the high-performing next-gen solution. Instead, a blockchain based communication system sends the signal from the calling party to a receiving number, which is then replaced by a dispersed network shared by all network users.
Ledger Pay: The Decentralized Cross-Border Remittance platform providing human-readable, interoperable & lightning-fast payment transfer capabilities for financial inclusion of the unbanked individuals.
Ledger Mint: Metaverse Interconnected NFT Transfer Hyper-personalized social connectivity for transferring, exchanging & showcasing NFTs and other digital assets through an interactive & interconnected platform.
Token Sale Details
Presale Address: 0x7db6AaF98bDFE47f197a3b1bbC3Cfe6CB0f302c4
Token Address: 0x65d358C56Ff2E64C007060D5D4dF308986734f5C
Total Supply: 400,000,000 LFT
Soft Cap: 7,500,000 XDC
Hard Cap:15,000,000.0 XDC
IDO Rate: 1.5 LFT per XDC
Listing Rate: 1.0 LFT per XDC
Liquidity %: 51
Min Contribution: 4,000 XDC
Max Contribution: 400,000 XDC
IDO Start Time: 14 Mar 2023, 19:30
IDO End Time: 05 Apr 2023
Liquidity Unlock Date: 05 May 2023
About LedgerFi
LedgerFi provides a web 3.0 communication service built on blockchain technology for secure communication through email, chat & payment applications. LedgerFi provides blockchain based Decentralised communication service & Decentralised Digital Assets Exchange for secure communication.
Media contact
ZEX PR WIRE
ag@zexprwire.com
Terra Casino That Could Burn 24 Billion LUNC within 6 Months Goes Live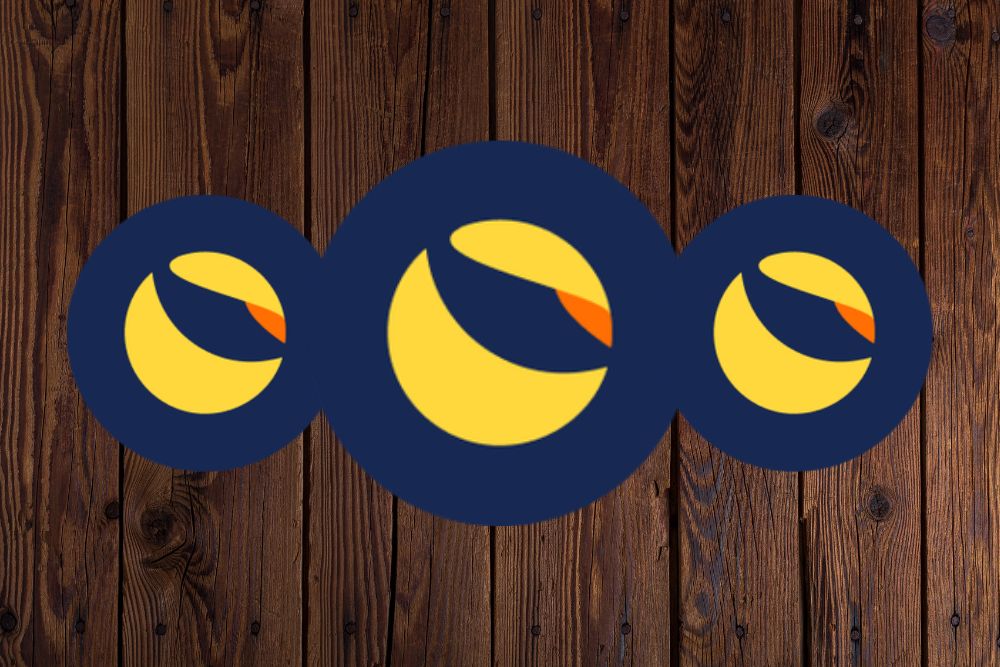 Terra Casino, an online bookie dedicated to burning LUNC tokens, has been launched. Although the transparency of Bookie's LUNC Burn is still a thing of concern within the Terra Classic community, it has the capability of burning about 24 billion LUNC within six months. The new development was announced via the official Twitter handle of […]
The post Terra Casino That Could Burn 24 Billion LUNC within 6 Months Goes Live appeared first on Times Tabloid.