WOM Protocol partners with CoinPayments, the world's largest cryptocurrency payments processor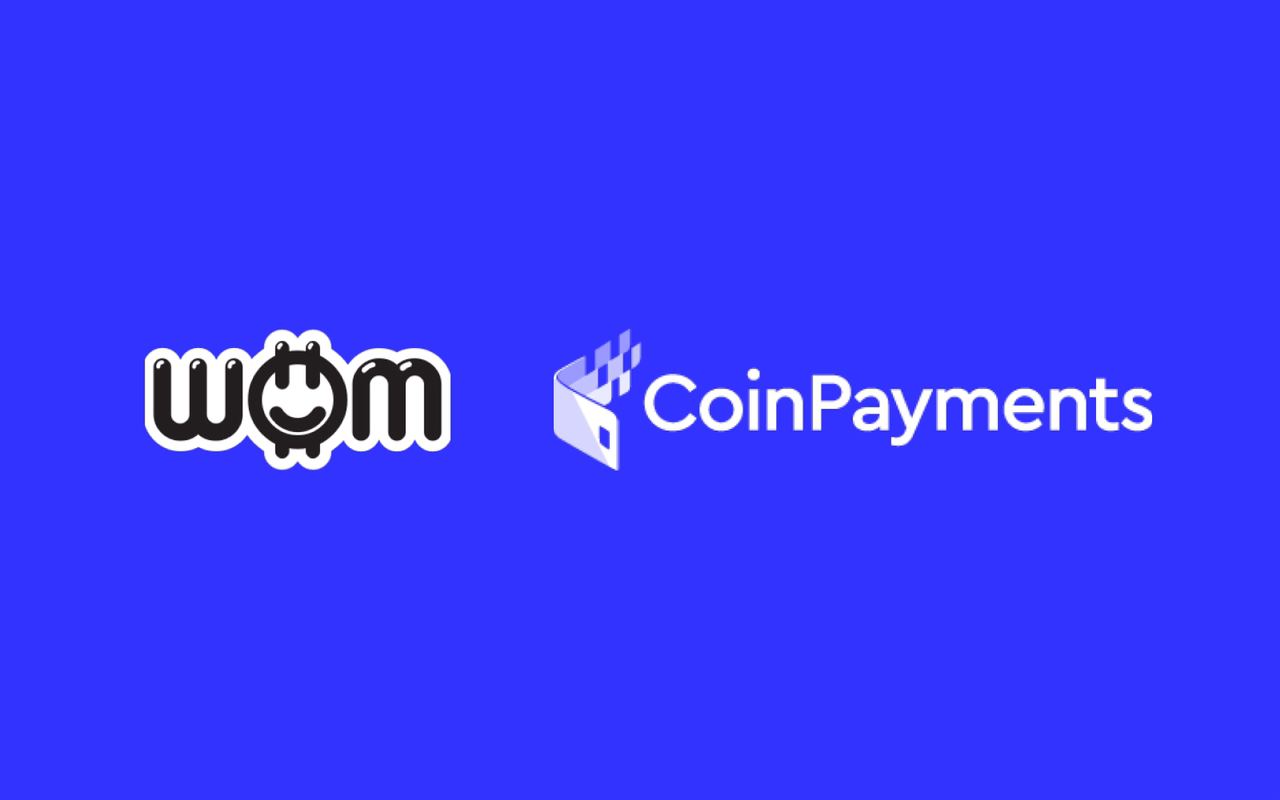 Singapore, 01 September 2020 — WOM Protocol, a next-gen MarTech solution that enables brands to leverage word-of-mouth recommendations, announced a partnership today with leading crypto payment solution provider CoinPayments to drive new ways for users to spend and use WOM Tokens.
The WOM Protocol, together with the WOM Token, provide a way to reward creators for recommendations without compromising consumer trust in the content. All recommendations are authenticated through the WOM Authenticator app, enabling the creators and authenticators to earn WOM Tokens as users engage with the content and make purchases.
CoinPayments, the world's largest crypto payments processor, offers a diverse set of merchant and consumer services including a shopping cart plugin for all major ecommerce platforms including Shopify, WooCommerce, and Magento. With this integration, WOM Token holders are now able to spend WOM Tokens on any ecommerce site that uses the CoinPayments shopping cart plugin. Users can also purchase gift cards to numerous retailers such as adidas, Nike, eBay, and Uber.
WOM Protocol is constantly seeking ways to enable creators and authenticators to use their WOM Tokens in addition to directly exchanging them on WOM-supported crypto exchanges. Further, WOM is integrating a new product that not only adds 2500 different gift cards, but also cash cards, and prepaid mobile top-ups that users can purchase with their WOM Tokens.
These new integrations are the next phase of making the WOM Protocol more accessible and user-friendly and increasing the adoption of the WOM Token.
About WOM
The WOM Protocol is scaling an entire ecosystem enabling monetization of word-of-mouth (WOM) recommendations for brands, creators, and publishers and will become the main marketing channel for brands, targeting the $335 billion annual digital marketing spend, and the main revenue stream for content platforms. The WOM Protocol is live and being tested with more than 900 brands—including adidas—and platforms with a network of hundreds of thousands of creators and authenticators.
More about WOM: https://womprotocol.io/
About CoinPayments
CoinPayments is the easiest, fastest and most secure way for merchants worldwide to transact in cryptocurrencies. It is the first and largest cryptocurrency payments processor with more than US $5 billion in total transactions to date, while supporting more than 1,900 coins, and is the preferred cryptocurrency payment solution for merchants and eCommerce platform providers worldwide. Founded in 2013, CoinPayments is dedicated to providing clients with fast, secure and user-friendly crypto payment APIs, shopping cart plugins, digital wallets, and a host of other solutions supporting cryptocurrency payment applications
Learn more at: https://www.coinpayments.net/
Early Blockchain Inventors Celebrate 30 Years Since Inception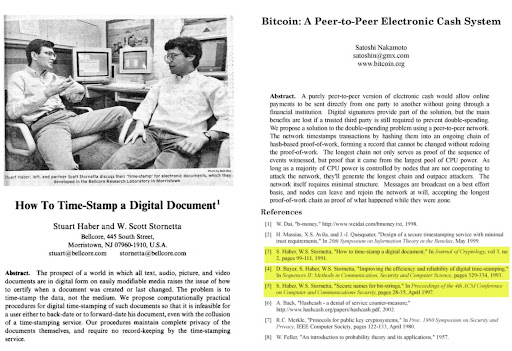 The celebration, running from October 13, 2021 to January 03, 2022, will include the sale of a collection of NFTs
New York City, United States of America, 13th October, 2021 – The co-inventors of the early blockchain, Drs. Stuart Haber and W. Scott Stornetta, are joining with a team of industry-leading partners to commemorate the birth of blockchain technology, its past, present, and future. It's a tribute to the journey and the community.
Today's announcement marks the 30th anniversary of the public appearance of what might be called the "genesis block" of what is in fact the world's oldest continuously running primitive blockchain, as explained here.
The celebration will conclude on January 03, 2022, the 13th anniversary of the Bitcoin genesis block. Bitcoin's design, as described in Satoshi Nakamoto's white paper, Bitcoin: A Peer-to-Peer Electronic Cash System, relies on Haber and Stornetta's mechanism for ensuring the integrity of all of its transactions. In fact, three of Satoshi's eight footnotes reference their technical papers.
The history of the blockchain will be celebrated with a collection of NFTs that both involve and honor the founders, innovators, and thought leaders of the blockchain community. The NFTs, demonstrating the range and diversity of the blockchain ecosystem, will be auctioned through a novel mechanism and will involve a number of innovative layer-1 blockchains and their communities.
Jason Bailey, global thought leader in NFTs and founder of Artnome.com and ClubNFT, said, "Without the work of Stuart Haber and Scott Stornetta there are no NFTs, no Bitcoin, and no blockchain. I'm thrilled that they are using this opportunity to create an NFT with the goal of unifying everyone within the blockchain ecosystem in a way that I believe only they can."
"Kadena is thrilled and honored to participate in Immutable Record's celebration of blockchain," said Stuart Popejoy, the co-founder and CEO of the Kadena blockchain and smart contract platform. "Immutable Record's NFT offering drives the space forward with a multi-protocol approach that also exploits many of Kadena's unique advantages such as institutional-quality provenance, entirely on-chain minting, and custom marketplaces."
"This historic drop allows us to highlight Cardano's unique protocol capabilities during this multi-chain celebration," said Chris J. Snook, founder, and CEO of SDK Co, a consumer-facing blockchain-based company utilizing Cardano's platform.
Haber and Stornetta concluded with "We are happy to join the celebration of the blockchain, and will be announcing the involvement of other leading layer-1 blockchains and thought leaders. Stay tuned. The best is yet to come."
For media inquiries please contact media@immutablerecord.com.
For more information visit the website https://immutablerecord.com/
About Kadena
Kadena is the industry's only scalable layer-1 Proof of Work (PoW) blockchain, featuring Pact, the safest and easiest-to-use smart contract technology. Kadena's platform provides the world the tools and environment to turn ideas and ambitions into reality, from DeFi applications to NFT marketplaces. As the only blockchain that can scale both speed and storage limitlessly, decentralized services on the Kadena platform allows users and builders to exceed current limitations in blockchain such as high gas fees and storage constraints, and even "mint marketplaces" where exchange and trading of tokens and NFTs can be customized endlessly. Founded by Stuart Popejoy and William Martino who created JP Morgan's first blockchain and led the SEC's Crypto Committee, Kadena aims to allow for true blockchain mass adoption. Visit us at www.kadena.io and follow our twitter account at www.twitter.com/kadena_io to learn more.
About SDK Co SDK Co builds technologies powering personal choice that enable customers to regain control over their personal data by offering secure connected hardware and software. SDK Co utilizes the Cardano blockchain, a platform designed for changemakers, innovators, and visionaries. SDK Co's ecosystem of technology offerings also includes digital collectables/NFTs for Fortune 100 brands and partners. To learn more visit https://www.sdkco.io/
The Project Giving Away $50k and a Lamborghini Go-Kart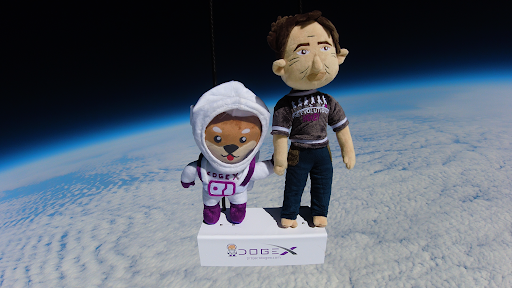 Project DogeX is an innovative new token launching Thursday October 7th on the BSC network. The project integrates exciting marketing strategies and intriguing 'never done before' tokenomics with the aim of setting the standard for innovation, creativity and community building on the Binance Smart Chain.
The Project DogeX team has invented a 'first of it's kind' higher low coin; in essence ensuring stable, and consistent growth of the coin alongside an exciting NFT use case being developed.
With a verified doxxed Developer and project leader, a Certik and Techrate audit complete, and a 10,000 strong international community, DogeX is one of the most bullish tokens in the meme-coin space to date according to thousands of investors across the BSC space.
The magic behind DogeX
Since its inception, the very foundation of DogeX has been focused on marketing strategies executed akin to a Fortune 500 business; like sending an Elon Musk themed plush toy to space (and trending on Twitter)!
The 30 strong DogeX team members are being named the holy grail of blockchain teams. Their developer comes riding high off the back of the highly recognised Saint Token. Meanwhile their Marketing team is a collective group of seasoned digital guru's with robust backgrounds in E-commerce, Influencer marketing, and viral brand awareness for big-name brands.
DogeX also has some of the most omnipresent international marketing plans ever seen. From viral exposure in Russia, Japan and China, countries once ignored by 99.9% of projects, the team is doing everything possible to be seen by eyes worldwide.
DogeX has key partnerships on the horizon with mega-successful tokens, as well as a completely new NFT concept to be fully announced in Q4 of this year that will help increase the value of holders tokens.
$50k Giveaway & Lamborghini Go-Kart
The DogeX team knows how important it is give back to their community, and that's why they've decided to do a giveaway competition for over 100 BNB ($42k)
They'll be giving away 10 BNB to 10 lucky people, alongside an exclusive DogeX themed Lamborghini Go-Kart. They're the first project to organise a competition of this scale, ever adding to the innovative aspect of this project.
The deadline for the giveaway is the 30th of October, and you can find out how to enter here.
The Innovation of DogeX
DogeX has a vision to surpass Doge in popularity. To do this, they're going to rely on keeping the world on the tips of their toes with exciting new features, giveaways, and announcements.
But how does DogeX actually work and what separates it from thousands of other projects out there today?
Well, funny you say that. They've got some super helpful videos explaining the tokenomics that absolutely anyone can follow along and understand. The team hopes to continue bridging the gap between retail and the crypto community, by launching viral guerilla marketing campaigns across metropolitan cities from London to Los Angeles.
Project leader 'Falcon' envisions a world where DogeX becomes a household name in the cryptocurrency space, one with longevity stretching years into the future. In a sea of scams, the innovation and transparency of DogeX is truly what sets it apart from the rest of the pack.
Another astonishing innovative that the DogeX team launched was their unique animated clips featuring AI generated voice overs from famous names like Elon Musk and Richard Branson.
The team is also keen on engineering new ways to keep retail and discovering their project. That's why their team coded brand new referral bots, and giveaway bots to incentivise users to bring in new members, while rewarding those who completed the latter.
Another feature that the DogeX team curated is their highly addicting minigame which encourages users to tweet their score, thus boosting the brand awareness of the project. Users have found themselves spending hours at this trying to get the highest level where a prize of 2 BNB was rewarded to the winner.
Breakthrough Tokenomics for DogeX
The team has prioritised chart sustainability with breakthrough and 'first of it's kind' tokenomics on the BSC network. Here are some of the features outlined below in simplified terms:
Stairway to Space:
Stairway to space is a daily higher floor mechanism that ensures the chart forms a daily higher low. The floor price is randomly set during the day at a random time and not communicated with the community nor the team.
Golden hour
Golden hour is a 0% buy tax hour period and 48% sell tax hour. The following hour, all sales will be taxed 24% then back to regular selling tax after that hour.
Buyback wallet
The auto buyback wallet will create random chart pumps throughout the day based on volume.
Antibot measures
We've added extensive antibot measures that will help deter bots from playing with the project.
Anti whale measures
Large wallets always keep communities second guessing the true sustainability of their tokens, so for that reason, DogeX has introduced the max sell to 2% price impact (or 20 BNB per day) whichever is lower, which we will raise over time.
They also added a max supply of 1% per wallet to prevent one wallet holding too much of the supply.
Why is the eSports Betting Industry Exploding? And How Not to Miss out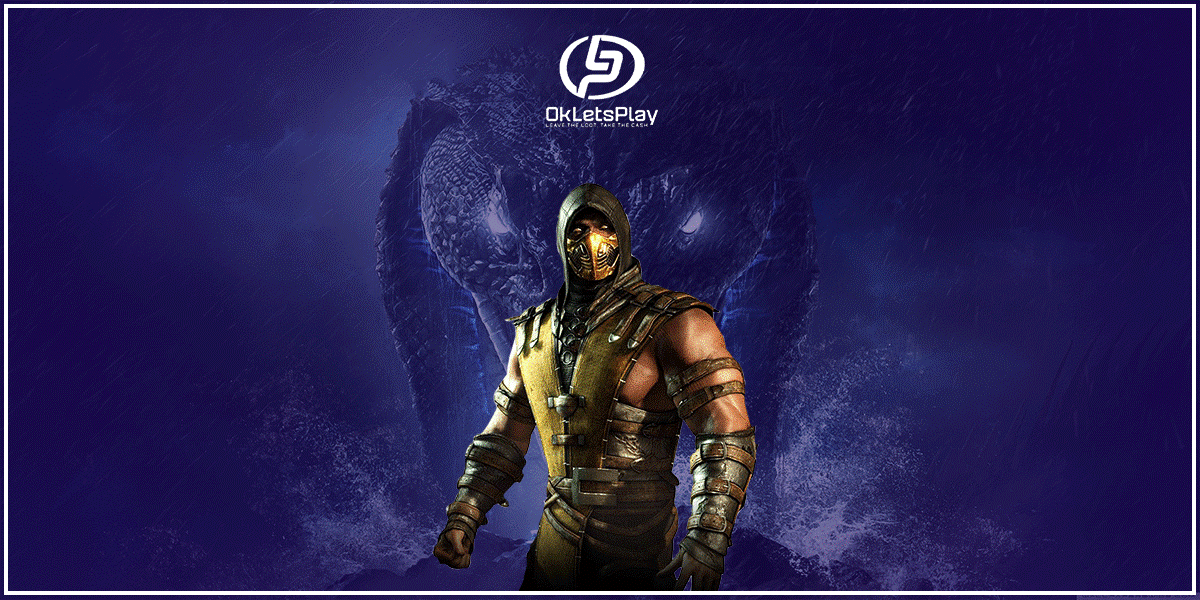 It is impossible to deny the fact that the eSports betting industry is exploding.
At the end of the last decade, eSports expanded into the mainstream. Once just a niche market, It is now a popular entertainment activity, and in some cases a full time profession around the world.. People are still buying tickets; however the sales are moving from the stadium and arena and to the internet. At one time, eSports could be described as a small piece of sporting culture, but now it has evolved into a complete industry of its own.
While different analysts have given different figures, they all are recognizing the recent explosive growth. And furthermore, they predict massive growth for most of the current decade. First, we break the numbers down and then let's cover some of the reasons why this may be.
As of 2020, the global eSports Betting market was valued at 12.67 billion in 2020. The analysts in this same report project a growth of 13.1% per year between now and 2027, resulting in a market sized at $20.73 billion by then.
Why is eSports Betting Exploding So Fast?
There are a number of reasons this may be, and these relate to trends in society, economics and technology.
The Social Media Age
In a way, eSports is the social media version of sports. So if betting on sports has been popular for ages, why not move into the 21st century? In fact, taking a closer look, eSports has been popular and active for decades; a social media age has helped to unite its participants together.
Per one account, eSports started with the first official video game competition at Stanford University in 1972. In 1980, Atari held the first video game championship, a Space Invaders tournament. In 1990 and 1994, Nintendo held world championships in California to promote its gaming consoles, the original Nintendo Entertainment System (NES) and Super Nintendo. By the late 1990s, some of the first eSports tournaments had been created.
Massive advancements in technology have transformed our world, bringing us together virtually one step at a time. Gaming and its competitive version, eSports, has naturally grown its user base alongside that.
The world wide web reached broad popularity and use around the world by 1995. Google started in 1998, Facebook in 2004 and Twitter in 2006. Apple released the first iPhone in 2007, and gaming legend Twitch popped into view in 2011. All of these simply created more roads for eSports to travel on. The organic fanbase was there all along, and is in the process of being brought to the figurative arena. We appear to still be in the beginning phases of this.
The youngest generation was born in a world where there were always smartphones and social media. Social gaming and eSports seems so natural.
Remote Work / Remote Play
Even before COVID-19, the world has been trending more and more towards remote work for years. COVID-19 accelerated this trend years into the future. One study estimates that 22% of Americans will permanently be working from home by 2025.
Along with remote work comes remote play. It is no secret that streaming entertainment services and gaming exploded like never before in 2020. From Netflix to Disney and a dozen other companies, streaming television and movies took over their fields. Gaming and eSports continued to explode. And why not – thanks to technology this can all be done from the comfort and safety of your own home.
The New Decentralized Social Economy
The worldwide economy is emerging with a new decentralized face.
Investing, trading and participating in markets was once reserved for only the wealthy and the upper middle class. Applications like Robinhood, and cryptocurrencies have given access and experience to financial markets; this is broadly reaching the lower middle and working class for the first time in history.
Bitcoin, Ethereum, Dogecoin and other cryptocurrencies grew 5X, 10X or even 100X or more since government stimulus checks were distributed in early 2020. This has attracted millions of new investors, traders and participants in the cryptocurrency ecosystem. Another popular element of cryptocurrency is decentralization.
This social trend of decentralization gives millions hope and the idea that they can make it based on their own skill, no matter their existing situation. This naturally popularizes eSports which has grown with the same trend.
Capitalizing on Innovation
One player in the eSports world is capitalizing on these trends, as well as the technology of cryptocurrency to create a fun and rewarding gaming experience. OkLetsPlay, is an online eSports platform originally launched in 2017. Thousands of players have competed in private matches or multiplayer tournaments since its launch.
And now the platform is launching their own cryptocurrency. The OkLetsPlay (OKLP) token is a utility token with immediate utility on the gaming platform. It gives gamers on its platform immediate benefits. Those gamers can use the OKLP token to receive rewards such as in-app discounts, lower service fees and other benefits.
The OKLP token is minted on the Polygon blockchain. This means it has the benefits and utility of Ethereum, with the increased efficiency and security of Polygon.
Social Media
For more information, view our whitepaper and social media channels:
Website | Telegram |Twitter | Instagram | Facebook | Reddit | Discord | Whitepaper