The Project Giving Away $50k and a Lamborghini Go-Kart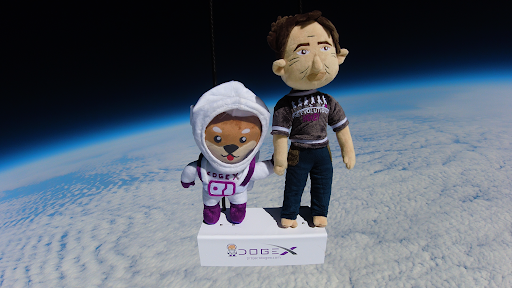 Project DogeX is an innovative new token launching Thursday October 7th on the BSC network. The project integrates exciting marketing strategies and intriguing 'never done before' tokenomics with the aim of setting the standard for innovation, creativity and community building on the Binance Smart Chain.
The Project DogeX team has invented a 'first of it's kind' higher low coin; in essence ensuring stable, and consistent growth of the coin alongside an exciting NFT use case being developed.
With a verified doxxed Developer and project leader, a Certik and Techrate audit complete, and a 10,000 strong international community, DogeX is one of the most bullish tokens in the meme-coin space to date according to thousands of investors across the BSC space.
The magic behind DogeX
Since its inception, the very foundation of DogeX has been focused on marketing strategies executed akin to a Fortune 500 business; like sending an Elon Musk themed plush toy to space (and trending on Twitter)!
The 30 strong DogeX team members are being named the holy grail of blockchain teams. Their developer comes riding high off the back of the highly recognised Saint Token. Meanwhile their Marketing team is a collective group of seasoned digital guru's with robust backgrounds in E-commerce, Influencer marketing, and viral brand awareness for big-name brands.
DogeX also has some of the most omnipresent international marketing plans ever seen. From viral exposure in Russia, Japan and China, countries once ignored by 99.9% of projects, the team is doing everything possible to be seen by eyes worldwide.
DogeX has key partnerships on the horizon with mega-successful tokens, as well as a completely new NFT concept to be fully announced in Q4 of this year that will help increase the value of holders tokens.
$50k Giveaway & Lamborghini Go-Kart
The DogeX team knows how important it is give back to their community, and that's why they've decided to do a giveaway competition for over 100 BNB ($42k)
They'll be giving away 10 BNB to 10 lucky people, alongside an exclusive DogeX themed Lamborghini Go-Kart. They're the first project to organise a competition of this scale, ever adding to the innovative aspect of this project.
The deadline for the giveaway is the 30th of October, and you can find out how to enter here.
The Innovation of DogeX
DogeX has a vision to surpass Doge in popularity. To do this, they're going to rely on keeping the world on the tips of their toes with exciting new features, giveaways, and announcements.
But how does DogeX actually work and what separates it from thousands of other projects out there today?
Well, funny you say that. They've got some super helpful videos explaining the tokenomics that absolutely anyone can follow along and understand. The team hopes to continue bridging the gap between retail and the crypto community, by launching viral guerilla marketing campaigns across metropolitan cities from London to Los Angeles.
Project leader 'Falcon' envisions a world where DogeX becomes a household name in the cryptocurrency space, one with longevity stretching years into the future. In a sea of scams, the innovation and transparency of DogeX is truly what sets it apart from the rest of the pack.
Another astonishing innovative that the DogeX team launched was their unique animated clips featuring AI generated voice overs from famous names like Elon Musk and Richard Branson.
The team is also keen on engineering new ways to keep retail and discovering their project. That's why their team coded brand new referral bots, and giveaway bots to incentivise users to bring in new members, while rewarding those who completed the latter.
Another feature that the DogeX team curated is their highly addicting minigame which encourages users to tweet their score, thus boosting the brand awareness of the project. Users have found themselves spending hours at this trying to get the highest level where a prize of 2 BNB was rewarded to the winner.
Breakthrough Tokenomics for DogeX
The team has prioritised chart sustainability with breakthrough and 'first of it's kind' tokenomics on the BSC network. Here are some of the features outlined below in simplified terms:
Stairway to Space:
Stairway to space is a daily higher floor mechanism that ensures the chart forms a daily higher low. The floor price is randomly set during the day at a random time and not communicated with the community nor the team.
Golden hour
Golden hour is a 0% buy tax hour period and 48% sell tax hour. The following hour, all sales will be taxed 24% then back to regular selling tax after that hour.
Buyback wallet
The auto buyback wallet will create random chart pumps throughout the day based on volume.
Antibot measures
We've added extensive antibot measures that will help deter bots from playing with the project.
Anti whale measures
Large wallets always keep communities second guessing the true sustainability of their tokens, so for that reason, DogeX has introduced the max sell to 2% price impact (or 20 BNB per day) whichever is lower, which we will raise over time.
They also added a max supply of 1% per wallet to prevent one wallet holding too much of the supply.
LedgerFi's ($LFT) Token Pre-sale: More than 8% sold out in less than 30 min on XDC Sale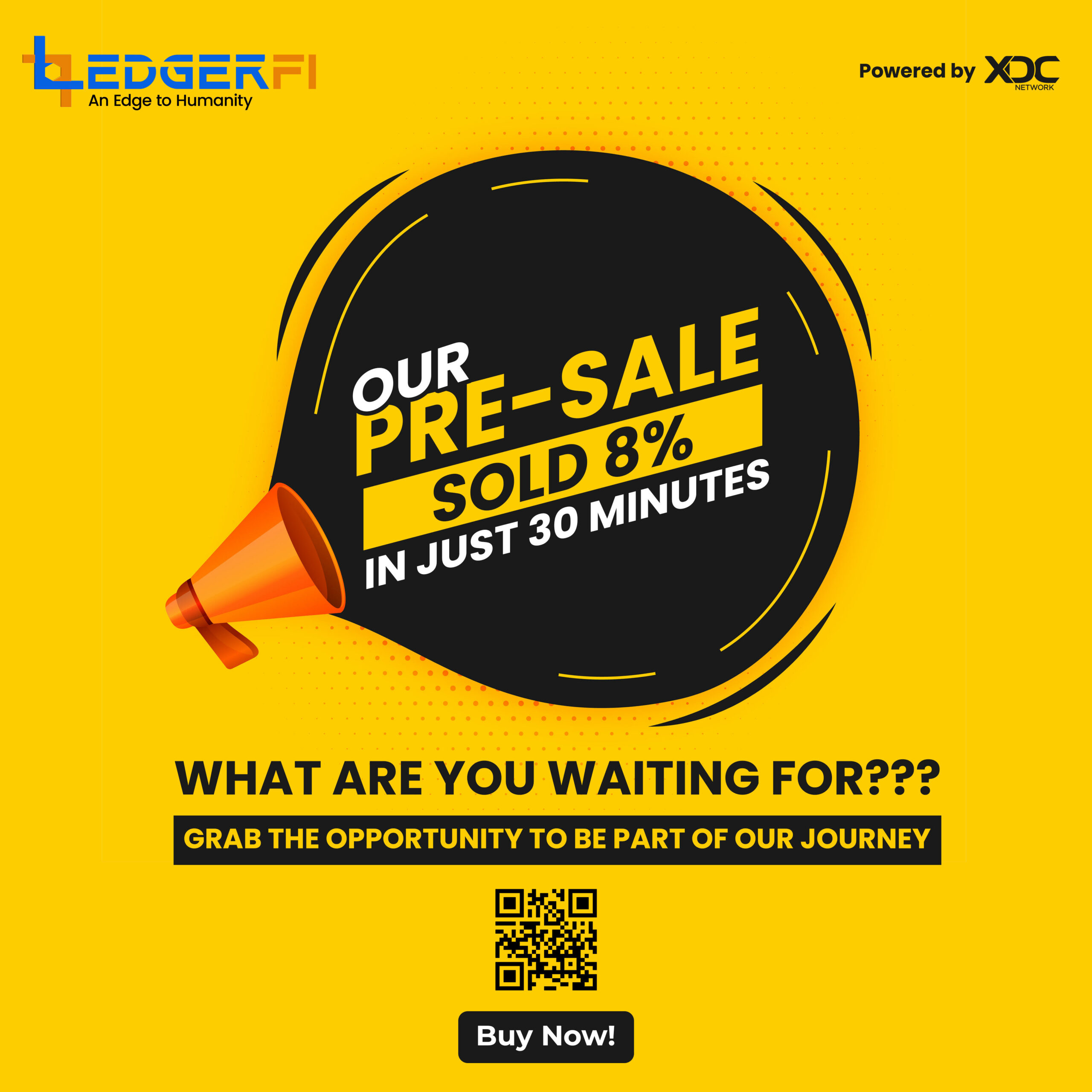 LedgerFi, a leading decentralized web 3.0 secure communication platform built on the XDC Network, is excited to announce that their token sale will commence on March 14th, 2021 on XDC Sale. The token sale will offer investors the opportunity to purchase the native $LFT tokens of LedgerFi and join an innovative ecosystem of Decentralized Communication Service integrated with Decentralized Finance for enabling the seamless exchange of digital assets through a unified platform.
LedgerFi has envisioned to become the world's first Decentralized Digital Asset Exchange (DDAX) platform through which users can transfer all types of digital assets with a military grade security, cryptographic encryption, privacy and prevention from cyber attacks using the power of Blockchain technology.
LedgerFi is a one-stop-shop for DeFi users that provides access to various communication protocols and services in the industry such as Ledger Mail which is already live in the market and it has 750K users exchanging 2M+ emails,and upcoming products like
Ledger Chat: The Decentralized Instant Messaging Solution enabling users to instantly chat with peers without worrying about centralized governance. LedgerChat allows users to seamlessly communicate with each other without compromising their Digital Identity & Data Sovereignty. It's in beta at the moment.
Ledger Live: The Decentralized Audio & Video Call Platform allows individuals & businesses to connect with each other in real-time. The centralized access point utilized in conventional VoIP solutions is eliminated with blockchain based communication technologies. Eliminating the hassle of handling centralized, cumbersome & hackable legacy platforms with the high-performing next-gen solution. Instead, a blockchain based communication system sends the signal from the calling party to a receiving number, which is then replaced by a dispersed network shared by all network users.
Ledger Pay: The Decentralized Cross-Border Remittance platform providing human-readable, interoperable & lightning-fast payment transfer capabilities for financial inclusion of the unbanked individuals.
Ledger Mint: Metaverse Interconnected NFT Transfer Hyper-personalized social connectivity for transferring, exchanging & showcasing NFTs and other digital assets through an interactive & interconnected platform.
Token Sale Details
Presale Address: 0x7db6AaF98bDFE47f197a3b1bbC3Cfe6CB0f302c4
Token Address: 0x65d358C56Ff2E64C007060D5D4dF308986734f5C
Total Supply: 400,000,000 LFT
Soft Cap: 7,500,000 XDC
Hard Cap:15,000,000.0 XDC
IDO Rate: 1.5 LFT per XDC
Listing Rate: 1.0 LFT per XDC
Liquidity %: 51
Min Contribution: 4,000 XDC
Max Contribution: 400,000 XDC
IDO Start Time: 14 Mar 2023, 19:30
IDO End Time: 05 Apr 2023
Liquidity Unlock Date: 05 May 2023
About LedgerFi
LedgerFi provides a web 3.0 communication service built on blockchain technology for secure communication through email, chat & payment applications. LedgerFi provides blockchain based Decentralised communication service & Decentralised Digital Assets Exchange for secure communication.
Media contact
ZEX PR WIRE
ag@zexprwire.com
Terra Casino That Could Burn 24 Billion LUNC within 6 Months Goes Live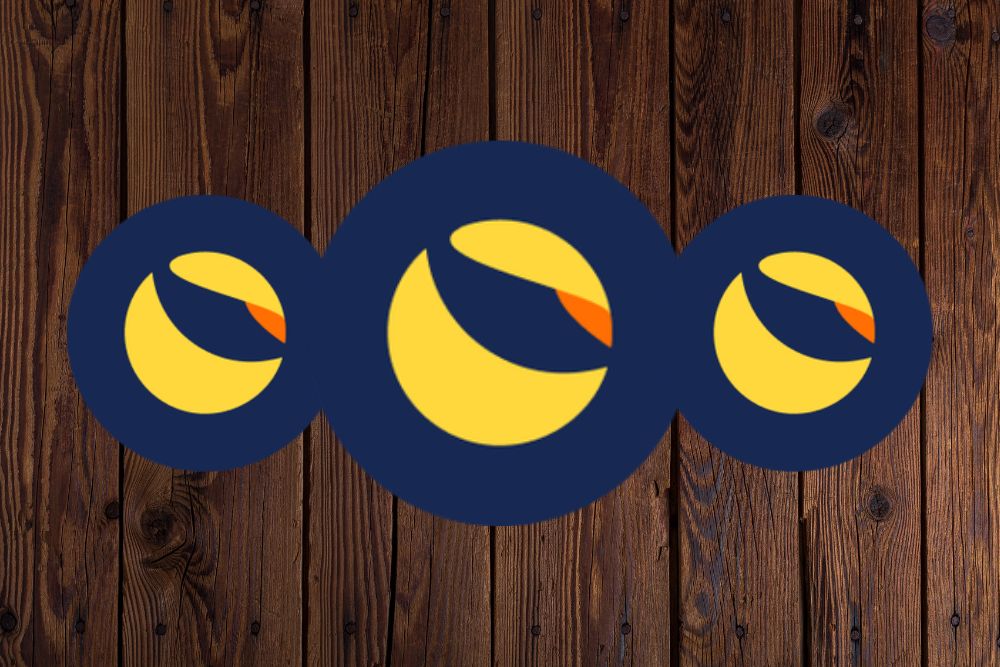 Terra Casino, an online bookie dedicated to burning LUNC tokens, has been launched. Although the transparency of Bookie's LUNC Burn is still a thing of concern within the Terra Classic community, it has the capability of burning about 24 billion LUNC within six months. The new development was announced via the official Twitter handle of […]
The post Terra Casino That Could Burn 24 Billion LUNC within 6 Months Goes Live appeared first on Times Tabloid.
Bank of America to Leverage Ripple ODL Services Once XRP Lawsuit Ends, Garlinghouse Affirms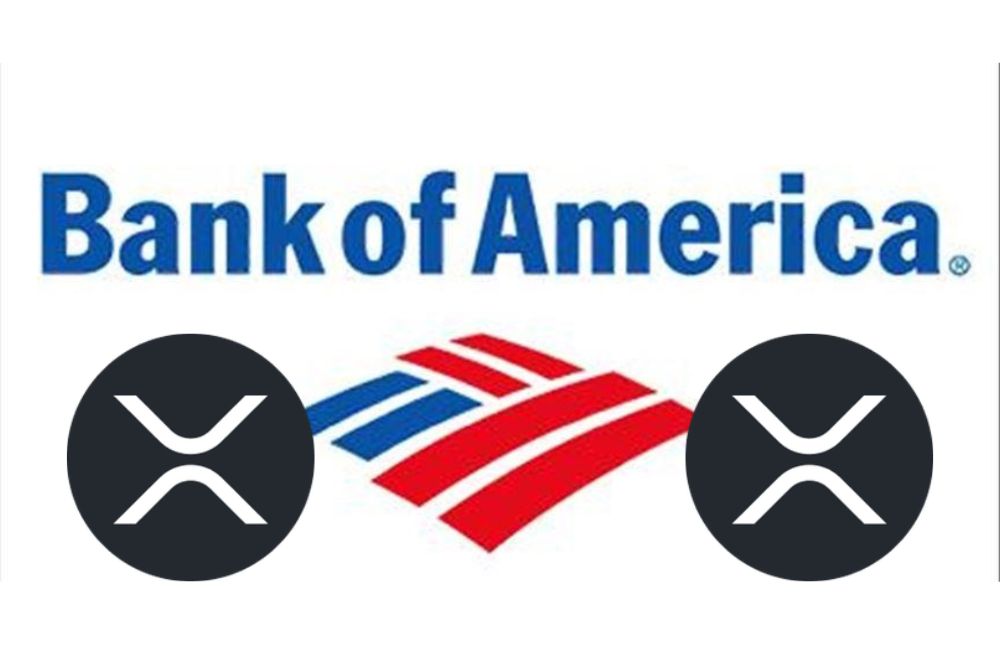 Ripple, the crypto solutions company which offers cross-border payment services is also known for its On-Demand Liquidity (ODL) merchandise. Whereas numerous fintechs have partnered with Ripple to use its ODL services, the ongoing XRP lawsuit has hindered more enterprises from joining forces with the San Francisco-based crypto firm. Among the financial companies halting their adoption […]
The post Bank of America to Leverage Ripple ODL Services Once XRP Lawsuit Ends, Garlinghouse Affirms appeared first on Times Tabloid.