The Project Giving Away $50k and a Lamborghini Go-Kart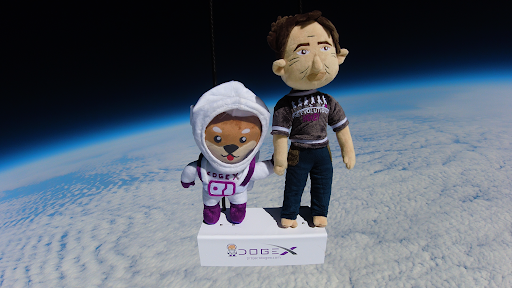 Project DogeX is an innovative new token launching Thursday October 7th on the BSC network. The project integrates exciting marketing strategies and intriguing 'never done before' tokenomics with the aim of setting the standard for innovation, creativity and community building on the Binance Smart Chain.
The Project DogeX team has invented a 'first of it's kind' higher low coin; in essence ensuring stable, and consistent growth of the coin alongside an exciting NFT use case being developed.
With a verified doxxed Developer and project leader, a Certik and Techrate audit complete, and a 10,000 strong international community, DogeX is one of the most bullish tokens in the meme-coin space to date according to thousands of investors across the BSC space.
The magic behind DogeX
Since its inception, the very foundation of DogeX has been focused on marketing strategies executed akin to a Fortune 500 business; like sending an Elon Musk themed plush toy to space (and trending on Twitter)!
The 30 strong DogeX team members are being named the holy grail of blockchain teams. Their developer comes riding high off the back of the highly recognised Saint Token. Meanwhile their Marketing team is a collective group of seasoned digital guru's with robust backgrounds in E-commerce, Influencer marketing, and viral brand awareness for big-name brands.
DogeX also has some of the most omnipresent international marketing plans ever seen. From viral exposure in Russia, Japan and China, countries once ignored by 99.9% of projects, the team is doing everything possible to be seen by eyes worldwide.
DogeX has key partnerships on the horizon with mega-successful tokens, as well as a completely new NFT concept to be fully announced in Q4 of this year that will help increase the value of holders tokens.
$50k Giveaway & Lamborghini Go-Kart
The DogeX team knows how important it is give back to their community, and that's why they've decided to do a giveaway competition for over 100 BNB ($42k)
They'll be giving away 10 BNB to 10 lucky people, alongside an exclusive DogeX themed Lamborghini Go-Kart. They're the first project to organise a competition of this scale, ever adding to the innovative aspect of this project.
The deadline for the giveaway is the 30th of October, and you can find out how to enter here.
The Innovation of DogeX
DogeX has a vision to surpass Doge in popularity. To do this, they're going to rely on keeping the world on the tips of their toes with exciting new features, giveaways, and announcements.
But how does DogeX actually work and what separates it from thousands of other projects out there today?
Well, funny you say that. They've got some super helpful videos explaining the tokenomics that absolutely anyone can follow along and understand. The team hopes to continue bridging the gap between retail and the crypto community, by launching viral guerilla marketing campaigns across metropolitan cities from London to Los Angeles.
Project leader 'Falcon' envisions a world where DogeX becomes a household name in the cryptocurrency space, one with longevity stretching years into the future. In a sea of scams, the innovation and transparency of DogeX is truly what sets it apart from the rest of the pack.
Another astonishing innovative that the DogeX team launched was their unique animated clips featuring AI generated voice overs from famous names like Elon Musk and Richard Branson.
The team is also keen on engineering new ways to keep retail and discovering their project. That's why their team coded brand new referral bots, and giveaway bots to incentivise users to bring in new members, while rewarding those who completed the latter.
Another feature that the DogeX team curated is their highly addicting minigame which encourages users to tweet their score, thus boosting the brand awareness of the project. Users have found themselves spending hours at this trying to get the highest level where a prize of 2 BNB was rewarded to the winner.
Breakthrough Tokenomics for DogeX
The team has prioritised chart sustainability with breakthrough and 'first of it's kind' tokenomics on the BSC network. Here are some of the features outlined below in simplified terms:
Stairway to Space:
Stairway to space is a daily higher floor mechanism that ensures the chart forms a daily higher low. The floor price is randomly set during the day at a random time and not communicated with the community nor the team.
Golden hour
Golden hour is a 0% buy tax hour period and 48% sell tax hour. The following hour, all sales will be taxed 24% then back to regular selling tax after that hour.
Buyback wallet
The auto buyback wallet will create random chart pumps throughout the day based on volume.
Antibot measures
We've added extensive antibot measures that will help deter bots from playing with the project.
Anti whale measures
Large wallets always keep communities second guessing the true sustainability of their tokens, so for that reason, DogeX has introduced the max sell to 2% price impact (or 20 BNB per day) whichever is lower, which we will raise over time.
They also added a max supply of 1% per wallet to prevent one wallet holding too much of the supply.
Crypto Veterans Shed Light on CBDC and Stablecoins Including TUSD, Endorsing Competition in Money Market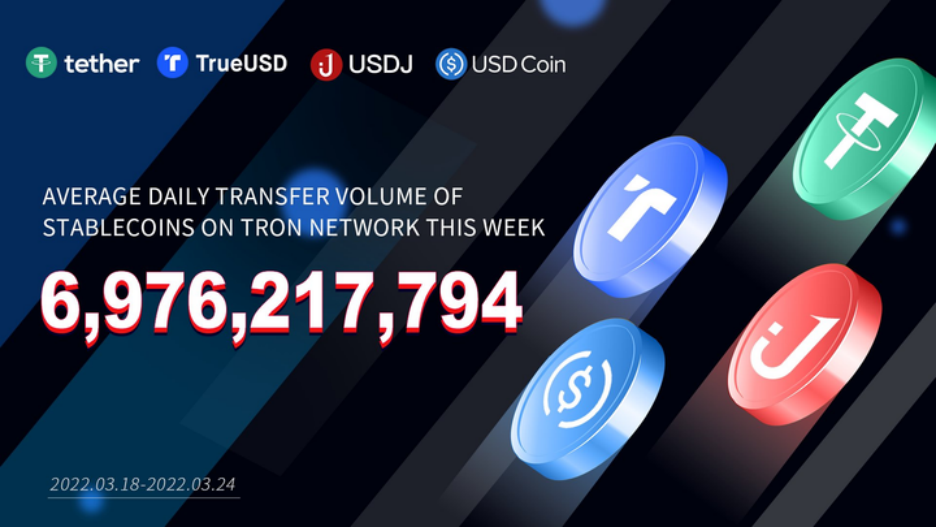 The renowned documentary series "The Future is Now" has recently shifted its focus to the blockchain industry. The team produced its first-ever crypto-related documentary titled "Aligning the Future," shedding light on the development of Bitcoin and other digital currencies across the globe.
The show stars H.E. Justin Sun, TRON founder and the Ambassador and Permanent Representative of Grenada to the WTO, congressman William Soriano from El Salvador, and many other respected crypto leaders, who shared their insights on the future of crypto.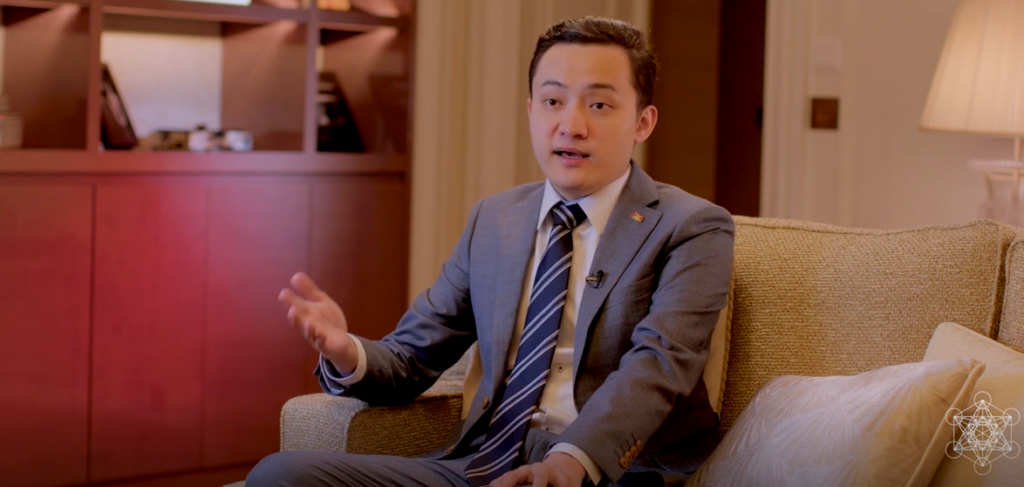 H.E. Justin Sun, TRON founder and the Ambassador and Permanent Representative of Grenada to the WTO
"Eventually we will have three kinds of nations. One kind of nation will still use traditional fiat, but some countries will start to evolve into CBDCs, doing central bank digital currencies. But we will also see some countries like El Salvador and Caribbean countries in the future that might adopt Bitcoin or cryptocurrency as their legal tender or financial settlement infrastructure." said H.E. Justin Sun when asked about his view of CBDCs (central bank digital currencies) across the globe.
He also added that as a believer in Hayek's theory, he has faith in a currency market that is open to entire competition and embraces all types of currencies. Meanwhile, as a veteran in digital currency, Sun believes that CBDCs can be listed on blockchains, including Ethereum and TRON, in the way that stablecoins such as USDT, TUSD, and USDC are listed, which will undoubtedly bring the growth of the crypto industry to the next level. He also pointed out that many underprivileged people are still denied access to traditional financial services. The elimination of the threshold to financial infrastructure will benefit the whole world's population. Blockchains, including TRON, have already provided a relatively affordable and accessible gateway to financial services and are capable of bringing more convenience to users.
Stats about TRON's stablecoin infrastructures
Another leader who holds the same view as Sun is William Soriano, congressman of El Salvador, who quoted local facts to prove his point. El Salvador is the first country that announced plans to adopt Bitcoin as legal tender, a seemingly unconventional move backed by ample reasons.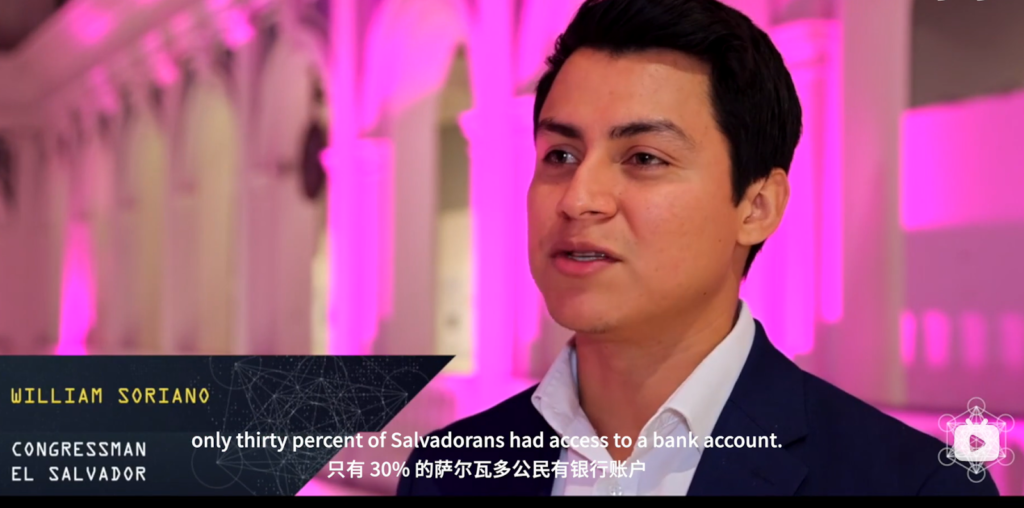 William Soriano, Congressman of El Salvador
As a prominent advocate for Bitcoin and blockchain, Soriano said only 30% of all Salvadorians, or roughly 1.2 million people, have access to a bank account. In contrast, 3.8 million of them now have access to a digital wallet, i.e., 80% of the population has already been financially included, a feat on its own.
Salvadorians using digital currencies can save on wire transfer fees typically required by traditional banking systems for international money transfers. This is due to the unique operation mechanism of digital currencies, where blockchain technology is being utilized for clearing and settlement. As it stands, blockchain technology and cryptocurrencies are helping more and more Salvadorians access financial resources and are surely gaining nationwide recognition. However, value stability is still a problem that Bitcoin faces due to its volatile prices.
In light of this, recent attention has been focused on such solutions that both enjoy the benefits of blockchain technology while withstanding price volatility. Stablecoins, as previously mentioned by H.E. Justin Sun, are digital currencies deployed on the blockchain and pegged to the U.S. dollar, lowering the entry barrier to financial inclusion while offering a solution to volatility.
Although stablecoins such as USDT and USDC might enjoy higher popularity at the moment, TUSD is arguably the best-performing and most reliable. Furthermore, as the only stablecoin attested live on-chain and audited in real-time by the renowned Armanino, TUSD prioritizes industry-leading security and transparency.
In March 2021, TUSD became the first native U.S. dollar-pegged stablecoin on Avalanche. One month later, it went live on TRON, becoming the second U.S. dollar-pegged stablecoin natively launched on TRON following the stablecoin frontrunner USDT.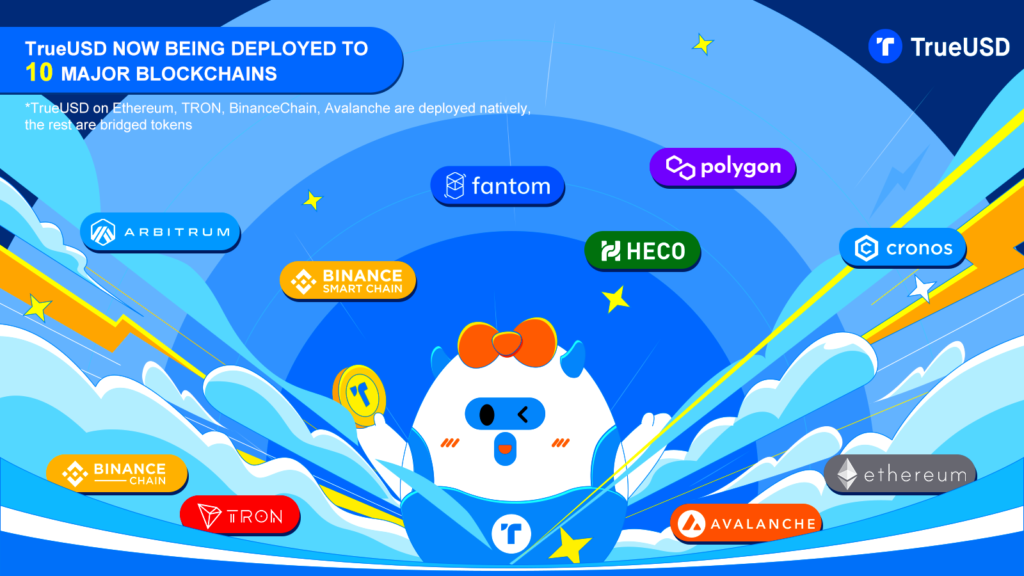 In addition, TUSD has been an early mover in multi-chain deployment, now supported by a succession of blockchains that include BNB Chain, Fantom, Polygon, and Cronos, receiving industry-wide endorsement. Currently, the total supply of TUSD has surged past 1.4 billion, ranking fourth among its peers.
Pyramid Pad Announces Upcoming Token Airdrop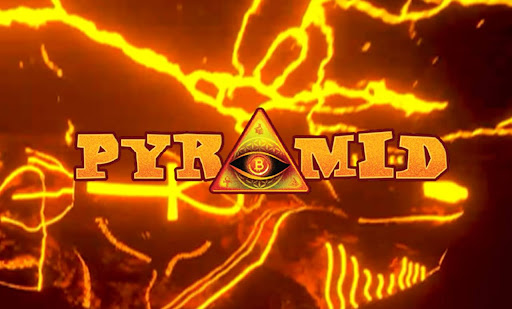 Pyramid Pad, a multi-tool project running on BNB Chain, announced an imminent airdrop for its token, $PYRA. The event will take start on April 9 and end on May 23. Also, it should kick-start the project's growth and increase awareness.
During the PYRA airdrop, every participant will get 1,800 PYRA for joining and another 200 tokens for each referral. Also, the price of 1 PYRA will be 0,014 USD. To join the airdrop, interested members have to complete the following tasks:
Join the Pyramid Pad Telegram channel and submit their usernames.
Subscribe to the project's YouTube channel.
Join the Pyramid Pad Telegram official chat.
Follow Pyramid Pad on Twitter.
Join the project's Discord channel.
Submit their information details.
PYRA is a BEP-20 token with numerous functions within the Pyramid Pad ecosystem, including staking and farming. It has a total supply of 1,000,000,000 units. The platform will airdrop 5,000,000 (5%) of it during the upcoming event. PYRA holders can use their tokens on any of the Pyramid Pad features, such as:
Pyramid Launchpad – A multi-blockchain supported platform where users can launch their coins and raise funds for their projects.
Pyramid Staking – A proof-of-stake platform running on BNB Chain and enabling users to earn a passive income from staking.
Pyramid Swap – A service that enables users to swap tokens from their Private Key Wallet or Trading Account. The former provides the benefit of non-custodial, on-chain settlement. Meanwhile, the latter offers faster settlement and no network fees.
Pyramid NFT Marketplace – This feature allows users to create, manage, buy, sell, and exchange NFTs.
About Pyramid Pad
Pyramid Pad is an all-in-one, multi-feature project offering numerous DeFi tools and solutions. It runs on BNB Chain and aims to become a far-reaching ecosystem supporting IDO launches, staking, and an NFT marketplace. The platform launched in Q3 of 2021 and, since then, has developed its concept, tokenomics, and struck several strategic partnerships. Recently, Pyramid Pad has obtained a successful smart contract audit from the industry-leading auditor, Solidproof.
For more information about Pyramid Pad, please follow the links below:| Website | Twitter | Telegram |Whitepaper| YouTube| Discord|
A hands-on experience on some of the most popular smart contract platforms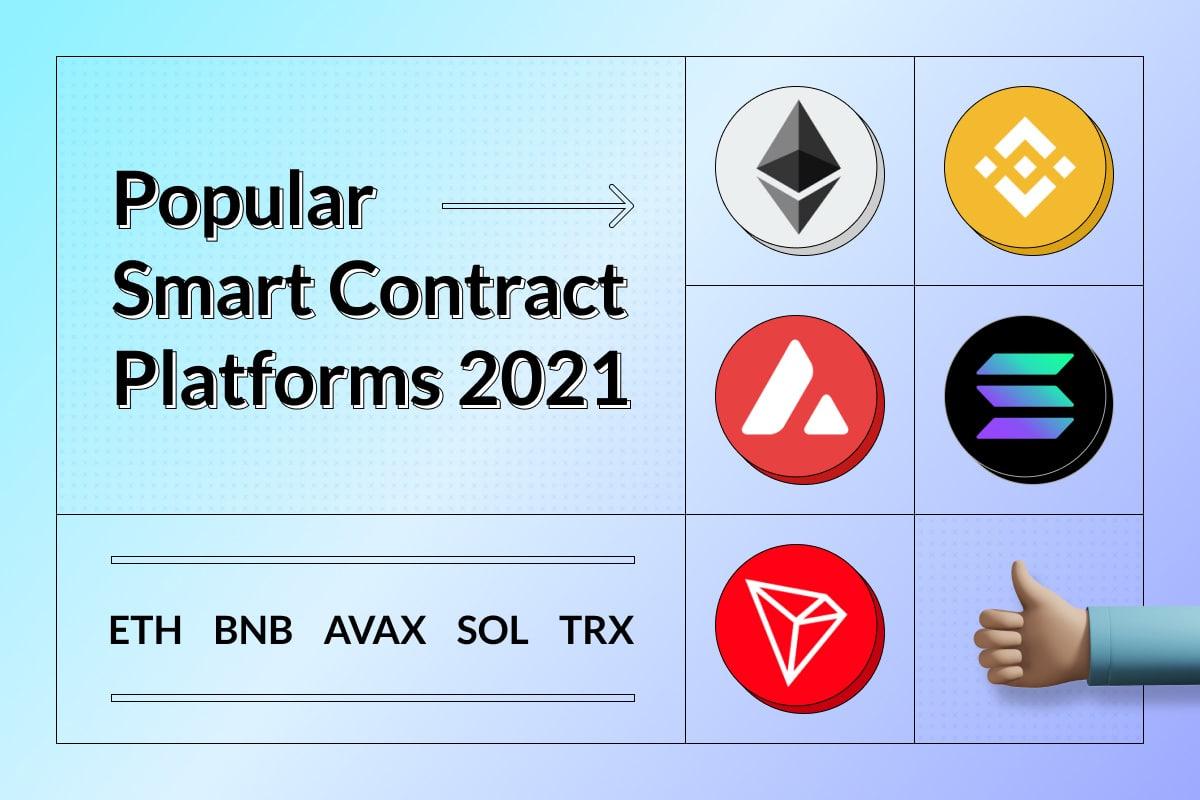 In 2021, many smart contract platforms competed for users' attention and attempted to be the next Ethereum killer. The terms DeFi, GameFi, and NFT, have been all over the media lately, and any of these would not be possible without smart contracts. As more smart contract platforms are introduced, it becomes hard for newcomers to choose which is right for them. This article will examine some of the most popular smart contract platforms and share our hands-on experience with them.
Ethereum
Token: ETH
TPS: 10
Ethereum is the world's first smart contract platform. Developers create decentralized applications (dApps) on the Ethereum Virtual Machine (EVM) with an object-oriented programming language called solidity. Users can interact with dApps that operate autonomously. Since Ethereum is the first smart-contract-enabled blockchain platform, it has a lot of active developers and has the most Total Value Locked (TVL) in DeFi as far as blockchains are concerned. However, despite being the most popular smart contract platform, it still has a few downsides that make us try to stay away from it when possible. One drawback is the slow transaction speed since Ethereum can only process around 10 transactions per second (TPS). The other problem is the hefty transaction fee it charges when the network is busy, in which the fee may sometimes cost more than the transaction per se.
Binance Smart Chain
Token: BNB
TPS: 60
Binance Smart Chain (BSC) is a smart contract blockchain that is fully compatible with the EVM, so developers can leverage existing tools to write dApps without having to learn an entirely new language. In addition, the increase in transaction speed compared to Ethereum is welcoming. BSC started to gain traction earlier last year, it forked a lot of Ethereum projects that bootstrapped the entire ecosystem, and in the latter part of last year, we see GameFi booms on BSC. One most notable concern that many community members have is the centralization of the Binance chain since Binance is a centralized exchange, and most of its validators are connected to Binance. Nonetheless, BSC has a unique and strategic position in the entire crypto ecosystem.
Avalanche
Token: AVAX
TPS: 4,500
Avalanche is an open-source platform for launching DeFi applications and enterprise blockchain deployments in one interoperable, highly scalable ecosystem. Avalanche is the first smart contract platform that confirms transactions in under one second with finality on every block. It provides a new consensus mechanism with an adaptable platform optimized for enterprise adoption and developer needs while solving the challenging problems of scaling and security. The AVAX rush incentive plan also ignited the whole Avalanche ecosystem last year, with large price swings in the latter half of the year. We miss the low transaction fees that Avalanche offered at the very start. Another concern we have is their failure to keep up to date with various promises such as burning the foundation's staking rewards and the introduction of feeless transactions. If Avalanche could significantly reduce its fees and improve communication while keeping its promises, it's still a smart contract platform worth keeping an eye on.
Solana
Token: SOL
TPS: 2,000
Solana is a high-performance open-source blockchain. It provides a platform for dApps and next-generation protocols. With its Proof of History (PoH) consensus mechanism, the Solana blockchain allows for breakneck transaction speeds, claiming to scale to over 50,000 TPS on an open network, which is said to be possible due to Solana's novel approach.This deterministic checkpointing mechanism that is used in place of synchronous consensus. However, Solana's actual TPS is around 2,000, with more than 3/4 of these transactions being vote transactions. The seemingly inflated TPS widely promoted to the public might reflect the questionable design of the Solana platform. Even though it was once regarded as a crypto rising star, with its six blockchain outages happening in the last month alone, Solana is facing fundamental questions about its network stability, as well as the ability to maintain itself as a Wall Street darling.
TRON
Token: TRX
TPS: 2,000
TRON is an innovative open-source blockchain that focuses on providing a cost-effective settlement solution with the ultimate goal of decentralizing the internet. The high level of scalability offered by the system and its mandate for low costs are attractive propositions for those considering taking their first step into the crypto world. Since last April, the amount of Tether USDT on TRON has surpassed Ethereum to become the No.1 worldwide. TRON became the preferred blockchain for many when transferring and converting stablecoins because of its low fees. The TRON network's increasing dApps and NFT projects also attracted many new users from other blockchains. However, we noticed that newcomers sometimes brought up the concept of bandwidth and energy on the TRON network. Although understanding bandwidth and energy is not necessary to make a transaction, users should be encouraged to look into them as utilizing these resources by staking a certain amount of TRX would enable one to send transactions or interact with smart contracts for free.
Throughout last year, we saw many smart contract platforms rising to compete with Ethereum, and each of them has its pros and cons. There is an incredibly increasing demand for a good smart contract platform, and every platform will eventually have its place in the ecosystem. Investors, users, and developers should take a closer look at each of these blockchains and pick the one that matches their needs best.