Crypto scams are everywhere. Learn How to Avoid Them with These Tips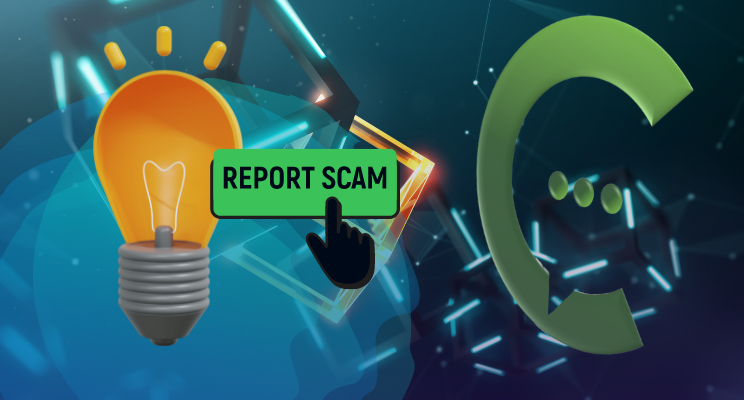 The cryptocurrency ecosystem has expanded rapidly in the last few years. It is a lucrative and remunerative space to be in, but it's also ripe with scams.
According to a new report by Blockchain Analytics firm Chainalysis, $7.7 billion was stolen in cryptocurrencies scams worldwide in 2021 alone. The figures have increased by 81% as compared to 2020.
The report was out recently and Chainalysis wrote that Rug Pulls is a common type of scam in crypto, where developers abandon a project and leave with investors' funds. Rug Pull accounted for $2.8 billion stolen in 2021.
What is a Scam?
A confident game where fraudulent businesses or schemes take money or goods from an unsuspecting person.
How to Avoid Them?
Fake Mobile Apps
Scammers trick cryptocurrency investors through fake apps which are available to download through Google Play Store and Apple Store. A lot of stakeholders find such apps and get them removed but the apps are impacting a lot of bottom lines. Bitcoin News reports that thousands of people have downloaded such fake apps.
Each investor should cross check the app by checking for obvious spelling mistakes in the copy or inauthentic branding of the app.
Tech Support
Scammers are offering customers fake tech support by sharing confidential trading crypto information and posing as legitimate representatives of exchange houses. The support is offered through social media handles or phone calls.
It is possible to avoid getting caught up in such scams by cross checking the phone numbers and social media handles of the exchanges you are using. Also, don't give any remote access to your computer or share your security codes and passwords with random people who are posing as crypto exchange officials.
Tweets and Social Media Updates
There are a lot of malicious and impersonating cryptocurrency bot accounts on Twitter and other social media handles. There are safer platforms currently in development such as Crypter and CrypTalk that will prevent you from joining the wrong accounts. You should avoid opting for any offer that comes through Facebook and Twitter, especially if the results seem too good to be true.
It is important to understand that even if you give a small amount of cryptocurrency on these platforms, you will never see it again
Giveaways
Avoid participating in cryptocurrency giveaways as they are usually fake. This is because a lot of public figures and celebrities talk about crypto on their social media accounts, which helps the scammers to organize fake giveaways using their names.
The scammers respond to the giveaways using fake accounts which helps to make them seem legit. A lot of hackers compromised the Twitter accounts of high-profile users with bogus crypto promotions.
Imposter Websites
There are a lot of websites that have been set up to look like the original, legitimate start up companies. However, you can distinguish between them by checking the small lock icon on the URL and no "https" in the site address.
The site will look identical to the one that you are visiting but you might be redirected to another platform for payment which will have a fake URL with a zero instead of letter 'o'.
Closing Thoughts
People encounter a lot of scams daily in the crypto world, and the only way of protecting yourself from the same is to keep your data safe and your eyes open, while making informed decisions.
Bitcoin Exchange Mybitstore recognizes the opportunity crypto offers Africa

Bitcoin Exchange Mybitstore Mybitstore, is one company that recognizes cryptocurrency's opportunity for Africa as a trading and exchange medium and offers P2P as well as buying and selling cryptos in Ghana, Nigeria, Kenya, Uganda, South Africa, and Tanzania.
Cryptocurrency has been making global waves as a decentralized, digital asset operating on a peer-to-peer network. This technology has the potential to revolutionize the financial sector by offering a more secure, transparent, and accessible alternative to traditional finance.
The company sees the potential and the opportunity for cryptocurrency to bring financial services to the many underserved populations in Africa, increasing financial inclusion and bridging the gap between the unbanked and the financial world.
Bitcoin in Africa with Bitcoin Exchange Mybitstore
In many African countries, traditional banking services are either inaccessible or too expensive for the majority of the population. This leaves a large portion of the population without access to financial services, making it difficult for them to participate in the formal economy. Cryptocurrency offers a solution to this problem by providing a decentralized, digital alternative that is accessible to anyone with a smartphone and an internet connection.
By offering a platform for buying, selling, and storing cryptocurrency, Mybitstore is helping to make it easier for people in Africa to participate in the cryptocurrency market. This, in turn, opens up new financial opportunities for these individuals and helps to promote financial inclusion in Africa.
Another key benefit of cryptocurrency is its security. Transactions are recorded on a public ledger, making it nearly impossible for fraud or counterfeiting to occur. This level of security is especially important in countries with weak financial systems and high levels of corruption.
Despite its potential, cryptocurrency is still in its early stages of development and adoption in Africa. However, with the crypto start-ups sprouting across borders would help to drive this change by providing a platform for individuals to easily participate in the cryptocurrency market. As more people in Africa become aware of the benefits of cryptocurrency, it is likely that the adoption of this technology will continue to grow.
Mybitstore as an exchange platform recognizes the significant opportunity that cryptocurrency offers to Africa. The platform offer crypto trades in buying, storing and selling and also make it possible to connect your local bank accounts and mobile wallers. As the adoption of cryptocurrency continues to grow in Africa, it will be interesting to see how it will continue to shape the future of finance on the continent.
LedgerFi's ($LFT) Token Pre-sale: More than 8% sold out in less than 30 min on XDC Sale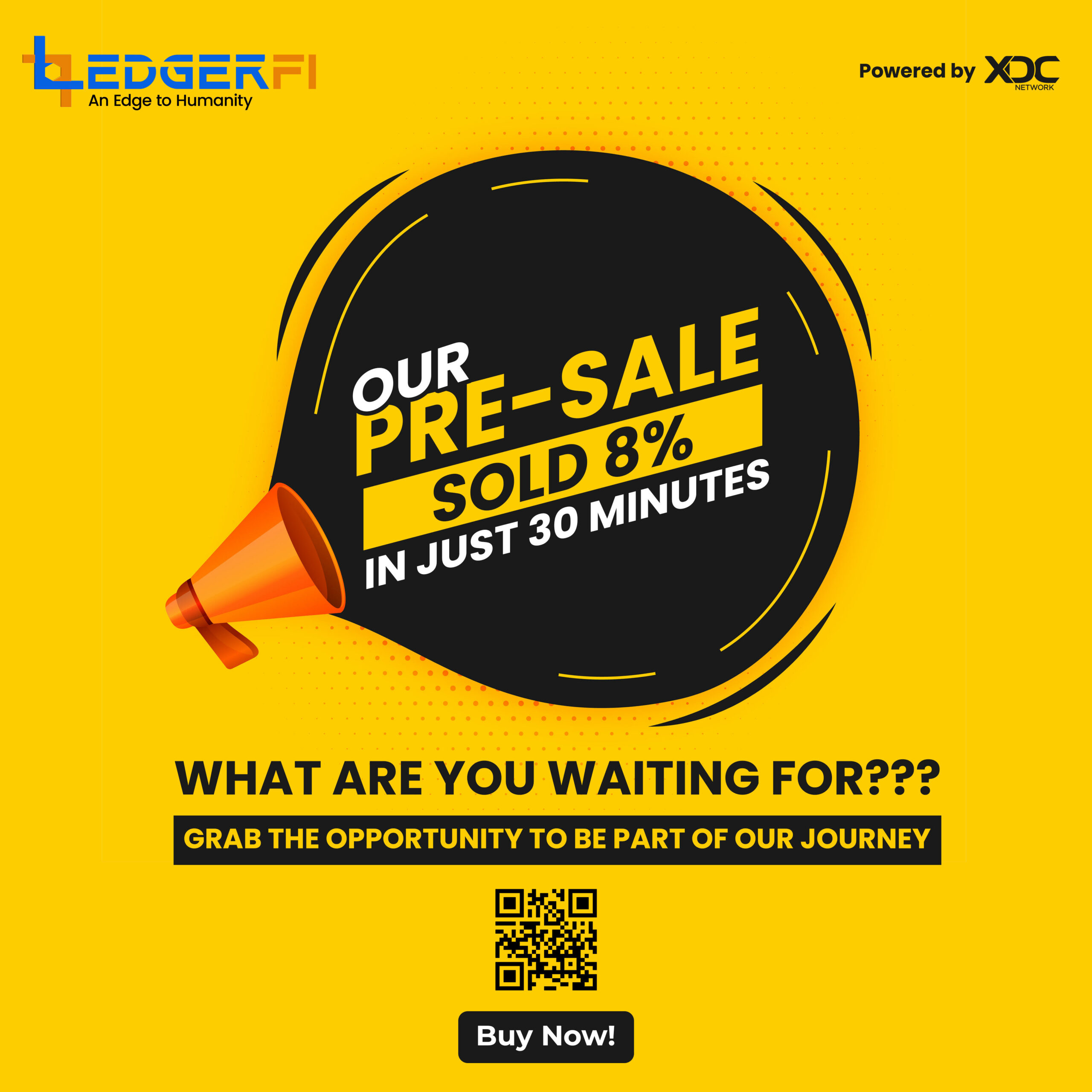 LedgerFi, a leading decentralized web 3.0 secure communication platform built on the XDC Network, is excited to announce that their token sale will commence on March 14th, 2021 on XDC Sale. The token sale will offer investors the opportunity to purchase the native $LFT tokens of LedgerFi and join an innovative ecosystem of Decentralized Communication Service integrated with Decentralized Finance for enabling the seamless exchange of digital assets through a unified platform.
LedgerFi has envisioned to become the world's first Decentralized Digital Asset Exchange (DDAX) platform through which users can transfer all types of digital assets with a military grade security, cryptographic encryption, privacy and prevention from cyber attacks using the power of Blockchain technology.
LedgerFi is a one-stop-shop for DeFi users that provides access to various communication protocols and services in the industry such as Ledger Mail which is already live in the market and it has 750K users exchanging 2M+ emails,and upcoming products like
Ledger Chat: The Decentralized Instant Messaging Solution enabling users to instantly chat with peers without worrying about centralized governance. LedgerChat allows users to seamlessly communicate with each other without compromising their Digital Identity & Data Sovereignty. It's in beta at the moment.
Ledger Live: The Decentralized Audio & Video Call Platform allows individuals & businesses to connect with each other in real-time. The centralized access point utilized in conventional VoIP solutions is eliminated with blockchain based communication technologies. Eliminating the hassle of handling centralized, cumbersome & hackable legacy platforms with the high-performing next-gen solution. Instead, a blockchain based communication system sends the signal from the calling party to a receiving number, which is then replaced by a dispersed network shared by all network users.
Ledger Pay: The Decentralized Cross-Border Remittance platform providing human-readable, interoperable & lightning-fast payment transfer capabilities for financial inclusion of the unbanked individuals.
Ledger Mint: Metaverse Interconnected NFT Transfer Hyper-personalized social connectivity for transferring, exchanging & showcasing NFTs and other digital assets through an interactive & interconnected platform.
Token Sale Details
Presale Address: 0x7db6AaF98bDFE47f197a3b1bbC3Cfe6CB0f302c4
Token Address: 0x65d358C56Ff2E64C007060D5D4dF308986734f5C
Total Supply: 400,000,000 LFT
Soft Cap: 7,500,000 XDC
Hard Cap:15,000,000.0 XDC
IDO Rate: 1.5 LFT per XDC
Listing Rate: 1.0 LFT per XDC
Liquidity %: 51
Min Contribution: 4,000 XDC
Max Contribution: 400,000 XDC
IDO Start Time: 14 Mar 2023, 19:30
IDO End Time: 05 Apr 2023
Liquidity Unlock Date: 05 May 2023
About LedgerFi
LedgerFi provides a web 3.0 communication service built on blockchain technology for secure communication through email, chat & payment applications. LedgerFi provides blockchain based Decentralised communication service & Decentralised Digital Assets Exchange for secure communication.
Media contact
ZEX PR WIRE
ag@zexprwire.com
Terra Casino That Could Burn 24 Billion LUNC within 6 Months Goes Live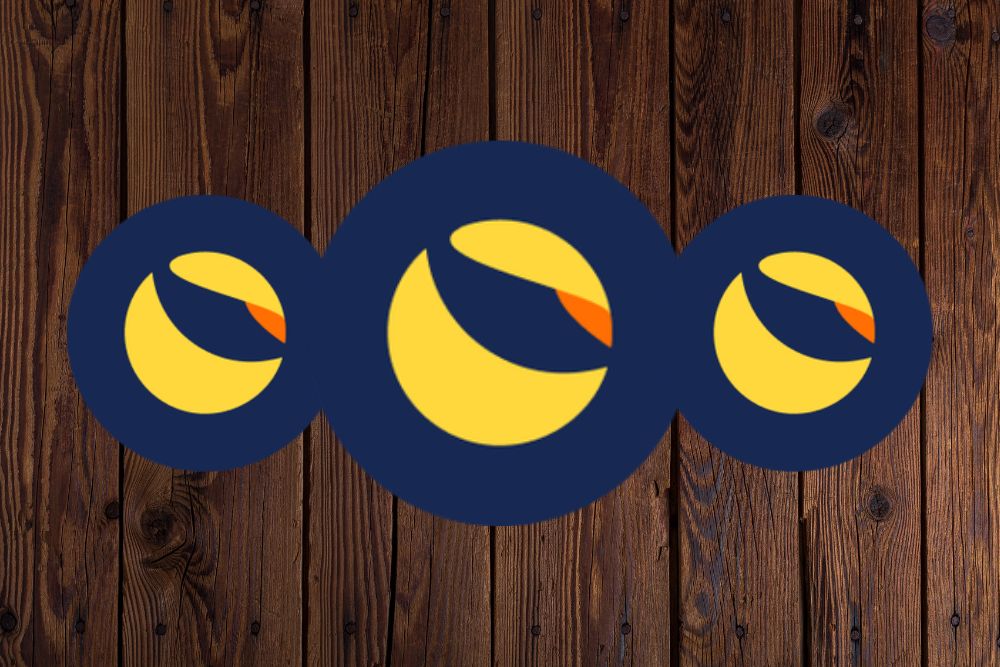 Terra Casino, an online bookie dedicated to burning LUNC tokens, has been launched. Although the transparency of Bookie's LUNC Burn is still a thing of concern within the Terra Classic community, it has the capability of burning about 24 billion LUNC within six months. The new development was announced via the official Twitter handle of […]
The post Terra Casino That Could Burn 24 Billion LUNC within 6 Months Goes Live appeared first on Times Tabloid.