P2P2C BREAKTHROUGH CREATES A CONNECTION BETWEEN ETM TOKEN AND THE SUPER PROFITABLE MARKET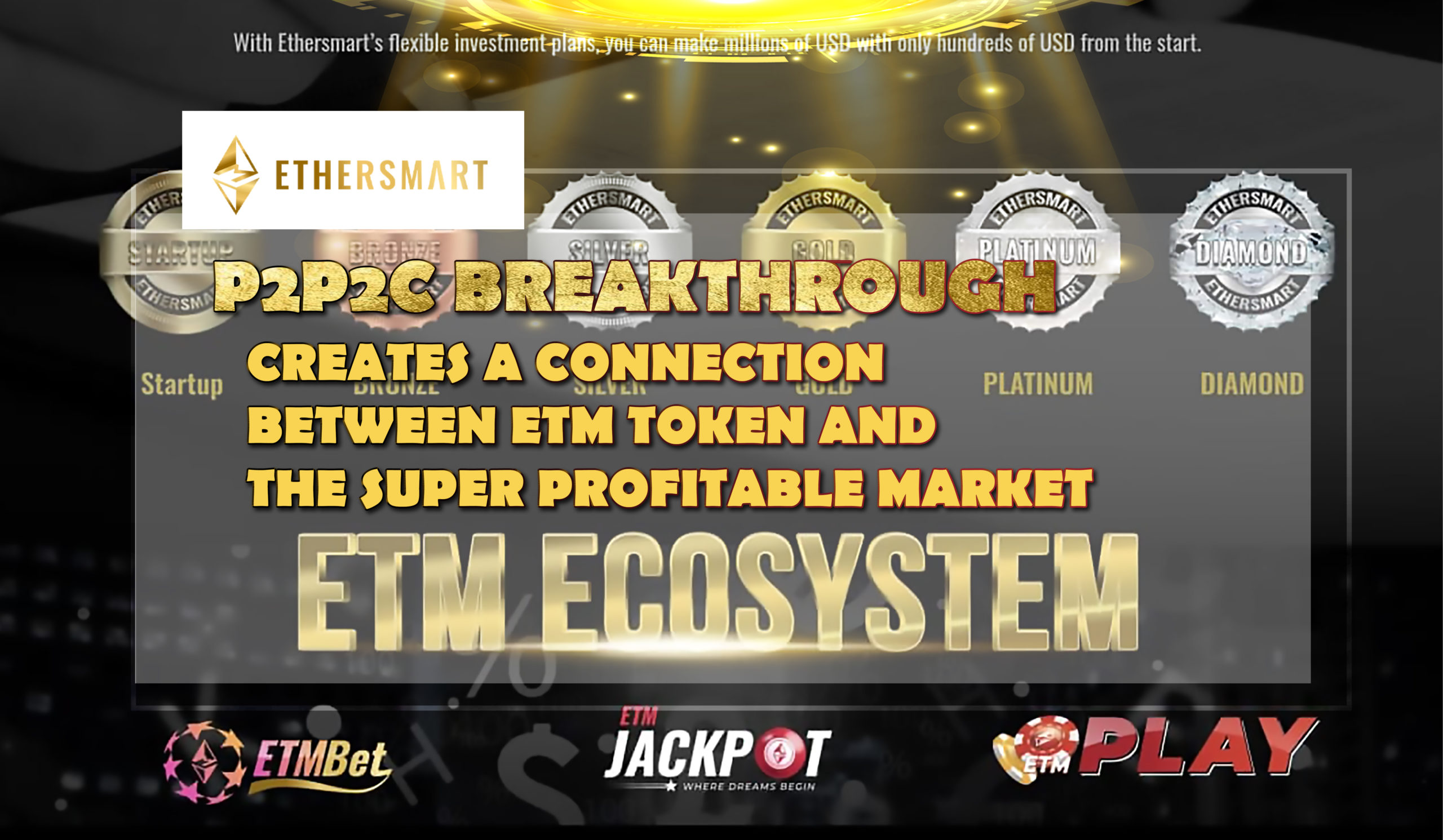 Ethersmart.org is the most successful project in 2020 when it has built a reputation with the financial market, building an intelligent development process towards a picture of sustainable value growth to protect capital. Investing and distributing profits equally for all members, especially the ETM token is an intermediary coin in the super-profit ecosystem where casino billionaires can use ETM to increase increase their assets to hundreds of times.
 ETM is the most sustainable currency in the year 2020-2021, so 100% of investors hoard and do not sell to the market, the company does not sell to the market, making ETM more scarce over time. But that is the limit for bringing ETM into the super profitable ecosystem.
We want ETM to be traded more on satellite products, we want to increase your ETM hoard profits even higher. With a peer to peer to crypto (P2P2C) connection platform, this is your chance to double your compound interest. So what is P2P2C?
PEER TO PEER TO CRYPTO (P2P2C) is a peer-to-peer lending form of electronic money holding ETM and BTC, ETH, USDT, XRP, BNB. A blockchain-based loan application allows borrowers and lenders to connect directly with each other without the need for financial intermediaries such as banks or credit institutions.

Peer-to-peer lending benefits both borrowers and lenders in terms of interest, borrowers enjoy lower interest rates and lenders enjoy higher interest rates than savings rates. Always guaranteed ETM numbers and collateral are BTC, ETH, USDT, XRP, BNB.
ETM borrowers:
– Mortgage assets in BTC, ETH, USDT, XRP, BNB.
– Loan rate: 50% of the collateral at the time of borrowing (in $).
– Responsibility: to pay interest every month, after the end of the contract, to pay the full amount of ETM.
ETM lenders:
– Receive monthly interest when the contract is full 30 days.
– ETM number will be received when the contract ends.
– In case of bad debt you will receive back collateral.
Ethersmart Company:
– Enjoy 0.05% fee on each order that borrowers pay.
– Connecting ecosystem investors and players.
– Link ETM tokens and super profitable satellite platform.
The steps involved in p2p2c
Step 1: Sign up for an ethersmart.org account
Step 2: top up ethersmart.
Step 3: kyc the corresponding account.
Step 4: choose to activate the loan and loan package.
Step 5: track the time the profit will return depending on the contract.
P2P2C ETHESMART will be officially launched on December 1, 2020
MEXC Partners with Unicrypt Expanding its Ecosystem Development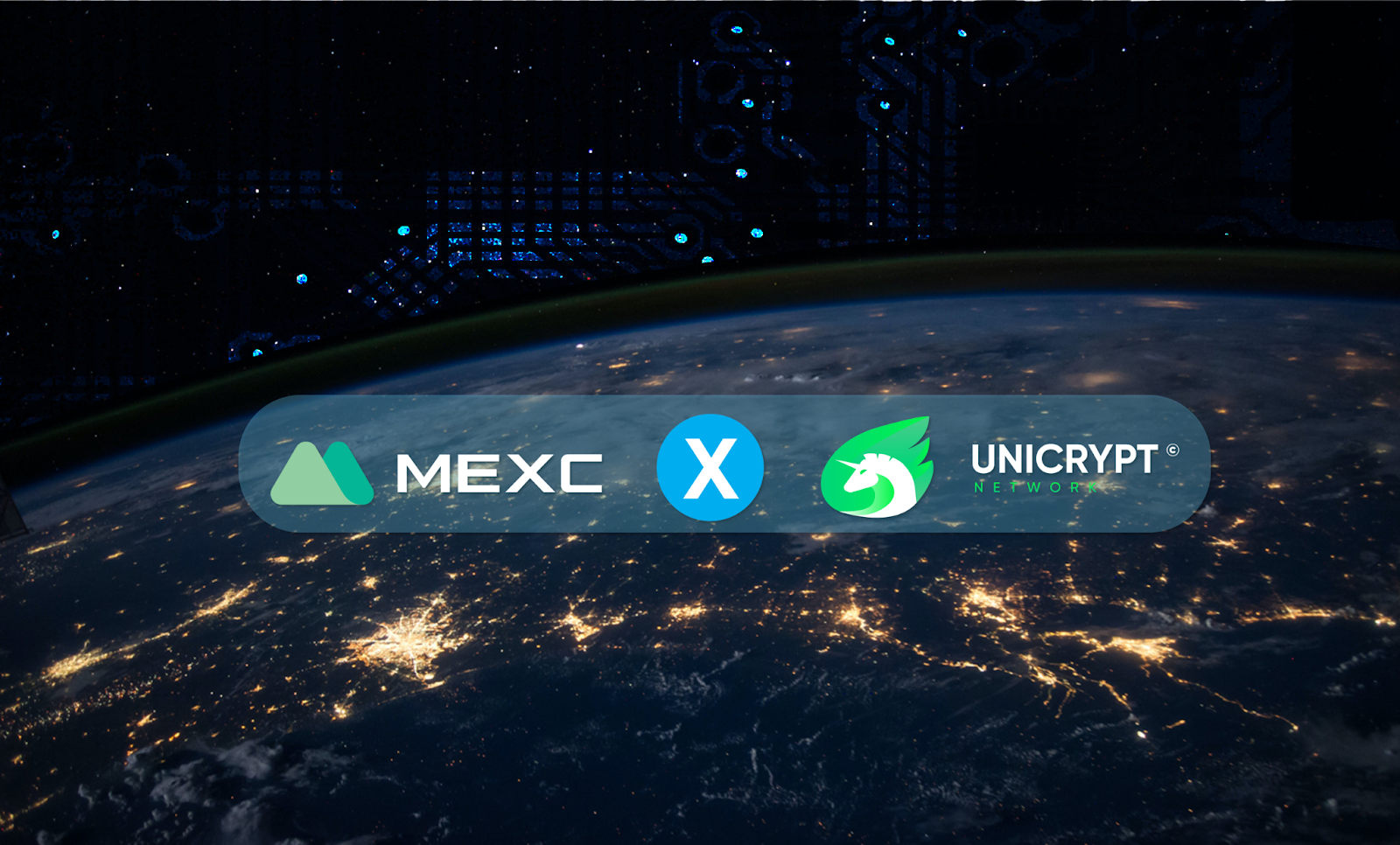 Global cryptocurrency and digital asset exchange MEXC is partnering with Unicrypt to help develop its ecosystem and provide MEXC customers with access to Unicrypt's unique defi services and protocols.
Built from the ground up by a passionate and dedicated team, inspired by Uniswap founder Hayden Adams, Unicrypt is designed to give its users access to a decentralized suite of tools and services to help them benefit from the booming defi ecosystem.
''We're very happy to start collaborating with MEXC. We have here a very promising room for growth and evolution benefiting both Unicrypt and MEXC communities at a large scale. Our trustless and automated technologies & services will now serve the Asian market consistently. Huge adoption milestone for us! Let's get started'' –
Unicrypt features a variety of tools, including:
Liquidity Lockers, to help projects grow by providing a secure and trustable place to lock in liquidity provider tokens
Token vesting and minting options, to allow projects to create and vest their own tokens quickly and easily, on ERC-20, with a minimum of fuss – no coding skills required
A launchpad and incubator to help people bring their DeFi products and services to the market easily.
As well as providing farming and staking as a service tool to allow projects to incentivize their communities.
So far, in just over 12 months of operation, Unicrypt has grown to be trusted by more than 7,000 projects, with a total value locked of $320 million, with daily active users of more than 30,000.
Ready for the big time
The decision to partner with global exchange MEXC will deliver a number of benefits to Unicrypt. Including investment, and access to the exchange's huge volume of 500k daily visits by highly engaged cryptocurrency investors and enthusiasts.
Working together will also allow MEXC to work with projects building on Unicrypt and provide them an opportunity to list on their decentralized launchpad, and provide potential partnerships and collaborations for these projects with the fast-growing Solana, Avalanche, and Polygon blockchains.
A spokesperson for MEXC said: "We're excited about this opportunity to work with Unicrypt and to help shape their evolution as they continue to pioneer innovative and exciting tools and services for defi users.
"We look forward to working with the Unicrypt team, and to exploring all of the exciting new projects being developed on the Unicrypt ecosystem."
About Unicrypt
Unicrypt Network is a multi-chain decentralized services provider born in June 2020. The deployed toolsuite empowers DeFi projects and covers a large scope of needs: liquidity lockers, token vesting options, token minter, a self-service launchpad along with farming and staking tools. Built from scratch without any fundraising rounds, Unicrypt stands as a passion-driven sustainable business entity highly connected to its community and users.
Website: unicrypt.network
About MEXC
Established in April 2018, MEXC Exchange is one of the world's leading digital asset trading platforms which offers users one-stop services including spot, margin, leveraged ETF, derivatives trading, and staking services.
The core members of the team come from world-class enterprises and financial companies, who have rich experience in blockchain and financial industries. MEXC offers the most comprehensive marketplace where global crypto traders, miners, and institutional investors come to manage crypto assets, enhance investment opportunities and hedge risks, and formulate their strategies to maximize gains and mitigate risks. For more information, please visit: mexc
Why is Zebi stack, a Cosmos Fork, used for the Cricket Foundation platform?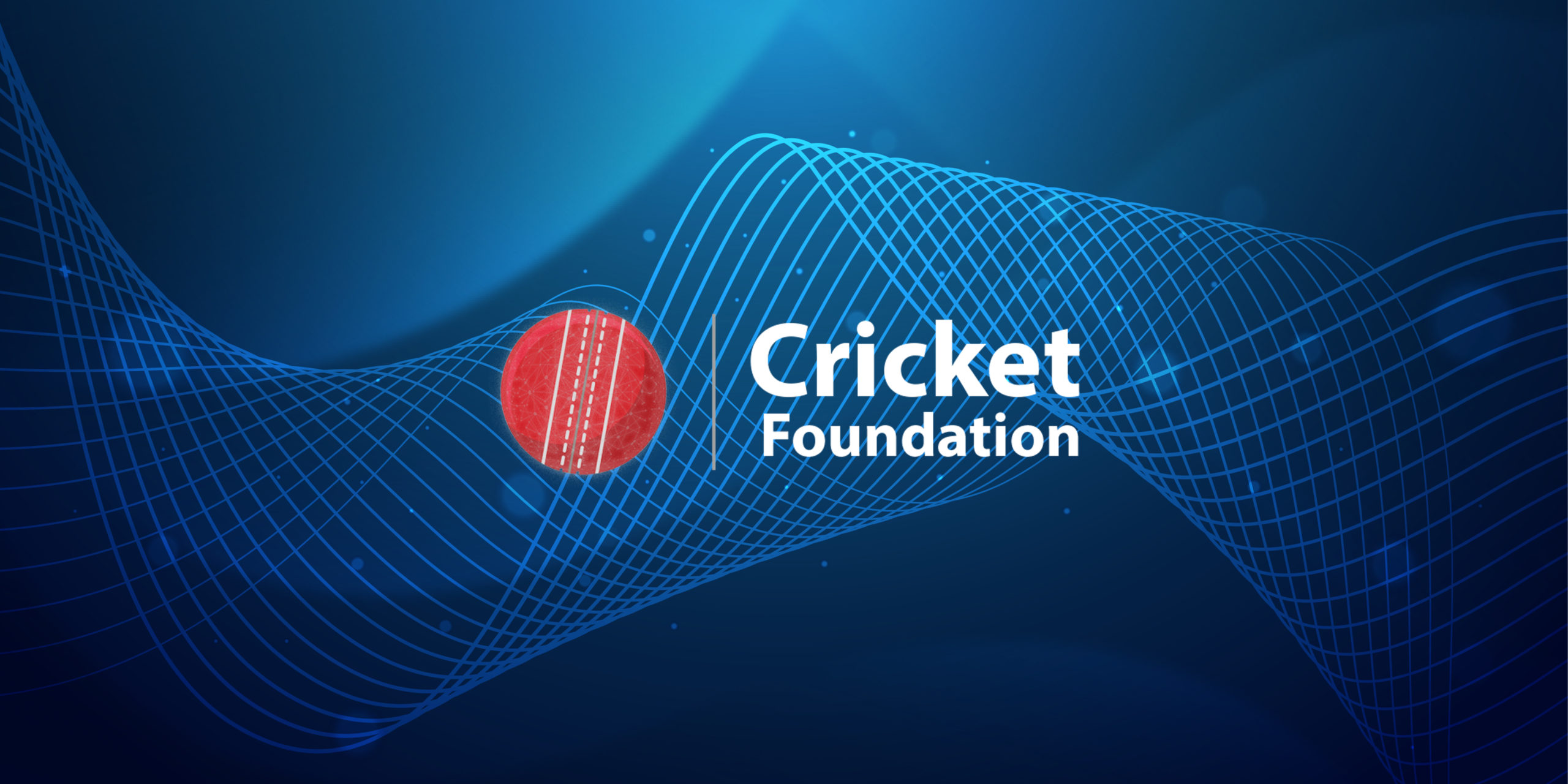 Introducing the powers of NFTs to the world of cricket, Cricket Foundation has unlocked doors to numerous possibilities.
Being the world's first exclusive marketplace for this sport, Cricket Foundation provides a platform where fans can enjoy a sense of belongingness with their favourite players by directly owning an asset listed by the player. For the players, it presents a unique opportunity to monetize their assets, get a broader market, and connect with their fans beyond just materialistic interactions.
But catering to a sport that is broadly facing emerging markets has three primary challenges : 1. Cost : Solutions need to be able to be cater to the largest section of the users, starting even a sub cent transactions, and lower cost of delivery, 2. Complexity: challenges in emerging markets and edge use cases are multiple and 3. Scale: imaging building a platform to support a billion users. This is where Zebi's expertise in building and managing solutions focused on emerging markets will be of extensive value..
How does Zebi's Cricket Foundation achieve this?
It all lies in the technicalities.
Starting with the basics, players can come to Cricket Foundation and list their assets. All they have to do is enter specific characteristics of their asset along with an image or video, or audio. This data will get stored in the immutable ledger of the Blockchain technology in a specific format. This format will allow the asset to exist in the digital space uniquely.
Furthermore, tokens represent the asset stored on the blockchain. These tokens are called Non-fungible tokens.
The said tokens are not interchangeable, given their unique assets. They carry the same value as held by the asset in real life. Therefore, anyone who owns these tokens in the digital space owns the asset in real life.
Proof of ownership exists from the get-go, given the asset's presence on the blockchain, making asset verification quick and easy. As a result, the asset carries credibility and authenticity as long as the blockchain exists.
Cricket's NFT marketplace has an unparalleled advantage in the space for a deeper technical analysis.
For instance, rather than using an existing, congested, and non-scalable Blockchain platform, Zebi leverages its Blockchain stack to build the underlying Blockchain for the Cricket Foundation. As a result, the application can achieve more scalability, throughput, decentralization, reliability, and security.
What this means is that Cric token is built as its own a Layer 1 solution with several applications built on top of it. This can also connect with other Layer 1 platforms via IBC, or Inter Blockchain Communication.

The core concept of Zebi is forked from the Cosmos architecture. Cosmos, also known as the Internet of Blockchains, is a platform that facilitates cross-chain interoperability. It is Byzantine fault tolerant, and built on a Proof of Stake consensus, amongst other things.
Therefore, Cricket Foundation has its Blockchain platform in a sense. If a user visits the Cricket Foundation explorer, they can see information like:
The latest block formed on the Cricket Foundation's Blockchain network
How many transactions are complete till a specific point in time
How many assets get staked on the platform
Total number of validators
Inflation Rates
Cric has its own nodes and validators, which allows the whole network to work more efficiently. With such information made available aboveboard, Zebi's Cricket Foundation creates a transparent community-owned ecosystem.
Zebi allows the community members, including players, fans, clubs, franchises, boards, agencies, equipment manufacturers, and game developers, to have a critical role in the platform's decision-making.
Conclusion
At its core, the use of Cosmos architecture allows Zebi to create a highly modular platform without privacy trade-offs. This means that even if two Blockchains are connected through the Zebi stack, their sovereignty is maintained.
Furthermore, the development and integration of these platforms become relatively easy, allowing the whole network to be more efficient.
Therefore, Cricket Foundation is not just another Blockchain-based NFT marketplace but also a more extensive ecosystem. The future of such an architecture holds the possibility of numerous collaborations, which gives Cricket Foundation the potential to become the future of the digital ecosystem for cricket.
DYP Protocol Launches on Avalanche and Introduces New NFT Competition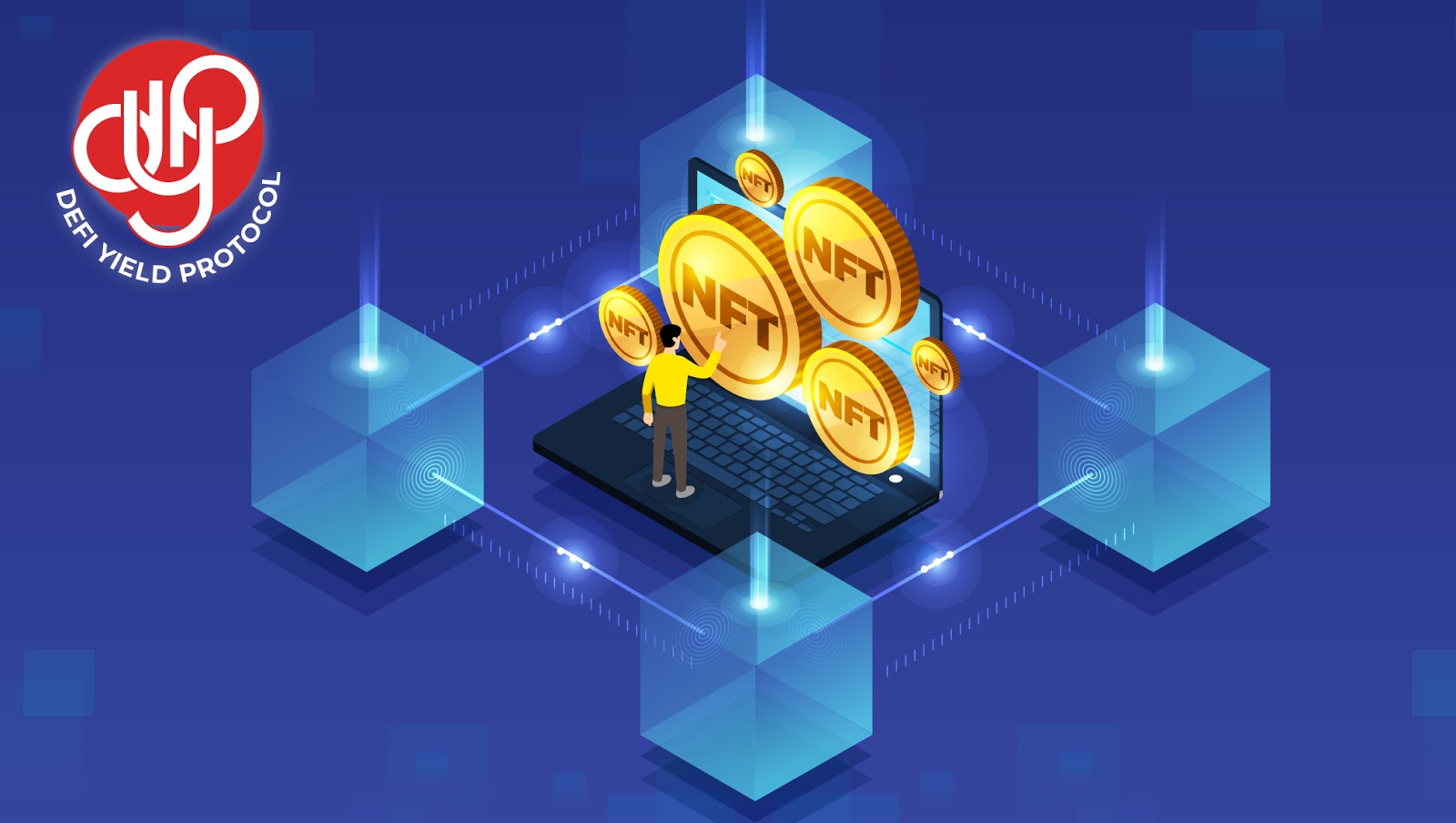 DeFi Yield Protocol (DYP), a unique protocol that offers users solutions for crypto yield farming and staking, recently launched its new NFT Marketplace that facilitates creators and collectors to mint and trade non-fungible tokens.
The marketplace allows users to create and sell their unique digital artwork on Ethereum. It will soon expand to Binance Smart Chain (BSC) and Avalanche (AVAX), enabling any user (artist or not) to transfer their NFTs between the three blockchains.
DYP users can finally enjoy unique, digital ownership rights in a thriving NFT marketplace. The robust integration of an in-built NFT marketplace on DYP is a significant milestone for the digital collectibles space. It introduces an environmentally friendly approach and lower transaction costs.
Creators will only be charged a 0.30% payment to sell their digital artwork on DYP's NFT dApp, a factor that distinguishes it from other rival NFT dApps in existence today.
The DYP NFT Creative Competition is LIVE!
To celebrate the launch of the NFT Marketplace, DYP has introduced a creative competition that invites NFT creators worldwide to use their imagination and creativity to come up with unique collectibles.
Participants in the creative contest stand to share a $50,000 Prize Pool. The NFT competition kicked off on July 12 and continues until at least 1000 NFTs have been created.
The DYP token powers all products in the DeFi Yield Protocol and is a requirement for entering the ecosystem and unlocking an unprecedented level of security for projects and individual asset holders. The governance token now has a new use case in facilitating users to pay transaction fees for NFT smart contract operations in the ecosystem.
The protocol's native token also has multiple use cases in liquidity locking on the protocol, earn vault strategies, and the DYP referral system. The token is also a requirement for subscriptions to the DYP Tools Premium. This service increases use cases for the DYP token while allowing the platform to provide a liquidity locker for any DeFi project.
The DYP Launchpad v1.0, which is currently only available on Ethereum, is scheduled to launch on AVAX and BSC, offering multiple tiers based on the amount of locked DYP. Staking services from the DeFi Yield Protocol are also coming to BSC and AVAX very soon!
Apart from the use cases mentioned above, the DYP token is a requirement for entering the DeFi Yield Protocol ecosystem and unlocking an unprecedented level of security for projects and individual asset holders.
DYP Partners with Avalanche's Pangolin Exchange
DYP started offering its yield farming solutions on Ethereum, becoming the first and only protocol to reward users in ETH. The protocol has since expanded to BSC and is now looking to build its extensive features on Avalanche to become a leading cross-chain DeFi platform.
The latest development from DYP is the strategic partnership with Pangolin Exchange, a premier decentralized exchange (DEX) on the Avalanche Network. The move will bring users and liquidity from other networks onto Avalanche and into the Pangolin DEX.
DYP enables DeFi enthusiasts from Avalanche, the fastest smart contracts platform in the blockchain space, to earn up to 330.53% APY. The AVAX/DYP pair in Pangolin already has over $500,000 in liquidity just one week after DYP launched on Avalanche.