P2P2C BREAKTHROUGH CREATES A CONNECTION BETWEEN ETM TOKEN AND THE SUPER PROFITABLE MARKET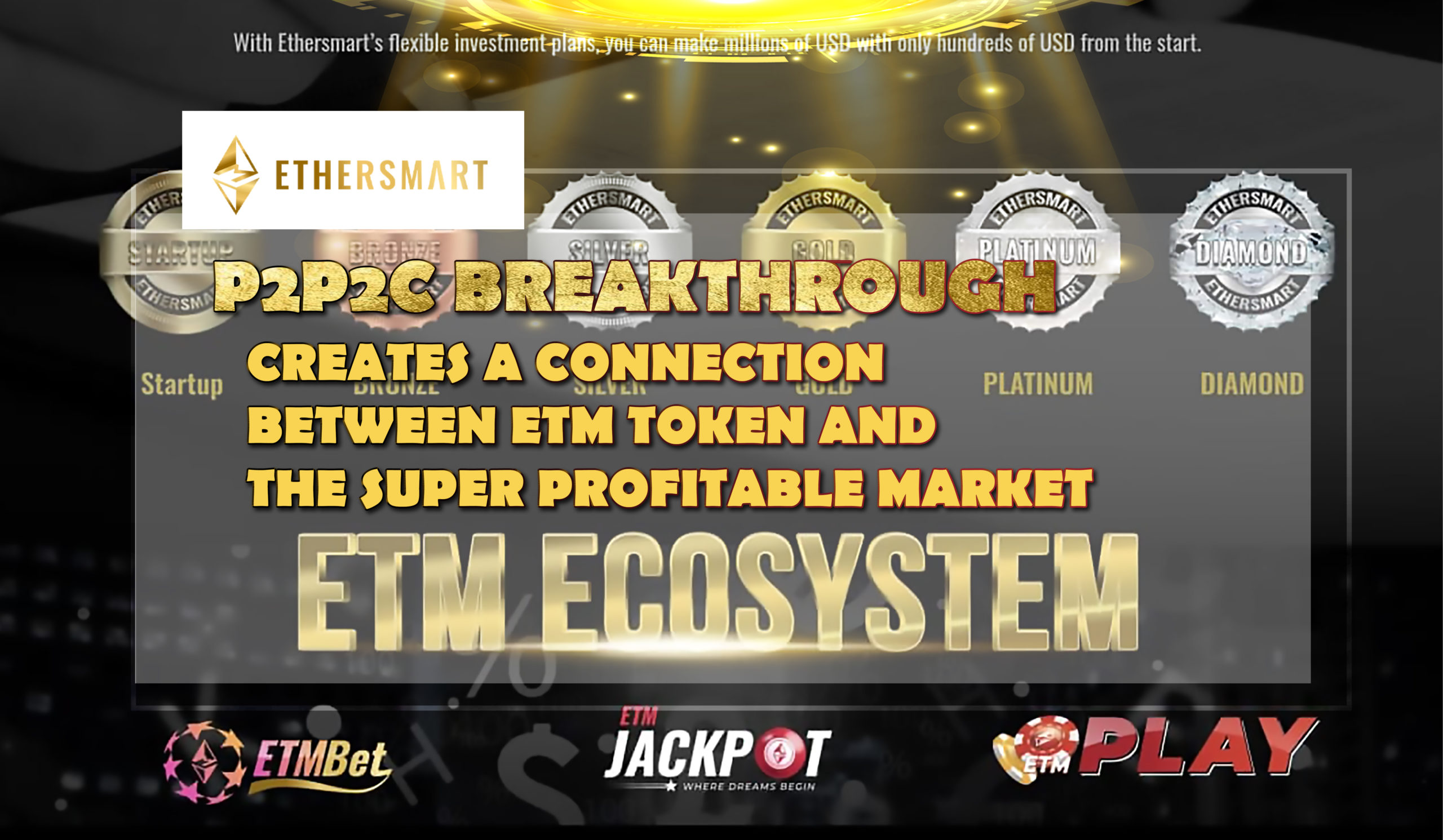 Ethersmart.org is the most successful project in 2020 when it has built a reputation with the financial market, building an intelligent development process towards a picture of sustainable value growth to protect capital. Investing and distributing profits equally for all members, especially the ETM token is an intermediary coin in the super-profit ecosystem where casino billionaires can use ETM to increase increase their assets to hundreds of times.
 ETM is the most sustainable currency in the year 2020-2021, so 100% of investors hoard and do not sell to the market, the company does not sell to the market, making ETM more scarce over time. But that is the limit for bringing ETM into the super profitable ecosystem.
We want ETM to be traded more on satellite products, we want to increase your ETM hoard profits even higher. With a peer to peer to crypto (P2P2C) connection platform, this is your chance to double your compound interest. So what is P2P2C?
PEER TO PEER TO CRYPTO (P2P2C) is a peer-to-peer lending form of electronic money holding ETM and BTC, ETH, USDT, XRP, BNB. A blockchain-based loan application allows borrowers and lenders to connect directly with each other without the need for financial intermediaries such as banks or credit institutions.

Peer-to-peer lending benefits both borrowers and lenders in terms of interest, borrowers enjoy lower interest rates and lenders enjoy higher interest rates than savings rates. Always guaranteed ETM numbers and collateral are BTC, ETH, USDT, XRP, BNB.
ETM borrowers:
– Mortgage assets in BTC, ETH, USDT, XRP, BNB.
– Loan rate: 50% of the collateral at the time of borrowing (in $).
– Responsibility: to pay interest every month, after the end of the contract, to pay the full amount of ETM.
ETM lenders:
– Receive monthly interest when the contract is full 30 days.
– ETM number will be received when the contract ends.
– In case of bad debt you will receive back collateral.
Ethersmart Company:
– Enjoy 0.05% fee on each order that borrowers pay.
– Connecting ecosystem investors and players.
– Link ETM tokens and super profitable satellite platform.
The steps involved in p2p2c
Step 1: Sign up for an ethersmart.org account
Step 2: top up ethersmart.
Step 3: kyc the corresponding account.
Step 4: choose to activate the loan and loan package.
Step 5: track the time the profit will return depending on the contract.
P2P2C ETHESMART will be officially launched on December 1, 2020
LocoMeta Introduces a Metaverse Game Centered around NFTs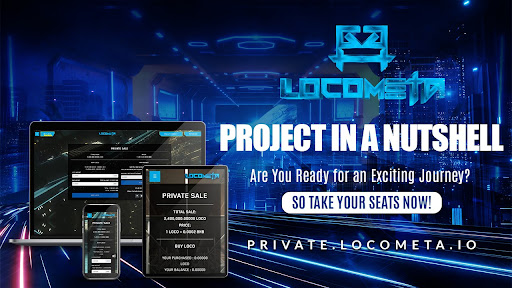 LocoMeta is excited to announce its blockchain-based business Metaverse game centered around NFTs, staking, and farming. This feature-rich mint-to-earn game allows users to earn LOCO Tokens (in the LocoMeta Universe) by buying various NFTs. Notably, the game is deployed on the Binance Smart Chain. It is compatible with Web3 wallets, such as Trust Wallet, which users can leverage for transactions and gas fees settlements.
LocoMeta aspires to be the most creative Metaverse game on the blockchain. It allows its users to enjoy being a part of an infinite universe, the thrill of strategic gameplay, and the opportunity to earn LOCO tokens.
Mint to Earn
According to the website, LocoMeta is a game that involves a train that goes around the Metaverse Universe to the end of the world. The team plans to complete this in the years 2024 to 2025.
In the LocoMeta universe, NFT tokens are incredibly dynamic, practical, and functional. Unlike many NFTs in the crypto space today, strictly collectibles or "artwork," the NFTs in the LocoMetaNFT Framework have multiple uses.
NFT tokens can be transferred out of the game universe and sold or exchanged on third-party sites. The LOCO NFTs, on the other hand, serve practical purposes in the LocoMeta Universe.
LocoMeta NFTs
While the NFTs in LocoMeta are cool to look at, they are also fully functional and beneficial to your character in-game.
Each NFT has a distinct level and feature. The wagon NFT comes with a multiplier value. It determines the number of tickets printed, the time it takes to produce each seat, and the time for the machinist to distribute them.
Your daily production amount is indicated by the ticket NFT. Purchasing a ticket will allow you to start production on your wagon. Seats NFT, on the other hand, show your distribution day. In this case, your distribution day begins at 60 days if you are not a seat owner. In addition, you can reduce your distribution time by purchasing a seat.
Finally, the machinist NFT is the most vital component of a train. LocoMeta wanted to give the machinist's NFT a nice meaning here. The faster you go, the better your machinist. It allows you to cut the number of days and produce LOCO more quickly.
The LocoMeta Token
The LocoMeta token is connected to and synchronized with the Binance Smart Chain. Therefore, one wallet can quickly, easily, and cheaply send funds to another on the network. Users can also send it into and out of the LocoMeta.
In-game and outside the game world, players will use the LocoMeta token to buy and trade NFTs. The team sees it as one of the token's primary applications. Players will list their NFTs for sale and exchange them for the LocoMeta token via the in-game auction houses. They can also fix the damage, buy items, and buy fuel, among other things.
Furthermore, the LocoMeta token can be staked and used for farming outside of the game universe. Users will get rewarded when they stake or use the token to farm.
About LocoMeta
LocoMeta is a blockchain-based business Metaverse game focused on staking, farming, NFTs, and other features. LocoMeta aims to become the most creative Metaverse game on the blockchain. Hence, the mint-to-earn game provides users with a fun experience by purchasing NFTs to earn LOCO tokens.
The NFTs are earning models, but they will prioritize making the first avatar in the in-game universe and participating in the beta version, which they expect to be completed by 2025. Notably, the game is deployed on the Binance Smart Chain and is compatible with Web3 wallets.
The LocoMeta project will slowly adopt more DAO-like features, giving the community the ability to decide on certain aspects of the project's growth.
Token Information
Token Name: LocoMeta
Token Symbol: LOCO
Token Type: BEP-20
Total Supply: 150,000,000
Smart Contract Address: 0x458a55951D7974ADE50c2A53827E9144c7fe804b
Initial Circulation Supply (Quantity of unlocked at TGE): 1,300,000
Initial Circulation Supply Percentage: 0.86
Initial Market Cap: 156,000 USD
TGE (Token Generate Event) Time: Instantly
About the Campaign
Various campaigns are being held to celebrate the announcement of LocoMeta.
Private Sale
Anybody can book a place and be one of the first to step into the LocoMeta Universe.
Visit the Private Sale page to see and research all the attractive offers.
Whitelist
Starting January 28th, LocoMeta is running a $40,000 Whitelist Campaign, and if you enter by February 12th, you will be entitled to purchase up to $200 worth of token at private sale price. Join LocoMeta whitelist campaign.
Social Media Handles:
Everything You Need to Know About Solidproof's Audit Processes

Blockchain and cryptocurrency are among the most promising technologies already reshaping the financial sectors. Countless new projects using them appear every day. However, not all of them run on risk-free protocols. Solidproof is a Germany-based company employing innovative auditing solutions to make this environment safer for everyone.
Solidproof Delivers New and Efficient Auditing Solutions
Auditing is among the most effective ways of keeping checks and balances in any organization. However, with the entire financial landscape shifting, the future of audits depends on a few key technological trends.
Solidproof provides a comprehensive auditing process, automation of many recurring tasks, and service execution. In 2021, the company's three founders saw an uncertain future for blockchain-based projects. This was primarily due to the scarcity of proper audit tools and numerous faulty protocols.
Nevertheless, they continued to invest their efforts into creating a more secure environment through extensive auditing solutions. Today, Solidproof has over 350 projects that range in size from industry-leading protocols to up-and-coming applications.
Additionally, the team behind Solidproof.io has worked hard to improve its services. To this end, they fine-tuned their business and continuously adapted to the market's changing needs. Just recently, they also announced the integration of marketing services to help the project further with their goals. Now, Solidproof plans to introduce its first smart contact automation, which should change the industry for the better.
The Solidproof Audit Process
Solidproof generates audit transparent and thorough reports that identify any problems or vulnerabilities within a protocol's code. Next, they classify and list these errors depending on their severity level – critical, medium, and low.
Additionally, Solidproof uses built-in KYC (Know Your Customer) standards. The company uses them to establish the users' identities and determine whether they pose money laundering risks. Furthermore, it helps protocols understand if potential investors get their funds from legitimate sources.
Lastly, Solidproof addresses privacy concerns by storing clients' data on high-encriptyon servers. This way, it ensures maximum security for potentially sensitive information. As a result, up-and-coming projects can rely on its safe approach to optimizing data storage.
The future looks bright for Solidproof. The company already becoming an industry leader in auditing solutions and expanding its services worldwide. Also, it is working tirelessly to achieve higher efficiency in audit and KYC to change the blockchain landscape forever.
Besides smart contact audit automation, the company team aims to increase security and ensure optimal privacy for its customers. While blockchain auditing may be challenging, Solidproof is off to an impressive start and will soon dominate the industry.
NowMeta is Looking to Carve Out its Own Path in the Metaverse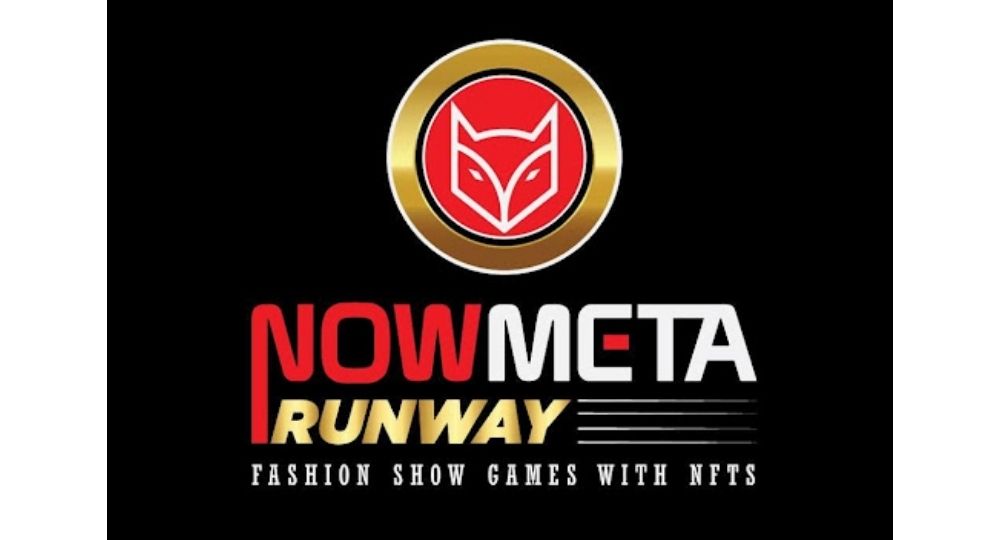 NowMeta is excited to unveil its latest features as it advances towards its quest to revolutionize the metaverse. The NowMeta gaming studios will develop games available on mobile and multi-platform devices, including PCs. Training modules will also focus on web 3.0 development, game development, NFT development, and Metaverse 101 learning and development for all ages.
Meanwhile, NowMeta's charity will provide grant programs to assist students within the community. These characteristics focus on the project's principal purpose of bringing varied entrepreneurship opportunities and developing a fire trading market for NowMeta investors by utilizing other industry professionals.
Opening the Metaverse
As Metaverse coin holders gain access to staking opportunities, liquidity, and diversified returns, NowMeta plans to enrich their experiences. In addition, investors on NowMeta will access online networking portals and see measurable changes in their lives. NowMeta Games have built-in features to allow players to earn money while playing. As a result, investors and consumers gain incentives. NowMeta will also allow staking for holders to earn passive income.
The project provides possibilities for holders to receive high-level training. They will also grow from specialists in their particular fields when we establish this unique network. Entrepreneurs, angel investors, innovators, and individuals from various industries will network on NowMeta. The project will develop solutions in our communities by innovating together in the metaverse.
The project will now feature the community's avatar clothing on Meta Runway. This move will open up opportunities for artists to earn money while working 24 hours a day, seven days a week. The NowMeta Impact Award Show will recognize the NowMeta community's most brilliant and influential creators in all industries. It is where the team expresses gratitude and appreciation for the success of our initiative. It will include companies and persons from both the metaverse and the real world.
Tokenomics Details
NowMeta's blockchain-based transactions are speedy, secure, and transparent owing to Binance Smart Chain. The NowMeta Future Vault will receive 4% of transaction fees in tokenomics. It will offer loans and grants to help the bright minds of the NowMeta community advance in and out of the metaverse.
NowMeta will contribute 5% of each transaction to charity, creating a healthier and safer world while enhancing the metaverse. Despite the lack of an auto-burn feature, the project will buy back and burn about 5% of each transaction. With the anti-rug pull-proof mechanisms in place, the project can pull only 1% of the current supply at a time. 4% of transaction fees will go to marketing and development.
NowMeta is currently developing MetaSwap, a cross-chain platform, and exchange. Hence, it will enable cross-metaverse coin swapping across all major metaverse platforms. It will result in the most potent Meta-Ecosystem, powered by Binance and Ethereum.
What's Next for the Project?
The project is almost done with the first stage of its roadmap. Its activities include website making, the presale, Pancakeswap Listing, whitepaper release, and audit. The last remaining are influencer partnerships, building NowMeta NFT lab, and base marketing push.
Stage two will feature virtual real estate acquisition, user perks and rewards, CoinGecko and CMC listing, burn token initiative meeting, and smart contract audit. Stage 3 will see more partnerships, merch, youth education stations, and strategic campaigns. After this, the fourth stage will feature a NowMeta wallet, reward game, more exchange listings, NFTs drop, complete app development, among others.
About NowMeta
NowMeta investors are making investments in the future of the metaverse. It applies to all platforms, including Decentraland, Blocktopia, Sandbox, Horizon Worlds, and any future worlds. Join the metaverse's most extensive digital real estate investment holding fund.
The goal of NowMetas is to help holders understand the metaverse. Find out more about NowMeta via the social media handles below:
Website: https://nowmeta.io/
Twitter: https://twitter.com/NowMetaCoin
Telegram: https://t.me/NowMeta
Discord: https://discord.gg/pP8XMKfTaT