A hands-on experience on some of the most popular smart contract platforms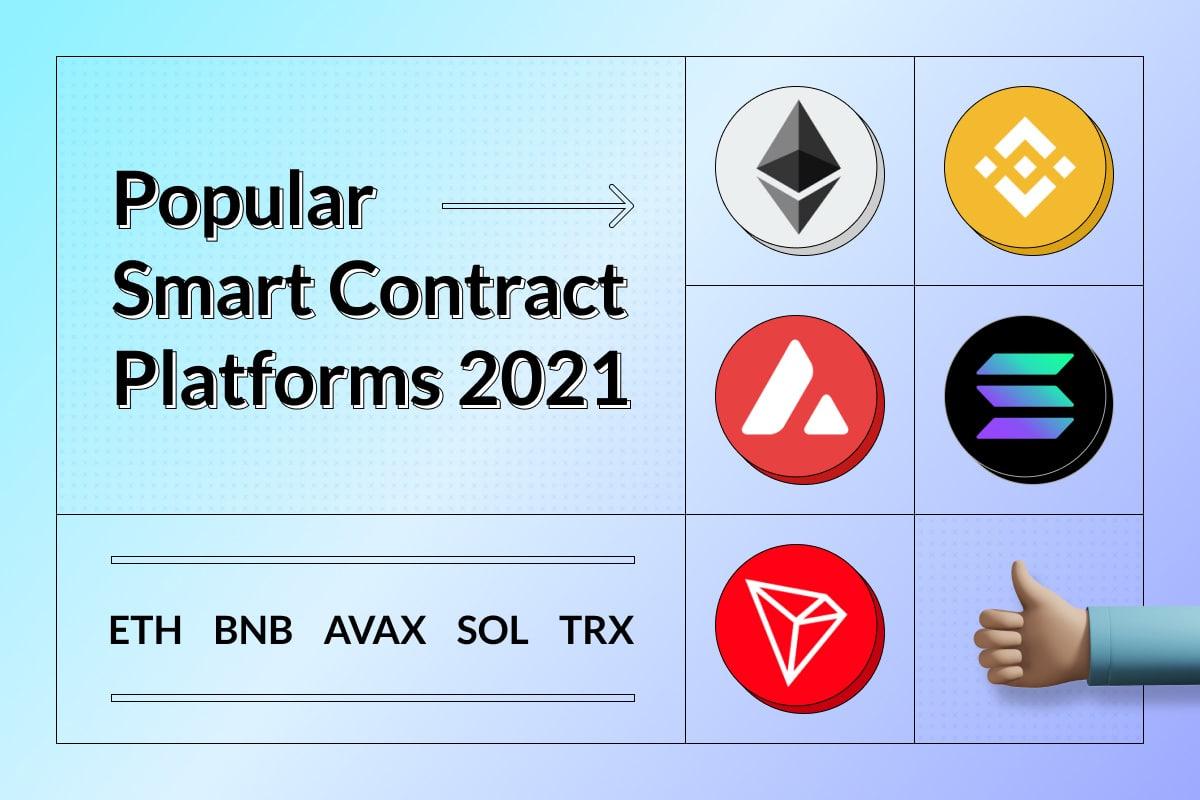 In 2021, many smart contract platforms competed for users' attention and attempted to be the next Ethereum killer. The terms DeFi, GameFi, and NFT, have been all over the media lately, and any of these would not be possible without smart contracts. As more smart contract platforms are introduced, it becomes hard for newcomers to choose which is right for them. This article will examine some of the most popular smart contract platforms and share our hands-on experience with them.
Ethereum
Token: ETH
TPS: 10
Ethereum is the world's first smart contract platform. Developers create decentralized applications (dApps) on the Ethereum Virtual Machine (EVM) with an object-oriented programming language called solidity. Users can interact with dApps that operate autonomously. Since Ethereum is the first smart-contract-enabled blockchain platform, it has a lot of active developers and has the most Total Value Locked (TVL) in DeFi as far as blockchains are concerned. However, despite being the most popular smart contract platform, it still has a few downsides that make us try to stay away from it when possible. One drawback is the slow transaction speed since Ethereum can only process around 10 transactions per second (TPS). The other problem is the hefty transaction fee it charges when the network is busy, in which the fee may sometimes cost more than the transaction per se.
Binance Smart Chain
Token: BNB
TPS: 60
Binance Smart Chain (BSC) is a smart contract blockchain that is fully compatible with the EVM, so developers can leverage existing tools to write dApps without having to learn an entirely new language. In addition, the increase in transaction speed compared to Ethereum is welcoming. BSC started to gain traction earlier last year, it forked a lot of Ethereum projects that bootstrapped the entire ecosystem, and in the latter part of last year, we see GameFi booms on BSC. One most notable concern that many community members have is the centralization of the Binance chain since Binance is a centralized exchange, and most of its validators are connected to Binance. Nonetheless, BSC has a unique and strategic position in the entire crypto ecosystem.
Avalanche
Token: AVAX
TPS: 4,500
Avalanche is an open-source platform for launching DeFi applications and enterprise blockchain deployments in one interoperable, highly scalable ecosystem. Avalanche is the first smart contract platform that confirms transactions in under one second with finality on every block. It provides a new consensus mechanism with an adaptable platform optimized for enterprise adoption and developer needs while solving the challenging problems of scaling and security. The AVAX rush incentive plan also ignited the whole Avalanche ecosystem last year, with large price swings in the latter half of the year. We miss the low transaction fees that Avalanche offered at the very start. Another concern we have is their failure to keep up to date with various promises such as burning the foundation's staking rewards and the introduction of feeless transactions. If Avalanche could significantly reduce its fees and improve communication while keeping its promises, it's still a smart contract platform worth keeping an eye on.
Solana
Token: SOL
TPS: 2,000
Solana is a high-performance open-source blockchain. It provides a platform for dApps and next-generation protocols. With its Proof of History (PoH) consensus mechanism, the Solana blockchain allows for breakneck transaction speeds, claiming to scale to over 50,000 TPS on an open network, which is said to be possible due to Solana's novel approach.This deterministic checkpointing mechanism that is used in place of synchronous consensus. However, Solana's actual TPS is around 2,000, with more than 3/4 of these transactions being vote transactions. The seemingly inflated TPS widely promoted to the public might reflect the questionable design of the Solana platform. Even though it was once regarded as a crypto rising star, with its six blockchain outages happening in the last month alone, Solana is facing fundamental questions about its network stability, as well as the ability to maintain itself as a Wall Street darling.
TRON
Token: TRX
TPS: 2,000
TRON is an innovative open-source blockchain that focuses on providing a cost-effective settlement solution with the ultimate goal of decentralizing the internet. The high level of scalability offered by the system and its mandate for low costs are attractive propositions for those considering taking their first step into the crypto world. Since last April, the amount of Tether USDT on TRON has surpassed Ethereum to become the No.1 worldwide. TRON became the preferred blockchain for many when transferring and converting stablecoins because of its low fees. The TRON network's increasing dApps and NFT projects also attracted many new users from other blockchains. However, we noticed that newcomers sometimes brought up the concept of bandwidth and energy on the TRON network. Although understanding bandwidth and energy is not necessary to make a transaction, users should be encouraged to look into them as utilizing these resources by staking a certain amount of TRX would enable one to send transactions or interact with smart contracts for free.
Throughout last year, we saw many smart contract platforms rising to compete with Ethereum, and each of them has its pros and cons. There is an incredibly increasing demand for a good smart contract platform, and every platform will eventually have its place in the ecosystem. Investors, users, and developers should take a closer look at each of these blockchains and pick the one that matches their needs best.
Bitcoin Exchange Mybitstore recognizes the opportunity crypto offers Africa

Bitcoin Exchange Mybitstore Mybitstore, is one company that recognizes cryptocurrency's opportunity for Africa as a trading and exchange medium and offers P2P as well as buying and selling cryptos in Ghana, Nigeria, Kenya, Uganda, South Africa, and Tanzania.
Cryptocurrency has been making global waves as a decentralized, digital asset operating on a peer-to-peer network. This technology has the potential to revolutionize the financial sector by offering a more secure, transparent, and accessible alternative to traditional finance.
The company sees the potential and the opportunity for cryptocurrency to bring financial services to the many underserved populations in Africa, increasing financial inclusion and bridging the gap between the unbanked and the financial world.
Bitcoin in Africa with Bitcoin Exchange Mybitstore
In many African countries, traditional banking services are either inaccessible or too expensive for the majority of the population. This leaves a large portion of the population without access to financial services, making it difficult for them to participate in the formal economy. Cryptocurrency offers a solution to this problem by providing a decentralized, digital alternative that is accessible to anyone with a smartphone and an internet connection.
By offering a platform for buying, selling, and storing cryptocurrency, Mybitstore is helping to make it easier for people in Africa to participate in the cryptocurrency market. This, in turn, opens up new financial opportunities for these individuals and helps to promote financial inclusion in Africa.
Another key benefit of cryptocurrency is its security. Transactions are recorded on a public ledger, making it nearly impossible for fraud or counterfeiting to occur. This level of security is especially important in countries with weak financial systems and high levels of corruption.
Despite its potential, cryptocurrency is still in its early stages of development and adoption in Africa. However, with the crypto start-ups sprouting across borders would help to drive this change by providing a platform for individuals to easily participate in the cryptocurrency market. As more people in Africa become aware of the benefits of cryptocurrency, it is likely that the adoption of this technology will continue to grow.
Mybitstore as an exchange platform recognizes the significant opportunity that cryptocurrency offers to Africa. The platform offer crypto trades in buying, storing and selling and also make it possible to connect your local bank accounts and mobile wallers. As the adoption of cryptocurrency continues to grow in Africa, it will be interesting to see how it will continue to shape the future of finance on the continent.
LedgerFi's ($LFT) Token Pre-sale: More than 8% sold out in less than 30 min on XDC Sale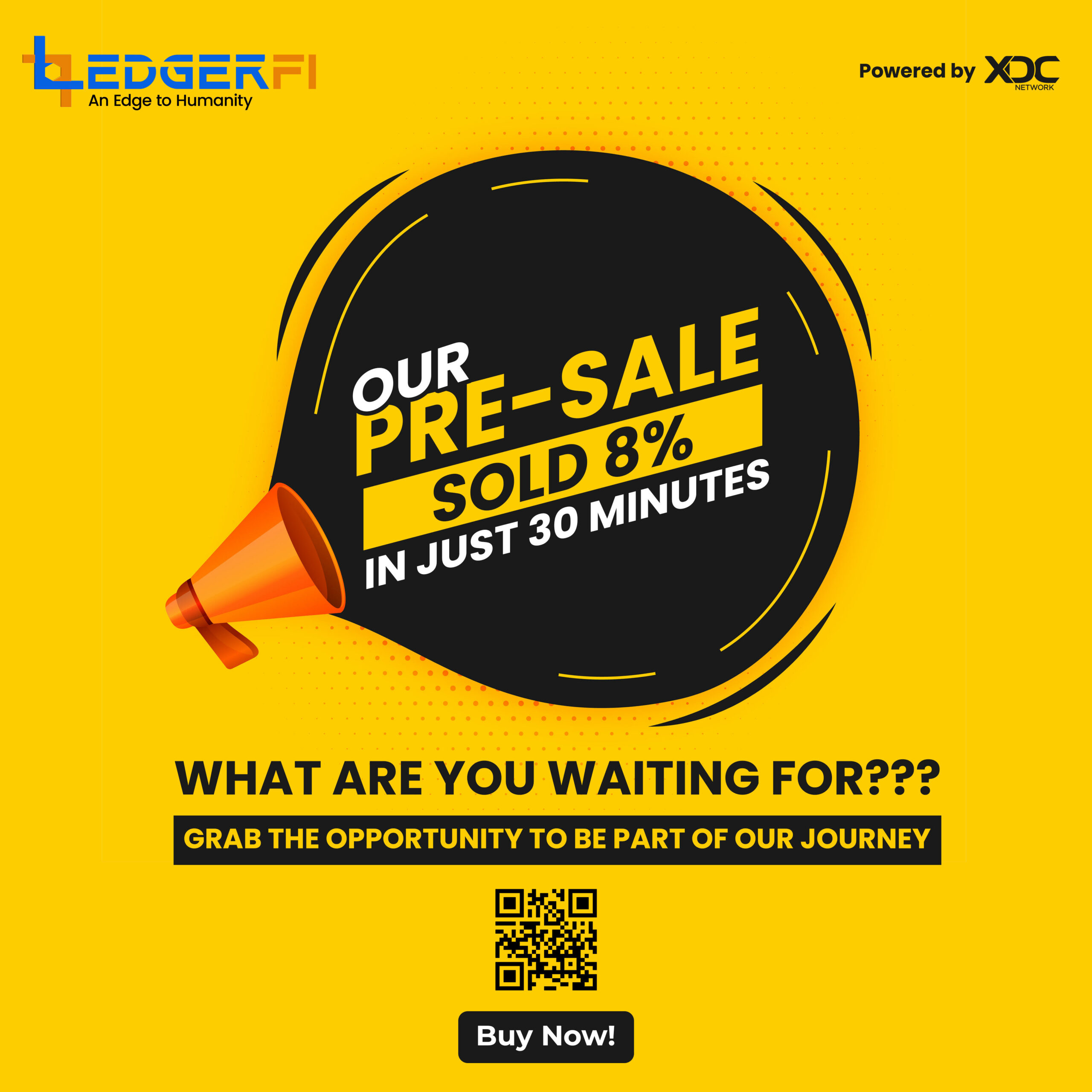 LedgerFi, a leading decentralized web 3.0 secure communication platform built on the XDC Network, is excited to announce that their token sale will commence on March 14th, 2021 on XDC Sale. The token sale will offer investors the opportunity to purchase the native $LFT tokens of LedgerFi and join an innovative ecosystem of Decentralized Communication Service integrated with Decentralized Finance for enabling the seamless exchange of digital assets through a unified platform.
LedgerFi has envisioned to become the world's first Decentralized Digital Asset Exchange (DDAX) platform through which users can transfer all types of digital assets with a military grade security, cryptographic encryption, privacy and prevention from cyber attacks using the power of Blockchain technology.
LedgerFi is a one-stop-shop for DeFi users that provides access to various communication protocols and services in the industry such as Ledger Mail which is already live in the market and it has 750K users exchanging 2M+ emails,and upcoming products like
Ledger Chat: The Decentralized Instant Messaging Solution enabling users to instantly chat with peers without worrying about centralized governance. LedgerChat allows users to seamlessly communicate with each other without compromising their Digital Identity & Data Sovereignty. It's in beta at the moment.
Ledger Live: The Decentralized Audio & Video Call Platform allows individuals & businesses to connect with each other in real-time. The centralized access point utilized in conventional VoIP solutions is eliminated with blockchain based communication technologies. Eliminating the hassle of handling centralized, cumbersome & hackable legacy platforms with the high-performing next-gen solution. Instead, a blockchain based communication system sends the signal from the calling party to a receiving number, which is then replaced by a dispersed network shared by all network users.
Ledger Pay: The Decentralized Cross-Border Remittance platform providing human-readable, interoperable & lightning-fast payment transfer capabilities for financial inclusion of the unbanked individuals.
Ledger Mint: Metaverse Interconnected NFT Transfer Hyper-personalized social connectivity for transferring, exchanging & showcasing NFTs and other digital assets through an interactive & interconnected platform.
Token Sale Details
Presale Address: 0x7db6AaF98bDFE47f197a3b1bbC3Cfe6CB0f302c4
Token Address: 0x65d358C56Ff2E64C007060D5D4dF308986734f5C
Total Supply: 400,000,000 LFT
Soft Cap: 7,500,000 XDC
Hard Cap:15,000,000.0 XDC
IDO Rate: 1.5 LFT per XDC
Listing Rate: 1.0 LFT per XDC
Liquidity %: 51
Min Contribution: 4,000 XDC
Max Contribution: 400,000 XDC
IDO Start Time: 14 Mar 2023, 19:30
IDO End Time: 05 Apr 2023
Liquidity Unlock Date: 05 May 2023
About LedgerFi
LedgerFi provides a web 3.0 communication service built on blockchain technology for secure communication through email, chat & payment applications. LedgerFi provides blockchain based Decentralised communication service & Decentralised Digital Assets Exchange for secure communication.
Media contact
ZEX PR WIRE
ag@zexprwire.com
Terra Casino That Could Burn 24 Billion LUNC within 6 Months Goes Live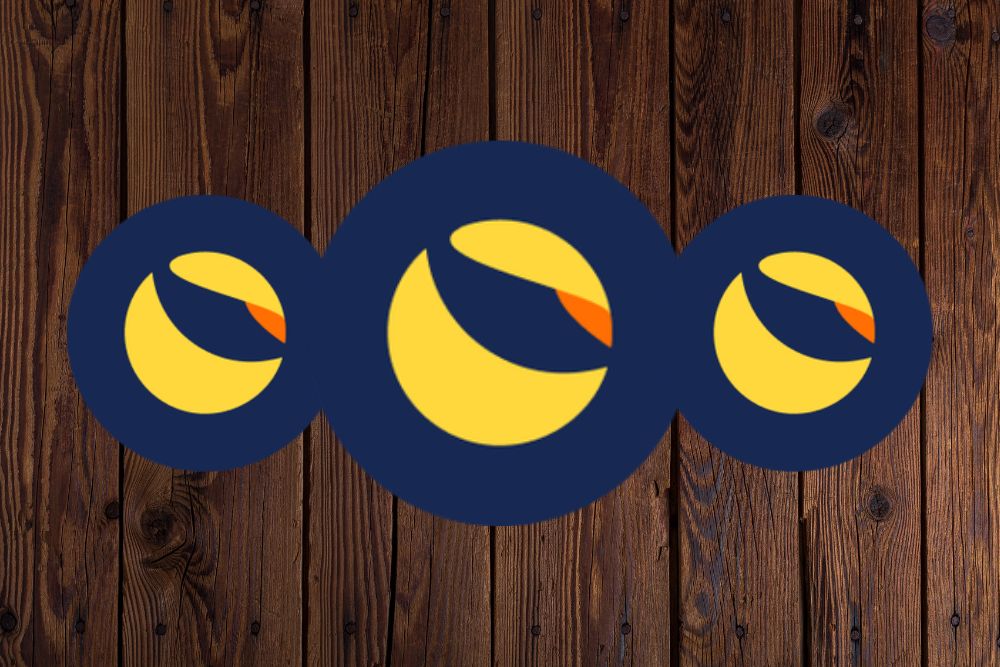 Terra Casino, an online bookie dedicated to burning LUNC tokens, has been launched. Although the transparency of Bookie's LUNC Burn is still a thing of concern within the Terra Classic community, it has the capability of burning about 24 billion LUNC within six months. The new development was announced via the official Twitter handle of […]
The post Terra Casino That Could Burn 24 Billion LUNC within 6 Months Goes Live appeared first on Times Tabloid.