Security, Autonomy, and Privacy: How DAO's will conquer and propagate the use of blockchain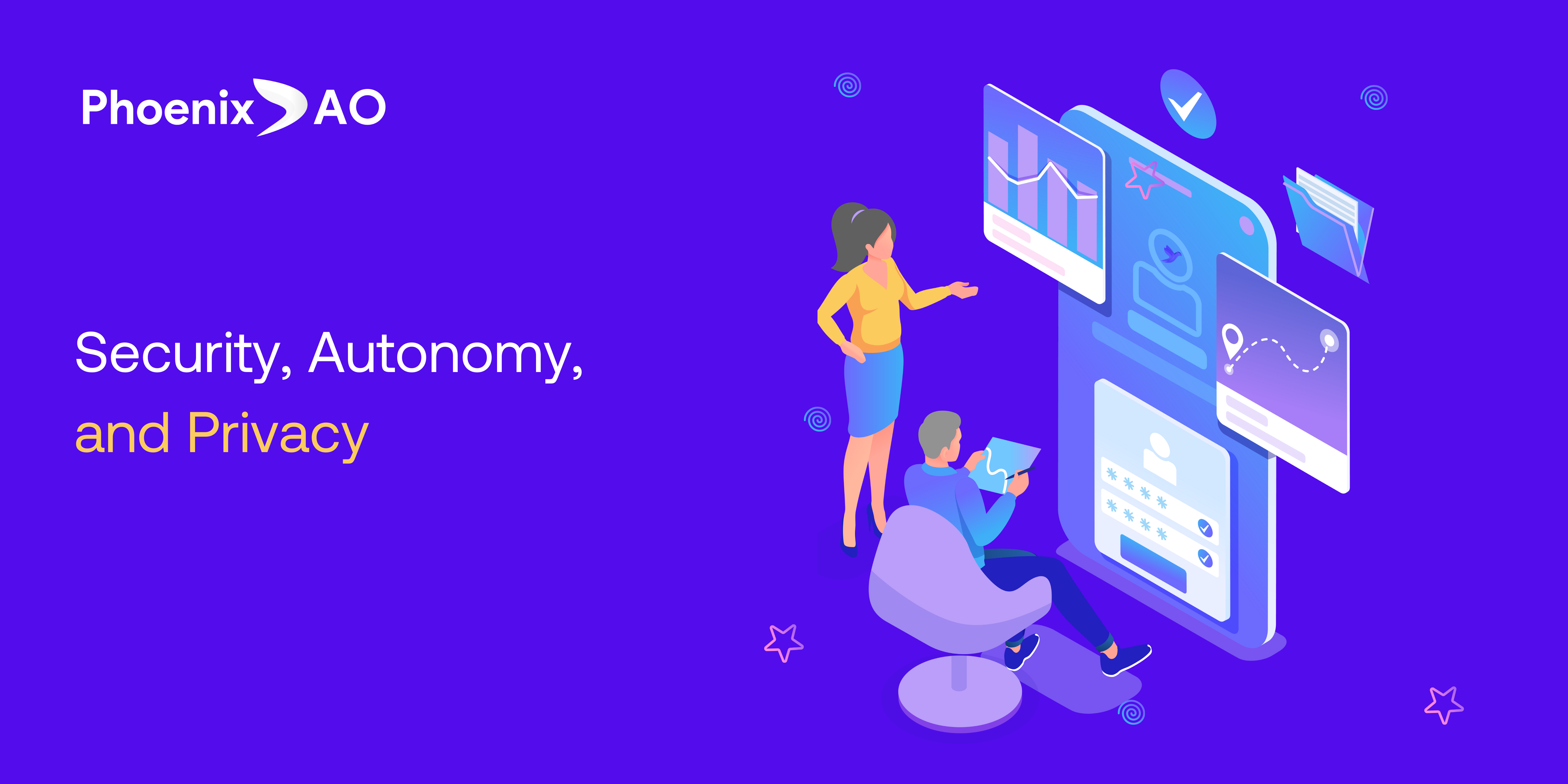 The recent progress in cryptocurrency and blockchain technology has opened up several new possibilities to optimize the way finance works. The majority of the population still prefer centralized financial service due to the ease-of-use. However, DAOs will help bring the same ease with better security to the DeFi world and promote crypto adoption. 
Ethereum has applied the principle of decentralization outside the financial world in the last few years and pivoted the industry to a new age of success. While cryptocurrencies aim to remove the middlemen, blockchain technology's smart contracts and tokenization models help bring the world closer. 
Traditional Organizations
In a traditional organization, every employee is given a contract that determines their relationship with the company. Employee's rights and obligations are regulated using these contracts, which fall under the underlying government. If the employee fails to meet their end of the bargain, the company can take legal action based on the contracts. 
These organizations are structured in a top-down manner with many layers of bureaucratic coordination which control the workplace. This top-down management module gives power to the entities sitting on top of the pyramid, thus harming the employee's rights.
The common problems faced by a traditional organization are:
Single party control that controls all the decisions.

Opaque and inconsistent decisions lead to scrutiny and scams. 

Parties at the top work over the shoulders of their employees, giving them an unfair advantage.  
For countless years, these organizations have created an environment where everyone is not treated fairly when it comes to decision making inclusion. DAO or decentralized autonomous organizations have the potential to provide better transparency and create a fair environment for every party involved. 
DAO's Security, Autonomy, and Privacy
A DAO is an organization that is governed under digital rules and distributes the control to token and shareholders equally without hierarchical management. These organizations tackle the age-old problem of governance which is generally referred to as the principal-agent dilemma. 
DAO involves a group of people interacting using a peer-to-peer network according to a self-enforced open-source protocol. What gives DAO an edge over traditional organizations is its additional security, better performance, low transaction costs, and a higher level of transparency. The most prominent advantages of a DAO are:
Security
A decentralized autonomous organization helps to improve the security of an organization by enhancing transparency in all transactions. As every individual in the organization is aware of the activities, they can make informed decisions and avoid any security issues.
Autonomous
As a DAO's control is distributed equally among all the shareholders, investors, and users, it promotes a fair environment. No single entity can decide for their sole benefit as it has to be approved by all holders.
Privacy
One of the USPs for blockchain technology and cryptocurrency is privacy. The smart contracts created through blockchains and DeFi apps are secure and private. All the transactions are done anonymously while ensuring transparency.  
PhoenixDAO propagating the use of blockchain
PhoenixDAO is an excellent example of how a DAO should work for Decentralization and Community as its ethos. The platform offers a digital identity-based suite of products and protocols to power the crypto ecosystem, focusing on DeFi and NFTs. 
PhoenixDAO currently offer three products:
PhoenixDAO

Staking dApp

Events dApp
PhoenixDAO is a live example of how a DAO platform must work. Every spending decision of the native PHNX token is voted by the DAO community, which is regularly posted on the budget running page. It is an autonomous platform that runs on the revenue generated by the dApps. 
To incentivize voting, PhoenixDAO offers PHNX tokens as a reward for participating in governance. Also, anyone can participate in governance because of its open framework. To get the voting rights and earn more rewards, users have to stake the PHNX token into contracts. 
PhoenixDAO has begun internal testing of its DAO to ensure complete security, autonomy, and privacy for its users. DAOs are the world's future as they tackle all the drawbacks faced by traditional organizations and create a fair opportunity for all.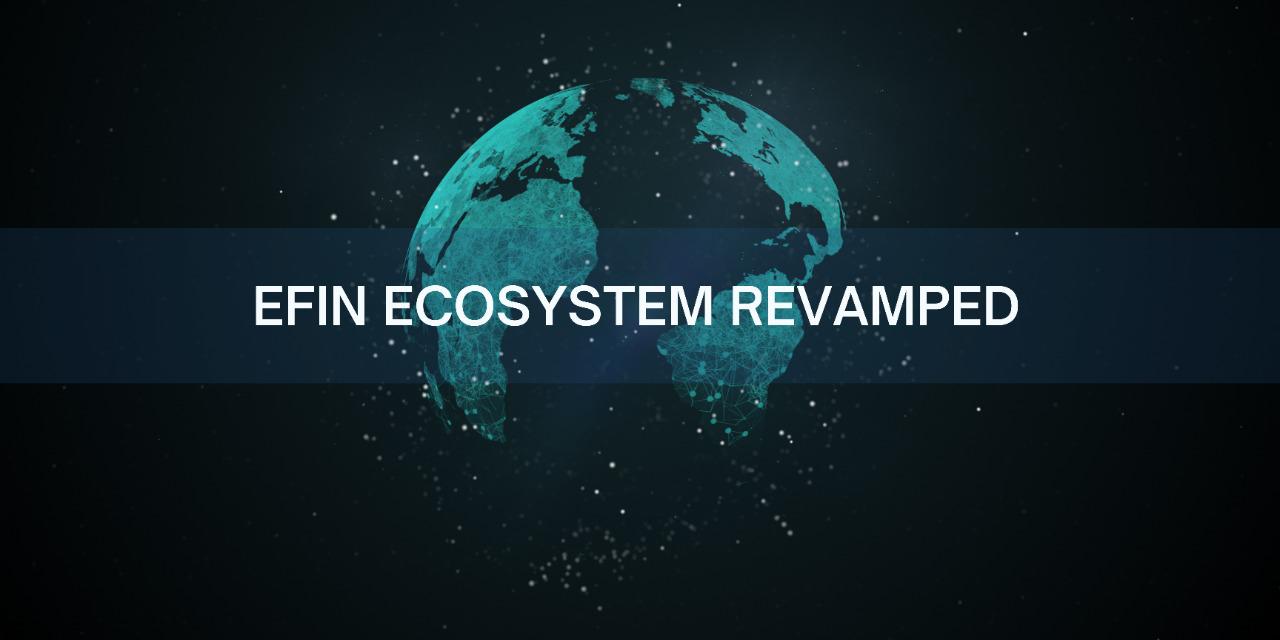 eFIN is a popular decentralized exchange that aims to address different challenges that the blockchain industry currently faces. Although the blockchain and DeFi world has made significant growth over time, its growth is still hindered by some pain points that slow crypto adoption. 
eFIN aims to tackle these challenges with its unique set of products specifically engineered to offer unparalleled services and functionalities. Challenges that the blockchain industry faces are:
Poor UX is one of the most significant reasons for the slow adoption of cryptocurrencies. Cryptocurrencies are relatively complicated to understand for a non-financial and non-technological background individual. Most users get overwhelmed when they come across a complex UI platform. 

While several DeFi platforms and exchanges help users grow their assets, there isn't an effective bridge to link these platforms. As a result, users have to segregate their assets resulting in a poor crypto asset portfolio. 

While dApps have made it possible for users to use their crypto assets for daily transactions, the lack of a sophisticated platform makes it non-viable for users to do so. 
eFIN Ecosystem Solutions
eFIN aims to solve these problems using its advanced product suite with some new additions on the way. The platform plans to launch a few new products in its ecosystem this month, giving eFIN a competitive edge over other platforms. 
First, let's take a brief look at the current solutions by eFIN. 
eFIN coin is built on a codebase that uses the latest technological advancements in security, privacy, and speed. The coin acts as the backbone for eFIN's decentralized asset trading platform. 
eFIN Wallet is a secure decentralized, peer-to-peer, and non-custodial wallet that ensures user's digital assets' safety by storing them on-chain. Only the users have access to the private key required to access the wallet. It is currently available for Windows and MAC OS and will soon be made available for other OS. 
eFINSWAP
eFINSWAP will simplify finding the current price of any asset by linking a wide range of world-leading exchanges using its simplified functions. It will help users save time and money by creating a real-time database for users to search multiple exchanges, pinpointing the best price, and trading the assets. 
This product will eliminate the need to visit different exchanges manually and provide a clean and simple one-stop solution. eFINSWAP uses inbuilt algorithms and a predefined list of exchanges (which will be updated along the way) to provide an easy trading solution. 
eFINSWAP portal will also list a 'Buy Crypto' portal that will allow users crypto assets directly from credit or debit card and store them to eFIN Wallet. 
eFIN Mobile App
eFIN plans to launch a mobile app for iOS and Android devices to bring all the functionalities of the ecosystem to user's phones. Using this app, users can trade, buy, sell and manage their crypto assets on the go by integrating the eFIN Mobile Wallet with the app. eFIN ecosystem aims to provide a single stop solution with an easy UI, and this app will take the company a step further in achieving that goal. 
eFIN DEX
eFIN DEX is a fork from UNISWAP deployed on BSC. The eFIN DEX will be plugged into the $4.6 Billion DeFi ecosystem in BSC with fast 5-second swaps. This DEX will open up new opportunities for the users as they would not have to look elsewhere for different assets. 
eFIN plans to build several modules on the new eFIN DEX, such as:
eFIN Bridge

BSC Wallet Support

Multi-Protocol Swaps

eFIN DEX DAO

eFIN ETH

eFIN Universal Bridge
All these products will add more value to the eFIN ecosystem and will promote crypto adoption on launch. All of the eFIN products are developed under the keen eye of DexTech AG that ensures their optimum productivity. Traders worldwide will benefit from these products immensely and will help make eFIN a strong competitor in the industry ruled by certain DEXs. 
Welcome to Binamon: A Gaming Universe of NFT Digital Monsters on BSC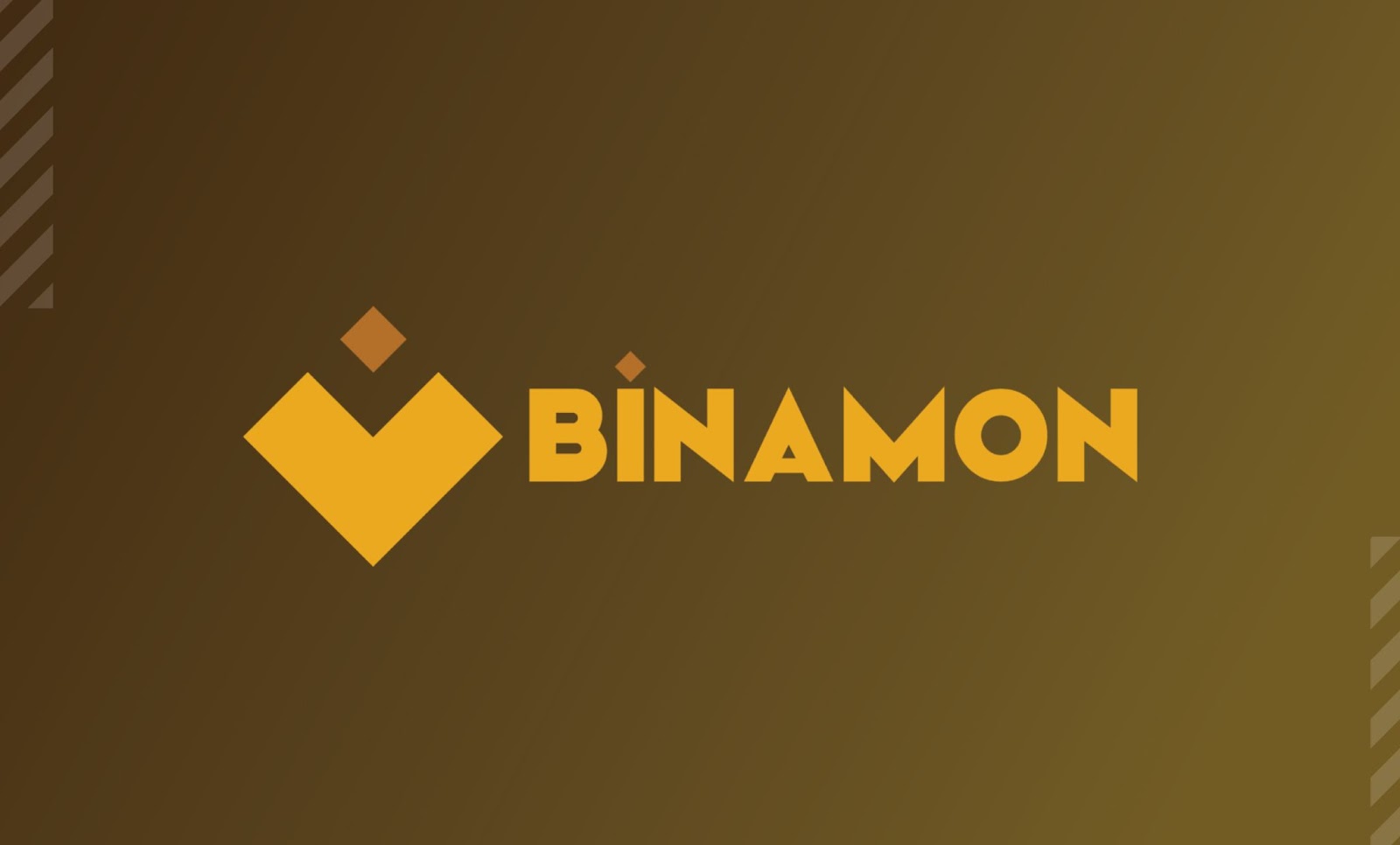 Binamon is an NFT and blockchain-backed gaming metaverse where users can enjoy collecting digital monsters and have fun in battle royales using them. Contrary to collectable card games' norm of leveraging the Ethereum blockchain, Binamons live on the Binance Smart Chain. 
The platform has several admirable gaming modes, ranging from collecting Binamons, Battle rounds and Multiplayer. Moreover, users can stake their NFT Binamons to earn mouth-watering returns. Gaming on blockchain technology with NFTs has never been more fun and easier than it is with Binamon.
The Binamon universe has its native token, the $BMON BEP-20 token. Minting $BMON generates the BEP 721 NFT Binamons that gamers can battle with via smart contracts dubbed Booster. 
A Metaverse of Digital Monsters
Living on the Binance Smart Chain, NFT Binamons are digital monsters that come in different characters, including Attack, Element, Class and Hompower. Each Binamon character harbours its power and resiliency within the game. Additionally, the characteristics determine both the intrinsic and market value of a digital monster.
Binamon the game uses Epic Games' AI graphics technology, Unreal Engine. A die-hard gamer that acknowledges the engine is quite familiar with titles like Fortnite, The Last of US Ⅱ, Call of Duty Black Ops Ⅲ, Street Fighter V and Final Fantasy Ⅶ(The Remake).
The Binamon mobile app will offer gamers a digital wallet to hold their $BMON tokens. The wallet facilitates a P2P marketplace for investors who prefer to trade their tokens across the metaverse. You can also use the mobile app to monitor the number of tokens you own, not leaving behind $BMON transactions.
Battle with NFT Binamons and Earn $BMON
As mentioned earlier, these NFTs are acquired via minting the $BMON token. The process brings forth 3 Binamons that are distinct in both powers and features. Probability calculations are the determinant factor to separate the features of the Binamons after the minting process is done.
You can wage your $BMON tokens to battle other users in a winner takes all battle mode. A dismal percentage of the tokens will be burned during matches while smart contracts oversee matches. If you are worried that you cannot punch above your weight class, do not panic; matches are set up with Binamons of the same class. 
Binamon Tokenomics
Since the platform works on the BSC, below is the breakdown of how its tokens are distributed;
Token Ticker- $BMON

Total $BMON supply- 300 Million

The initial number of $BMON in circulation- 150 Million

Initial Market Capitalization- 7500 BNB

Total Market Cap(Diluted)- 15000 BNB

Seed Round Participation totals- 1500 BNB

Presale Participation totals- 2500 BNB
The sales round dates and numbers are as follows;
During the seed round, the token's price stood at 0.0000283 BNB. It took place on June 12th at 18:00 UTC.

The presale round is set to go down on June 14th at 15:00 UTC, with the token's price valued at 0.00003846 BNB.
Binamon plans to use the funds reaped from the sales in the following manner,
20% on development

20% for marketing purposes

20% for expenses incurred during operations

40% on the liquidity pool
Token Allocation
Of the total supply of $BMON tokens
20% will fund the staking pool

17% is set aside for the seed round

10% will oversee the development of the Binamon ecosystem

11% will serve the liquidity pool

10% serves the marketing needs for Binamon

22% goes to the Private sale

5% will account for advisors 

Last but not least, the Binamon team takes up 5%
All the tokens utilized through the Booster Smart Contracts, 0.1% used in gaming battle modes and 10% of those collected in tournaments, will be burned. 90% of the tokens collected in tournaments are up for grabs for the winners. 
Additionally, the game will occasionally hold a lottery where gamers who participate can walk away with special upgrades for their Binamons. Some of the tokens taken up during the lotteries will be burned as well.
About Binamon.org
Based in Argentina, Binamon LTD is a gaming platform that uses blockchain technology leveraging the Binance Smart Chain. It focuses on digital monsters that become alive on the BSC as NFT.
The blockchain-gaming x NFT platform is giving away a grand prize of NFT Binamons worth $1M for the early worms on its project. To find out how to participate, visit Here.
For more info on acquiring physical Binamon NFT digital monsters and the platform's well-planned roadmap, click here.
Follow the Binamon community on Telegram at binamonchannel and Twitter at binamonok.
Congruent Labs, the Next-Generation of Cybersecurity, is Disrupting the Industry by Making Their Services Affordable

Australia, June 7, 2021: Congruent Labs, an Australian-based cybersecurity and identity management company, is working to disrupt the outdated cybersecurity industry by making their sought-after services accessible and affordable today.  
In an effort to revolutionize a critical service that helps millions of businesses in the face of breaches, hacks, and information theft, Congruent Labs is leveraging the decentralized application technology on blockchains to make affordability a reality.
"We're building the future of cybersecurity, identity, and privacy, all bundled into one," said Timothy Quinn, Co-Founder and Managing Director of Congruent Labs. "Back in 2017, our team was tired of seeing the high costs and complexities in the cybersecurity industry, which made it almost impossible for any person or business to easily secure themselves. We wanted to make online security affordable and accessible – so we did."
Two months ago, Congruent Labs launched Signata ($SATA), a cryptocurrency project designed to wrestle back control of personal online information that has been seized by big tech companies. By developing the Identity Guard & Anonymity Framework (IdGAF) in conjunction with the release of the token, Congruent Labs is behind a decentralized, jurisdiction-free, and privacy-preserving solution to online identities.
"This cutting-edge technology in the world of security will ensure we can provide a zero-trust payment, authentication, and authorization so online platforms can reduce the cost of compliance and payments management," said Quinn. "These systems will operate using common standards through a series of smart contracts and public off-chain systems."
Congruent Labs recently announced they will integrate Signata with Chainlink Oracles to power its on-chain identity management system. The integration will build the necessary linkage between blockchain identity management systems and the off-chain identification of risk for real-world use cases.
Congruent Labs is also working on additional projects with the SATA Token, including Signata Crypto, and Signata MFA. They plan to continuously release additional tools, tokens, and services that will change the cyber security industry forever.
For more information, visit: Congruentlabs.
For more information regarding the Chainlink Oracles Integration, visit: Here.
For more information regarding the SATA Token, visit: sata.technology.
Media Contacts – 
Contact: Timothy Quinn
Congruent Labs
+61422198000