Bitcoin Gold features, mining, rate and prospects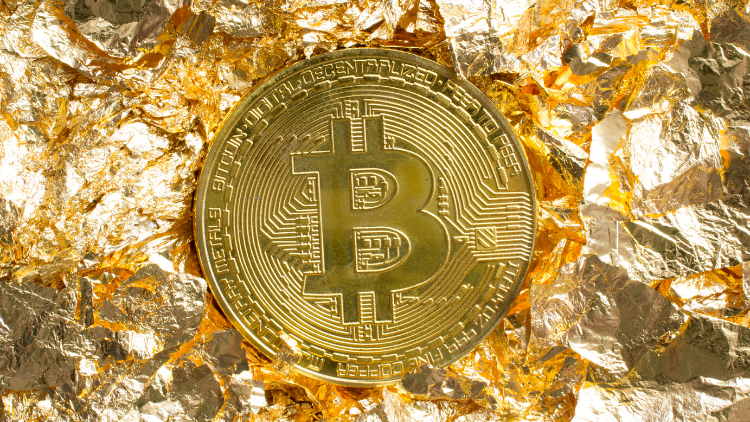 Bitcoin Gold is a cryptocurrency based on the original Bitcoin blockchain. As the name suggests, this is a fork of the very first digital coin. It is a soft fork – that is, to create and run the crypt, the open source Bitcoin code was copied with some changes.
The new cryptocurrency project was officially launched on October 25, 2017. On this day, the developers of Bitcoin Gold BTG copied the Bitcoin blockchain and subsequent blocks began to be generated in their own network. What is the meaning of this fork, and what are the prospects for gold Bitcoin in 2021?
Bitcoin Gold features
The emergence of Bitcoin Gold was preceded by another fork – Bitcoin Cash. Apparently, the cryptocurrency developers decided to play on a well-known name, because many cryptocurrencies that appeared long before the new Bitcoins are also forks of the original network, but at the same time have more unique names.
The person representing the Bitcoin Gold cryptocurrency development team is Jack Liao from China. Like many of his compatriots, he became famous more in the field of mining than in creating revolutionary crypto opportunities.
Perhaps that is why affordable mining has become the main feature of BTG. After all, it's not a secret for anyone that the current Bitcoin mining is the lot of powerful industrial ASIC farms, while the usual video cards (GPUs) have become completely ineffective.
hus, the "noble" goal of Jack Liao and his team is a popular Bitcoin with decentralized mining, available for mining to an average cryptocurrency user. To implement this feature of confirmation of work, the Equihash hashing algorithm is used. It is optimized specifically for GPU mining and is not compatible with ASIC processors.
At the very beginning, the developers announced the launch date for the mining network – November 1, 2017. However, the system was not brought to mind, so the network worked for some time only in test mode. The long-awaited launch of BTG mining took place on the night of November 12-13, 2017.
Bitcoin Gold mining
The complexity of Bitcoin gold allows you to mine coins using Nvidia and AMD video cards, but it is preferable to do this using the first option. The following Nvidia video card models are optimal for BTG mining:
GTX 1060 (from $200);
GTX 1070 (from $400);
GTX 1080 (from $650).
Or more advanced video card models. It is highly desirable to have a powerful PC in terms of basic parameters and high-speed Internet. Before mining BTG, you also need to find a cold place to install the farm in order to reduce the thermal load on the video card cooled by the standard fans. After all, effective BTG mining requires almost uninterrupted operation of the farm.
To receive a reward, you need to create a Bitcoin Gold wallet – the corresponding address can be obtained on the bitcoin exchange Cryptex without verification or in a multicurrency wallet. The official website of Bitcoin Gold provides a list of pools for mining. There are two types of Bitcoin Gold pools:
with personal reward;
with shared reward.
A personal reward goes to the one whose farm was the first to solve the problem. The owner of this farm ultimately receives the mined coins from the current complexity in full. Such pools are worth choosing if the farm has high capacity to compete successfully. The more powerful the farm, the higher the chance that it will be the one who will solve the calculations.
The shared reward goes to all participants in the pool, in proportion to the capacity of their farms. This option is best suited for small budget home farms, since regardless of who from the pool solved the calculations, the reward will be shared among the participants.
After selecting the pool and downloading the software, copy the Bitcoin Gold wallet address to the appropriate section. The pools also have settings that allow you to set the minimum amount of reward accrued by the pool. When setting this parameter, you should consider the technical capabilities of your farm.
To start mining, you need to download a miner with Equihash technology support. The software is able to determine the parameters of the video card itself and set the appropriate settings for mining. In the created bat-file, write the server address, port, username, etc. Mining can be started and monitored in the miner's software window.
Bitcoin Gold rate and prospects in 2021
BTG trading started in October 2017 on cryptocurrency exchanges at about $100 per coin. The maximum was achieved on November 11 of 2017, before the official launch of crypto mining. Then the cost of one coin reached 422 dollars.
With the increased flow of Bitcoin gold transactions in just a few days, the BTG rate dropped by more than 2 times, and at the beginning of 2018 it turned out to be in a range that is relevant to this day. In 2020, the cost of one BTG coin ranged from $5 to $15.
If you look at the Bitcoin Gold rate chart, you can trace the typical exchange dynamics of a cryptocurrency with volatility in the middle range. Nowadays, BTG is interesting for miners with video cards, who do not consider long positions in this cryptocurrency and in fact immediately sell the mined coins.
The other side of BTG is speculative market interest. In short-term transactions, Bitcoin Gold is actively used, and pumping and dumping schemes are quite clearly traced. There are no special prerequisites for a significant growth in this in 2021, as well as factors for its collapse, but the future growth may be followed by the original Bitcoin growth that we see in the past few weeks. The development team led by Jack Liao is actively supporting their project, but their reputation in the crypto world is not entirely perfect.
The daily volume of transactions with gold bitcoin exceeds $8.5 million. This is almost a 5.5 thousand times less than the original Bitcoin. Like the original Bitcoin, Bitcoin Gold has a limited supply of 21 million coins. Given the complexity of Bitcoin Gold mining, there are still several years before the last coin is mined, so interest from GPU miners in 2021 will not disappear, unless, of course, more profitable competitors in terms of mining on video cards appear.
CUMSTAR Token, an 18+ DeFi Token Powered by Blockchain Technology

Cumstar Token is a top trending crypto token that was recently added to CoinMarketCap, and today we'll take a look inside this Adult Cryptocurrency Project that claims to change the Adult Entertainment Industry.
Today, we'll look at one of the top adult altcoins introduced to CoinMarketCap, and are generating the most significant attention from investors. 
Cumstar has recently become the center of attention in the cryptocurrency industry by having one of the most substantial market capitalizations.
Cumstar Token by Hush Network

The CumStar Token is a project exclusively with adult content, and a sharing platform powered by Blockchain technology and allows token users to purchase adult content on Hush Network platforms on an ongoing basis. 
The Cumstar token is the only currency used to purchase content and services on all the platforms, with anonymity and privacy at its heart. It is a decentralized deflationary token designed with complete anonymity in mind for its users. 
Which are the Cumstar platforms?
Hush Network was built to be the ideal adult industry solution and is fully powered by CumStar token, using blockchain technology. When users transact on the various platforms, they have a quick, low-cost, and utterly anonymous experience.
Cumstar's streaming platform, Hush Live, like Only Fans, will enable producers to stream a wide range of material, provide an income stream based on blockchain technology, and accept donations from viewers using the platform. It has been prepared for launch and will be available shortly. 
HushNFT.com Marketplace will give a venue for people looking to sell their creative works. After that, the NFTs will be available for purchase, and buyers will have the option of acquiring and displaying their NFTs through an open account or keeping their collections private.
HushSwap is another blockchain-powered solution that attempts to remove many of the adult entertainment industry's fundamental difficulties. In addition to 100% tips flowing to CUMSTAR content providers, most issues are managed by eliminating chargebacks and ensuring user privacy and anonymity using blockchain technology. This platform has a slew of features that highlight CUMSTAR technology. Interactive games for their users are among these features.
Payment Gateway is the $CumStar payment processor that not only provides top-tier adult platforms but also introduces revolutionary technology and is currently available. The web3-powered smart contract can link to ANY Adult website and include $CumStar in minutes. It suggests that the token may be used to purchase ANY items or services on ANY non-crypto website… That is the power of $CumStar!
Cumstar holders are responsible for their wallets, seed phrases, and other personal information, which relieves the Project of much, if any, blame because none of this information is shared with anybody until deliberately submitted, as usual in the cryptocurrency world.
CumStar Token Tokenomics
The native token of the HushNetwork which is built on the Binance Smart Chain network, is $CUMSTAR. Users can connect with our platform, make purchases on the NFT marketplace, and give to their favorite content producers thanks to the CUMSTAR tokenomic system's architecture. All of this was done anonymously, with the blockchain as a safeguard.
The Cumstar smart contract includes an 11 percent total transaction tax, which is divided down as follows:
3% in marketing (in BNB)
3% to the liquidity pool
2% to reflection
2% to burn
1% to tipping wallet
CUMSTAR Roadmap until Q4 2021



Should I get CUMSTAR right now?
CumStar is now selling for $0.00000002675. With many contract audits, including the acclaimed Certik Audit, it shows potential as a BSC token. 
Its security, according to its inventors, is among the best in the adult cryptocurrency sector. Before making a financial commitment, it's wise to wait and observe how things progress.
CUMSTAR price forecast:
CumStar's price might reach a high of $0.00000006 in 2023, according to Priceprediction.net. Its price is predicted to reach a maximum of $0.00000009 in 2024.
The Cumstar token has increased by more than 150 percent in the previous 24 hours, with CUMSTAR's trading volume reaching 1 544 072 USD.
CoinMarketCap of CUMSTAR

The current Coin Market Cap ranking is #999, with a live Market Cap of USD 15,794,739 
It has a circulating supply of 590,413.77B CUMSTAR coins and a Max. supply of 1,000,000,000,000,000 CUMSTAR Tokens.
Where to to buy CUMSTAR
CUMSTAR has yet to be listed on major markets because it is such a new asset. However, you may still buy CUMSTAR on a DEX (decentralized exchange), though it will take a few more steps.
Follow these steps to purchase CUMSTAR right now:
Buy Binance Coin on a licensed exchange or broker, such as Binance
Binance is one of the world's premier multi-asset trading platforms, as well as an exchange and wallet all in one, with some of the industry's lowest costs.
It's also user-friendly for beginners, and it offers more payment options than any other service.
To buy in Binance, you need to:
– Create an account HERE
– Buy BNB directly with VISA
– Transfer your BNB to a Trust Wallet (BEP 20) or Metamask, or others. Do not forget that you first need to create and have your wallet address for effect.
– Swap in any DEX (Sushi Platform, PancakeSwap, Etc.) your BNB to CUMSTAR
You'll be able to exchange for hundreds of currencies, including CUMSTAR, now that you're linked.
Exchange your BNB directly from HushSwap to CUMSTAR

CUMSTAR Ambassadors

Cumstar is proud to have such talented ambassadors promoting and interacting within the Adult Network.
Some of these Ambassadors, a.k.a. content creators partnered with Cumstars, are:
Kukki Doll
Kali Roses
Indianara
Kim Swallows
Sabrina Night
And many others
Cumstar Partnerships
Cumstars is thriving for new partnerships. One example is it's latest one, the Income Island, a Metaverse Mining Game, which will enable to use of $CUMSTARS within the game.
Finally, Cumstar has made an enormous step ahead in capturing the $803 million adult content market to assist adult content creators/performers in anonymously buying and selling their material. 
Cumstar has also overcome many difficulties that content developers and performers in the adult entertainment business confront.
The Project has established market and payment solutions that directly benefit adult content consumers, and providers as the need for tailored adult content grows and attracts more people.
Social Links for CUMSTAR:
HushNetwork: https://hushnetwork.com/
HushLive: https://hushlive.com/
HushNFT: https://hushnft.com/
Countdown to Bitcoin Taproot upgrade: Will the node need to be updated?

The Bitcoin Taproot upgrade is in the countdown, and, as expected, it could be activated on November 13. The nodes represent the users on Bitcoin Network and protocol.
*Update: We have created a new article with information about the Taproot implementation, which you can see here: "The Bitcoin Taproot update is now live and it will bring significant changes "
It just takes roughly 800 blocks so Taproot can be added to the chain, which must happen in fewer than six days for Taproot to be active in Bitcoin.
The most crucial Bitcoin network and software upgrade of the previous five years is arriving in a relatively short time. Yet, the fraction of participating nodes still hasn't been updated to accept it.
According to the website given by the developer Luke Dash Jr. concerning the node count, in which only 50 percent of them already support the new version, The client Bitcoin Core 0.22 is the first to offer support to Taproot. Currently.

The dangers of a fork and split of the Bitcoin network are unlikely because of the Bitcoin Taproot Upgrade
According to Taproot, the activation date, which might be between November 13 and November 14 according to Taproot.watch, disturbs several developers and other members of the Bitcoin community. 
The main reason is whether the difference between the nodes that activate Taproot and no could cause or encourage a happening division chain ( chain split ). The quick answer is "No," albeit there are a few flats.
As bitcoiner Nicolas Bourbonni explained that for a chain split to occur, the nodes must amass enough processing power to construct a blockchain that is longer than the existing one. The miners' evidence of labor accomplishes this.
Given their support for Taproot earlier this year, Bourbonni does not believe miners would wish to run alternative software and reject blocks that contain Taproot-type transactions.
On the other hand, Taproot is incorporated in Bitcoin as a soft fork, implying that this upgrade is compatible with prior versions of the Bitcoin software and the blockchain's history.
Therefore, an outdated node does not have the power to reject a version of the chain that includes blocks with transactions of the Taproot format, without this leaving it outside the Bitcoin consensus.
Bourbonni noted that nodes that are not updated would not receive transactions from Taproot, such as those that a user could send from their wallet. 
Still, these nodes can accept and relay the blocks that include these transactions and are added to the chain by the miners.
For his part, Luke Dash Jr. explained that chain divisions should not be confused with a strong fork since this is the particular version of different software and is incompatible with the predominant version in the most significant number of nodes.
An old node is a forced fork concerning each soft fork [the other nodes].
So if we have a lot of old nodes, the rules are not applied consistently, and pressure is created from the [Bitcoin] economic sector to support a hard fork [different version of the software] to remove Taproot, said Luke Dash Jr., a Bitcoin developer.
Dash also noted that the emergence and acceptance of an alternative software or hard fork are unlikely. Still, if a Bitcoin economic sector decides not to upgrade to Taproot, it could incentivize the creation of two different chains ( chain split ).
CryptoDeFinance recently reported that some nodes have been having problems with Taproot transactions in tests carried out by developers.
Therefore, Bitcoin users have been suggested to take certain precautions regarding this upcoming update.
Learn a bit more about the Taproot Upgrade
Rover Finance Raises $350K in Less Than 5 Minutes on PlutoPad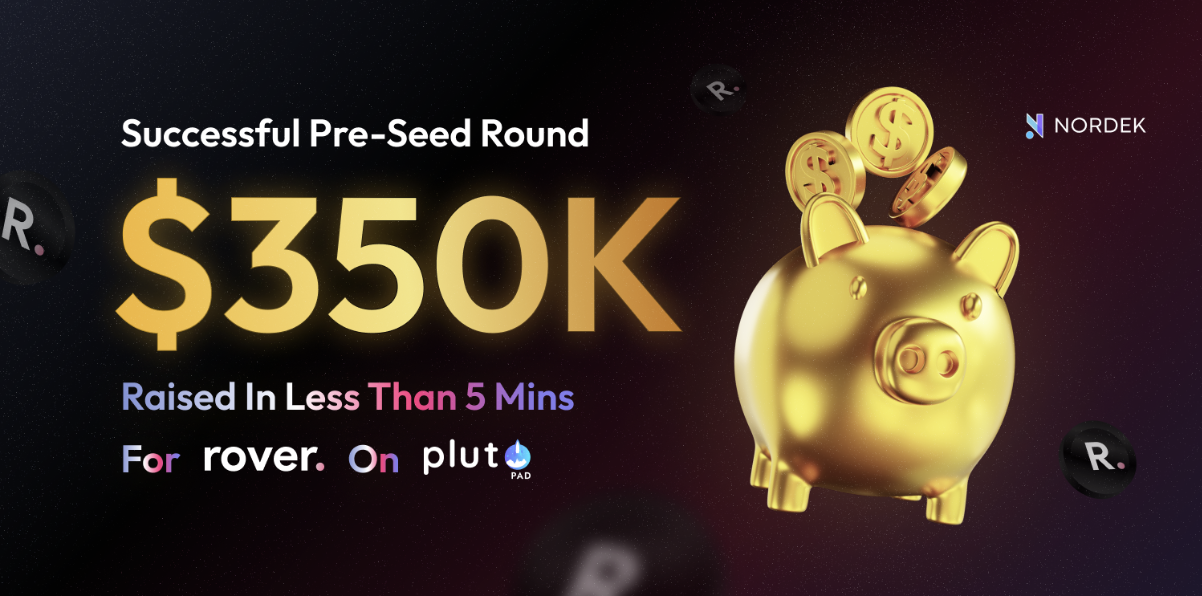 Rover Finance, a revolutionary payment management protocol, designed to cater to the unique needs of crypto native businesses, raises $350K in less than 5 minutes for its pre-seed round on the 1st of September. The pre-seed for the project was conducted on PlutoPad, the seamless and user-friendly launchpad built on the NORDEK blockchain. PlutoPad offers fast, efficient, and active support to launch web3 projects.
Rover Finance provides a vast array of services including automating payroll processing to streamlining invoicing, bookkeeping, and accounting. The platform empowers web3 businesses with financial operations. For example, corporate employees can withdraw in part fiat, part crypto / full crypto / full fiat, or any other configuration of crypto and fiat that they wish, which eliminates the complex tracking using Excel sheets and negotiations to convince employees to accept full crypto.
The web3 payments solution doesn't just have these innovative solutions to offer but also has a highly user-friendly interface aimed at making financial management easy. Security is the primary consideration in all things finance – and Rover ensures the utmost standards of security. 100% KYC compliant, Rover Finance is multi-chain, and global, with access in over 140 countries.
PlutoPad chose Rover Finance to be their debut project and support them in the journey from development to deployment to delivery. Here is what the launchpad's project had to say.
"PlutoPad – the first ever launchpad built on the NORDEK blockchain, has been instrumental in helping us realize our vision of redefining financial management for crypto-native businesses. Their expertise, support, and commitment have been invaluable on this journey", said Rover Fiance's team.
About PlutoPad
With marketing pushes, a robust funding ecosystem, integrations and collaborations, user acquisition outreach strategies, exclusive access to expert advisory, active support in developing a comprehensive infrastructure for token sales, informed research reports, and legal compliance assistance – PlutoPad assists chosen innovative projects, from development to deployment to delivery and serves as a platform for introducing trailblazing projects to the world.
PlutoPad and Rover Finance are powered by NORDEK, a revolutionary platform that provides a developer-and-consumer-friendly blockchain environment. With its pioneering ecosystem, focus on innovative solutions, and rapid growth – Rover Finance could not have chosen a better blockchain to build on. The whopping success of the pre-seed round is a testament to the power of the thriving community that drives the NORDEK ecosystem.
With the $350K that Rover Finance has raised, they aim to expand resources and invest in speedy success. This milestone is a result of the trust and support of the crypto community and early investors.
Rover Finance is Raising For its Seed Round
Rover Finance's seed round is scheduled for 10 September. For the seed round Rover is targeting a $650,000 raise where investing currency would be USDT. A total of 10 Million $ROVE tokens will be allocated for the seed round. The minimum investment amount is $5,000. Invest in a project that has potential here: https://plutopad.com/projects/1694261933955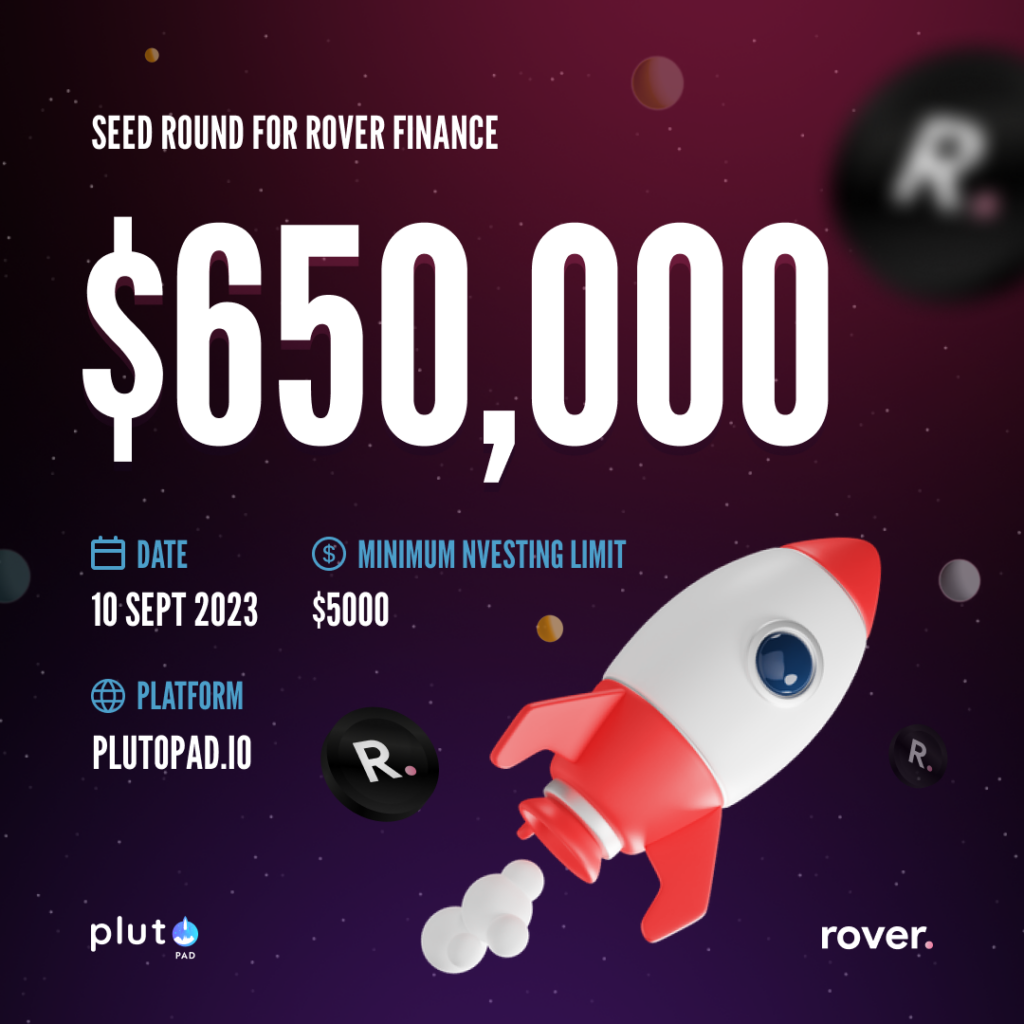 Rover Finance: https://www.rover.finance/
PlutoPad: https://plutopad.com/
NORDEK: https://www.nordek.io