CVNT: 2021 New Trend in Blockchain Industry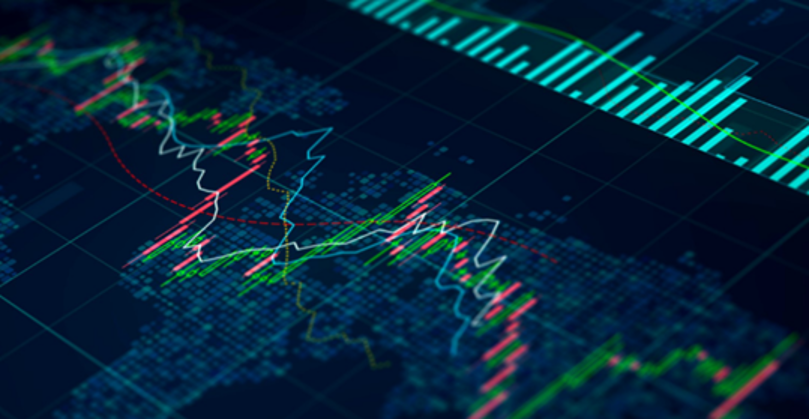 In the blockchain industry, we must see the future before others.
BTC has risen to the highest point in history, and now it is not suitable for us to take a heavy position.
From the perspective of investment, investment based on fundamentals is the kingcraft investment, which is the psychological cornerstone for people to face short-term fluctuations and remain firm, so that the explosive power of BTC, ETH, LTC, dot, uni, etc. in the bull market will not be ignored. The impact of fundamentals on the secondary market price can only be exerted in the bull market stage.
So what are we going to invest next to create more profits for us?
The answer is to refer to what organizations are laying out.
Recently, with the head application RR dVod coming online soon, and the airdrop transformation of the original Internet project, YYeTs has accumulated "capital" in 16 years, including 20 million active users and data pools, tens of thousands of part-time translators from all over the world, and nearly 100000 translation lovers.
The overall development progress of CVNT conscious value network is relatively optimistic, and the future has become more and more clear. Many institutional investors around them regard CVNT as a rare opportunity and focus on the layout.
Blockchain project is the competition of capital in the final analysis. For ordinary people, opportunities will only appear in the earliest stage, only when a large amount of funds do not enter the market in batches. The CVNT storage mining and RR dVod content distribution mining, which will be started soon, are likely to give birth to a number of new rich people in the coin circle.
Opportunities are fleeting. Considering that CVNT is also an old public chain project, I will not elaborate on the background of the project and the whole storage public chain track in the following contents. I will deconstruct the currency price rise and appreciation logic most concerned by everyone from three perspectives: the fundamentals of the project, the head application RR dVod and the value capture of CVNT token.
CVNT: 2021 New Trend in Blockchain Industry
CVNT conscious value network (hereinafter referred to as CVNT) is committed to solving the problems of low performance, poor security, high development difficulty and excessive dependence on service charges of existing blockchain applications, and realizing the performance expansion and decentralized storage of distributed applications. The newly upgraded "VRF consensus main chain + PoST+ double chain structure" runs perfectly in the main network released by CVNT in the middle of last year, establishing a high scalability, high performance and stable underlying storage architecture. Based on the new consensus algorithm, the block speed, success rate, delay, server cost and scalability cost of CVNT's main network greatly surpass those of the same kind of public chain. In addition, there are many innovations in the way of technology development, which jointly support the positioning of "distributed database cloud + BaaS platform" and the realization of related functions.
Compared with Filecoin, which also uses the consensus of PoST, CVNT main network goes online earlier. At present, the block height is nearly 50 million, TPS / CTPs is more than 50000, and 100 super nodes are supported. On the basis of inheriting the existing mature scheme, all the advantages of PoST are realized by superposition, and the current technical dilemma of Filecoin is broken down one by one. Compared with the long project cycle and huge goal setting of Filecoin, CVNT pays more attention to the large-scale implementation of commercial level decentralized applications, supports the current Internet projects migration and traditional entity enterprise asset digitization, including the integration of baas technology into its own business.
RR dVod is a decentralized and innovative video network system deployed on the CVNT value conscious network, which carries 20 million users of YYeTs to deploy on the chain. The product system covers three functional modules: video content player / distribution / search, high-quality content investment and equity, and distributed DSN.
Because of the extraordinary competitiveness of RR dVod, many people think that CVNT is likely to become a big Mac project in 2021. In addition, from the recent situation, the most difficult part in the development of CVNT is close to completion. In the Q1-Q2 roadmap released in January, we can see the four major update plans of CVNT. Each of these updates points to the huge market of billions of dollars, reflecting the high thinking of the project core team on the implementation and evolution of blockchain technology in the past two years. These include:
(1) Evolving the pest consensus
Build general level decentralized (distributed) storage infrastructure
The essence of blockchain is distributed and decentralized. One of the bottlenecks in the development of blockchain is the distributed storage capacity. Especially for most basic public chains, how to store a large amount of data in their main chain is an urgent problem. The future distributed application (DAPP) wants to become a super application widely used by the public, it must also solve the storage problem. Therefore, the distributed storage of CVNT is likely to become the infrastructure of the future blockchain industry, which brings us huge imagination.
(2) Redefine the operation mode of erc20
IPFS and Filecoin adopt the post storage capacity consensus algorithm to realize the main storage chain, but it is almost impossible to achieve good integration in terms of smart contract and virtual machine. CVNT introduces a multi language supported smart contract virtual machine to realize a function similar to "bridging", that is, CVNT is allowed to run smart contracts of other blockchain projects, and other blockchains are also allowed to run smart contracts of CVNT.
(3) The next generation of smarter smart contracts
CVNT's smart contract is an extremely secure and stable next generation smart contract, which extends and supports new business application level functions such as NFT's registered assets, and fully supports decentralized applications to protect privacy. This will enable CVNT network to support the requirements of many enterprise level blockchain applications, which is an extremely broad blue ocean market.
(4) Improve the scalability of the underlying public chain and avoid hard bifurcation
CVNT VRF consensus main chain relies on the random algorithm with little computation and almost no delay. In terms of scalability, the algorithm can make a great breakthrough. At the same time, only one block with the highest priority is notarized every time, which means that the blockchain will hardly bifurcate. Based on this, if new technology appears in the future, it can be easily added to the CVNT system, which is conducive to the upgrade and iteration of the system.
To enjoy the sweet asset growth brought by high-quality digital assets now is the result of "fundamental investment is kingly investment" and taking investment actions accordingly when there is panic in bear market.
Therefore, from the framework of CVNT and the current operation of the main network, we can see the determination and courage of the team to open up the era of public chain 3.0. Every step is steady, willing to invest resources for the technical vision, and the promised technical milestone never jumps. It is a real basic strong project.
20 million users have joined CVNT. The future is beckoning to you. What are you waiting for?
Bitcoin Exchange Mybitstore recognizes the opportunity crypto offers Africa

Bitcoin Exchange Mybitstore Mybitstore, is one company that recognizes cryptocurrency's opportunity for Africa as a trading and exchange medium and offers P2P as well as buying and selling cryptos in Ghana, Nigeria, Kenya, Uganda, South Africa, and Tanzania.
Cryptocurrency has been making global waves as a decentralized, digital asset operating on a peer-to-peer network. This technology has the potential to revolutionize the financial sector by offering a more secure, transparent, and accessible alternative to traditional finance.
The company sees the potential and the opportunity for cryptocurrency to bring financial services to the many underserved populations in Africa, increasing financial inclusion and bridging the gap between the unbanked and the financial world.
Bitcoin in Africa with Bitcoin Exchange Mybitstore
In many African countries, traditional banking services are either inaccessible or too expensive for the majority of the population. This leaves a large portion of the population without access to financial services, making it difficult for them to participate in the formal economy. Cryptocurrency offers a solution to this problem by providing a decentralized, digital alternative that is accessible to anyone with a smartphone and an internet connection.
By offering a platform for buying, selling, and storing cryptocurrency, Mybitstore is helping to make it easier for people in Africa to participate in the cryptocurrency market. This, in turn, opens up new financial opportunities for these individuals and helps to promote financial inclusion in Africa.
Another key benefit of cryptocurrency is its security. Transactions are recorded on a public ledger, making it nearly impossible for fraud or counterfeiting to occur. This level of security is especially important in countries with weak financial systems and high levels of corruption.
Despite its potential, cryptocurrency is still in its early stages of development and adoption in Africa. However, with the crypto start-ups sprouting across borders would help to drive this change by providing a platform for individuals to easily participate in the cryptocurrency market. As more people in Africa become aware of the benefits of cryptocurrency, it is likely that the adoption of this technology will continue to grow.
Mybitstore as an exchange platform recognizes the significant opportunity that cryptocurrency offers to Africa. The platform offer crypto trades in buying, storing and selling and also make it possible to connect your local bank accounts and mobile wallers. As the adoption of cryptocurrency continues to grow in Africa, it will be interesting to see how it will continue to shape the future of finance on the continent.
LedgerFi's ($LFT) Token Pre-sale: More than 8% sold out in less than 30 min on XDC Sale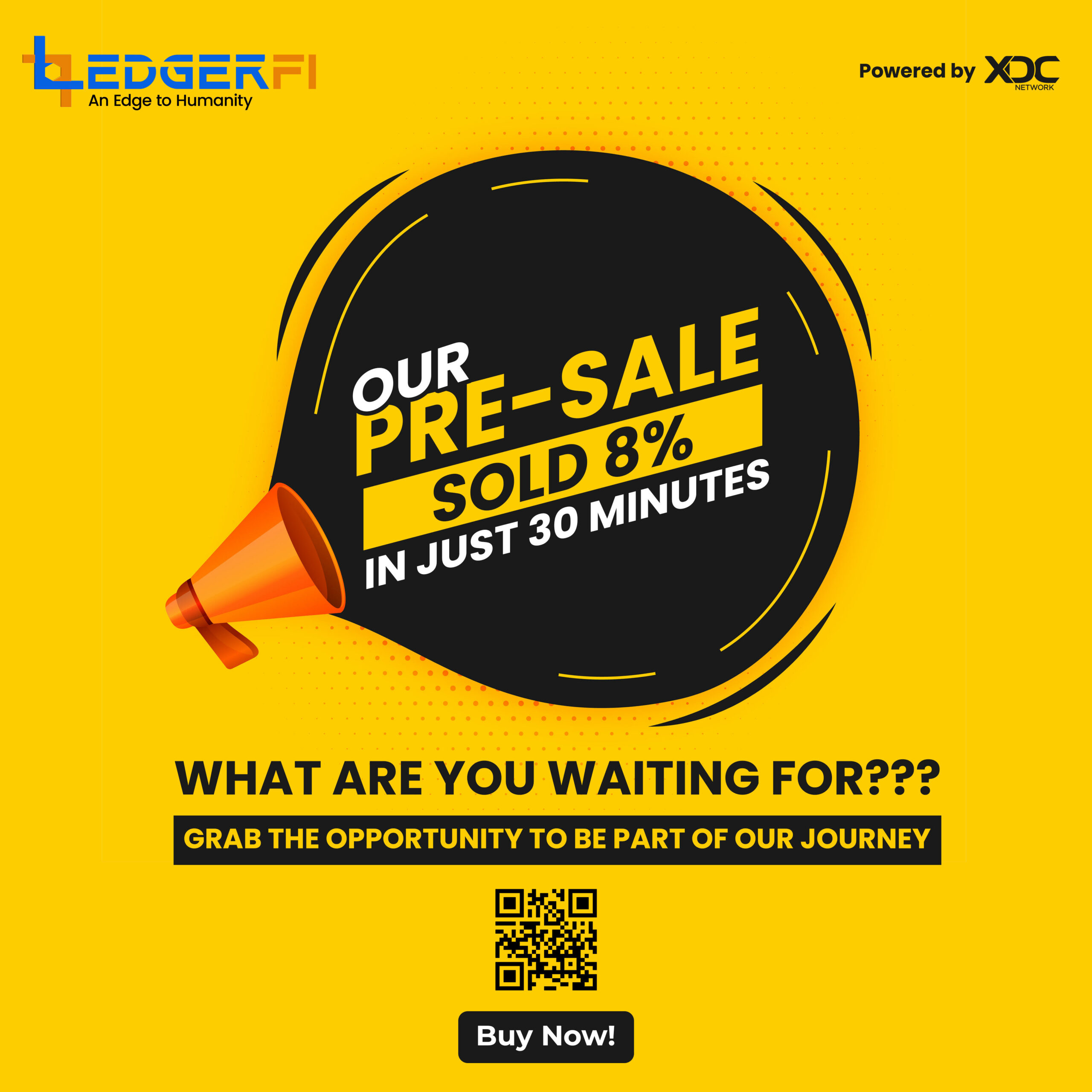 LedgerFi, a leading decentralized web 3.0 secure communication platform built on the XDC Network, is excited to announce that their token sale will commence on March 14th, 2021 on XDC Sale. The token sale will offer investors the opportunity to purchase the native $LFT tokens of LedgerFi and join an innovative ecosystem of Decentralized Communication Service integrated with Decentralized Finance for enabling the seamless exchange of digital assets through a unified platform.
LedgerFi has envisioned to become the world's first Decentralized Digital Asset Exchange (DDAX) platform through which users can transfer all types of digital assets with a military grade security, cryptographic encryption, privacy and prevention from cyber attacks using the power of Blockchain technology.
LedgerFi is a one-stop-shop for DeFi users that provides access to various communication protocols and services in the industry such as Ledger Mail which is already live in the market and it has 750K users exchanging 2M+ emails,and upcoming products like
Ledger Chat: The Decentralized Instant Messaging Solution enabling users to instantly chat with peers without worrying about centralized governance. LedgerChat allows users to seamlessly communicate with each other without compromising their Digital Identity & Data Sovereignty. It's in beta at the moment.
Ledger Live: The Decentralized Audio & Video Call Platform allows individuals & businesses to connect with each other in real-time. The centralized access point utilized in conventional VoIP solutions is eliminated with blockchain based communication technologies. Eliminating the hassle of handling centralized, cumbersome & hackable legacy platforms with the high-performing next-gen solution. Instead, a blockchain based communication system sends the signal from the calling party to a receiving number, which is then replaced by a dispersed network shared by all network users.
Ledger Pay: The Decentralized Cross-Border Remittance platform providing human-readable, interoperable & lightning-fast payment transfer capabilities for financial inclusion of the unbanked individuals.
Ledger Mint: Metaverse Interconnected NFT Transfer Hyper-personalized social connectivity for transferring, exchanging & showcasing NFTs and other digital assets through an interactive & interconnected platform.
Token Sale Details
Presale Address: 0x7db6AaF98bDFE47f197a3b1bbC3Cfe6CB0f302c4
Token Address: 0x65d358C56Ff2E64C007060D5D4dF308986734f5C
Total Supply: 400,000,000 LFT
Soft Cap: 7,500,000 XDC
Hard Cap:15,000,000.0 XDC
IDO Rate: 1.5 LFT per XDC
Listing Rate: 1.0 LFT per XDC
Liquidity %: 51
Min Contribution: 4,000 XDC
Max Contribution: 400,000 XDC
IDO Start Time: 14 Mar 2023, 19:30
IDO End Time: 05 Apr 2023
Liquidity Unlock Date: 05 May 2023
About LedgerFi
LedgerFi provides a web 3.0 communication service built on blockchain technology for secure communication through email, chat & payment applications. LedgerFi provides blockchain based Decentralised communication service & Decentralised Digital Assets Exchange for secure communication.
Media contact
ZEX PR WIRE
ag@zexprwire.com
Terra Casino That Could Burn 24 Billion LUNC within 6 Months Goes Live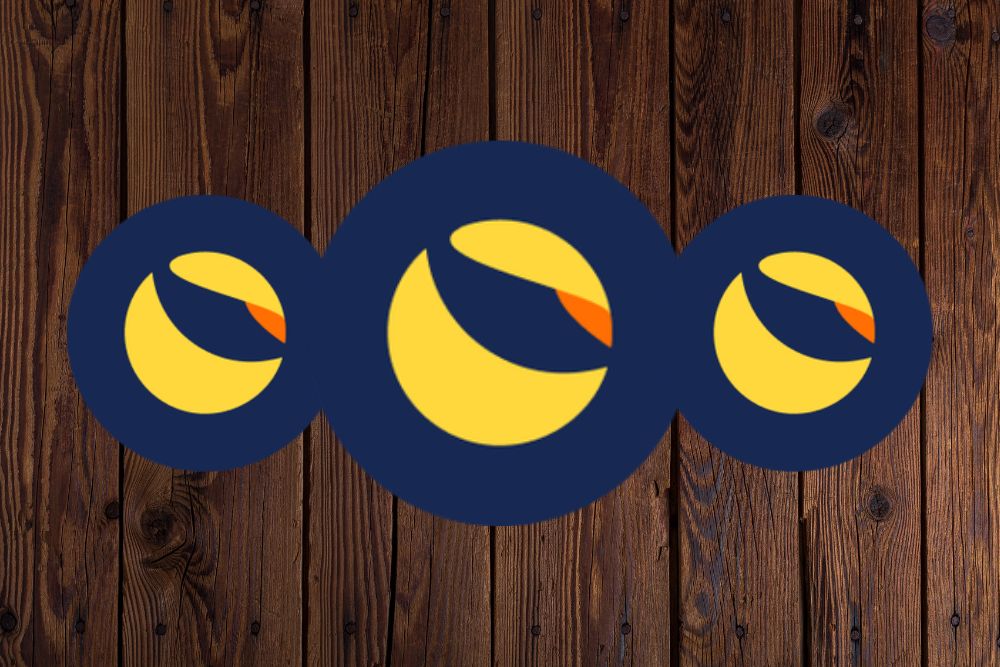 Terra Casino, an online bookie dedicated to burning LUNC tokens, has been launched. Although the transparency of Bookie's LUNC Burn is still a thing of concern within the Terra Classic community, it has the capability of burning about 24 billion LUNC within six months. The new development was announced via the official Twitter handle of […]
The post Terra Casino That Could Burn 24 Billion LUNC within 6 Months Goes Live appeared first on Times Tabloid.