Top 5 Most Secure Cryptocurrencies of 2020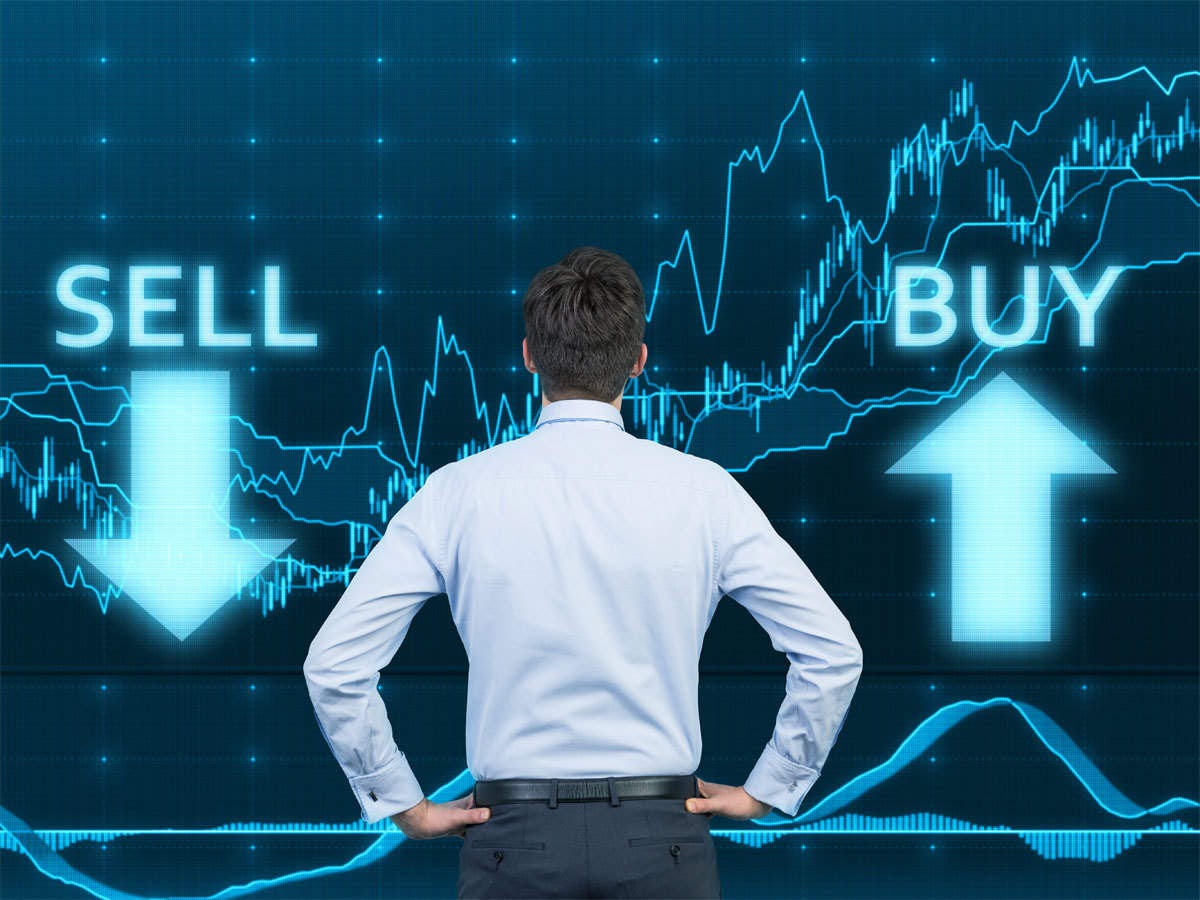 As the economy continues to digitize, it's important to consider security when choosing what blockchains to invest in. You don't want to lose your coins because you assumed that the project you invested in had everything under control. If history has shown investors anything, it's that you need to maintain security across the board if you plan to be successful in this market.
Exciting Threats
There are new and exciting developments occurring in the realm of supercomputers that could threaten the entire network of some of your favorite coins. Additionally, there are now state-level hacking operations to be aware of. Luckily, there are also developers creating solutions to these futuristic problems before they ever have time to materialize.
For example, Quantum computers cost millions at the moment. However, in the next two decades, these prices could go down to thousands, or even hundreds. Depending on how long you plan to hold your investments, you may find that one day you HODLed right into a Quantum hack.
To avoid these and others not yet, but on the way, risks, it's always better to stick to platforms that keep the highest level of security in place. Even better, only invest in platforms built with security as their core principle.
These platforms can be secure because they are so huge, as in the case with Bitcoin, or simply because they employ some new technology that makes them this way. Here are the top 5 most secure cryptocurrencies for 2020.
GSX
GSX is the next most secure coin for 2020 for a variety of reasons. Mainly, it's because GSX resides on the Apollo blockchain. Consequently, it enjoys all the security, efficiency, and usability of Apollo, and some.
GSX is the only Quantum resistant stablecoin. So in addition to security from hacks, users also get security from volatility when they use GSX. Plus, you can send GSX globally in seconds for pennies. In this way, GSX is able to function across all digital asset classes in a seamless manner.
GSX tokens represent ownership in the firm's lucrative mining operations. Token holders have true ownership of these assets. This ownership includes the land, the equipment, and all the gold mined and held in the company's audited vaults. GSX is only available at GSXCDE.com. The firm currently offers special discounts of up to 50% to early investors.
Apollo
No security-based list would be complete without Apollo. This coin is a fourth-generation cryptocurrency that introduces the market to a variety of firsts. For example, Apollo holds the title as the only Quantum proof blockchain in existence.
Apollo is a Dapp and cryptocurrency platform that enables users to conduct all types of transactions. The interface for this platform is easy-to-navigate and the backend is designed in a way to make it easier for Dapp developers to work efficiently. Apollo is all about maximizing your efforts and delivering a secure experience.
This platform is incredibly flexible as well. Users can quickly program and launch a token on the platform with no technical know-how. The interface makes the entire process streamlined. Additionally, you can launch your new token directly into the Apollo network with ease.
Security-wise, Apollo has a multitude of governmental and commercial use cases. The platform can function as a digital identity verification system. It can also tokenize real-world assets. Apollo is listed on several exchanges such as HitBTC, Digifinex,  BitMart, etc. 
Ethereum
Ethereum is the second-largest cryptocurrency in the world. As such, it is also the second-largest Proof-of-Work (PoW) blockchain in the market. The sheer size of this network keeps it as a top contender as the most secure blockchain in 2020.
Interestingly, Ethereum's developers intend to shift the cryptocurrency from a PoW consensus over to a Proof-of-Stake (PoS) consensus mechanism by the end of the year. This would make Ethereum the largest PoS network in the world. PoS networks are more energy efficient. They are also more democratic as they allow any user to stake their coins and earn rewards.
Ethereum is still the most used platform in terms of ICOs and Dapps. The ERC-20 token standard continues to see advancements. There are currently over 180,000 ERC-20 tokens in circulation.
DASH
DASH is one of the most decentralized coins in the market. This decentralization comes from a unique consensus and governance protocol that provides masternodes the ability to vote on key network upgrades.
DASH has an amazing community standing behind the project. This coin has a monthly development budget of $2.5 million. The platform wisely puts aside 10% of all mining rewards to reinvest back into its community projects.
Private Send is another feature that puts DASH on this list. Since its early days as Darkcoin way back in 2014, Private Send has been a reliable way to anonymize your transactions. DASH even offers a large bounty to anyone able to break this privacy protocol. So far, no one has claimed the prize.
Bitcoin
As the world's largest blockchain, Bitcoin still reigns supreme in terms of market security. Yes, it's true that Bitcoin's blockchain is a power-hungry beast, but, studies have shown that the majority of this power comes from renewable energy sources.
Bitcoin stands as a beacon in the crypto market. This cryptocurrency has endured nine years of attacks and retained its security. These years helped to drive more interests in the world's largest blockchain and the crypto market in general.
Bitcoin has some new functionality now thanks to innovations such as the Lightning Network. The Lightning Network is an off-chain protocol that utilizes private payment channels to reduce blockchain congestion and add functionality to Bitcoin's blockchain.
Top 5 Most Secure Cryptocurrencies of 2020
Anyone that has ever lost their cryptocurrency due to a hack or scam can attest to the importance of security protocols in your investment strategy. You need to think ahead and be aware of the current threats your cryptocurrency faces. Only in this way can you be prepared for whatever the market throws at you.
Web3 Investors from 16 nations converged to witness these 6 Graviton-backed Indian startups make their pitch.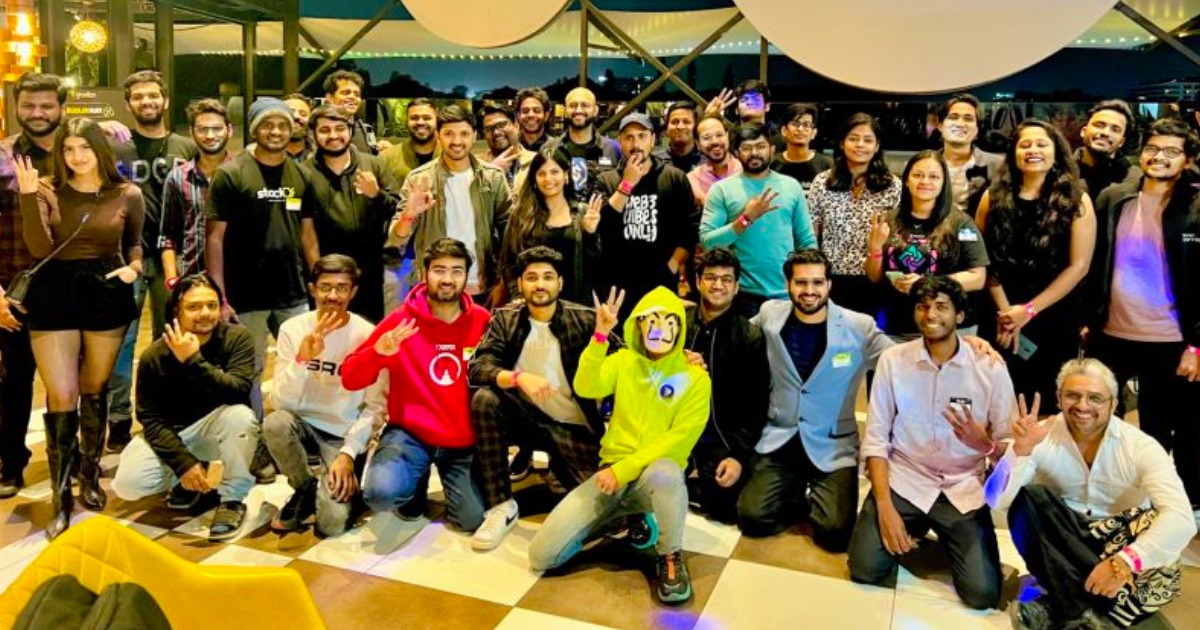 Graviton Web3 Accelerator's digitally simulcast Demo Day event saw participation from VCs and angels around the world, focused on a cumulative raise of $10Mn for their first cohort.
Graviton, a web3-focused accelerator for emerging markets backed by global VCs such as Hashkey Capital, Moonrock Capital, NGC Ventures, 369 Capital, Ascensive Assets, Stacker Ventures, MH Ventures, G1 Ventures, Infinity Ventures Crypto (IVC), and GravityX Capital, recently organized its first-ever digitally simulcast Demo Day.
The event saw participation from over 70 global investors from 16 countries, with all eyes converging on what the six teams at Graviton are busy building and scaling. These teams have emerged as outliers from a pool of 300+ startups that had applied to get accelerated through the Graviton ecosystem.
Graviton's uniquely designed accelerator program arms a limited cohort of promising early-stage web3 founders with a healthy infusion of institutional capital (marked by a seed investment into each team), technical grants and integrations from a vast partner ecosystem, mentorship from proven industry experts to help the teams with business strategy, tech fundamentals, growth marketing, and fundraising, as well as expanded networking opportunities to help them raise serious capital in the long run.
"While the ongoing 'bear market' sentiment fosters a conservative investment mindset around the world for crypto platforms, we at Graviton believe that world-class technology products led by visionary founders are always ahead of the curve, and always lucrative to serious investors", remarked Arpit Nik (Founder & CEO at Graviton and a General Partner at GravityX Capital). Arpit and team have been hard at work since December last year, to identify India's strongest founders with a penchant to build for the decentralized web.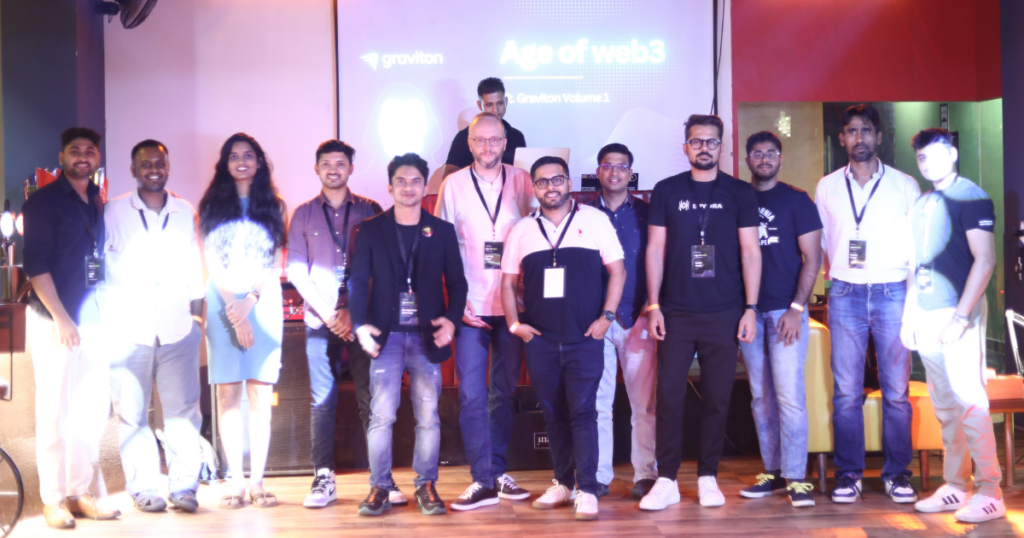 The six teams that emerged frontrunners amidst a plethora of applicants, include:
Spydra – An enterprise grade blockchain solution that is helping large organizations migrate their existing tech stack from web2 to web3, making the transition as frictionless as possible. Led by the seasoned and suave Manish Tewari (with massive previous exits at Koovs.com and Pokkt), Spydra is powering the largest status-quo migration in enterprise tech, since the advent of AWS and cloud-computing. They're already clocking an annual run rate of $100K in revenue, servicing clients such as Raymond, Myntra, and the National Payments Corporation of India. 
Wall – This team is solving one of the most significant challenges of web3, i.e. community building. Wall helps businesses acquire and take community members through beautifully mapped custom user journeys, helping them claim rewards (such as Airdrop tokens), while completing platform-mandated tasks across multiple touch points (such as Twitter, Telegram, Discord, etc). It offsets the community moderation costs for emerging web3 platforms, and after helping 40+ projects design custom reward pathways, Wall is fast emerging as the go-to community building solution for L1 and L2 ecosystems. Wall is helmed by Anuj Kumar Kodam (ex IIT Kharagpur, IIM Calcutta, and formerly part of the founder's office at Ola Cabs).
Strive – Global opinion on the utility of NFTs is divided, and Strive is here to change that. With a proprietary layer that facilitates the sharing and trading of NFT utilities, the team is expanding the possibilities of what one can do with NFTs today. Using Strive, any business, brand, or artist-led community can monetize their audience and influence with ease. Kartik Mehrotra (ex UC Berkeley) leads the show at Strive Network.
Zoth – Crypto users of today are struggling to find secure and passive income generating opportunities, despite the total value of crypto finance having breached $1Trillion as of 2022. Pritam Dutta (ex Ab-InBev, Mahindra & Mahindra) and team Zoth are on a mission to democratize global access to affordable capital, through the tokenization of real world assets. They've already deployed $500K in capital, and have a little under $10M in their managed assets pipeline.
Fetcch – The motto and creed at Fetcch is to make web3 payments as simple as Venmo or Paypal. Mandar Ray, CEO at Fetcch, explains that they're building an abstracted middleware layer that removes the complexities associated with wallet addresses, which in turn is a giant leap towards the mainstream adoption of web3. Recently, the team has opened up beta access to Fetcch Pay, their flagship payments product.
GG Nation – eSports is booming, and team GG Nation has done a stellar job of capturing the mindshare of student gamers across 250+ Indian colleges in 18 cities. Today, GGNation has more than 200,000 gamers on its roster, with an aim to onboard India's first million gamers. Abhinandan, the founder and CEO, has a remarkable track record with two of India's biggest sports IPs, Indian Racing League and Premier Futsal, achieving impressive media value, viewership, and live attendance.
Over the last 16 weeks, these teams have been immersed in interactive workshops with a team of 50+ remarkable mentors – all of whom are established thought leaders in their respective domains. And in exchange for their time and imparted wisdom, Graviton has created a circular rewards model, with each mentor acquiring nominal equity in these teams, proportionate to the time they spend nurturing each product. Arjun Kalsy (ex-Growth lead at Polygon), for instance, has a vested interest in the success of each of these six teams, as one of their growth mentors. The same is true for Parth Chaturvedi of Coinswitch Ventures, Vijay Pravin of bitsCrunch, and many others who have become an integral part of the growth journeys of all 6 teams.
The success of Graviton's Demo Day is owed largely to the efforts of Program Director Jeffrey Broer, who is a seasoned web3 investor at Mulana Capital, and a highly sought-after blockchain mentor and speaker.
"Supporting visionary entrepreneurs on their transformative journeys in the web3 realm brings me immense joy. I extend my heartfelt gratitude to the nurturing Graviton ecosystem for promoting an inclusive culture of progress. May the six teams embark on a remarkable path of growth and achievement!"
– Vijay Pravin (CEO, bitsCrunch & Growth Mentor at Graviton)
"All hands aboard is the philosophy that drives us to help startups and founders. We're glad that this team of web3 disruptors came together at Graviton, and forever indebted to our invaluable mentors, who have helped craft this journey together. With everyone's hearts set on building sustainably for the decentralized internet, we're just really excited about what the future holds for the Indian web3 space"
– Vishal Sanap (Head of Portfolio Growth & Development at Graviton)
$200,000 Fast Money Challenge: A Double Prize for the Leader Based on 4 Tournaments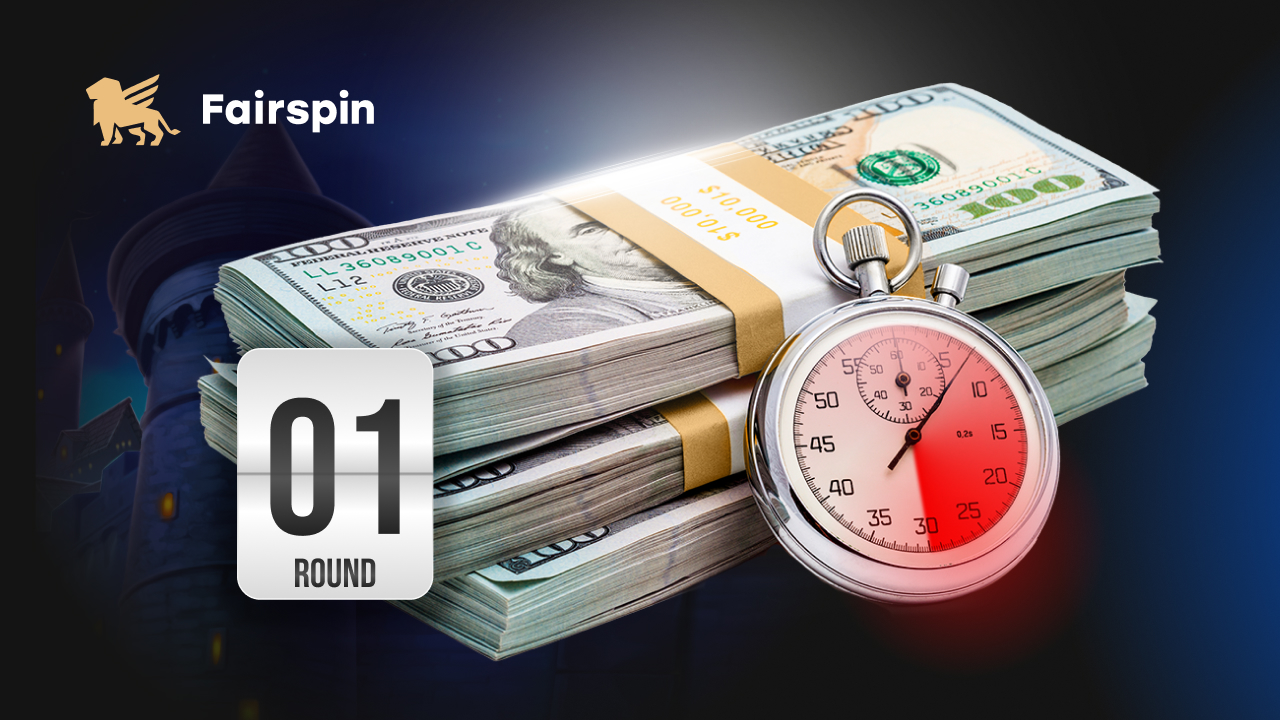 The $200,000 Fast Money Challenge tournament series begins. Use your chance to compete for 4x times more prize places! The event includes four rounds (tournaments), each with 20 winners.
And the series leader will get double lucky! The player who scores the highest in any round relative to the entire series will get two prizes – the one they receive for winning the round plus an extra $40,000 💰
Join the fair competition of the transparent blockchain casino and grab your share!
Tournament series schedule
Round I: March 1 to 7

Round II: March 8 to 14

Round III: March 15 to 21

Round IV: March 22 to 29
Participation terms
Get rakeback in TFS Tokens for placing bets and move up the leaderboard! In each round, the 20 participants with the most TFS mined will share $40,000:
1st place $20,000

2nd place $4,000

3rd place $3,000

4th place $2,000

5-10th place $1,000

11-20th place $500
The series prize pool is $160,000. And the series overall champion will get $40,000 on top of the reward they win in any round.
The transparency of the results is guaranteed by the blockchain. All players' bets are recorded on the immutable blockchain, so you can always view any of your bets via Trueplay Explorer. Just copy your ID and paste it into the Explorer search bar.
Join the tournament and get rewarded!
About Fairspin
The Fairspin online casino was founded in 2018. It operates under the Curaçao eGaming license and is a fully transparent platform where users can check their bets and other gaming actions through the blockchain. That has become possible because of Trueplay Explorer, which records everything taking place on Fairspin and makes it available for viewing.
Fairspin provides more than 5,000 games by 70+ providers translated into 20+ languages.
The casino has its own digital asset – TFS Тoken. It can be bought or sold on the exchange and earned via our special loyalty program. We have released a limited number of TFS Тokens and are making sure the rate between TFS and USD remains stable.
There are two programs based on our TFS Тoken:
Play To Earn: users get rakeback (refund) in TFS for bets in each game. They can use the received tokens for holding, sell them, or continue playing.
Hold To Earn: this is an opportunity to hold TFS and then receive a percentage of the casino income in tokens as a reward. There are three holding programs: for 8 hours, 1 day, or 3 days. The average APR of the Hold To Earn program can reach 500%. Moreover, it is fully safe since even if the casino does not have income, the user will, in any case, get all the tokens they staked.
LedgerFi's ($LFT) Token Pre-sale: More than 8% sold out in less than 30 min on XDC Sale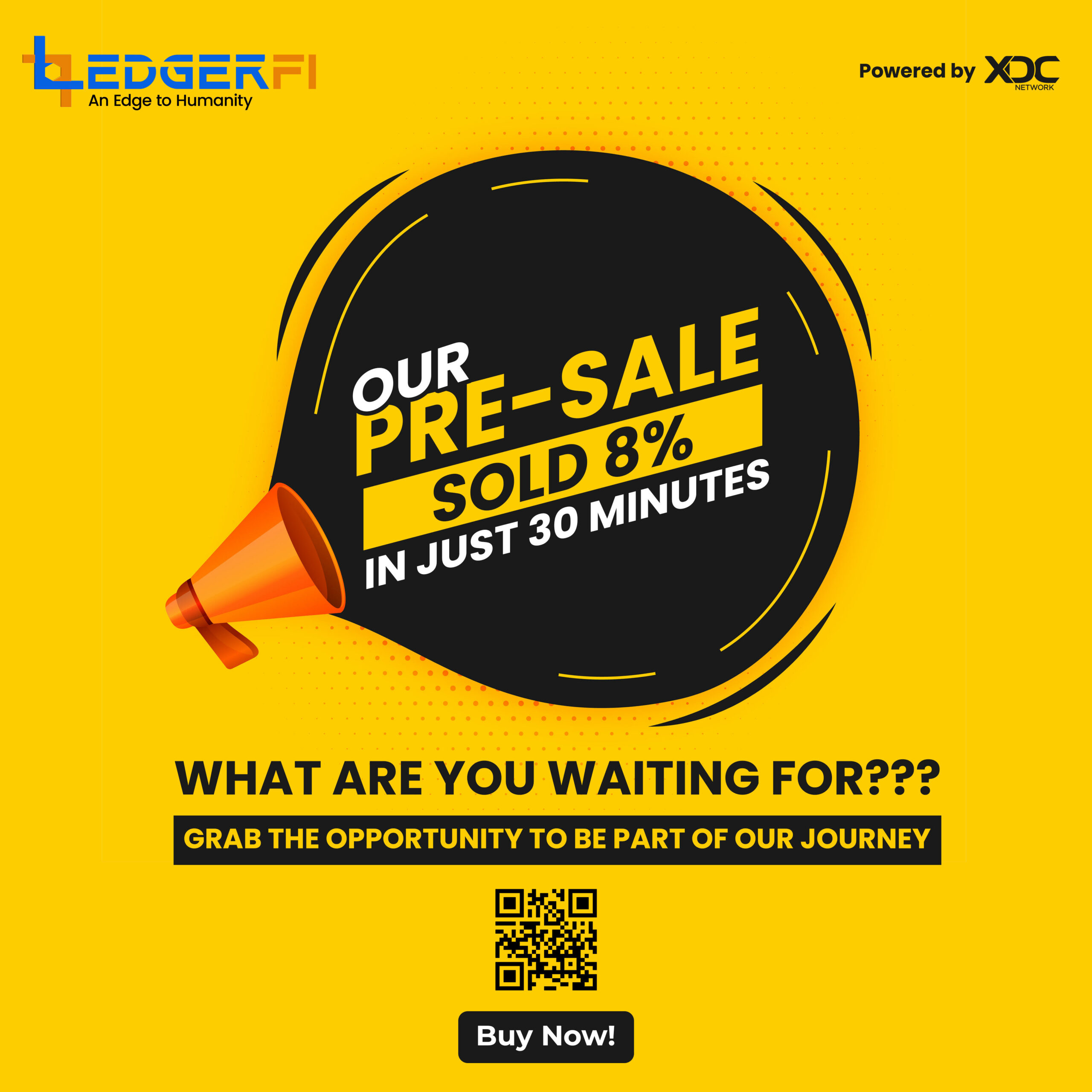 LedgerFi, a leading decentralized web 3.0 secure communication platform built on the XDC Network, is excited to announce that their token sale will commence on March 14th, 2021 on XDC Sale. The token sale will offer investors the opportunity to purchase the native $LFT tokens of LedgerFi and join an innovative ecosystem of Decentralized Communication Service integrated with Decentralized Finance for enabling the seamless exchange of digital assets through a unified platform.
LedgerFi has envisioned to become the world's first Decentralized Digital Asset Exchange (DDAX) platform through which users can transfer all types of digital assets with a military grade security, cryptographic encryption, privacy and prevention from cyber attacks using the power of Blockchain technology.
LedgerFi is a one-stop-shop for DeFi users that provides access to various communication protocols and services in the industry such as Ledger Mail which is already live in the market and it has 750K users exchanging 2M+ emails,and upcoming products like
Ledger Chat: The Decentralized Instant Messaging Solution enabling users to instantly chat with peers without worrying about centralized governance. LedgerChat allows users to seamlessly communicate with each other without compromising their Digital Identity & Data Sovereignty. It's in beta at the moment.
Ledger Live: The Decentralized Audio & Video Call Platform allows individuals & businesses to connect with each other in real-time. The centralized access point utilized in conventional VoIP solutions is eliminated with blockchain based communication technologies. Eliminating the hassle of handling centralized, cumbersome & hackable legacy platforms with the high-performing next-gen solution. Instead, a blockchain based communication system sends the signal from the calling party to a receiving number, which is then replaced by a dispersed network shared by all network users.
Ledger Pay: The Decentralized Cross-Border Remittance platform providing human-readable, interoperable & lightning-fast payment transfer capabilities for financial inclusion of the unbanked individuals.
Ledger Mint: Metaverse Interconnected NFT Transfer Hyper-personalized social connectivity for transferring, exchanging & showcasing NFTs and other digital assets through an interactive & interconnected platform.
Token Sale Details
Presale Address: 0x7db6AaF98bDFE47f197a3b1bbC3Cfe6CB0f302c4
Token Address: 0x65d358C56Ff2E64C007060D5D4dF308986734f5C
Total Supply: 400,000,000 LFT
Soft Cap: 7,500,000 XDC
Hard Cap:15,000,000.0 XDC
IDO Rate: 1.5 LFT per XDC
Listing Rate: 1.0 LFT per XDC
Liquidity %: 51
Min Contribution: 4,000 XDC
Max Contribution: 400,000 XDC
IDO Start Time: 14 Mar 2023, 19:30
IDO End Time: 05 Apr 2023
Liquidity Unlock Date: 05 May 2023
About LedgerFi
LedgerFi provides a web 3.0 communication service built on blockchain technology for secure communication through email, chat & payment applications. LedgerFi provides blockchain based Decentralised communication service & Decentralised Digital Assets Exchange for secure communication.
Media contact
ZEX PR WIRE
ag@zexprwire.com