The First Blockchain-Based Government Platform Set to Become a World Leader in Finance and Technology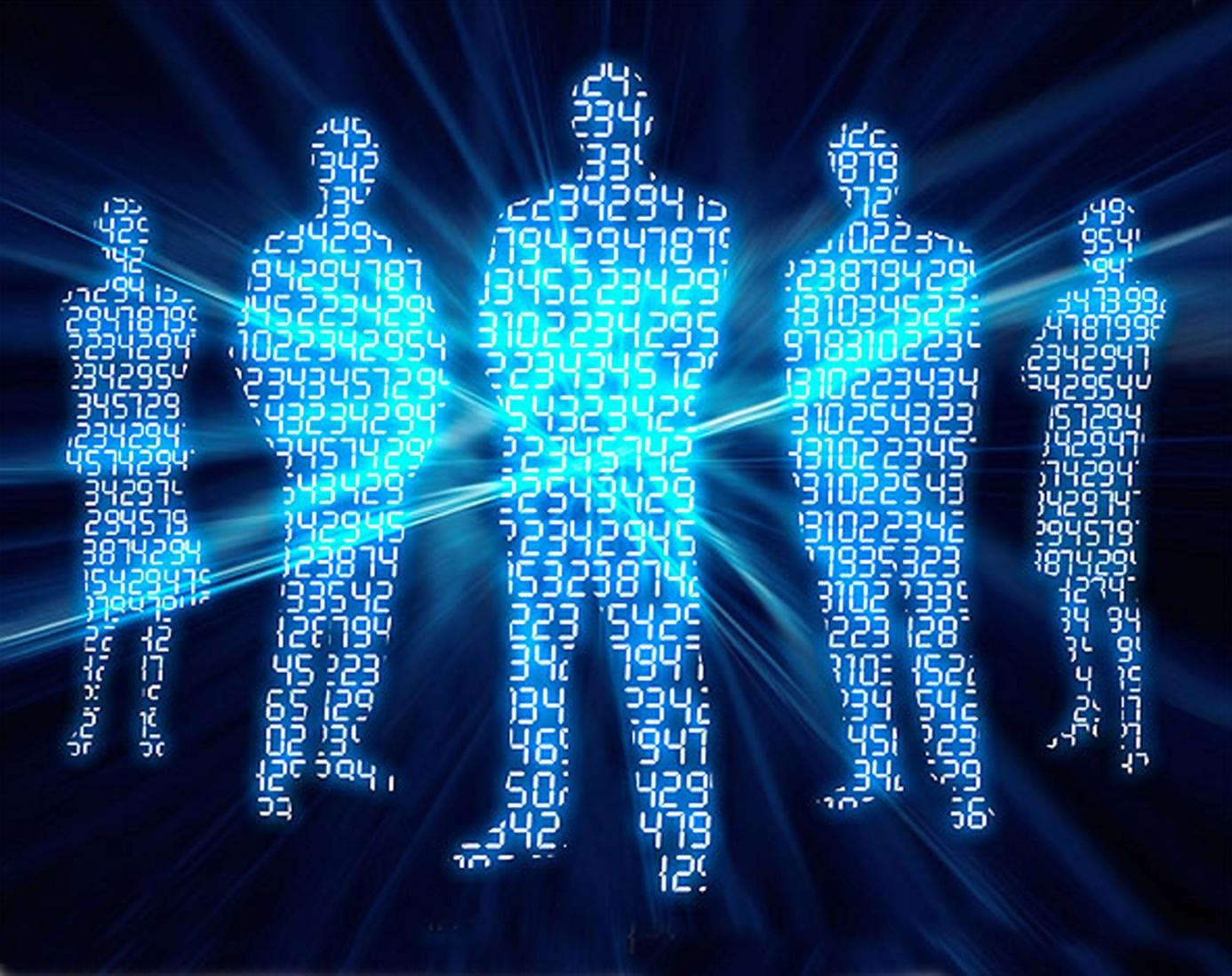 Blockchain technology has incredibly transformed the tech and finance space. Innovations based on blockchain technology notably decentralized finance (DeFi) has brought new dimensions to the finance space eliminating the numerous challenges experienced in traditional finance. And as several governments continue to take up the blockchain technology,  their economic growth is definitely anticipated. Blockchain technology has the capability of solving challenges hindering economic development in developing countries including underdeveloped infrastructure, corruption, poor economic policies and lack of supporting technology. 
In regards to governments taking up blockchain technology, the United Allied States (UAS) stands out. UAS is the first blockchain-based government platform set to become a world leader in finance and technology. The platform employs the blockchain technology to establish sovereign states in partnering nations. The sovereign states propel UAS to become the world leader in finance and technology. Read on to find out how the United Allied States is set to become a world leader in finance and technology. 
United Allied States (UAS) Unraveled 
The United Allied States is an independent, sovereign authority that seeks to become a world leader in technology and finance. The sovereign entity seeks to bring together partnering nations to create economic freedom across the globe by facilitating a free-market economy, protect and preserve human rights, eliminate excessive taxation and implement favourable government policies. These states would promote the value of freedom, respect for human life as well as free-market enterprise. 
UAS was founded on a mission to "preserve and protect individual rights and liberties by enabling free-market activity; by protecting the sanctity of life; and by minimizing government taxation and regulation. 
In the long run, the United Allied States will enable unprecedented economic growth by fostering the creation of wealth and promoting the values of individual freedoms, free enterprise and respect for human life. 
By implementing laissez-faire market conditions where individuals and businesses will pay 0% corporate tax and 0% personal income, UAS will empower businesses to grow. Additionally, low regulations will foster innovation to enable UAS to become a world leader in finance and technology. 
Utilizing Blockchain Technology in Economic Empowerment          
UAS government structure is built on blockchain technology involving an expansion model of mutually beneficial sovereign special economic zones. These zones also referred to as sovereign states will range from 1, 000 hectares to 200, 000 hectares –approximately larger than the Vatican or twice the size of Hong Kong. UAS will develop between 12-24 sovereign states worldwide which will be interlinked using blockchain technology. 
Each sovereign state will function as a critical economic zone offering the partnering nation the needed energy, infrastructure, food, jobs and other resources needed for economic development. UAS will also sign a treaty with partnering nations to allow UAS to bring onboard foreign investors, foreign companies, citizens and other players. 
Apollo Fintech, The Supporting System of UAS's Technology
UAS partnered with Apollo Fintech to provide blockchain solutions and other technology needed for economic growth. Apollo Fintech is the world leader in blockchain solutions and related technology having already implemented blockchain technology in several governments and businesses, across the globe. Some of the most outstanding blockchain solutions for governments developed by Apollo Fintech include Apollo National Currency System, Apollo Tax System, Apollo Commodity Exchange, Apollo Mineral Claims System and Apollo Government Bank Platform.
Apollo Fintech will develop and maintain advanced blockchain government systems for UAS. Apollo's outstanding innovations and capabilities will indeed propel UAS to be the world leader in finance and technology. As such, Apollo's custom made will ensure that the sovereign territory's resources are managed transparently and securely minimizing wastages and enhancing usability. 
Commenting on the partnership, Wessel Sevenster, Congressman of UAS stated that they were excited to employ Apollo Fintech's innovation and technology capabilities as it would be instrumental for UAS to achieve its goal of becoming the world leader in finance and technology by efficiently maintaining free-market enterprise across all of its states and territories. "We believe Apollo's government products are at the forefront of E-governance and payment technology, these tools will give UAS citizens and businesses an economic advantage in the global marketplace". 
Apollo Fintech's CEO Stephen McCullah stated that the company was glad to support UAS vision of developing the world's most financially and technologically sovereign states. He stated that the partnership would enable Apollo to showcase its full technological capabilities. "This partnership will show that innovative blockchain technologies can not only preserve individual liberty but also advance the civic and economic interests of citizens businesses in a free-market system.  
Among the many technologies offered by the Apollo Fintech, UAS will specifically be utilizing Apollo's National Currency Platform– an unhackable government platform that facilitates the sending and receiving of a Country's national currency on an incorruptible ledger without the security, uptime and transparency challenges experienced on a centralized system. NCP solves issues such as manipulation, downtime, slow transactions, security vulnerabilities and scalability issues. The sovereign states will adopt the National Currency Platform as the central system connecting the states and citizens with the government service. The National Currency Platform will also be integrated with Apollo Fintech's Tax System to make tax collection more efficient and transparent. 
Closing Words   
United Allied States (UAS) is the world's first blockchain-based government platform set to become a world leader in finance and technology. The entity will leverage the blockchain technology to create independent, sovereign states that will spur economic development in partnering states. These states will be built on free-market principles that will lead to long term economic growth and prosperity. By partnering with the world's leader in blockchain technology solution, Apollo Fintech,  UAS is set to become the world leader in finance and technology.             
Firework Games Studio Builds its first Battle Royale Game – SPARK ERA, with Security and Stability on AWS
Firework Games has been working with the leading cloud infrastructure provider Amazon Web Services (AWS) on the upcoming release of the first-ever 3D space battle-royale game embedded with a reinforcement learning element (Companion NPC AI). Since the last article about the SPARK ERA – AI-Enhanced NPCs, Firework Games has been working on integrating and introducing this feature for the first time in a galactic-based battle-royale MMO game.
Firework Games has worked very closely with AWS to bring this innovative feature to players. The integration of AWS services such as Amazon EC2, Amazon S3, Amazon RDS, Auto Scaling has allowed the studio to build a scalable and reliable game server architecture that can handle the high concurrency and intense load expected during the launch of SPARK ERA. In the upcoming days, Firework Games plans to use AWS's AI / ML services to provide an enriched player experience by automatically extracting in-game information like character names, weapons, and gear from images and text within game videos.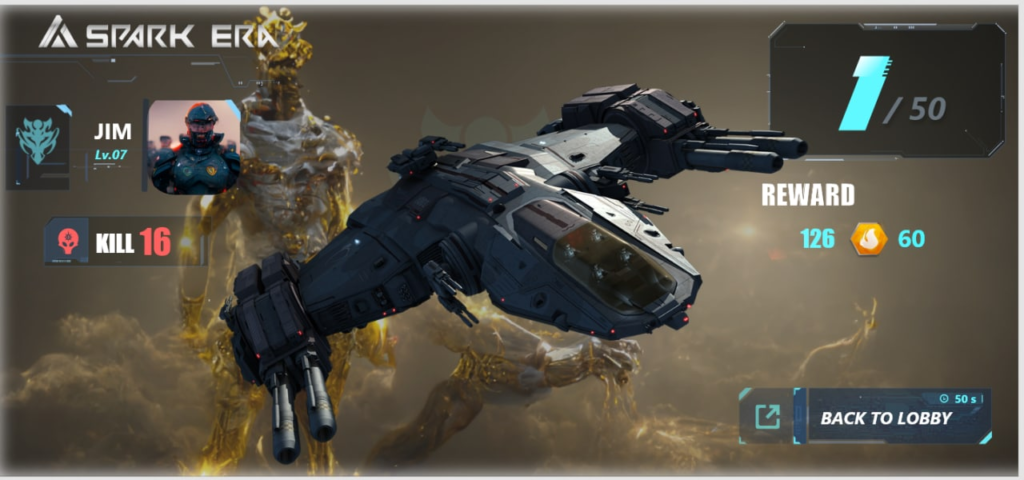 Using the AWS Enterprise On-Ramp support plan, the studio was able to quickly reap the benefits of a well-planned approach through infrastructure event management (IEM), AWS best practice guidance and communicating with global AWS experts to ensure SPARK ERA's security and stability. In particular, AWS GPU cloud services are now helping the studio to accelerate their AI models.
"Integrating AWS's services into our game architecture has allowed us to focus on what we do best—building an amazing 3D space battle royale game with companion NPC AI," said Moses Ip, CEO of Firework Games. "We are excited to be able to leverage the power of AWS to bring even more innovation to our players."
About Firework Games
Firework Games is a game development company committed to using cutting-edge technology in its games. The infrastructure is built with gaming in mind, allowing for unique gameplay experiences. Immersion and mobile apps are emphasized at the Studio, allowing players easy access to our games while integrating innovation throughout our ecosystem into the gaming business.
R&D is also the firm's major focus. The goal is to create an immersive metaverse predicted by AI based on each user's prior behavior. While users can be in the same dimension, their perception is unique — tailored to each user's desires. In brief, our developers are former Tencent and NetEase, and we have AI scientists in California. The first game that we developed is Spark ERA – Echo to Universe. The beta version is currently open on PC/VR, and the official launch of the Android/iOS in August 2022.
By
Moses Ip – CEO of Firework GamesThe Official Links: Twitter | Telegram | Discord | Website | Metaverse
Revolutionary Team Presents the Pride Pixies NFTs Promoting Social Inclusiveness

Many individuals are unfamiliar with the idea of using NFT for political change, democratic purposes, and social benefit. When it comes to NFT technology, revolution, re-organization, and re-defining are all part of artists' daily routines.
As one of the most innovative blockchain proponents of the year, Taylor Diamond-Vizcaino has created Pride Pixies NFT and moovmint.io, a groundbreaking NFT/DeFi platform.
As will be detailed more below, the project's popularity has increased as a result of the team's public revelation of their strategy.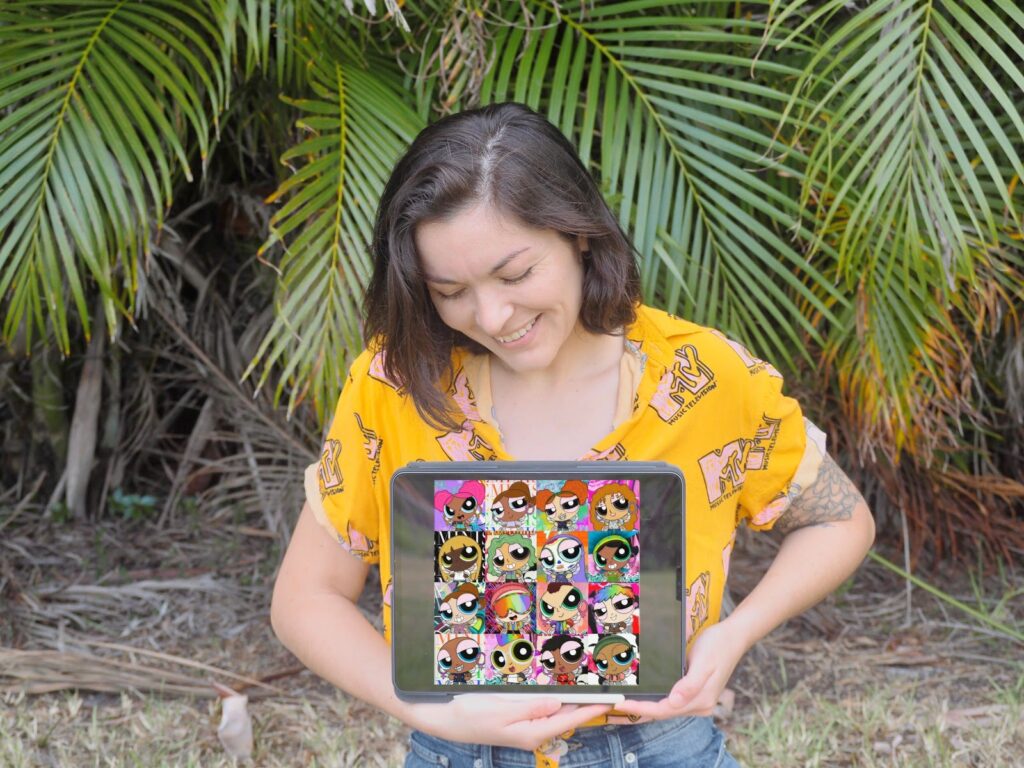 Using NFTs to Change the World for Future Generations
True Dream Vision took a bold step following Florida's "Don't Say Gay" legislation. The new legislation in Florida prohibits public school students from learning about sexual orientation and gender identity. Students from all around the country came together to urge public education to become more inclusive and cohesive for everyone.
Pride Pixies NFT's goal is to create a world where everyone may fully express themselves without fear of repercussions. When regarded from this angle, the exchange of NFTs may be considered a mechanism for speeding up the transformation process of our society toward a more inclusive framework.
The idea of scarcity is often included in the collections of many NFT ventures. Theoretically, different NFTs will have different values because of their variable rarity.
An Essential Jewel in Your Personal NFT Library
As soon as the project launch ends, traders will have access to Pride Pixie NFTs on several secondary market platforms, including Opensea and MoovMint.
There are 10,557 hand-made items in the NFT collection. A positive view of life and a willingness to speak the truth are two of the most prominent features of these artworks.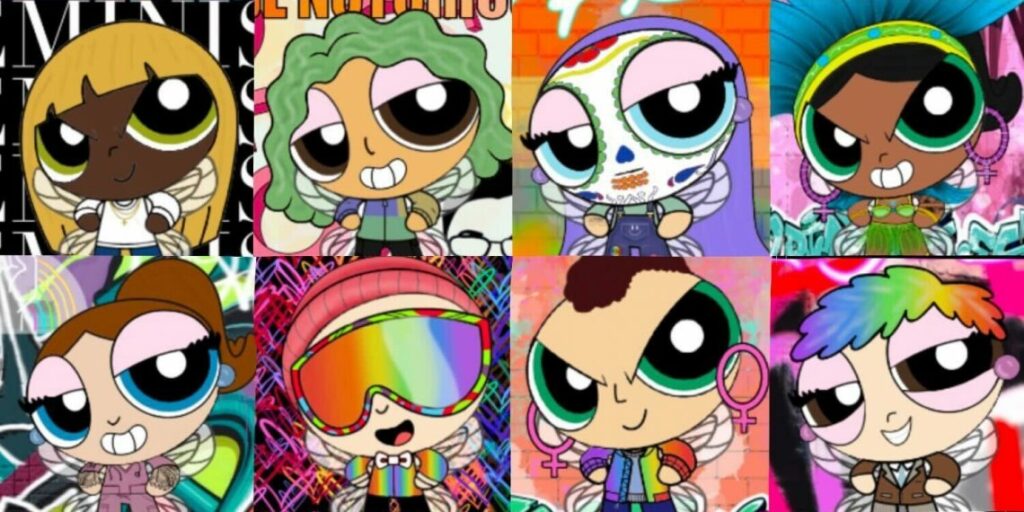 The project's collection aims to broaden participation in the rapidly increasing blockchain industry. The team also believes that human rights should be promoted, which is the driving force for the NFT/DeFi marketplace moovmint.io.
The Pride Pixies NFTs come in a variety of skin tones and backgrounds. Symbols and imaginative references decorate these unique NFTs, making them even more interesting for experienced art collectors.
In addition, aspects of societal revolt are used in the collection to depict people who are both physically and spiritually liberated. The team decided to employ NFT technology as a means of combating any misogynistic ideas about women. The project is a celebration of the importance of women across all aspects of the world.
Founded by a Latinx LGBTQ activist and entrepreneur, True Dream Vision has made it clear how much work and resources the team is putting into this initiative for the sake of society.
The Promising Outlook of Pride Pixies
The team has recently revealed a number of project milestones. Pride Pixie pre-sales and minting will commence on June 1, 2022. Those who intend to participate in the round can apply for whitelisting on the project's online webpage.
The sale of these Pride Pixies heralds the beginning of a brand new Ecosystem. The $MVMNT tokens are being produced for the sake of joining a play-to-earn (P2E) game in the virtual world (or, if we decide to use a more popular term, the "metaverse").
According to the project's developers, anybody who has owned a Pride Pixie NFT for six months or more will get an airdrop of 3000 $MVMNT tokens, which can be sold for cash on the most popular decentralized exchanges (DEX).
Of the team's income, 5% will be donated to the Human Rights Campaign Foundation (HRC.org) and the Ofrezco Foundation (Ofrezco.org). Early childhood education in low-income nations is being revolutionized by Ofrezco.org, which also promotes women's engagement in the technology industry. A portion of the $MVMNT Token sales earnings will be donated to WIT (Women in Technology).
The Pride Pixies products and merchandise may currently be purchased by anybody who wants to help the initiative.
A Team of Qualified Professionals
Team members feel society's day-to-day activities are often affected by the gradual and persistent change. Pride Pixies NFT aims to promote equal opportunity and social fairness regardless of one's gender, ethnicity, or any other characteristic.
Getting into the field of information technology might be difficult for many people for reasons that aren't readily apparent. Education and market frictions, just to name a few of them, are often obstacles that are hard to overcome.
In addition to its creator, the project has three additional members on its staff. Genevieve Rupelli is referred to as the "boss woman" on the project's website, while Taylor Diamond Vizcaino refers to herself as a "creative & visionary."
Donald Vizcaino and Muhammad Sabir Junaid join the team as "boss men," adding their development expertise to the project.
This project has a good chance of being successful since the members of the team are dedicated, talented, and have prior project experience. The goal of the Pride Pixies NFT is to gradually shift people's perspectives and influence lawmakers' decisions in favor of social inclusion.
To sensitize the market, the team has hosted various events in the past. The purpose of these video lectures and webcasts is to educate the public about the NFT and DeFi worlds.
Pride Pixies aims to create a real impact in the lives of LGBTQIA people by using activism, inclusivity, acknowledgment, and advocacy.
Subscribe to Pride Pixies NFT for More News!
The project's technological needs are met by Polygon, Ethereum's most renowned layer 2 (L2) solution.
A website and social media accounts for Pride Pixies NFT are already available and will allow supporters to track the group's progress.
TrueUSD Names Five Banks Holding the Stablecoin's USD Reserve

1. TUSD is currently in collaboration with five banks.
2. Partner banks provide a safeguard for TUSD's asset security.
3. TUSD is now audited by auditing firm Armanino.
Stablecoin TrueUSD (TUSD) named five of its current bank collaborators that ensure asset security for its USD reserves.
According to TUSD, it currently works with Signature Bank, Silvergate Bank, Prime Trust, First Digital Trust, and BitGo for the safekeeping of USD assets that back the value of the stablecoin.
For one, Signature Bank is the first bank insured by the Federal Deposit Insurance Corporation (FDIC) to launch a blockchain-based digital payments platform—Signet.
TUSD partnered with Signature Bank, a New York-based commercial firm, and was then integrated into Signet, Signature's payment network, opening 24/7 minting services within two minutes. TUSD admitted that this development "greatly" improved its financial services for its users. Interestingly, TUSD transactions within Signet are free.
Another TUSD partner bank from 2021 is Silvergate. This financial firm became one of the first banks to set up accounts for crypto transactions and has since become known as one of the few crypto-friendly banks.
TUSD leverages the Silvergate Exchange Network (SEN), providing users with another "efficient" token minting service.
Together with SEN, TUSD reinforces its near-instant minting and redemption services with Prime Trust's PrimeX. PrimeX enables TUSD holders to mint and redeem tokens round the clock, offering instant settlements.
Users of the stablecoin can also mint and redeem their tokens with TUSD partner First Digital Trust. Although the bank implements minimum and maximum transactions, TUSD saw this as an opportunity to provide its users with options, especially if they plan on minting or redeeming small amounts of TUSD.
TUSD is also one of the early stablecoins that crypto custodian BitGo included in its offerings. BitGo's secure multi-signature wallets allow TUSD users to purchase the stablecoin within the wallet.
With BitGo, users can purchase and exchange TUSD with no fee. However, a minimum amount of $1,000 worth of TUSD is required to mint and redeem.
TUSD revealed that it is exploring more ways to better its services for its users. To do so, it plans to forge relationships with more bank partners.Earlier, TUSD was reported to now be audited by Armanino, a top European auditing firm. Armanino will attest to the stability of TUSD's smart contracts on-chain. TUSD, in turn, becomes the only stablecoin that has implemented such security standards.