Top 10 Most Important Cryptocurrencies Other Than Bitcoin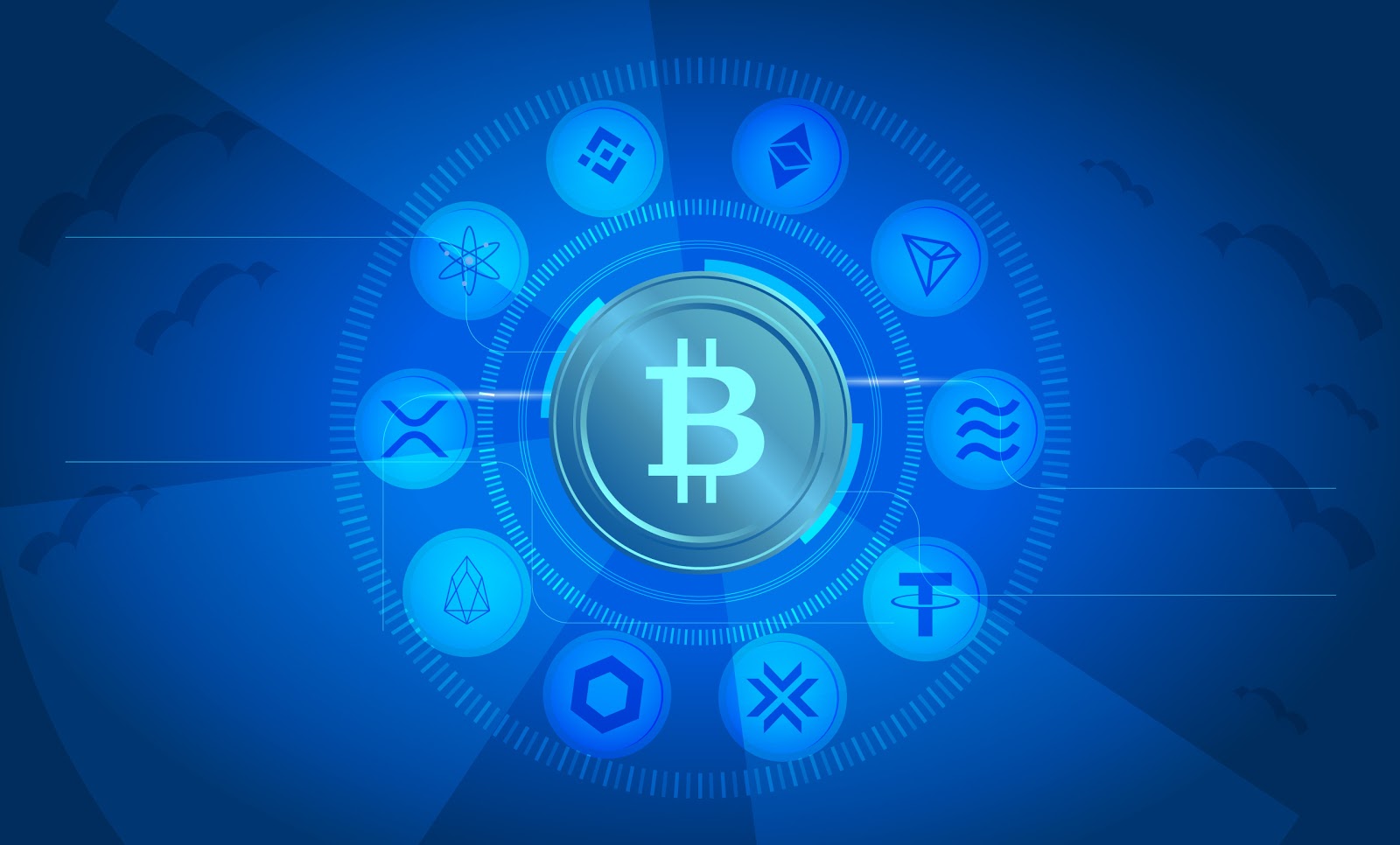 The crypto market is a diverse ecosystem filled with different projects all attempting to solve various problems. While it's hard to argue against the belief that Bitcoin holds the crown as the originator, there are a ton of new projects worthy of praise. These new projects surpass Bitcoin's technical capabilities and provide investors with some truly unique functionalities in the market. Here are the top 10 most important cryptocurrencies other than Bitcoin: $ETH, $BNB, $ATOM, $XRP, $EOS, $LINK, $LCX, $USDT, $Libra, $TRX. 
Ethereum
Ethereum was one of the earliest altcoins to enter the market. Since its inception, Ethereum has been a driving force for innovation in the market. This second-generation blockchain introduced the world to smart contracts. Today, it would be hard to imagine the market without this titan. 
Notably, Ethereum has a scheduled update planned for the end of the year. This update will replace the blockchains Proof-of-work consensus mechanism with a new Proof-of-Stake protocol. The update will reduce Ethereum's carbon footprint significantly. Additionally, It will allow users to start staking their ETH to earn a passive income.
BNB – Binance Coin
Binance, the world's largest exchange by volume, changed the market forever when it introduced the BNB token.  BNB provided users with more flexibility, functionality, and lower fees. Wisely, Binance incorporated a variety of BNB trading pairs to bolster BNB's value. The move was successful.
Today, it's commonplace for exchanges to host a native utility token. Even with the competition, BNB remains the most successful exchange token in the market. Additionally, Binance continues to expand its operations. Each new functionality adds more to BNB's utility. In turn, the token continues to gain value.
ATOM – Cosmos
Cosmos is another project that is worthy of recognition. The platform takes a unique approach to the sector. For one, Cosmos isn't designed to compete against other cryptocurrencies. Instead, it functions as an interconnecting protocol. The developers behind ATOM describe Cosmos as an "ecosystem of connected blockchains."
This strategy helps promote further innovation based on user's requirements rather than competition. Cosmos introduces a new consensus mechanism called "Tendermint BFT."  The system is a byzantine fault-tolerant consensus engine that eliminates many of the concerns found in PoW blockchains such as Bitcoin.
XRP – Ripple
Ripple is one of the top ten cryptocurrencies in the world. This platform entered the market intending to service the banking sector. At that time, this strategy was unique. Ripple managed to secure huge strategic partnerships in a very short time. Specifically, Ripple has agreements in place with Santander, Money Gram, and VISA, to name a few. 
Ripple continues to see adoption by institutional firms due to its fast transaction speeds and its proven track record. XRP eliminates middlemen for cross-border transactions and provides a more cost-effective and secure alternative to the status quo. The firm's focus on cost-cutting means that there will always be a firm interested in its services.
EOS
EOS is a third-generation cryptocurrency that entered the market via one of the biggest ICOs of all time. The firm secured $4 billion during the record-breaking event. EOS's goal is to provide a more efficient and developer-friendly alternative to the current smart contract programmable blockchains like Ethereum.
EOS incorporates various technologies to accomplish this task. The platform is very ICO friendly. Additionally, Dapp developers enjoy more flexibility using the platform. These features have led more developers to call EOS home. There are currently over 100 Dapps active on this new era blockchain today.
Chainlink
Chainlink is a project that has the potential to boost the entire market. Chainlink seeks to correct the biggest flaw found in oracles. Oracles are off-chain sensors that can communicate data to and from a blockchain. For example, an oracle could monitor your car payments. When you pay your vehicle off, the contract automatically sends you your title without the need for human intervention.
The possibilities are endless with oracles. However, they are centralized systems, until now. Chainlink introduces the world's first oracle blockchain. The system monitors the network of oracles to ensure all data entry is correct. Through Chainlink, blockchain technology gains a huge advantage. 
LCX
LCX is another token that raises the bar in terms of usability and efficiency. LCX allows users to trade on all major crypto exchanges within a single interface. This fourth-generation interface provides users access to powerful features. These features include Smart Order Routing, a portfolio management system, advanced analytics, and detailed reporting. Besides that, LCX keeps rolling out new products and services continuously such as a unique DeFi protocol and a security token and tokenization platform for STO's.  The Liechtenstein based company heavily invested in crypto compliance and regulation, preparing the launch of their own LCX Exchange. Rumored to be launched before the end of this year.
As the main utility token within the LCX ecosystem, this token is very flexible. You can use it to pay for all your fees including your LCX Terminal subscription or fees for security token offerings. Best of all, the token is ERC-20 compliant. The ERC-20 token ecosystem is by far the most robust and developed in the world. Consequently, LCX holders enjoy a high level of interoperability within this network.
Tether – USDT
No top ten list would be complete without USDT. USDT was the first successful stablecoin to see major adoption. Traders depend on this stable coin to avoid market volatility. You can watch the market cap of Tether rise during these times as investors seek shelter.
Tether is available on nearly every reputable exchange. Additionally, it's consistently in the top cryptocurrencies globally in terms of market capitalization. Tether gained popularity because of its speed and low fees. It's free to send Tether from one network wallet to another. 
Libra
Libra makes this list because no other cryptocurrency was met with so much fear. The announcement of Libra sent shivers down regulators' spines. Despite fears, the large social networks of the world must embrace cryptocurrencies. These established networks would give the technology the boost it needs to become mainstream.
Facebook seems determined to launch its Libra token. The platform has the financial backing to pull it off. In the coming year, it's very possible that this project defies the odds and becomes one of the top coins in existence from day one of its launch. For now, the project remains one of the most relevant in the market, regardless of if it ever takes flight.
TRX – TRON
TRON has long been a favorite of investors. TRON has a forward-looking vision to power the Web3 revolution. This year saw TRON make major strides in its quest. The firm's TRC-20 token standard is also seeing more adoption by developers. TRC-20 token provides developers with more scalability and efficiency when compared to ERC-20 tokens.
TRON remains a dominant force in the market mainly due to its network and community support. The platform's founder, Justin Sun, is a vocal member of the crypto community. The coming year will see TRON's network grow to new heights. Sun's leadership and TRON's investor appeal keeps this token on most top ten lists.
BULLZ launches new campaign manager for web3 projects to collaborate with content creators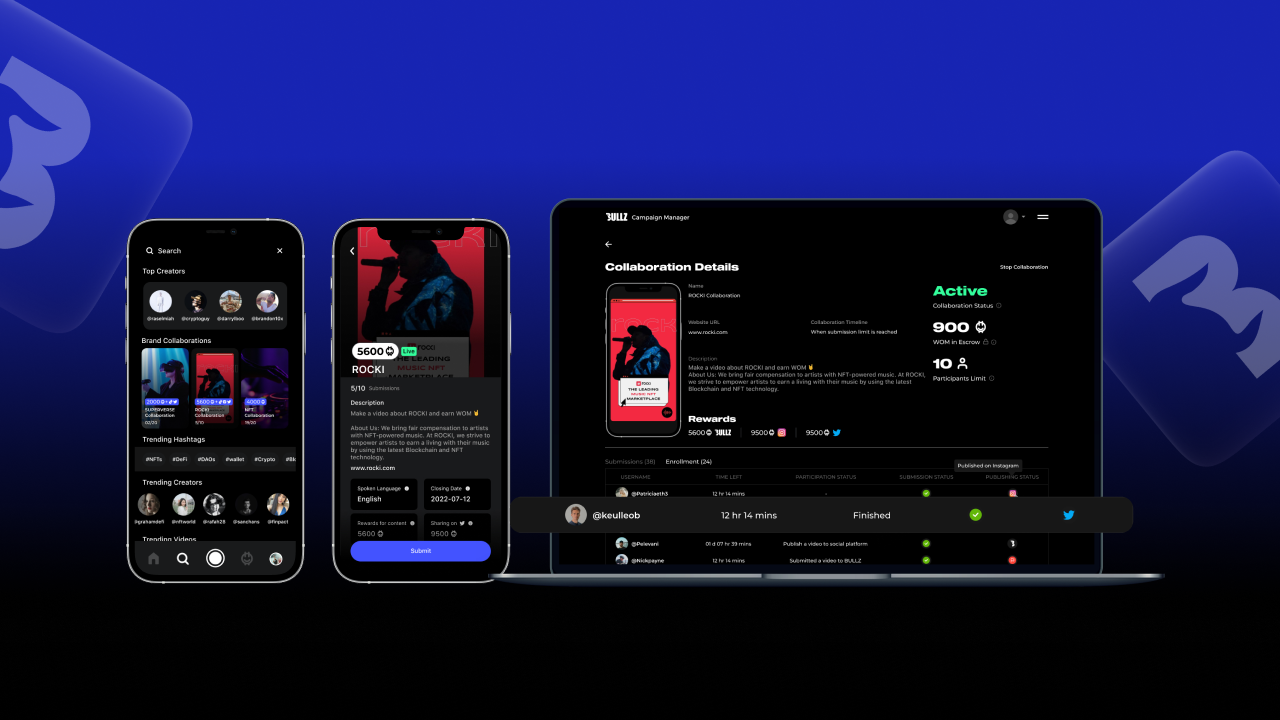 BULLZ, known as the "TikTok of Crypto ", is the first dedicated platform for users to discover and get rewarded for blockchain and crypto-related recommendations. Meanwhile having onboarded creators with an amassed 24m+ reach, the app has announced its feature expansion for verified creators and web3 projects to collaborate seamlessly. The new BULLZ Campaign Manager is available for any web3 related project to launch a campaign and receive user-generated content from top verified creators.
Brands can now instantly set up content requests through the BULLZ Campaign Manager to help boost their marketing, social proof and overall project awareness. After setting up the campaign, it is immediately broadcasted to verified BULLZ creators directly within the app. Creators can view the details, discover the project and decide whether to submit to the campaign by creating and uploading a video about the project.
Depending on the campaign settings, content creators can also earn more rewards for sharing the content on Twitter and/or Instagram. This ensures the content creation and content distribution for web3 brands. After submitting to a campaign, creators receive the $WOM reward instantly in their wallet. Since the content is part of a brand campaign, it is labeled as "sponsored" within the BULLZ app to ensure transparency. BULLZ has already initiated first campaign use-cases with various crypto projects, including Jigstack, Mad Metaverse, and leading music NFT Marketplace ROCKI.
Bjorn Niclas, CEO & Co-Founder – ROCKI: "We are excited to create campaigns on BULLZ as it not only supports our content marketing but in a way also helps onboard more potential users who might have not known about ROCKI but now get to learn more about what we are doing. Videos are also a great medium to grab attention and bring awareness."
Melanie Mohr, CEO & Founder of BULLZ: "This new feature for brands and creators will really fuel web3 marketing and community building to a next level. We know how hard it is for web3 related projects to market the amazing products they are building. Now they can easily set up campaigns as content requests in under 5 minutes and start seeing the first influx of content around their products. There is no selection process, as every verified creator sees the campaign and can personally decide to submit or not. This helps maintain authenticity and is seen within the content."
The BULLZ app is available for both iOS and android users. BULLZ has integrated the WOM Protocol as an economic incentive system that allows users to monetize their word-of-mouth recommendations about blockchain-related projects.
About the WOM Protocol
WOM (word-of-mouth) Protocol is a blockchain-based protocol that gives brands, content creators, publishers, and social networks a way to monetize word-of-mouth recommendations on any website, app or platform. WOM is backed by dozens of seasoned investors from around the globe. For more info about WOM: https://womprotocol.io
About BULLZ
BULLZ is a dedicated app for discovering authentic blockchain and crypto-related recommendations. Users can find trending projects, discuss them together with other crypto enthusiasts and experts and can get rewarded for sharing their own videos about the projects and companies they love. With the "promote to earn" model, users are rewarded with WOM Tokens for their recommendations directly within the app. For more information about BULLZ: https://bullz.com
Lyfe, the first music artist to debut its own Metaverse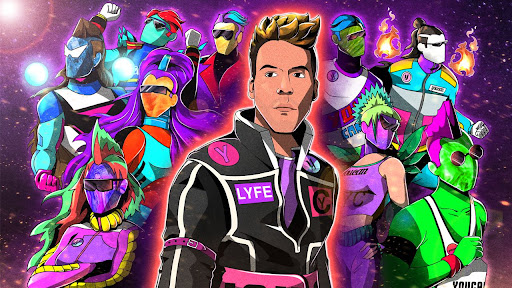 Miami-based entrepreneur Antonio Trincao, a.k.a. Lyfe, has unveiled the imminent release of his music album and the most innovative entertainment experiences and concerts in his own unique medium: The Odyssey Metaverse.
Introducing Lyfe from The Odyssey
After turning his career from being a tech entrepreneur to a full time music artist, Antonio Trincao a.ka. Lyfe shares how he got to do this transition in his career:
"My dream is to create music that becomes the bridge for anyone to start pursuing their own dreams. I believe that we live in a period in time that we are going through a global spiritual awakening, where people will actually want to break free. My generation wants to eat well, exercise, study, learn, dream and celebrate life in the most meaningful manner.

We want to make money and live our life by doing what we love.

I came to terms that I want to pursue what I love. And I found that one of the main pillars of this revolution of "pursuing what you love" will be the Metaverse. I think if done right, it will become the foundation that allows people to ideate, create and pursue their dreams, and develop their own businesses in a transparent and truly engaging online world.

The thing I'm proud, is that we actually have a Metaverse platform that works, has beautiful 3D graphics that provides a pleasant experience for fans, has engaging features that as an example allows fans to meet me virtually and see me, and works in any smartphone or laptop. No headsets needed.

On the other hand I also love real life. I love people. I love performing, but the power that a virtual world platform gives to you is unbelievable, because there is no limit of what you can do.

So I want to revolutionize the entertainment industry by co-ideating with my fans the most spectacular worlds, and perform the most unique concert experiences first in The Odyssey and then replicating in real life."

Lyfe shared that he gained this knowledge after producing a virtual concert back in 2020 with super stars Farina and Toosii that had more than 40,000 attendees and 1,000,000 views across social media platforms.
The former tech entrepreneur shares also shared that the first step to be part embark on this journey is getting the Lyfe book.

"I decided to create a book with 6 chapters, with a strong focus on my life journey until now as an entrepreneur. Not from a place of ego, but more from a place of vulnerability so that people understand why I am doing this.

In 2020 I had one of the most turbulent years of my life after pivoting my first company (events marketplace) to a virtual events platform, face rapid growth and fail to deliver product to customers.

This led to a huge financial crisis and debt and something that was the catalyst to really ask what do I want to do with my life!
Building something out of nothing, and tell a story with true purpose, it's probably one of the best feelings in life. You really feel like a pirate on the discovery of the unknown. Although my problem is that I never truly pursued the purpose I believed in, in the way that I'm truly made to pursue. In the way that I truly love, and in the way that I know I'm gifted. Through music."
The Lyfe NFT Book
On June 20th, 2022, Lyfe unveils the real-life NFT book with a limited edition of 50,000 copies, that contains the journey for Lyfe fans including his story, the why of his music, and citizenship passes to access The Odyssey Metaverse entertainment experiences.
Lyfe journey to The Odyssey shared in the Book
Lyfe and his team have created a journey that serves the purpose of his music.

Empowering humans to bring their dreams to life.

Lyfe states "I feel that the world has lost its soul, and at the same time we are looking to feel more spiritually connected. My music and the type of concert experiences that I will create for my fans will help them discover their passions, and what they truly love. This book, the music and experiences that I create it's all about helping you get there."
The First Step
Lyfe is dropping the first song from his album, with the sole purpose of empowering his fans to pursue what they love in life.
Those holding Lyfe's NFT book will also have a partial royalty on the song launch.

Lyfe shared "My dream is that the song translates the messaging behind the Lyfe Revolution, which serves has a daily ignitor and catalyst to help humans pursue the very best version of themselves.

On top of that, I believe this is the first time of the history of our civilization that we can actually break free, achieve the financial freedom that we always dreamed about and truly pursue what our heart and dreams wants. Therefore all the holders of the book should have a partial royalty, because this song was made for them. To support them. To empower them." 
The Second Step
Lyfe is challenging all its community members to get the Galatian NFT a collection of 7,777 characters with the sole goal of doing the #lyfexercise a 5-day tech detox.
Galatians will have to turn off their smartphones, laptops, and hardware devices during this period. Instead of using their devices, they will have to connect with their inner spiritual soul by writing and thinking about various questions such as:
●  What makes them happy?
●  What are their fears?
●  What are their dreams?
●  What have they accomplished in the last 2, 3, 5, or 10 years?
●  What are they ashamed of?
After completing the challenge, members will be rewarded with an exclusive Lyfe metaverse video concert airdrop and special merch members only sale.
Lyfe shared "I want my fans to feel empowered from day one. I want them to think about what they truly love in life. And let my music be their daily friend that comes and says hi while they go on that journey."
The Third Step
Lyfe will launch the y-Chains, a 2,000 edition in real life, and Metaverse chains, giving Lyfe fans "The Galatians" a citizenship pass in The Odyssey Metaverse. The citizenship pass will feature two elements:
●  Full features that come with the citizenship, including video calls, shopping in-world, events, so that Lyfe Fans "The Galatians" can meet Lyfe and other members, and participate in experiences
●  Access to the all areas of The Odyssey and discovery Lyfe's most unique entertainment experiences.

Lyfe quotes:

"My vision is actually to create entertainment experiences designed by the fans. I want to co-build concerts with my fans and community. I want them to ideate experiences, create products, organize event experiences so we can build the most unique entertainment experiences that the world has ever seen."

Lyfe shared with our team that, more chapters will be unlocked after the Chapter 3 y-Chains but as of right now remain in secrecy and will be only revealed upon completion.

Lyfe also states his wish to help shift from the culture of "addiction" and overuse of online platforms like Facebook or Instagram:
"One of the very first things I want to achieve with our community that we are creating is that my fans have a limit of 4 hours a day of usage in The Odyssey. My team and I think 4 hours will allow fans to experience the best entertainment experiences online, meeting other like-minded fans and still enjoy the outside world and spend time in real life."
About Lyfe
Antonio Trincao, a.k.a. Lyfe, is an artist and entrepreneur based in Miami, Florida. 
"I see myself more as a Steward of the message: Pursue what you love. I want to create music that endures the purpose of this community. Now, I am actively recruiting to fill all executive positions, including CEO and COO to help operate The Odyssey which will be the playground for my fans and my concert experiences, while I focus on what I love… Music!"
The Odyssey aims to become a defining project in crypto, NFTs, and the Metaverse. Lyfe and his project will launch a summer tour of events, starting with the official launch during NFT NYC, where fans can meet Lyfe and get to learn more about his vision in person.
For more information and to start your journey with Lyfe please follow the links below:
Lyfe | website | Lyfe on Instagram |
Inaugural ZENCON a resounding success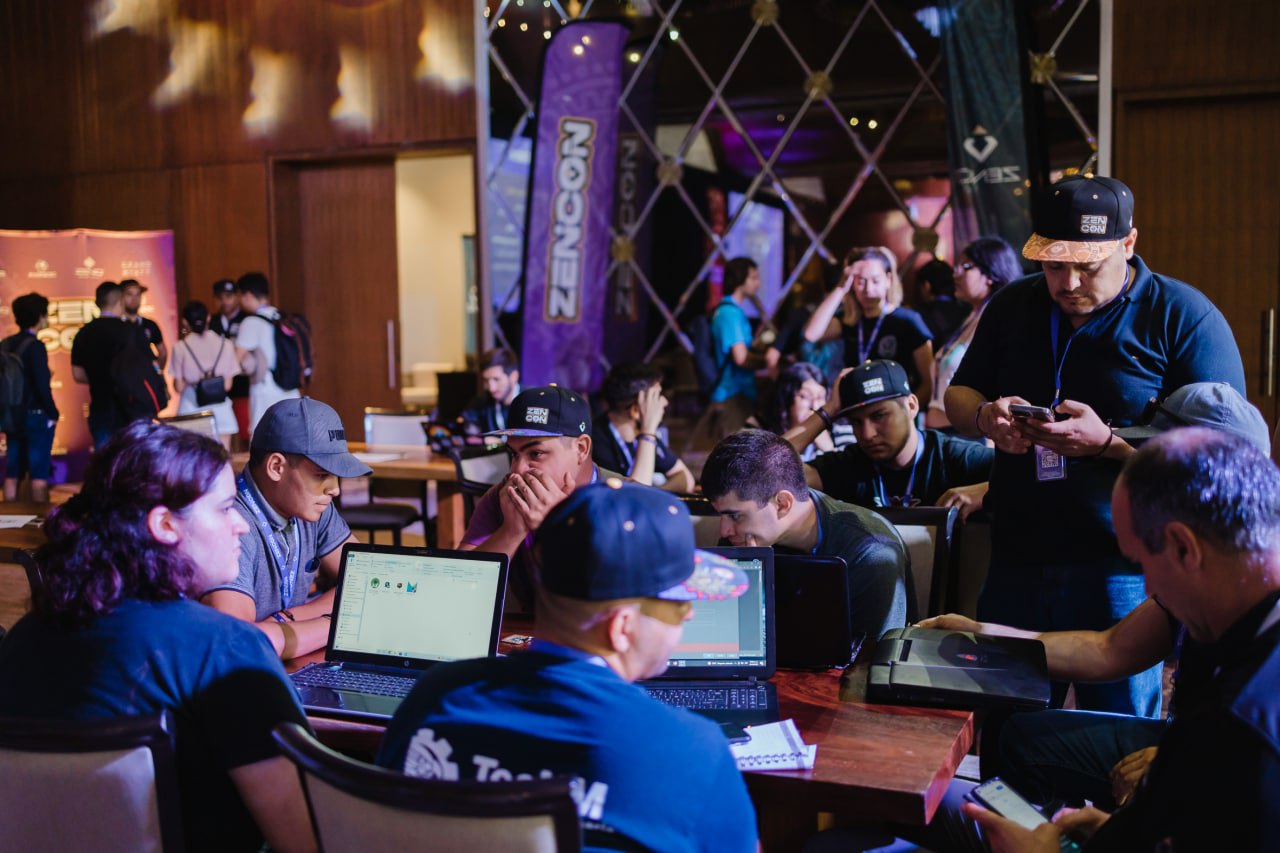 Over 200 participants and attendees of the 68-Hour-Hackathon produced 24 projects across 5 categories on the newly introduced ZENIQ Smartchain. Conference to return next year.
It wasn't only the views that were breathtaking. Once the virtual dust had settled, so were the results of the inaugural "ZENCON Technology Conference and Innovation Awards Hackathon" at the Grand Hyatt Hotel conference location in Playa del Carmen, Mexico.
Under a strict time limit of just 68 hours the attendees of the Hackathon event produced stunning results that made the high-caliber jury of Shahin Kamran (Vice President Blockchain Product Development & Innovation at Mastercard), Oderli Ferriani (CEO TUPAN.io a S.E.C regulated token), Rodrigo Espinosa (DIRECTOR at Greentech cluster & International Cleantech network), Mag. Erwin Dokter (CEO of ZENIQ(R) Technologies Ltd.) and Fernando Unzue (Business Technical Director in Data Loyalty) wonder if it would be fair to declare winners.
"We knew we arguably had some of the brightest minds in blockchain development on site here in Mexico. But then these hackers came storming out of the gates and the results were nothing short of spectacular," said Dokter, co-founder of ZENIQ, the company behind ZENCON. "It's exactly what we hoped for – an in-person event that would spark creativity and showcase what the ZENIQ Blockchain and Smartchain really are capable of."
It is fair to say that the conference checked both boxes. In total, 200 developers and innovators attended the conference, making the inaugural event a resounding success. 24 projects were created across five categories. Eventually, the jury had to make a call and awarded these projects prizes ranging between 10,000 and 20,000 USD.
The second inaugural "ZENCON Technology Conference and Innovation Awards Hackathon" will be held in June 2023. The location will be announced at a later point in time.
CATEGORIES & WINNING PROJECTS
In the "Metaverse/Gaming" challenge, contrary to expectations, two extraordinarily exciting projects will share the $20,000 with $10,000 per project.

TeMe – An easier and more fun way to manage the information of the company's employees (10.000$)
Netverse (A metaverse-project where the players can challenge each other for an amount of ZENIQ tokens) (10.000$)


In the "NFTs/Tokenization" challenge, the $20,000 prize money will be distributed to the N Farm project. N Farm is an NFT platform for the certification of food of animal origin that facilitates normative export.

In the Challenge "Decentralised Finance (DeFi) & Defi 2.0", the $20,000 prize money goes to the True Commit project. The team builds accountability into finance and links investments directly to final purchases.
The $20,000 of "The world of Web 3.0/Tools & Infrastructure" Challenge was won by the team "Data Link". The team focuses on incentives for data sharing and credential verification in the chain.

The category "B2B/B2C solutions on the ecosystem" presented a particularly exciting picture for all participants. The top prize of $20,000 went to DemeterGift. Their project focuses on fundraising as a service on the web3.

In addition, there were two special prizes that no one had expected. One was the Huitzil project, which simplifies the creation of smart contracts. The other was the FiDora project, which specialises in the decentralisation of real assets. Both projects were accepted into the ZENIQ Incubator Programme.
QUOTES
"ZENCON was a wonderful experience and I cannot wait to be a part of the next edition", Damiany Rosales, Durango-Mexico
"I learned a lot about blockchain in general and how to interact and meet a lot of people from a lot of countries", Salvador Gutierrez, Durango
"We came here with no expectations and were very pleasantly surprised to find so many motivated talents from all over the world. We are convinced that ZENIQ is creating a platform that will change the world for good. ZENIQ to the moon!", Balint Tatai, Austria
"A fantastic hotel and a great opportunity to meet wonderful people and very well organised.
My team and I are already looking forward to next year's event!" Vitali Kromine, London UK
About ZENCON
Introduced in 2022, ZENCON by ZENIQ is an annual technology conference and event to unleash the power of the ZENIQ blockchain technology. With more than 11,000 applicants for only 200 coveted spots, the ZENCON Hackathon will feature some of the world's finest blockchain developers and innovation leaders. ZENCON 2022 is being held in Playa del Carmen, Mexico from June 3-8, 2022. More information about ZENCON can be found by visiting www.zencon.io.
About ZENIQ Technologies Ltd.
The blockchain project was launched in 2018 and ZENIQ Technologies Ltd. was officially established in May 2021. It is a research and development company that develops customised, proprietary software and hardware solutions based on blockchain technology. Based in Dubai, UAE, the company has quickly made a name for itself with the ZENIQ Hub, a unique hardware device for fully integrated decentralised usage of blockchain applications. Learn more about the ZENIQ ecosystem at www.zeniq.com.
Media Contact:
pr@zeniq.com
Eric Heinemann
CMO of ZENIQ Technologies
PR Contact: