Safechaintoken Gains Coinmarketcap and Coingecko Listings After Successful Presale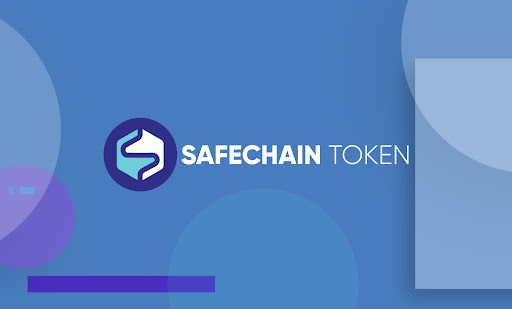 Safechaintoken (SCT) is now part of both cryptocurrency market trend platforms Coinmarketcap and Coingecko's list. Investors can now purchase the native token to the upcoming Safechainswap platform on Pancakeswap at $0.00655. The announcement also stated that there are now 2500+ $SCT holders, with its price increasing 300% since its presale event.
The platform also recently successfully commenced its presale and hit its hardcap of 250BNB in just 8 minutes. It offered early-bird investors a chance to acquire a deflationary token with massive potential for growth. The Safechainswap team hosted the event on the leading DeFi launchpad platform DxSale. According to DXSale, the fundraiser ran seamlessly and safely.
The First Decentralized Utility Token
The Safechaintoken is a hyper-deflationary token with a limited supply. Essentially, the crucial part of the Safechainswap protocol is its burn mechanism. The functionality ensures the growth of $SCT through deflationary pressure. Before the token launch, the team burned over 27 million $SCT from the total 250 million supply. Moreover, Safechainswap locked 25M $SCT in a wallet for burning. Over time, the developers will gradually destroy the tokens.
Safechainswap is planning on integrating more products and use-cases into its ecosystem. The demand for its utility token could rise due to its declining supply. According to the platform's developers, the market forces behind the token appreciation value will attract more investors over time and facilitate appreciation.
Long Term Sustainability
Holders of SCT are going to be the greatest beneficiaries of this network. SCT is on a mission to be sustainable in the long term. In the end, the mission is to be completely hyper deflationary.
SCT will achieve the full hyper-deflationary attribute by combining token burning mechanism and rewarding options. It has already burnt around 27 million tokens and plans to burn 25 million more tokens in future.
The SCT team intends to build strong price floor (support) that will foster steady growth of the token. SCT commits itself to long term price sustainability and continuous increase of its token's prices.
SCT Announces Listings on Top Platforms
According to a recent Tweet, Safechaintoken (SCT) is now part of both cryptocurrency market trend platforms Coinmarketcap and Coingecko's list. The token got listed on CMC 12 hours just after it had launched on Pancakeswap. It is a major milestone since most tokens take up to one week to appear on CMC, meaning SCT has massive bullish signals.
Investors can now purchase the native token to the upcoming Safechainswap platform on Pancakeswap at $0.00655. The announcement also stated that there are now 2500+ $SCT holders, with its price increasing 300% since its presale event.
Upcoming Events for SCT
In upcoming events, The Safechaintoken exchange integration will take place in the fourth quarter of 2021. Moreover, the dawn of Safechaintoken NFTs will drop during the first quarter of the financial year 2022. Safechainswap will provide investors with an independent platform where they can instantaneously swap any token.
Additionally, its developers promise to deliver an easy-to-use platform that will bring about seamless transactions with low fees. They have also assured investors that token swapping on Safechainswap is easy for everyone, novice or experienced.
Billionaire Plus Let's People Live their Fantasy in the Metaverse. IDO Set to Launch in December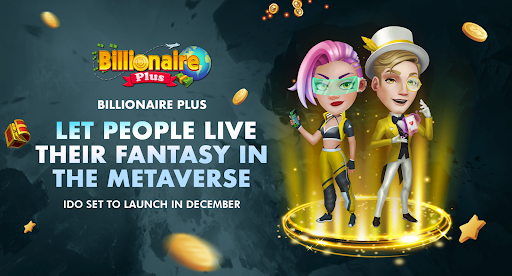 Billionaire Plus is a complete real estate metaverse blockchain game that incorporates 3D and VR technology for an immersive experience to buy, sell and trade for their dream lifestyle. They are supported and invested by X21 Digital, Lavender Capital, Fish DAO, Avalon Wealth Club, the Maven Capital, Unanimous, 2CRZ NFT, DCI, Fairum Ventures, Legion Ventures, Alphamoon with the other individual backers. Their platform is also going to launch its native $BPLUS token through an IDO on Roseon Finance, Enjinstarter in mid-December.
Toronto, Canada, 1 Dec 2021, Blending traditional board style gaming with crypto and metaverse, Billionaire Plus is a GameFi platform where users can own NFT backed avatars and buildings, allowing them to customize complete cities as they stake and earn to achieve their dreams. Unlike most other GameFi platforms that lose their appeal over time, Billionaire Plus will help to sustain the interest as it not only lets people play to earn but understand basic investment strategies such as estimating the best times to make trades.
Metaverse Estate Tycoon
Monopoly is perhaps one of the best-known board games around today. Centered on hours of fun and entertainment, the concept is to build your modern real estate empire and earn from the different buildings and properties. Billionaire Plus takes that concept and brings a much larger version of it in the shape of a whole metaverse where users can build complete cities. It is not the only building or virtual construction that players can do, but they can buy, sell and trade their properties and time their trades just right to make money.
Each option that is exercised comes with the chance to increase holdings. On top of that, all in-game items, be it the characters (avatars) of the players or the land/building they own, are represented by NFTs. The more unique the avatars and properties are, the more valuable they become which can then be sold for profits as NFTs.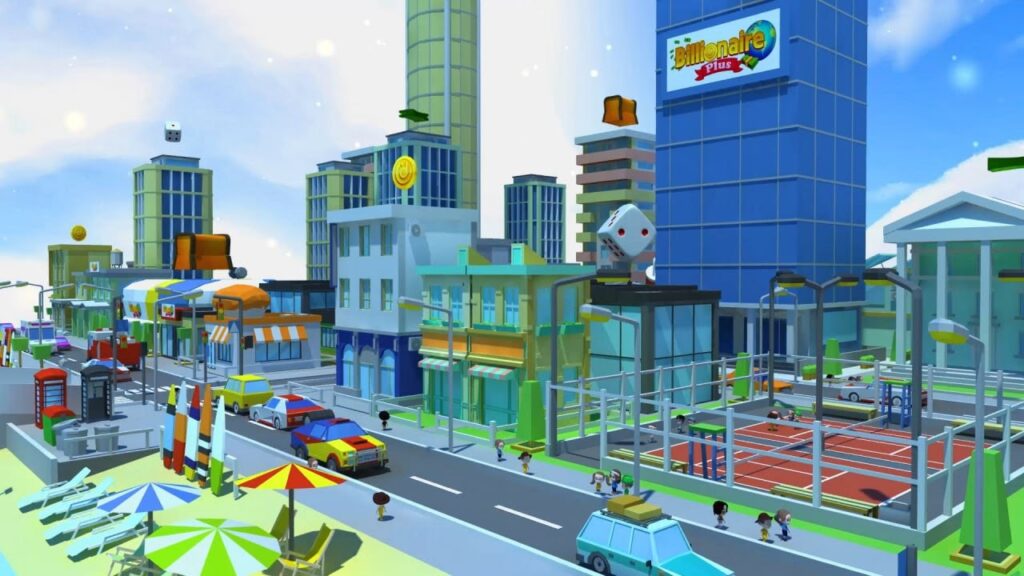 Metaverse, Meta Features
As a GameFi platform, Billionaire Plus offers a blend of a traditional game board and DeFi to create a completely new class of blockchain gaming:
Staking: Stake your $BPLUS tokens and earn NFTs.
Farming: Take part in different matches and farm to receive $KOB and $BPLUS.
Mine: Create a collection of NFT items (characters, buildings and other in-game items to mine tokens.
Marketplace: Buy, trade or sell NFTs
Build to Earn: Construct buildings on your land to increase your winnings.
Socialize to Earn: Make an impact and aggregate followers. The more you have, the more winning chances increase.
Challenges: Enter another player's property to challenge a game to win. Alternatively, people can enter your property and if you defeat, you earn.
$BPLUS: Token for Billionaires
$BPLUS is the utility token for the Billionaire Plus ecosystem and is limited to only 10 billion in totality. The IDO is set in mid-December and will see 300 million made available for the public.
Billionaire IDO will also come with an anti-dumping mechanism, with only half of the acquired tokens released at the TGE to all participants. The rest of the tokens will be released in two stages of 25% per month. This is designed to stop large volume players from selling off their tokens at profits and protect the long term viability of the project and other investors' money.
Billionaire Plus is backed by X21 Digital, Lavender Capital, Fish DAO, Avalon Wealth Club, the Maven Capital, Unanimous, 2CRZ NFT, DCI, Fairum Ventures, Legion Ventures, Alphamoon with the other individual backers for marketing and growth hacking. To know more about the Billionaire Plus metaverse and GameFi platform, visit their website and whitepaper.
Socials
Twitter | Telegram | YouTube | Facebook
Media Contact –
Billionaire Plus
info@billionaireplus.io
Devia8 Launches on PancakeSwap Today after Successful Pre-Sale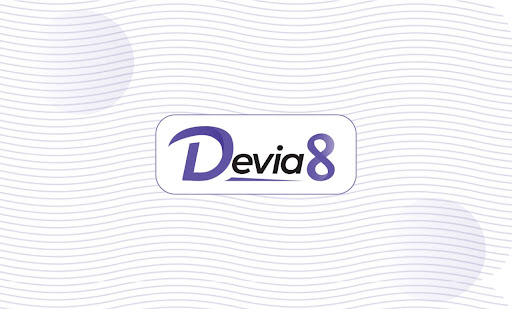 The All-in-One DeFi Platform Also Announces Upcoming Features
1st of December 2021 – Devia8, the world's first AIO platform, launches today on PancakeSwap following a successful pre-sale. The event took place yesterday on on PinkSale, where investors were able to buy 554,525 Devia8 tokens for only 1 BNB.
Additionally, Devia8 announces the imminent release of its trademark features, which should provide users with a gateway to all things DeFi.
Devia8 aims to bridge the gap between CeFi and DeFi with an extensive suite of financial tools. Furthermore, it seeks to provide services for both expert and beginner crypto users. Lastly, it plans to give people more control over their finances than the centralized money management system offers.
Its native token by the same name will provide both utility and stability in the growing Devia8 ecosystem. Interested investors can purchase it through PankaceSwap starting December 1st at 18:00 UTC. The platform will be supporting Ethereum & Binance Smart Chain Blockchains.
Those looking for quick immersion in decentralized finance can opt for Devia8's services. The all-in-one platform features a DEX, advanced analytics, automated trading, and a scam protector. Additionally, it provides crypto farming and staking, a non-custodial wallet, real-time audits, and a DeFi portfolio tracker. These are just a few of the many Devia8 features. The team will announce more in the weeks to come here.
About Devia8
Devia8 is a blockchain-based platform looking to provide a comprehensive suite of DeFi services. Its name is pronounced as "de-vi-ate." It explains the project's ambition to offer different opportunities than similar industry platforms. A three-tier structure and an anti-bot feature will provide fair advantages to all investors, regardless of their experience.
The Devia8 team is available at:
Fairies Finance Announces Successful KYC and Audit as Presale Date Nears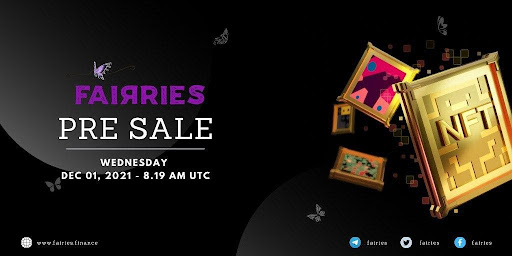 Chennai, India, Fairies Finance is announcing the successful audit and KYC of its smart contracts. The platform had mentioned the start of the audit and KYC through their social media pages. Following the successful audit, Fairies Finance network now has the go-ahead to start its Presale soon on the Pinksale Launchpad.
Fairies Finance Audit Report Released
Today, Watchtower released the Fairies Finance audit report on Github, which indicated that the Fairies Finance network is ready for business. The Watchtower blockchain and smart contract auditing network began the audit in November.
According to the report, the Watchtower implored a wide array of tests to test for DOS and other gas-connected attacks. The audit checked in-depth on various aspects of the projects, from the token, the taxing, and other vulnerabilities.
After the audit process, Fairies finance announced no high severity issues. The absence of high severity issues is good for the project since it means they can protect investor security. But, Watchtower identified other medium and low severity issues. The medium severity issues noted in the Fairies Finance smart contracts are common, especially for reward contracts.
Other low severity issues were noted in Fairies Finance, including a high distributor's gas limit capped at 500000. The above means if BNB prices increase, the gas fees will go higher than rewards. All in all, Fairies Finance investors should be able to work with the minor issues noted with smart contracts.
Fairies Finance KYC Report
Fairies Finance also announces the release of their KYC scan report. KYC scanning mainly focuses on the team behind the project. In KYC, the scanner looks at the team, checking for any money laundering connections. If one team member has money fraud issues, the entire project could be at risk.
According to Fairies Finance, Pinksale conducted the KYC scanning of their team. Pinksale did not discover any issues connected to the team.
The Presale Launching Soon
After the audit and KYC, Fairies Finance is announcing its Presale, which will start soon. The network has a native token dubbed Fairies, which will power the services offered within the platform.
Fairies Finance is inviting investors to participate in its Presale event, which will begin on 1st December 2021 at precisely 08:19 UTC. The Presale is less than 48 hours away. The fundraising event will run till 10th December at 16:40 UTC. The Presale could be cut short if the network hits the hard cap early.
The Pinksale Finance Launchpad will host the Fairies presale. Fairies Finance targets to raise a 350 BNB softcap or 700BNB hardcap. Each participant can only purchase a minimum of 0.1 BNB or a maximum of 5 BNB.
Website – Click Here
Twitter – Click Here
Instagram – Click Here
Discord – Click Here
Media Contact
Gopinath S
Official Email: gopi@fairies.finance