NFTOASTER is launching the first NFT coin presale platform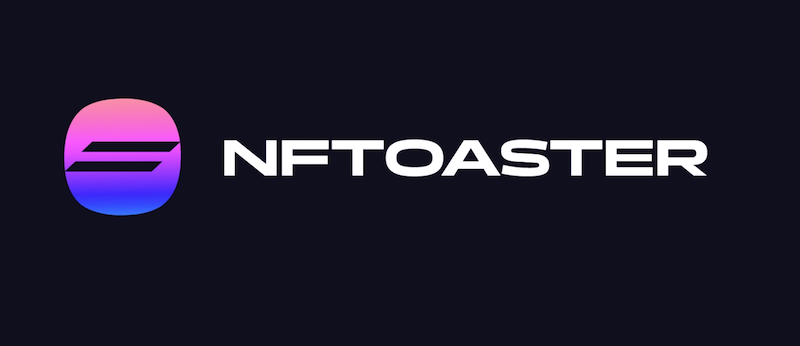 NFTs are great for creators and collectors, but collectibles are just the tip of the iceberg for how NFTs are going to disrupt the world we live in. In the next few weeks we're going to introduce pretty amazing ways to use NFTs, and today we're starting with one of the most interesting use cases.
Today we're launching the NFT coin presale platform based on BSC. We're calling it Initial NFT Offering (INO).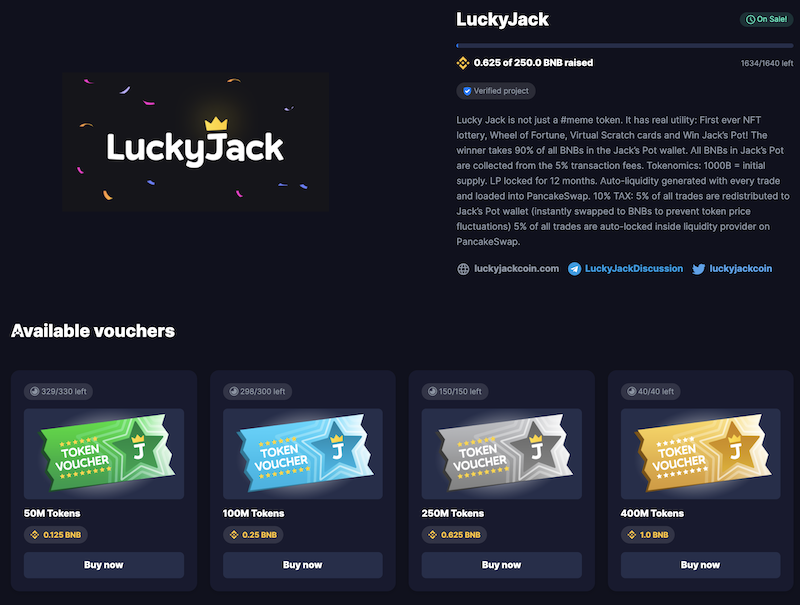 How does this concept work?
If you are going to launch a new coin (based on BSC) and you want to do a presale (private or public), you can go to www.nftoaster.com/launchpad/ and launch your presale with us.
Step 1: Create different NFT Vouchers, for example:
NFT Voucher for 1M tokens | Price = 0.1BNB | Copies = 100
NFT Voucher for 5M tokens | Price = 0.4 BNB | Copies = 50
NFT Voucher for 10M Tokens | Price = 0.75BNB | Copies: 25


Step 2: Choose for how long you want to lock these coins (at the end of the locking period, people who purchased vouchers swap the NFTs for your token).
Step 3: Launch your presale! Your users then come to nftoaster.com/launchpad and buy your NFT vouchers. If the voucher is locked for a longer period of time, In near future owners can re-sell their vouchers on nftoaster.com to the open market.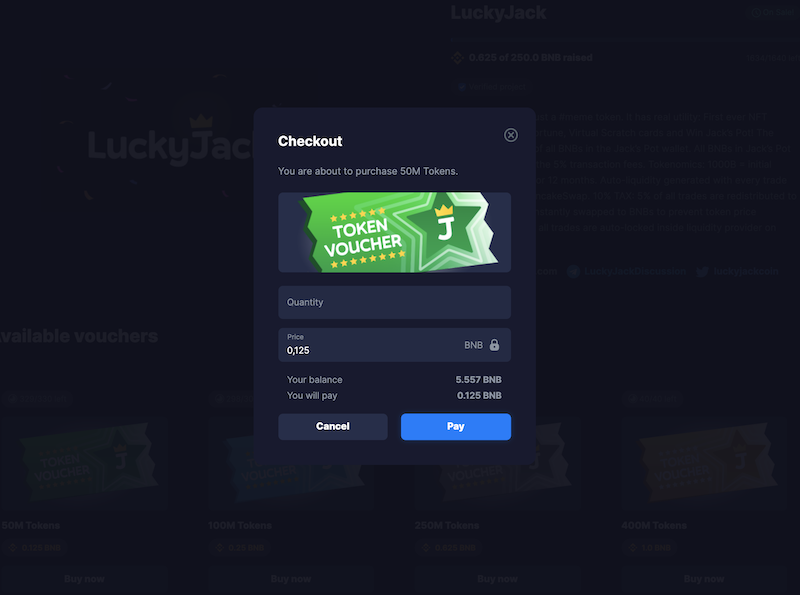 Step 4: When the locking period is over and the voucher is ready to swap, investors simply swap their NFT vouchers to get your token.

Why is this a really interesting concept?
You don't need to have your coin finished to do your INO. Your INO will allow you to raise money so you can do a bigger launch (More BNBs for LP and a bigger budget for marketing.)
You can do multiple types of INO presales: For example, you could do one private presale (password protected) with vouchers locked for 6 months, one public presale with vouchers locked for 3 months, and final public presale just a few days before your launch on PancakeSwap (you can choose to set different prices for each presale).
You can still do an IFO: If you want to do an IFO on PancakeSwap, one of the conditions is that nobody can have your token. If you do an INO presale on NFTOASTER and lock the vouchers, no one will own your token yet so you can still do an IFO on PancakeSwap.
When will INO go live?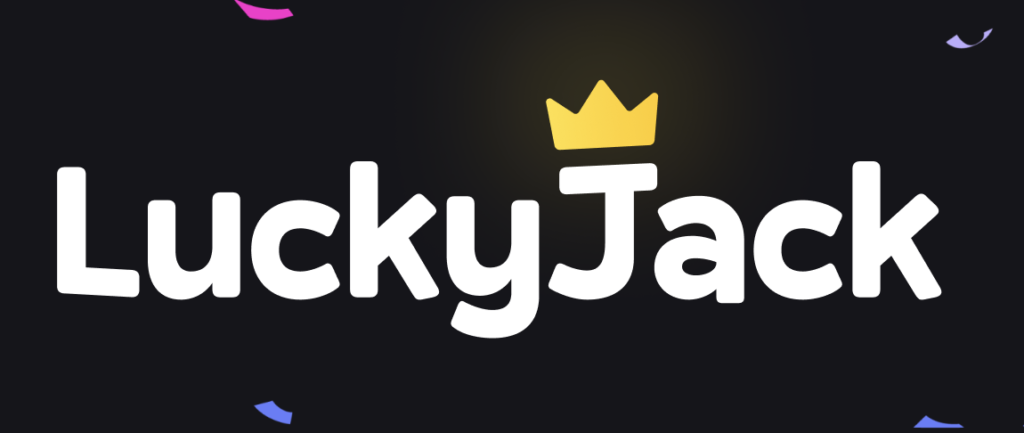 For the world's first INO we're partnering with a new coin called Lucky Jack
Is not just a #meme token. It has real utility:
🤑 First ever NFT lottery
🎡 Wheel of Fortune
♦️ Virtual Scratch cards
Win Jack's Pot!
The winner takes 90% of all BNBs in the Jack's Pot wallet. All BNBs in Jack's Pot are collected from the 5% transaction fees.
📎 Tokenomics:
1000B = initial supply
✅ LP locked for 12 months
✅ Auto-liquidity generated with every trade and loaded into PancakeSwap
10% TAX
♻️ 5% of all trades are redistributed to Jack's Pot wallet (instantly swapped to BNBs to prevent token price fluctuations)
🔓 5% of all trades are auto-locked inside liquidity provider on PancakeSwap
They're going to launch their presale with us on Monday 2nd August 2021 at 5PM CET. and They're looking to raise 250 BNBs. Offering 100B Lucky Jack Tokens in vouchers. These vouchers could be swapped to tokens when the presale is over.
If you want to do an INO presale of your coin with us please let us know! Send us an email at macmasters@nftoaster.com
Limoverse's Vision for Web3: Token Burn, Roadmap, and Leading the Wellness Frontier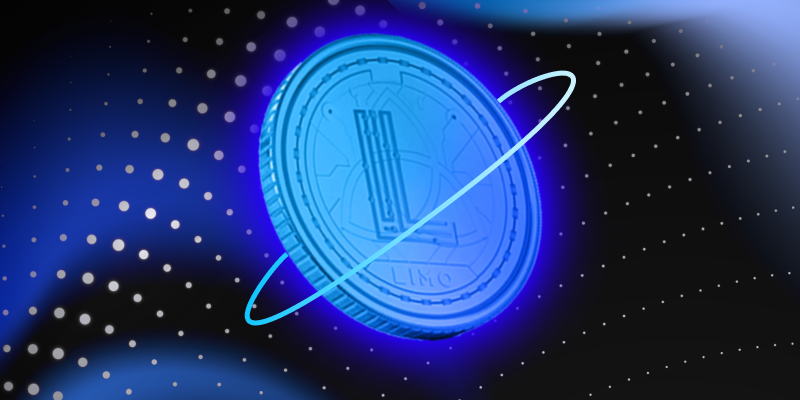 In an electrifying move in an otherwise quiet crypto market, Limoverse successfully completed its much-anticipated Token Burn Event!
The buzz surrounding this event is palpable, and for good reason. It all starts with Limoverse's unwavering commitment to transparency and its thriving community. Limoverse places its community at the core of its mission, emphasizing transparency, empowerment, and token appreciation for its dedicated users and token holders.
But what exactly is a token burn, and why is it generating such excitement? The answers to these questions are pivotal to understanding the magnitude of this event. Token burns are akin to enchantments in the realm of cryptocurrency. When tokens are subjected to a burn, they are permanently removed from circulation. This action not only diminishes the overall token supply but also heightens its scarcity, elevating the value of each remaining token.
Limoverse is taking token burns to the next level by introducing a pioneering algorithm that links token burns to real-world achievements. For every kilometer run and every calorie burned within the Limoverse app, an equivalent quantity of Limoverse tokens will be incinerated. Yes, you read that correctly! As users stay active and embrace a healthier lifestyle, the token supply shrinks, thereby augmenting the value of Limoverse tokens. This innovative approach ensures that your journey to improved health and fitness also translates into the growth of your investment. A true win-win!

$LIMO Tokens have a total supply of 10 Billion tokens and the burn event saw 86,494,575 LIMO tokens being burnt and taken out of supply.
Limoverse's commitment extends even further. "We are delighted to declare that all unredeemed rewards from our HealthFi Rewards Pool have also been subjected to a burn. This strategic move firmly underscores our dedication to forging a sustainable token economy, guaranteeing that each Limoverse token serves its utmost purpose" says Sajeev Nair, founder and chairman of Limoverse.
Talking about what the future holds for Limoverse, he further added. "Shortly, we are set to launch our most awaited projects: ModiFi and CreatFi, which will solidify our position as the most comprehensive health and wellness ecosystem in the web3 world. ModiFi is designed to empower users to flourish in all dimensions of wellness, from physical and mental health to spiritual well-being. The core focus lies in uniting top-tier wellness practitioners with advanced health tracking and AI capabilities, enabling users to take charge of their holistic wellness journey like never before.
Through self-paced courses and personal coaching, CreatFi will offer a gateway to personal growth and holistic well-being, cementing Limoverse's reputation as a leader in the Health and Wellness space.
About Limoverse
With a vision to become the largest digital health economy in the world, Limoverse's LIMO tokens are currently trading on Poloniex, Bitmart, and Pancakeswap exchanges. As the token expands its presence, Limoverse continues to break new ground in the health and wellness industry, leveraging Web 3 technology to empower individuals and communities alike.
Currently, the Limoverse ecosystem provides users with the option of earning rewards when they walk, jog or run and also when they burn calories thus keeping them motivated and incentivized to stay healthy through the HealthFi program.
You can download the Limoverse App from both Google Play and App Store. Be sure to visit the official website and join our Twitter, Telegram, and Instagram to stay updated with all the latest news and developments.
Wemade launches Drops NFT auction service on WEMIX PLAY 

Game NFTs and special NFTs will be available through English Auction on Drops 
NFT auctions for new games Melting Earth, Ballies and Yield KingZ, will be held sequentially until Thursday, October 12th
Leading South Korean game developer Wemade today launched the new Drops NFT auction service on its WEMIX PLAY global blockchain gaming platform. 
Drops will auction off game NFTs and special NFTs minted by various games available on WEMIX PLAY. Players can use WEMIX$ to participate in the auctions which uses the same English auction method as the WEMIX3.0-based DAO & NFT platform NILE (the highest bid is determined as the final winning price). 
To commemorate the launch of Drops, NFT auctions for three new games – Melting Earth, Ballies and Yield KingZ – will be held sequentially until Thursday, October 12th.
Melting Earth is a Metaverse real estate game to restore polluted earth and become the owner of new land; Ballies is an original strategy card game that combines basketball and fantasy elements into a new experience; and Yield KingZ is a Social Casino Game-Fi leveraging benefits of WEB 3.0 based on blockchain.
WEMIX PLAY is the top global blockchain gaming platform with more than 9 million cumulative users. It offers everything from card, puzzle, simulation and strategy games; to first-person shooters, battle royale, multiplayer online battle arena (MOBA), and massively multiplayer online role-playing games (MMORPG); to casual, social networking (SNG) and sports games. 
For more information about the NFT auction service Drops and WEMIX PLAY: https://wemixplay.com/nft/drops/all.
About WEMADE
A renowned industry leader in game development with over 20 years of experience, Korea-based WEMADE is leading a once-in-a-generation shift as the gaming industry pivots to blockchain technology. Through its WEMIX subsidiary, WEMADE aims to accelerate the mass adoption of blockchain technology by building an experience-based, platform-driven, and service-oriented mega-ecosystem to offer a wide spectrum of intuitive, convenient, and easy-to-use Web3 services. Visit www.wemix.com/communication for more information.
Chooky Becomes Official Racing Sponsor of Meadowlands Sports Complex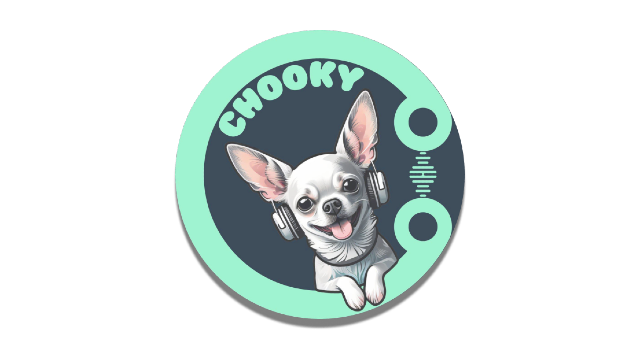 Chooky, the pioneering cryptocurrency platform, is thrilled to announce a groundbreaking partnership as the Official Racing Sponsor of the Meadowlands Sports Complex. This historic collaboration cements Chooky's position as the very first cryptocurrency to sponsor this iconic sports and entertainment venue, ushering in a new era of crypto adoption and engagement.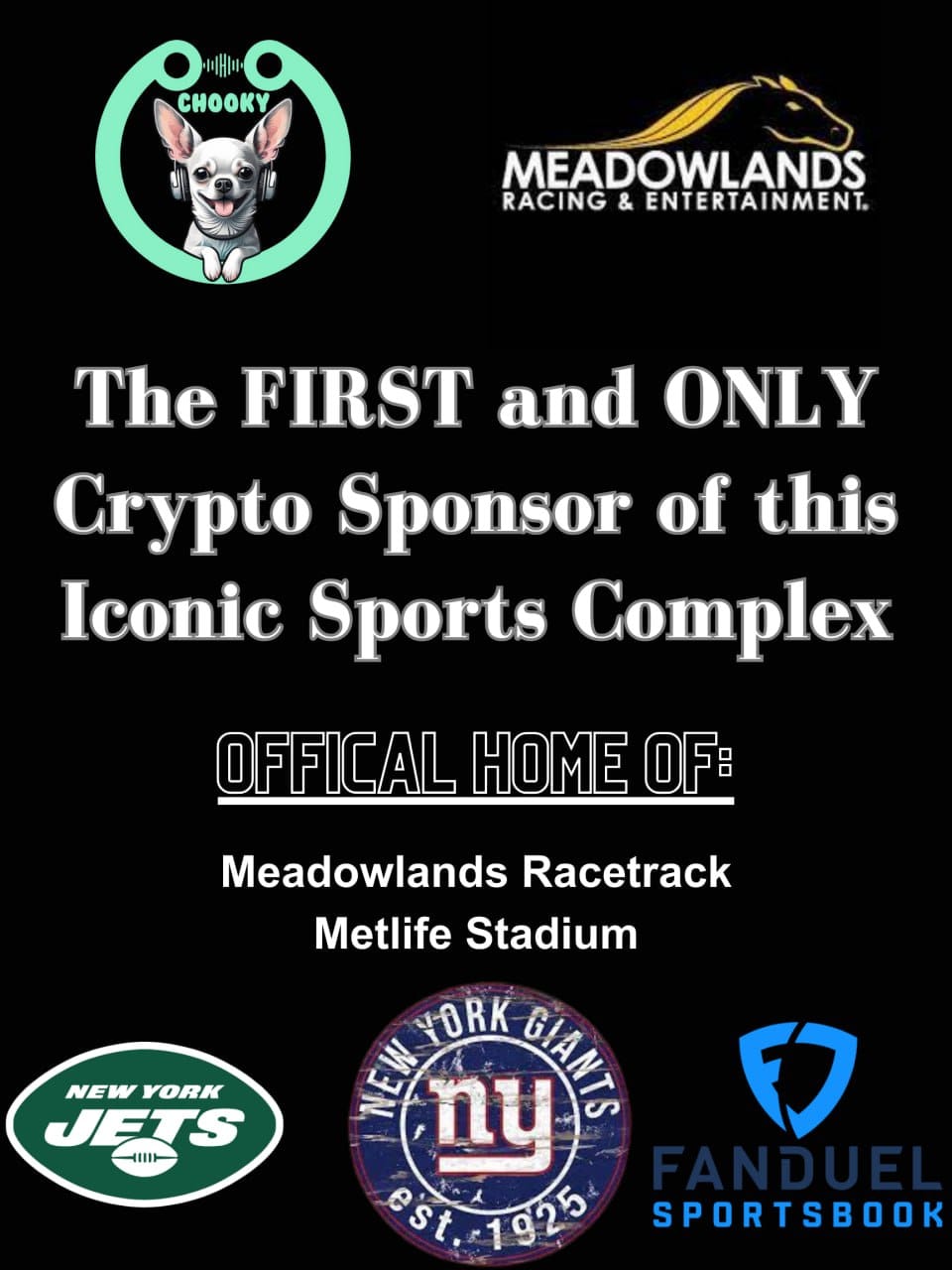 Meadowlands Sports Complex: Nestled in East Rutherford, Bergen County, New Jersey, the Meadowlands Sports Complex is a renowned sports and entertainment destination, overseen by the New Jersey Sports and Exposition Authority (NJSEA). The expansive complex encompasses several world-class facilities, including:
MetLife Stadium: The hallowed ground of the New York Giants and New York Jets of the National Football League (NFL).
Meadowlands Racetrack: A prestigious harness racing circuit renowned for hosting the annual Hambletonian Stakes.
Quest Diagnostics Training Center: The dedicated practice facility for the New York Giants.
American Dream: An innovative retail and entertainment destination, housing the Metropolitan Riveters of the Premier Hockey Federation (PHF).
Meadowlands Arena: A storied venue, once home to the New Jersey Devils of the National Hockey League (NHL), Seton Hall University's men's basketball team, and the now-Brooklyn Nets of the National Basketball Association (NBA).
Additionally, the Meadowlands Sports Complex proudly houses the largest sportsbook in the world – FanDuel Sports.
Chooky's status as the Official Racing Sponsor of the Meadowlands Sports Complex marks a significant milestone in the world of sports sponsorship and cryptocurrency. As part of this historic partnership, Chooky will be prominently featured in commercials during the complex's live stream, which boasts a daily viewership of millions of users. This presents a unique opportunity to connect with sports enthusiasts and crypto advocates alike. The first commercial of Chooky is set to air on September 30.
But that's not all. Chooky's presence will be felt even more tangibly as a full-page advertisement graces all racing forms and Meadowlands media. This means that every visitor to the Meadowlands, whether drawn by the allure of horse racing or other electrifying entertainment, will be greeted by the captivating $CHOO ad. It's an invitation to explore the world of Chooky, offering an enticing way to invest and be part of this vibrant cryptocurrency community.
In celebration of this monumental partnership, the Meadowlands Racetrack will host the "Chooky Inu – $CHOO" race on September 30, 2023. Following the race, an official presentation honoring Chooky will be held in the winner's circle, marking the beginning of an exciting journey together.
Papi, CEO of Chooky, enthusiastically remarked, "This sponsorship of the Meadowlands Sports Complex is groundbreaking for the simple fact that we are the first and only crypto sponsor of theirs. We believe in the potential of cryptocurrencies to reshape industries, and this partnership exemplifies our commitment to innovation and community engagement."
This sponsorship marks the beginning of Chooky's comprehensive web2 marketing plan, with more exciting initiatives and engagement opportunities on the horizon. Stay tuned as Chooky's journey with the Meadowlands Sports Complex unfolds, promising a fusion of sports, entertainment, and cryptocurrency like never before.