LocoMeta Introduces a Metaverse Game Centered around NFTs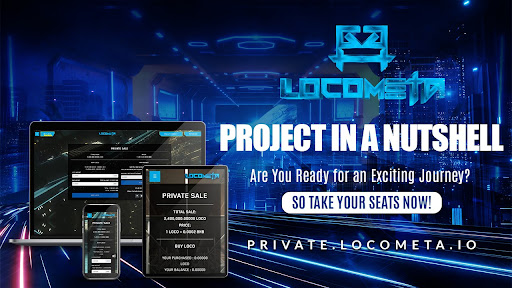 LocoMeta is excited to announce its blockchain-based business Metaverse game centered around NFTs, staking, and farming. This feature-rich mint-to-earn game allows users to earn LOCO Tokens (in the LocoMeta Universe) by buying various NFTs. Notably, the game is deployed on the Binance Smart Chain. It is compatible with Web3 wallets, such as Trust Wallet, which users can leverage for transactions and gas fees settlements.
LocoMeta aspires to be the most creative Metaverse game on the blockchain. It allows its users to enjoy being a part of an infinite universe, the thrill of strategic gameplay, and the opportunity to earn LOCO tokens.
Mint to Earn
According to the website, LocoMeta is a game that involves a train that goes around the Metaverse Universe to the end of the world. The team plans to complete this in the years 2024 to 2025.
In the LocoMeta universe, NFT tokens are incredibly dynamic, practical, and functional. Unlike many NFTs in the crypto space today, strictly collectibles or "artwork," the NFTs in the LocoMetaNFT Framework have multiple uses.
NFT tokens can be transferred out of the game universe and sold or exchanged on third-party sites. The LOCO NFTs, on the other hand, serve practical purposes in the LocoMeta Universe.
LocoMeta NFTs
While the NFTs in LocoMeta are cool to look at, they are also fully functional and beneficial to your character in-game.
Each NFT has a distinct level and feature. The wagon NFT comes with a multiplier value. It determines the number of tickets printed, the time it takes to produce each seat, and the time for the machinist to distribute them.
Your daily production amount is indicated by the ticket NFT. Purchasing a ticket will allow you to start production on your wagon. Seats NFT, on the other hand, show your distribution day. In this case, your distribution day begins at 60 days if you are not a seat owner. In addition, you can reduce your distribution time by purchasing a seat.
Finally, the machinist NFT is the most vital component of a train. LocoMeta wanted to give the machinist's NFT a nice meaning here. The faster you go, the better your machinist. It allows you to cut the number of days and produce LOCO more quickly.
The LocoMeta Token
The LocoMeta token is connected to and synchronized with the Binance Smart Chain. Therefore, one wallet can quickly, easily, and cheaply send funds to another on the network. Users can also send it into and out of the LocoMeta.
In-game and outside the game world, players will use the LocoMeta token to buy and trade NFTs. The team sees it as one of the token's primary applications. Players will list their NFTs for sale and exchange them for the LocoMeta token via the in-game auction houses. They can also fix the damage, buy items, and buy fuel, among other things.
Furthermore, the LocoMeta token can be staked and used for farming outside of the game universe. Users will get rewarded when they stake or use the token to farm.
About LocoMeta
LocoMeta is a blockchain-based business Metaverse game focused on staking, farming, NFTs, and other features. LocoMeta aims to become the most creative Metaverse game on the blockchain. Hence, the mint-to-earn game provides users with a fun experience by purchasing NFTs to earn LOCO tokens.
The NFTs are earning models, but they will prioritize making the first avatar in the in-game universe and participating in the beta version, which they expect to be completed by 2025. Notably, the game is deployed on the Binance Smart Chain and is compatible with Web3 wallets.
The LocoMeta project will slowly adopt more DAO-like features, giving the community the ability to decide on certain aspects of the project's growth.
Token Information
Token Name: LocoMeta
Token Symbol: LOCO
Token Type: BEP-20
Total Supply: 150,000,000
Smart Contract Address: 0x458a55951D7974ADE50c2A53827E9144c7fe804b
Initial Circulation Supply (Quantity of unlocked at TGE): 1,300,000
Initial Circulation Supply Percentage: 0.86
Initial Market Cap: 156,000 USD
TGE (Token Generate Event) Time: Instantly
About the Campaign
Various campaigns are being held to celebrate the announcement of LocoMeta.
Private Sale
Anybody can book a place and be one of the first to step into the LocoMeta Universe.
Visit the Private Sale page to see and research all the attractive offers.
Whitelist
Starting January 28th, LocoMeta is running a $40,000 Whitelist Campaign, and if you enter by February 12th, you will be entitled to purchase up to $200 worth of token at private sale price. Join LocoMeta whitelist campaign.
Social Media Handles:
Volt Inu (VOLT) Listing on Gate.io While Their Marketing Strategy Continues to Grow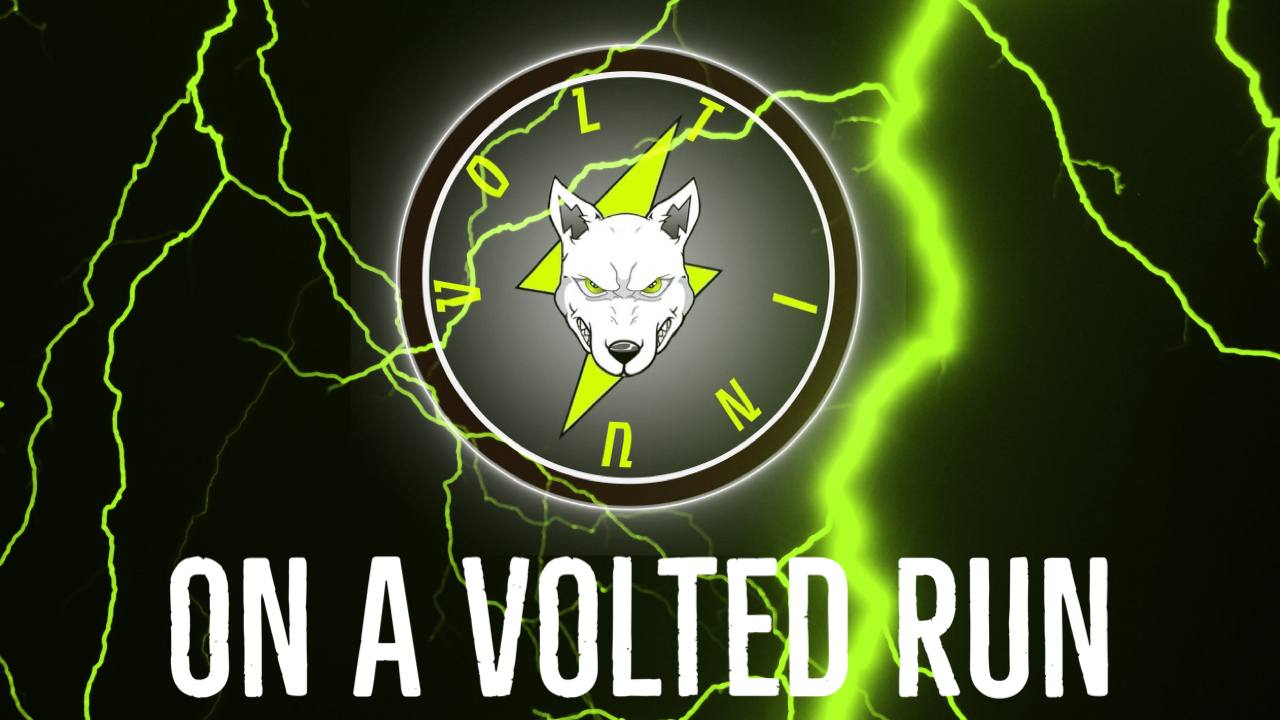 The Volt Inu team is excited to announce that its token ($VOLT) will soon be available on the Gate.io exchange. As its founders explained, this listing is just the latest milestone in Volt Inu's go-to-market strategy.
Gate.io is a world-leading digital asset trading platform with millions of registered users. The exchange offers a wide range of tokens and features an intuitive user interface. Volt Inu's listing aims to speed up the mass adoption of the $VOLT token.
What Does the Latest Listing Mean for Volt Inu?
Gate.io, one of the world's leading crypto exchanges, is listing Volt Inu ($VOLT ) on its platform on September 9th.
This Tier 1 listing is a significant development for Volt Inu, as it opens up the token to a much wider audience and to some of the biggest exchanges in the world. Gate.io is one of the most popular exchanges in the world, with over 6 million registered users.
This listing gives Volt Inu a significant boost in visibility and legitimacy. Therefore, investors will be looking at its impact on the token's price. 
Volt Inu is a relatively new entrant to the cryptocurrency market, but it has already made a big splash. The team behind Volt Inu has impressed investors with their strong track record and commitment to delivering value.
This move is a new step following the success path of Shiba Inu ($SHIB) after its listing on the same platform. Back in April 2021, Shiba Inu's price was just $0.0000002. However, after being listed on Gate.io, its price surged by 175X to almost $0.000035 in less than a month.
This listing is a big vote of confidence from Gate.io in the potential of Volt Inu. It is an important step forward for the team and the project. Crypto enthusiasts will be careful to see how this operation will impact the trading activity on the $VOLT token.
Volt Inu's Marketing Strategy Continues to Grow
Volt Inu's team is working hard to give this project a strong marketing strategy. The upcoming Chainlink SmartCon event in New York City will have VOLT as a sponsor. The operation aims to increase the project's public image and attract new users. 
Additionally, the team has started an extensive billboard campaign across the United States that will last four months. The team believes this operation will make people more aware of the project and its purpose. 
Moreover, drivers for Uber Eats and Doordash are spreading the word about VOLT to their clients. These food delivery services are popular among people of all age groups, making this marketing method potentially effective. 
Finally, the project has a vast marketing campaign going on in Columbia. This campaign aims to educate tens of thousands of people about cryptocurrencies and Volt Inu. The team hopes this will increase the project's visibility and attract new users. 
About Volt Inu
Volt Inu defines itself as a hyper-deflationary ecosystem that offers users a wide range of features.  As its founders explained, investing in VOLT means investing in a basket of diversified assets. Among these assets, Volt Inu's website mentions NFTs, altcoins, stablecoins, and others.
Volt Inu implements an automatic 2% burn tax on ETH and another automatic 4% burn tax on the BNB Chain. These mechanisms wish to guarantee a rising price floor by reducing the circulating supply, giving the token a deflationary nature.
Volt Inu has attracted much attention from the crypto community thanks to its innovative approach and strong marketing strategy. The team wishes to deliver value to investors, and the listing on Gate.io is a step forward for the project. 
With a wide range of features, Volt Inu is well-positioned to accelerate the mass adoption of cryptocurrencies.
Volt Inu's website provides additional helpful information on the project. Furthermore, the team frequently uses the social media pages below to keep in touch with its large community base.
The Legends of Bezogia Beta Launches on Aug 30th 2022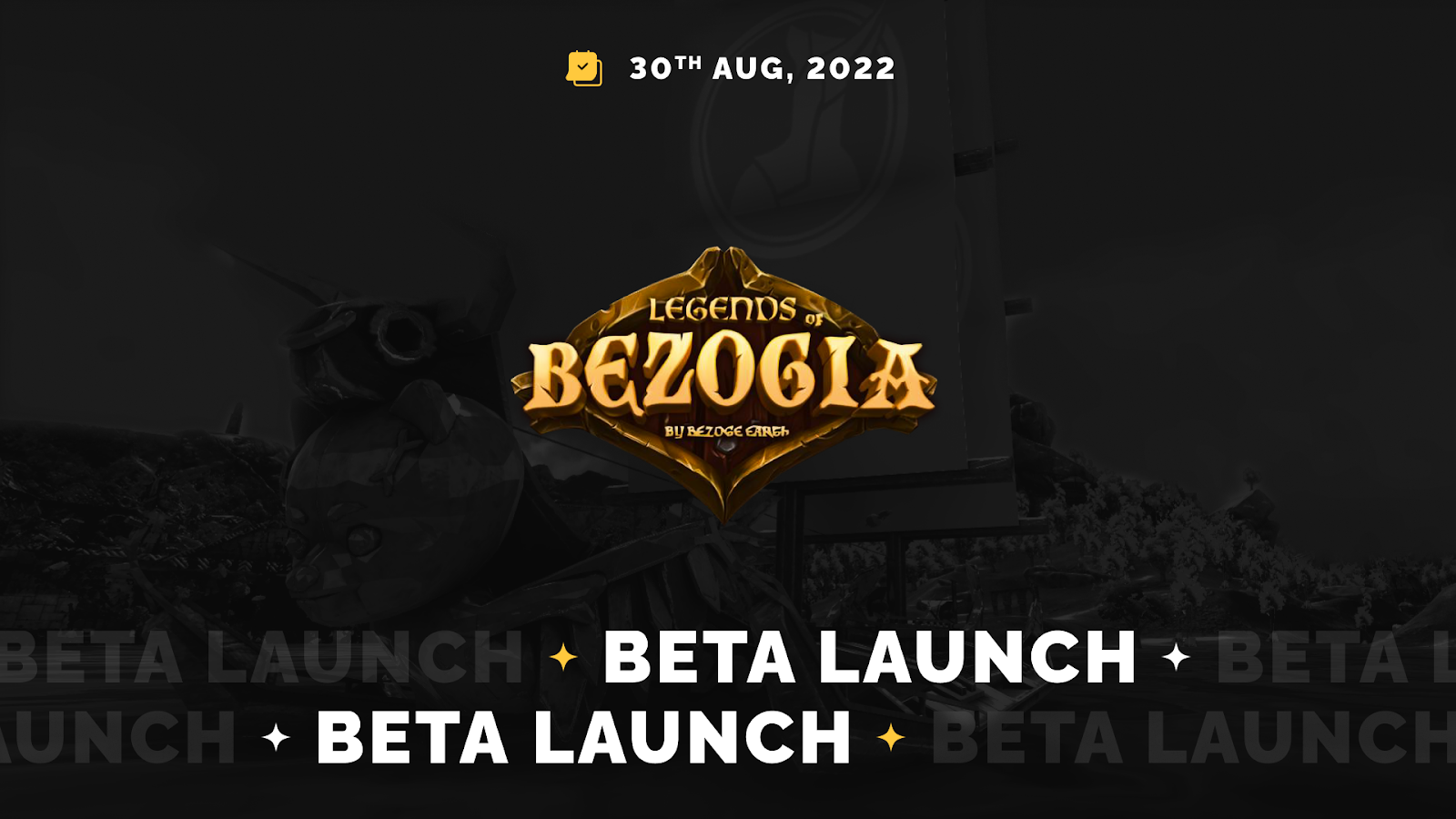 Zogi Labs Ltd. today officially announces the Beta launch of their upcoming crypto & NFT based MMORPG – The Legends of Bezogia, which goes live on August 30th, 2022. The Legends of Bezogia aims to set a new standard in crypto & NFT based gaming with a whole new experience involving a deep and rich storyline, next-level graphics, a massive open world with playable, rentable and tradable NFT items & characters.
The Biggest Crypto Game Launch to Date
The Legends of Bezogia delivers an unparalleled player experience with in-game mechanics, features, action-packed gameplay and an advanced decentralized database which is a cut above the competition in the crypto-based gaming market in 2022. With a fully interactive storyline, thousands of NFT characters, weapons and skins, the game aims to change the blockchain videogame ecosystem with a product that's so far ahead of the pack that players will not be able to get enough of it. 
With a highly talented and diverse team of game designers working on both the play for fun and play-to-earn game mechanics, gamers around the world have endless possibilities of enjoying their daily digital gaming experience in the wonderful and wild world of Bezogia. 
"With The Legends of Bezogia, we want to send shockwaves through the gaming industry with an NFT crypto game that makes everything else look like it's from 1995. With over a year in development, a rapidly expanding global team and some of the best creative minds in the industry, we're going to give the crypto gamer exactly what they want, a game that keeps them coming back for more. With the release of Beta and our massively supportive community across all of our platforms, and a full roadmap of game content, we're going to make The Legends of Bezogia the best crypto game on the market today." Steve Murray, CEO of Zogi Labs Ltd.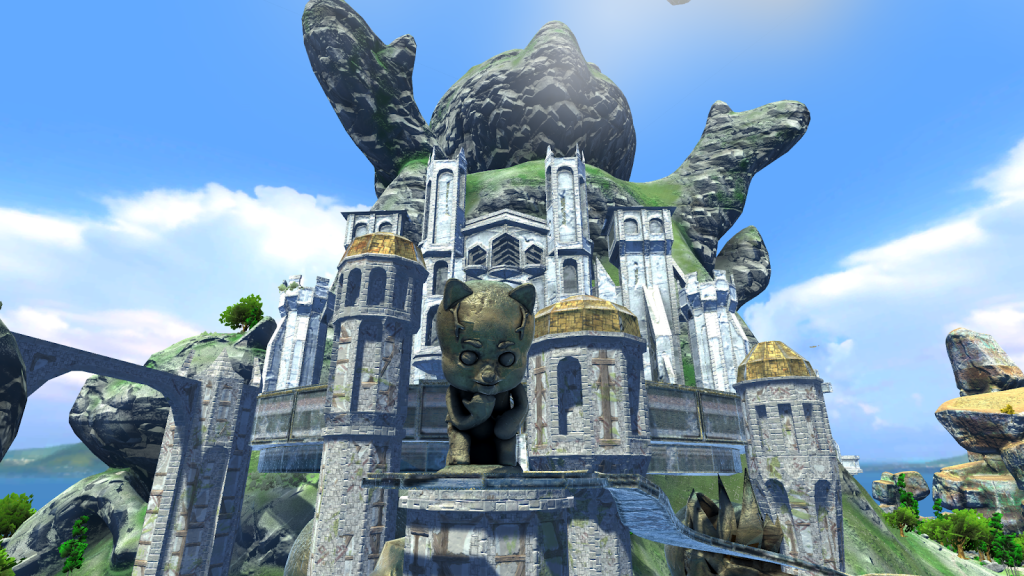 A Major Leap Forward
With cross-platform play and open-world content available on both PC & Mobile, The Legends of Bezogia Beta is packed with fun that gamers can enjoy for hours on end. Taking play-to-earn gaming to new heights & bounds, the game incorporates a gripping storyline with a deep & rich backstory stacked with bone-rattling plots. The intense combat (both PVE & PVP), jaw-droppingly beautiful landscapes, and enthralling quests, which take the player through a fascinating story will leave them hungry for more. The Legends of Bezogia is a gigantic cross-platform open-world MMORPG game that features 8 diverse breeds of Bezogi, which all have their own unique personalities, aesthetics, and play styles that will appeal to any gamer with a thirst for adventure and a desire to dominate their rivals. With powerful and meme-based in-game villains and monuments scattered throughout the landscape, Bezogia is both an action-packed humorous adventure and an educational experience for anyone new to cryptocurrencies. 
The First Crypto Game for Non-Crypto People
The game is developed and designed in a way that anyone, regardless of their knowledge of cryptocurrencies can log in and enjoy the game. Players without prior knowledge won't need a digital wallet to play and will be able to play the game how they see fit. There are educational elements to the story which take players on a journey with light-hearted memes and jokes related to crypto which may pique some players' interest in learning more. For the gamer who knows their way around the metaverse, players can buy, sell, trade, and earn in the biggest meme metaverse on the blockchain to date.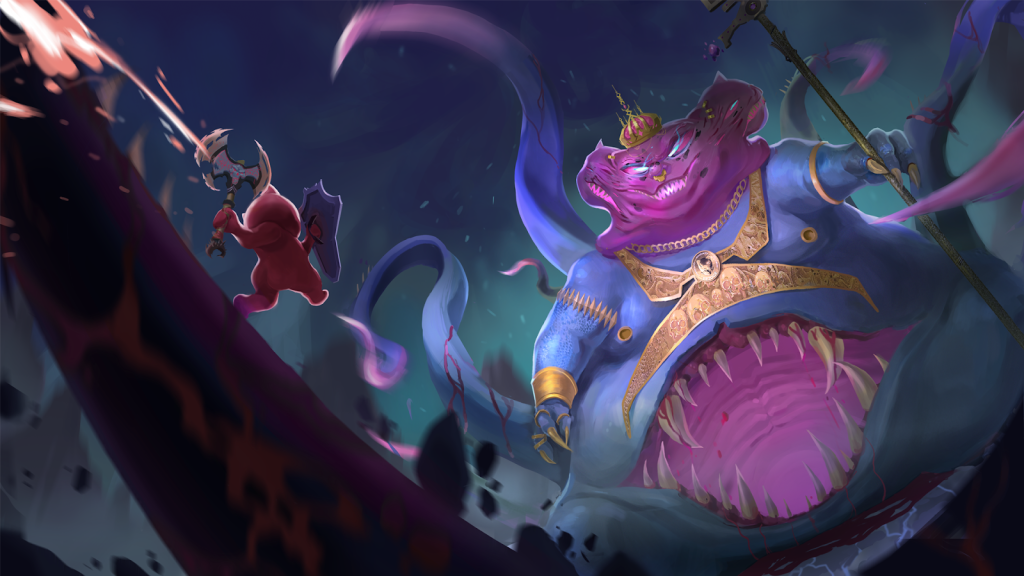 The Legends of Bezogia Beta Action List
The Beta is packed with fun things for gamers to drive right in and get their teeth stuck into. Present in the Beta launch are the following key highlights which are eagerly waiting to be experienced.
A massive 34 million sqm map.
Millions of unique weapon combinations. 
Powerful Enemies – Swole Doge, Keyboard Warrior & The FUD King.
Enhanced combat.
Exciting new quests. 
The Beta is officially launching on August 30th 2020 with the full game planned for release in Q1 2023. 
Click to sign up for Beta now – https://www.bezoge.com/beta-launch
For more information on The Legends of Bezogia please visit https://bezoge.com
Buy Bezoge: https://www.bezoge.com/bezoge-token/exchange-uniswap
Press Contact 
For more information on The Legends of Bezogia please visit https://bezoge.com
Press Contact 
press@bezoge.com / Carrie Shuffield
About Zobi Labs Ltd.:
Founded in 2021, Zogi Labs Ltd, previously known as Bezoge Earth, under the game title of The Legends of Bezogia is an emerging Crypto-based MMOPRG Play & Earn Blockchain Game, available in Beta on PC, with support for Android-based devices coming soon and full global release planned in Q1 2023. 
Adademon Unveils Metaverse Game Demo, Prepares to Launch P2E Game as $Agony Token Sale Allocation Gains Mass Adoption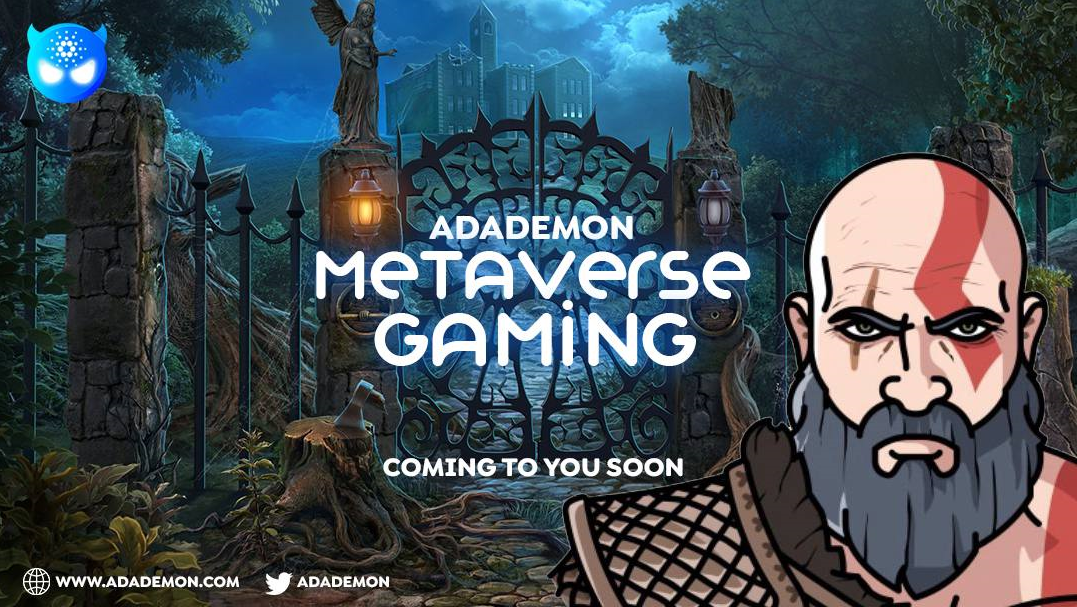 The NFT gaming industry is experiencing a revolution as Adademon, a play-to-earn metaverse-based platform has unveiled its game demo. The Adademon team has announced its successful negotiation with CUBIX, a prominent game development and blockchain company, to begin developing its game. Along with the $Agony Token Sale.
In its quest to ensure the project succeeds, the team believes that collaborating with CUBIX, a top development company, will make its project a reality. On 2 June 2022, the delegation team visited the CUBIX regional office to finalize the development of its metaverse game on the Cardano blockchain.
Collaboration With CUBIX Promises Future Growth
The first phase of the game development will see a single-player interactive RPG 3D game launch with special attention to the storyline. Adademon also plans to launch a robust gaming economy system with unique items and characters. According to the team, the game's beta version will be unveiled during the fourth quarter of 2022.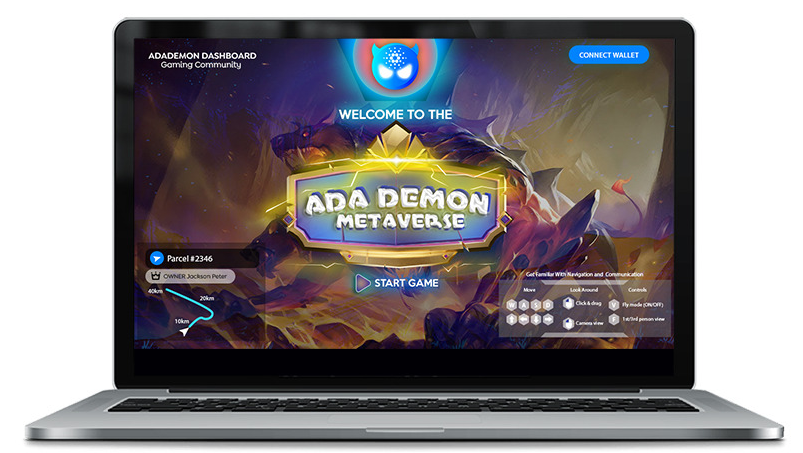 Adademon takes a step further, launches land on the metaverse
In another development, the Adademon team has created its unique Adademon land on the metaverse known as "The Elysian Plains." The plain is 150,000 plots of land, comprising several characteristics, allowing investors to access all the technology, network layer, and resources to build a successful ADA Demon experience.
Anyone can sell, buy, or rent land through the ADA Demon Marketplace. When an investor buys land, such an investor owns whatever is on the land since all the transactions are recorded on the Cardano blockchain.
According to the team, each Elysian land token contains unique coordinates corresponding to a particular map spot. In addition, the land value is based on its proximity to prominent spots and roadways.
How to Participate in $AGONY Private Seed Sale
$Agony is available for early investors who want to take advantage of the initial price. To participate in the private seed sale, investors must purchase ADA on any cryptocurrency exchange platform, such as Binance. After the purchase, the funds must be transferred to native Cardano wallets, such as Daedalus, Adalite, or Yoroi.
The next step involves visiting the ADA Demon sale page and clicking on "Buy $Agony" to view the sale address. You can participate in the $Agony private seed sale here – https://sale.adademon.com/. The total supply available is 5,000,000,000 $AGONY. The minimum purchase is 300 ADA, whereas its maximum purchase is 35,000 ADA.Learn more about Adademon as you visit its website or the Telegram page. You can also gather relevant information on its Twitter page. Check out its Discord Server