GDCC Coin Unveils Deflationary Model for Crypto Enthusiasts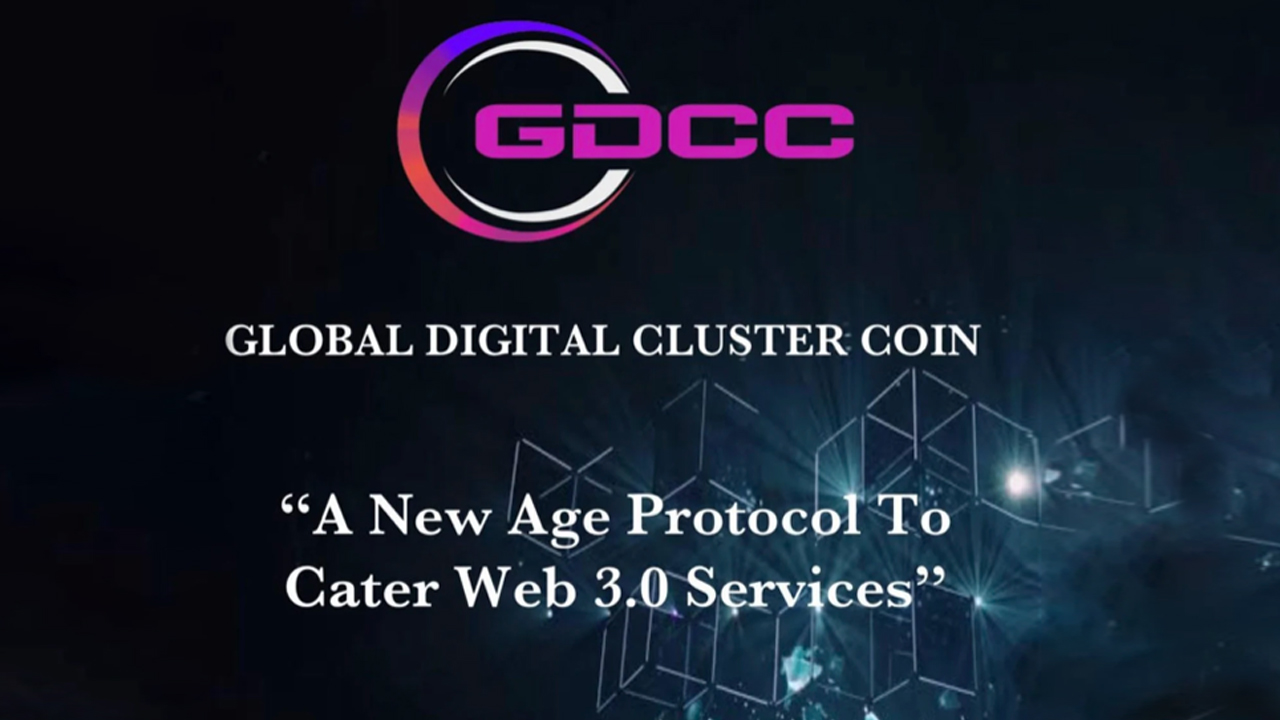 Global Digital Cluster Coin (GDCC) unveiled a new deflationary model for cryptocurrency enthusiasts. The project merges a well-designed tokenomics system with a wide ecosystem of applications and services.
This experienced team aims to provide users with the ultimate tool to securely store, transact and manage digital assets. The deflationary aims to increase the value of GDCC over time, allowing investors to benefit from an ever-increasing token price.
Promoting an Ambitious Deflationary Model
The team perfectly describes its deflationary system on the project's website. Namely, the team engraved a burning mechanism on its tokens to progressively reduce their number, creating higher demand and scarcity.
Thus, it works as a deflationary model and will drive up the prices of GDCC coins. The burning process is part of the transaction fee system, which applies when a user transfers tokens.
The project's smart contract will take care of burning half of the gas fee of every transaction. Consequently, GDCC coins gradually reduce in number, building a sort of "price floor" and providing incentives for long-term investors.
Many projects, such as Binance and Huobi, have adopted a burning mechanism for their respective tokens. The GDCC team made its burning process more aggressive than these two. The strategy represents a great way to keep the price stable and ensure future returns for its investors.
The Wide Ecosystem of the Project
GDCC lists multiple elements that are part of the wider ecosystem. Specifically, investors in this project can expect the following:
1.    A secure and reliable blockchain network that provides a platform for hosting various decentralized applications (dApps) and services.
2.    Smart contracts that enable users to execute transactions and store data securely on the blockchain.
3.    A Decentralized Exchange (DEX) that enables users to trade digital assets in a trustless environment.
4.    An Auto-Market Maker (AMM) that facilitates continuous liquidity for digital assets.
5.    A Staking platform to participate in consensus and receive rewards for their contributions.
6.    Yield Farming opportunities that allow users to generate additional income by providing liquidity on the network.
7.    A Metaverse dimension, giving people a chance to build and explore their digital realms.
8.    A Non-Fungible Token (NFT) Marketplace, allowing users to buy and sell unique digital assets with real-world value.
These components offer investors a wide range of opportunities to benefit from the project while creating a secure environment. With this project, users can explore a whole new DeFi world and capitalize on the returns provided by this industry.
On top of this structure, the team has listed multiple features that will characterize this project. Specifically, here are the highlights of the GDCC platform:
1.    Robustness: The platform is highly secure and robust, thanks to smart contracts.
2.    High Compatibility: The network is compatible with Ethereum Virtual Machine (EVM), so programmers can easily deploy their dApps on the blockchain.
3.    Cross-Chain Functionality: The team guarantees a smooth connection across different blockchain networks and unites them under one roof.
4.    Lower Transaction Fee: GDCC charges a minimum gas fee for all network transactions to address the scalability issue.
5.    High-Speed Transactions: The platform enables fast transactions and ensures that users can quickly transfer digital assets across different networks.
6.    Featherweight Architecture: The project boasts a simple architecture that minimizes resources while maximizing performance.
About GDCC
The Global Digital Cluster Coin (GDCC) is a decentralized digital asset exchange and payment system that utilizes blockchain technology. It will introduce the GDCC-20 token standard, a smart contract-based system used to create and issue digital assets.
This will enable users to easily and securely trade digital assets such as cryptocurrencies, tokens, stocks, and other financial instruments.
With its upcoming listing on Koinbazar, the project will gain more visibility and attract more investors worldwide. This could increase its user base and create more opportunities to take advantage of the returns provided by this platform.
GDCC has already integrated the Hopium DEX, the Muzella NFT marketplace, and the Global Digital City metaverse into its ecosystem. Furthermore, the team  released a stablecoin, GUSD, pegged with the digital Dollar at a 1:1 ratio, and a blockchain explorer.
Anyone curious about GDCC should refer to the official website and social media channels.
Instagram | Twitter | Reddit | Telegram | Medium
Media Contact:

Name  : Luke Hogos
Email – admin@gdccoin.io
SolidProof Announces New Affiliate Reward System for KOLs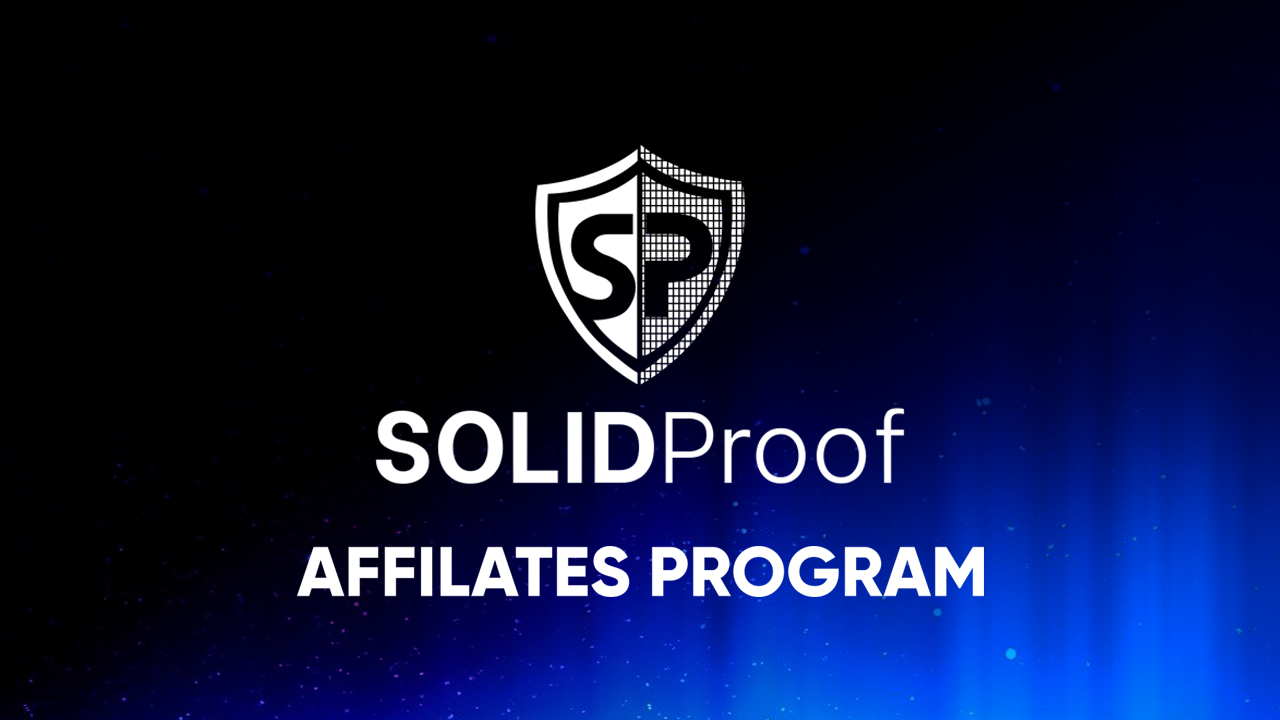 SolidProof is proud to announce a new reward system connected to its Affiliates Program. This strategy will give its KOL network a new opportunity to promote the company's services while earning rewards.
The company aims to reward its network with up to 22.5% monthly commissions for promoting the program. With this initiative, SolidProof is creating an even larger presence in the industry and expanding its outreach.
A New Way to Benefit from a Trusted Company
With the new reward system, KOLs will benefit from SolidProof's success through some of their most trusted channels. This allows them to collect passive income while also helping the company grow its branding and presence in the industry.
The Affiliates Program represents a way to enlarge and strengthen SolidProof's global community. Its new rewards system is an even bigger incentive for KOLs to join.
The community will likely see an increase in the social media presence of SolidProof due to this new reward system.
With a monthly commission of up to 22.5% available to KOLs, this German company is providing a new way to benefit from its trusted network. SolidProof is proud to offer this innovative reward system as part of its commitment to foster its growth.
Each program member will have a code to share to get a commission whenever someone orders services. The initiative will feature three tiers:
Tier 1: Everyone bringing more than ten referrals in a month will get a 22.5% commission
Tier 2: KOLs with over five referrals in a month will receive a 17.5% commission
Tier 3: Those with up to five monthly referrals will obtain a 12.5% commission.
SolidProof will transfer the commissions to members' wallets at the end of each month. This will allow them to benefit from the company's success and help them grow their income.
SolidProof's Latest News
In the latest news, SolidProof has updated its long partner network. Over the last few days, the team announced a deal with companies such as:
ZombieCalls: a platform offering crypto/NFT marketing services and crypto listing solutions. SolidProof is combining its services with those of ZombieCalls to get an all-in-one solution for crypto projects
Yooshiverse: A multichain memefi, Launchpad (NFT & Token), and gamefi system. SolidProof provides audit, KYC, and marketing services on its platform.
These new partnerships add to the already existing set of solutions for SolidProof. The announcements are only a part of the good news shared by the team lately. 
For instance, the fact that the KOL network reached more than 200 people represents significant progress for the company. With a larger network, the team has more chances to succeed in letting the market know about its exclusive services.
Moreover, thanks to its crypto security experience, the company chose to join an important battle against potential scams. All the tweets beginning with "SCAM REPORT" will highlight possible rug pulls, fake services, and more.
About SolidProof
SolidProof is a popular company that began working in Germany and reached global success. It specializes in developing, auditing, and marketing services for smart contracts and KYC processes. Its mission is to provide crypto customers with the highest security, compliance, and efficiency possible.
SolidProof frequently promotes innovative ways to improve its offerings, build new partnerships, and stay at the top of its game. The latest reward system for KOLs is another example of that.
Thanks to its growing community, SolidProof expects to continue promoting its services and expanding its presence in the crypto industry. With its new reward system, KOLs can benefit from SolidProof's success while helping to increase its branding and outreach.
SolidProof's website and social media accounts represent a great way to stay up-to-date with its latest news and progress.
Twitter (Official) | Twitter (Insider) | Facebook | Telegram
Dypius Announces Live Testing for its World of Dypians Metaverse Game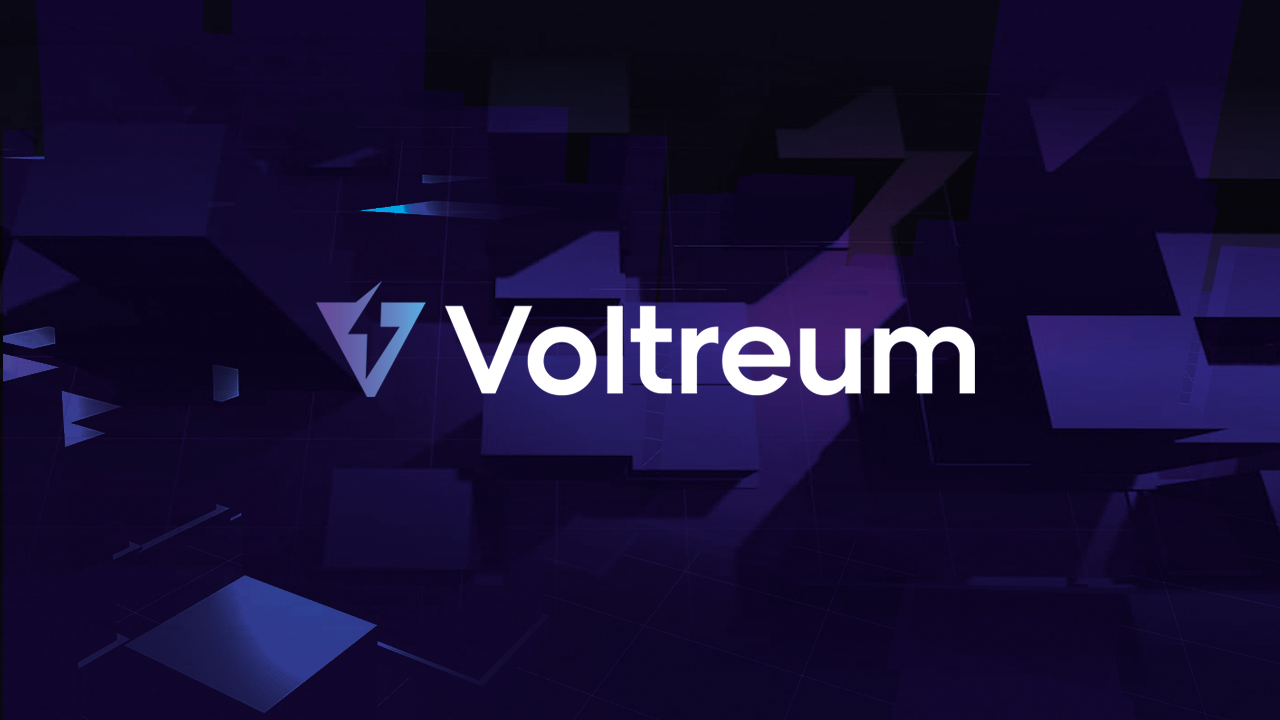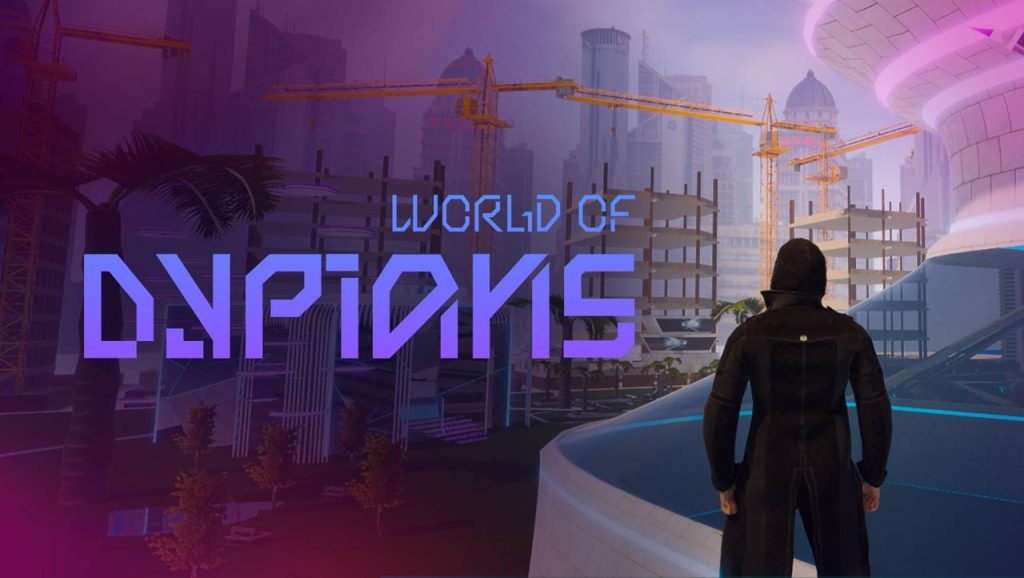 Dypius, a leading innovator in the metaverse sector, has recently shared important news for its community. The team proudly announced the opening of the live testing whitelisting process for its World of Dypians platform.
This news marks an important milestone in developing this revolutionary virtual world. The live testing feature offers multiple opportunities for users from around the globe.
With this announcement, Dypius reaffirms its commitment to creating innovative immersive experiences within the digital realm.
An Exciting Announcement for the Metaverse Sector
The opportunity to join the project's live testing whitelist is now open. Dypius has proudly announced a $50,000 campaign to reward users who participate in the live testing.
The community can expect $25,000 in guaranteed rewards ($50 per user) and an additional $25,000 in extra prizes. In order to obtain the rewards, live testers will share their feedback with the team on an official Discord channel.
This campaign is a great way to get involved with a new blockchain project and experience its features first-hand. It's also an opportunity that anyone can seize for the long-term success of all players and stakeholders.
The whitelist will only welcome 500 fast users across the BNB Chain, Avalanche, and Ethereum networks. Each week, 100 users will have the chance to access the World of Dypians platform and explore its offer.
The team is confident that live testers will be impressed with the project's features. Dypius is excited to welcome users worldwide as they join this massive digital open-world reality.
The Multiple Opportunities of the World of Dypians Platform
Dypius has planned several innovative features and services to give users multiple opportunities to engage in meaningful play.
Users will participate in content creation, explore the world map, interact with other players, collaborate, and share their stories.
This is a new world to create and explore, which people can design as they see fit. The ultimate journey awaits metaverse enthusiasts in the World of Dypians project.
NFT technology will also play a core role in the Dypius ecosystem. Players can purchase, trade, and collect utility NFTs that can provide various benefits, including enhanced abilities or increased rewards.
The "Cats and Watches Society" (CAWS) NFT collection is the first of its kind and provides a unique gaming experience.
About Dypius
Since "DeFi Yield Protocol" changed its brand to "Dypius," the protocol has been working on creating a metaverse-centered ecosystem. With its NFTs, players can play and earn with the virtual economy of Dypius.
This announcement will bring the World of Dypians platform to a global audience and provide users with a revolutionary experience. Dypius plans to start 2023 with a bang and bring an exciting virtual world to the metaverse community.
Anyone wishing to learn more about Dypius and the World of Dypians project can visit the official website. Furthermore, the social media pages below provide the latest news and updates on the project.
Twitter | Telegram | Discord | Instagram | Medium
Media Contacts
Daniel Garett
business@dypius.com
Voltreum Announces a P2P Blockchain-Based Strategy to Trade Energy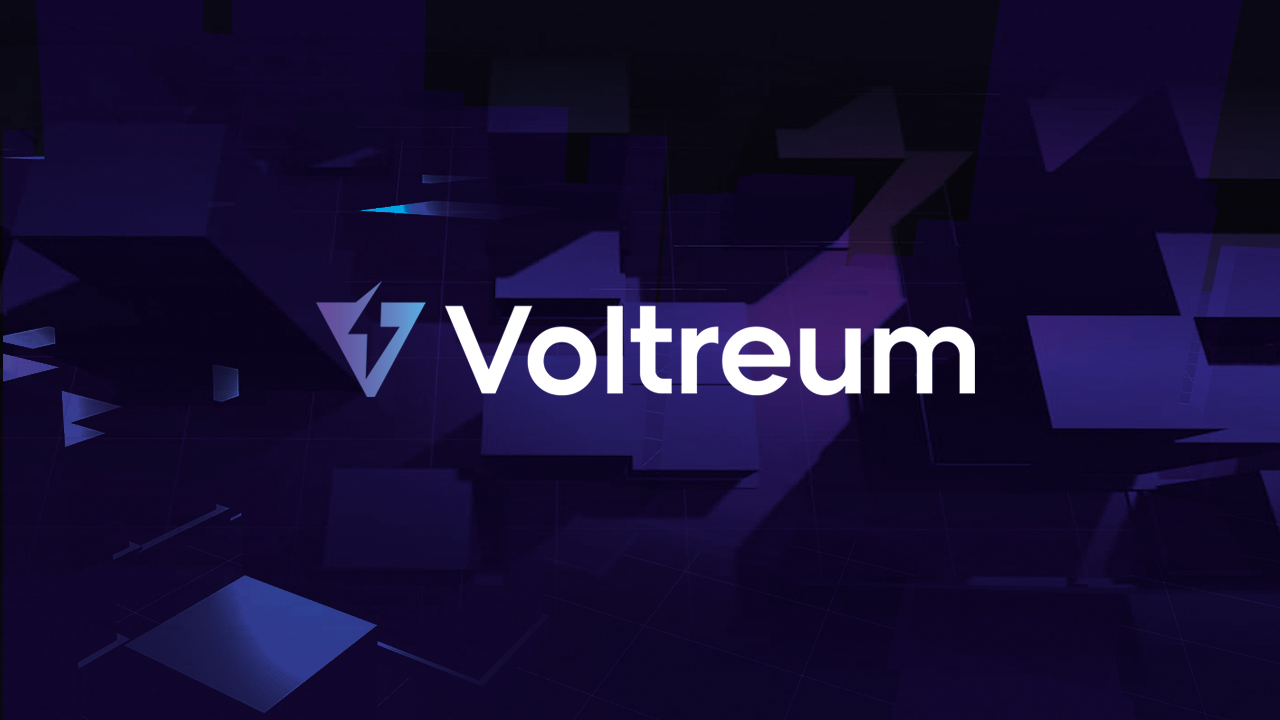 The Voltreum team has proudly announced the launch of its blockchain-based energy platform. The project aims to provide greater access to renewable and clean energy sources. The platform allows consumers, producers, and other stakeholders to exchange energy in a peer-to-peer manner using smart contracts.
The company leverages the distributed power of blockchain technology and leveraging localized distribution networks and microgrids. Voltreum platform will enable communities to power their homes and small businesses securely, efficiently, and cost-effectively.
A Peer-to-Peer Energy Trading System
Voltreum's Volt-X is a new peer-to-peer energy trading system that enables users to buy and sell energy within their local communities. With Voltreum, people may exchange energy on the network in real-time, enabling buyers to purchase power at optimal terms.
The mix between localized distribution and microgrids will represent the core of this project. This platform will allow users to optimize their energy trading and exchanges efficiently.
"Volt-X," as their founders labeled the application, will enable people to use local energy resources with high efficiency. The technology can help everyone create value and reduce their total electricity costs.
At the same time, it will ensure that producers get paid competitively for the energy they generate.
Solar panels, wind farms, hydro plants, and other renewable energy sources will directly connect to the Volt-X platform. This will allow users to purchase electricity from various sources at competitive prices.
The Hype Coming from a Live MVP
Interestingly, Voltreum has recently unveiled an MVP (Minimum Viable Product) to show the world what it can do. Following the event, the team mentioned it received invitations from potential customers to conduct pilot tests and use their product.
This fully bootstrapped venture has come this far without any external help. To aid in the sales, marketing, and development activities, Voltreum is opening up its first seed round on December 25th.
The fundraising operation will enhance the project's scalability and provide the team with resources to develop new features and services.
With a highly ambitious roadmap, Voltreum could revolutionize how people access the energy market. They have already taken the first steps, and they're eager to keep building the future of electricity marketplaces.
About Voltreum
Voltreum is a new project aiming to revolutionize how people exchange energy across a local area. By introducing a blockchain-powered platform, Voltreum will allow individuals, businesses, and community organizations to easily buy and sell energy.
This means that everyone in the community can benefit from better prices. No hidden fees, greater transparency, and accountability when buying and selling energy are the engine of the initiative.
Voltreum's website provides more information about this exciting initiative, as do the social media pages below.