Facebook finally adding the bulk-delete feature to remove your embarrassing old posts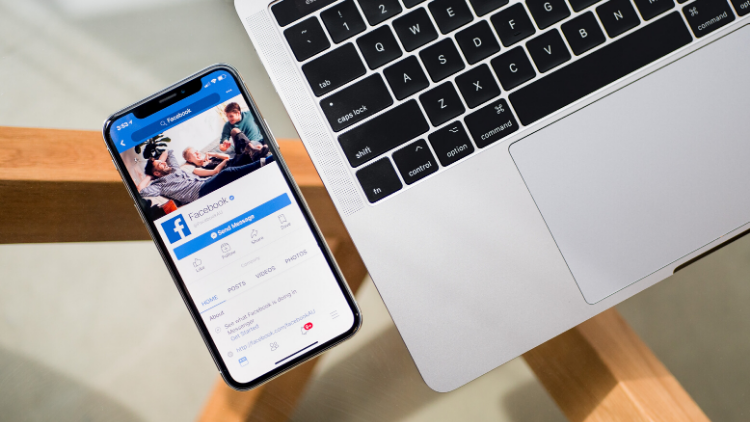 Facebook is finally adding a new feature called Manage Activity that lets users delete their old posts. It can be used to remove individual posts or in bulk, and Facebook announces it will offer filtering choices to help find posts with specific people in them or within a particular time range. The feature will be available on Facebook's mobile apps first.
According to Facebook, the feature is intended "to make it easy for you to curate your appearance on Facebook to reflect who you are today more accurately." As an example, it suggests that someone might want to delete old posts when they're about to start working full time after college or delete posts that remind them of a past relationship.
There are a couple of different options to remove a post from the timeline. It can be sent to the trash, where it will be removed from public viewing immediately but only permanently deleted 30 days later. (Posts can be manually deleted sooner.) Alternatively, a post can be archived, which means it's no longer public but can still be viewed privately.
Twitter is another public platform where you might want to delete your old posts. However, the company has yet to provide an official bulk-delete tool, which has proven to be a problem when old tweets have been dug up in an attempt to discredit or otherwise cause trouble for people. In the absence of an official tool on Twitter, various third-party tweet deletion services have sprung up.
Manage Activity is Facebook's latest attempt to give users more control over their data. Last year, it finally launched its Clear History tool, which lets users disconnect their web browsing data from their Facebook account. However, despite its name, Clear History doesn't delete this data; it just removes the link between it and your Facebook account.
GMCoin Makes its First Debut in LBank: a Deep Dive into Worlds First #DeBu token sores 300%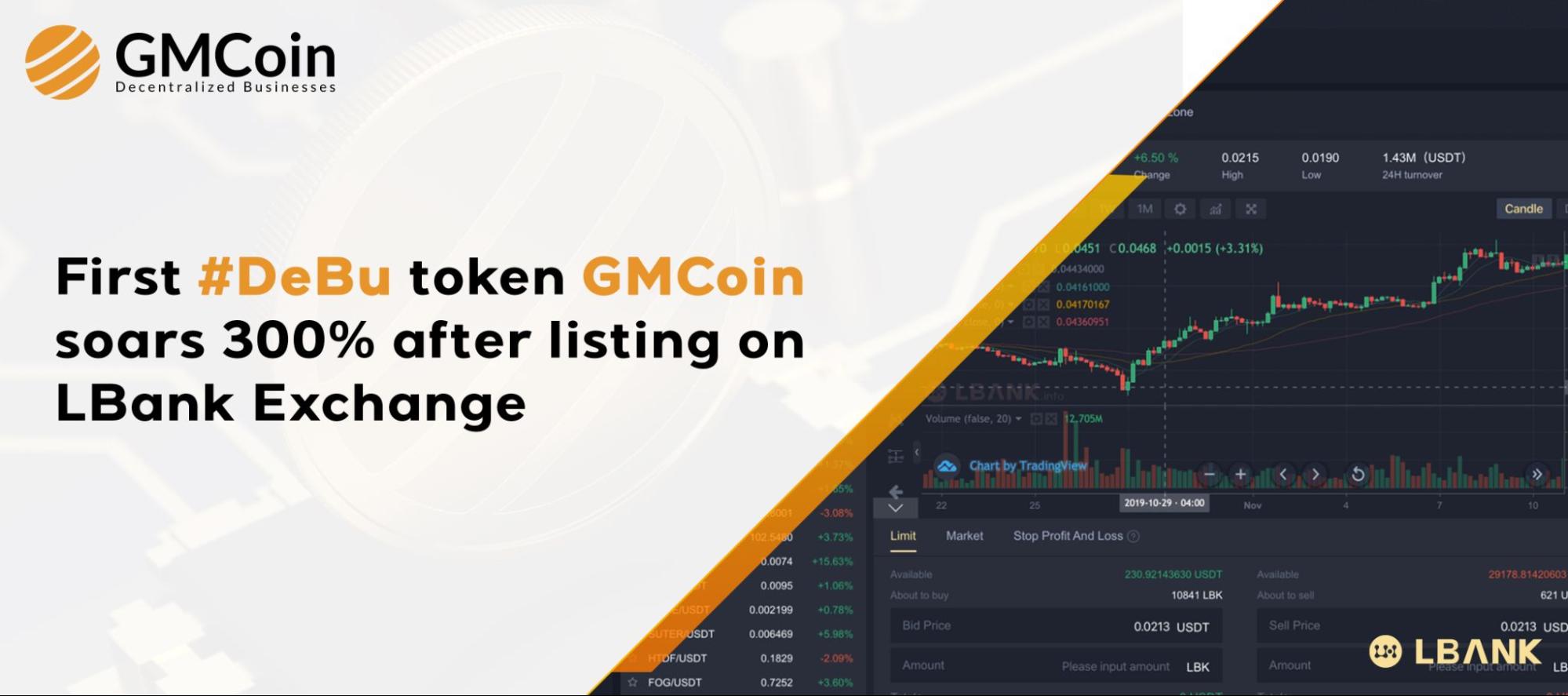 Adoption of Digital currencies have surged this year exponentially. But what if you'd invested in any coin at their official pre-sale or private sale?
It's always fun to play the "what if?" game with investments, especially when top cryptocurrencies have soared in value since being launched. If that's something that intrigues you, keep reading to see how much you would have made if you'd invested in GMCoin from day one.
What is GMCoin?
GMCoin is the first company to establish a token model developed on the TRON network (TRC10) this vast and practical. It is based on the ITIL and COBIT ITSM principles already designed and ready for its customer launch on the alpha stage. Moreover, the team describes its token GMCoin; as the world's first Decentralized Businesses #DeBu token since it is the first example of how tokenized businesses can be managed by blockchains with the help of business process tokenizations.
GMCoin has done pre-sale/private sales on their platform from launchpad. The initial offering price was around 0.06$ to 0.10$ in different stages. Now, as GMCoin is one of the tokens with the great potential it is now listed on LBank.
So, if you'd spent $100 on day one, you'd have 1,666.6 GMCoin tokens. As I write this, (Sept 2021), each token is worth about $0.20 — so those 1,666.6 GMCoin tokens would be worth $333.2 which is more than 300% if you bought the first sale.
According to the most reputed and tier 1 investment publication Investing.com "In the short term, it could go up to $0.1 within 2 months. In the long term, it is most likely to hit $0.5."
It's easy to look back and wish you'd bought GMCoin six weeks ago. But if you didn't, there are still plenty of opportunities. The important thing is to invest for the long term — look for cryptocurrencies that you believe are good, lasting investments.
Cryptocurrencies are unregulated and can be extremely volatile. That means there are higher risks, but also higher rewards. The meteoric jump we've seen in recent months has raised concerns about a crypto bubble and fears it might burst. But if you see potential in this new technology, you're less likely to get burned by a steep price drop — as long as you don't invest any cash you'll need in the short term.
Why should you think of investing in GMCoin?
One of GMCoin's most important benefits is that it is built on the Tron Blockchain and reduces users' risk of high gas fees and network lag. This is because the development team creates its own safe and efficient environment and has a strong team of investors and advisors. Its Project Leader Mehmet Ali Demirci is also the CEO of GM Informatics JSC, the Highest Grade Joint Stock Company, which is 2009 registered and well known in Turkey since then. GM Informatics JSC maintains 2500+ ITs and is an ISO / IEC 27001 accredited company.
Furthermore, GMCoin sponsors the Turkish Handball Super League giant "Beşiktaş Handball Team" and many Fifa21 Playstation 4 and Xbox ProClubs Leagues like, Portugal GMC ProLiga, Romania Liga 1 as well as VPL's ProClubs WorldCup events and Championship Leagues.
In short, GMCoin is supported by a real company and will be adopted by actual businesses and their core ecosystem. What else do you need to know before buying a coin? Well, this is subject to your own research and investment style. One needs to perform their own research and checks before investing any amount of money. Though cryptocurrencies are a risky investment tool, so is GMCoin as it is not a security token in anyways.
Important links:
Social
Facebook: https://www.facebook.com/coingmc
Twitter: https://twitter.com/coin_gm
Instagram: https://www.instagram.com/gmcoin/
Reddit: https://www.reddit.com/user/coingm
Docs & Web
Official Website: https://gmc.gm-informatics.com/
Whitepaper: https://gmc.gm-informatics.com/wp-content/uploads/2019/06/gmcoin-1.pdf
Pitch Deck (Investors Deck): https://gmc.gm-informatics.com/wp-content/uploads/2021/07/GMCoin_Investor_Document_v1.pptx
Knowledge Base: https://gmc.gm-informatics.com/ultimatedesk/
One-pager: https://gmc.gm-informatics.com/wp-content/uploads/2021/04/GMCoin-One-Pager.pdf
NFT Sniper Drop Releases New Service for Well-Informed NFT Investors


NFT Sniper Drop, an advanced non-fungible token (NFT) platform, has released a new service, NFT Projects Overview. With it, NFT enthusiasts can find out about NFT drops sooner and understand if they fit their portfolios.
"NFTs are hot, and it is hard to find all the upcoming ones with dates and all that necessary info. NFT Sniper Drop aims to give these projects more exposure," says one of the NFT Sniper Drop developers.
He added, "We fix it with an NFT drops calendar, where you can directly add the drops you are interested in adding to your portfolio. Here, you will find some useful, basic info and main project links. To avoid being scammed, we have a review system that lets users give honest reviews."
In September 2021, NFT Sniper Drop started operating. Its aim is to fill one of the most ardent needs of the NFT sector, quicker notifications about NFT drops. Since its launch, the platform announced more than 10 upcoming NFT drops on Twitter in less than a week.
Meanwhile, the project developers are working 24/7 to release their website. This way, the platform can provide followers with even more NFT information via different channels. The NFT Sniper Drop website should be up and running soon.
With an innovative feature of the NFT drop announcement, investors and traders can find out about new drops as soon as they become public. As a result, they would no longer have to scour the web for new non-fungible token projects.
Analysis Tools
NFT Sniper Drop also offers a comprehensive suite of Analysis Tools. With this feature, NFT investors can analyze previous NFT drops. This way, they can get a better understanding of how future NFT drops may take place.
With this release, NFT Sniper Drop is ready to set a foothold in the NFT market. By offering a complete and in-depth analysis of NFT drops, the platform should attract many who follow the NFT craze. The project plans to become the go-to place for finding out about NFT drops ASAP.
The NFT Sniper Drop team is looking to build on its current momentum and help its followers with quick and accurate news on NFT drops. At the time of this writing, their Twitter account showed more than 15.5k followers, and that number is rapidly growing.
You can learn more about NFT Sniper Drop on the project's Twitter account for now. Also, you can find them on Discord. The website is still in the making, but the developers are close to launching it. Then, the platform should take off and enable NFT enthusiasts to shoot down NFT drops as soon as they come out.
Cryptocurrency Trading Techniques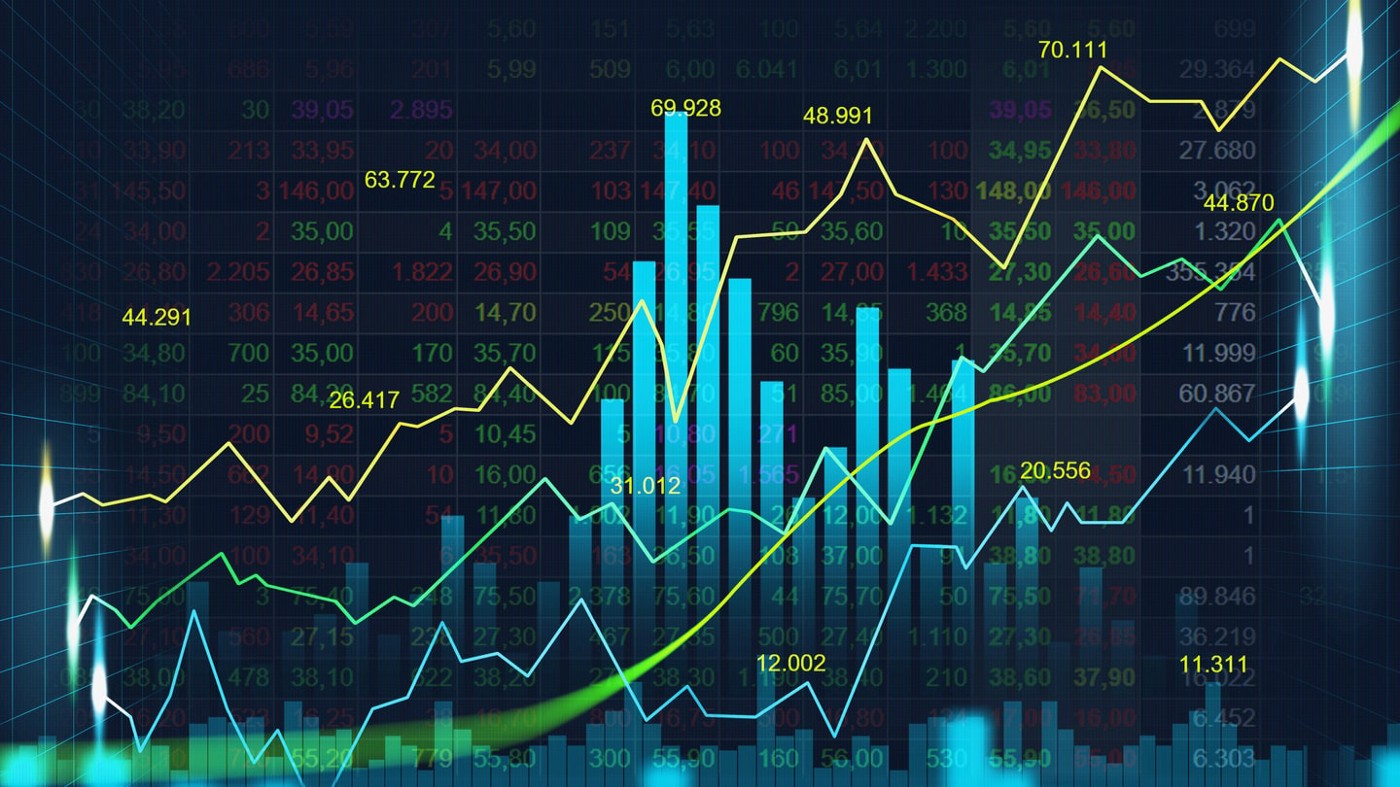 Trading Cryptocurrency is an investment opportunity for investment-oriented individuals and organizations to explore. However, making profitable crypto trading decisions depends on the platform you trade on.
Best Cryptocurrency Brokers
Some Cryptocurrency exchanges have carved a niche for themselves as the best in the industry.
Here is a list of some of the top Crypto Exchanges:
eToro is a crypto trading platform specifically designed for institutional-grade investors and algorithmic traders.
Its users can look forward to tight-dealing deals while leveraging its AlgoX Application Programming Interface (API) to create automated trading tools customized for their specific needs.
Binance is one of the leading names in the Cryptocurrency exchange industry. As one of the pacesetters, it supports an impressive number of digital coins that its competitors can only dream of.
Binance is a great choice if you consider investing in a diverse portfolio of Bitcoin and other digital coins.
Ease of use is Gemini's selling point. The exchange has tons of easy-to-use crypto trading tools that allow users to execute their trading strategies and build their crypto portfolios effortlessly.
You can download the Gemini app and track your asset and real-time market prices. Being abreast of development in the crypto industry will have a huge impact on your trading and profit.
Like Binance, Coinbase has been around for ages. Operating in over 100 countries, the exchange services over 43 million uses. Thanks to its intuitive interface and extensive educational resources, its users never lack what they need to make profitable investment and trading decisions.
Crypto.com is a money-saving option for Cryptocurrency traders, thanks to its cheap trading fees. Through its crypto debit cards, users can earn crypto on every purchase they make.
Aside from its no minimum balance requirement, Crypto.com allows users to top off their debit cards directly from their app
Here are some of the top Forex brokers accepting BTC (Bitcoin):
Since Bitcoin was released as a payment alternative to fiat currencies, several Forex brokers have adopted it. Below are some Forex brokers that accept Bitcoin deposit:
With branches in Germany, Australia, Spain, Austria, British Virgin Island, and the UAE, MultiBank Group allows its users to trade any instrument of their choice from the supported options such as metals, stocks, currencies, energies, and crypto.
You can trade on the FIX API protocol, MetaTrader 4, Web, and MetaTrader 5 platforms.
The Belize-based Forex broker supports indices, currencies, energies, metals, stocks, and crypto since it was established in 2009. Through its low spread, it offers leverage up to 1:2000.
If you meet the broker's minimum of $10 deposit, you can trade any of the aforementioned instruments via cTrader, MetaTrader 4, Web, and MetaTrader 5.
With offices across European countries such as UK, Australia, Nevis, and Saint Kitts, FxOpen enables its users to trade a wide range of instruments including crypto, metals, currencies, and energies.
With a minimum deposit of $1, you can leverage up to 1:500 and take advantage of its low spread to boost your trading activities.
FreshForex is another Forex broker that accepts deposits in Bitcoin. From its Saint Vincent and the Grenadines location, its uses can trade on MetaTrader 4 and MetaTrader 5 platforms. Web users are not exempted too.
Users can deposit Bitcoin to trade crypto, stocks, currencies, metals, indices, and energies.
From $50, Cryptocurrency traders have access to several instruments and platforms. From metals to currencies, indices to stocks, and metals, you can choose your preferred instrument and trade it on MetaTrader 4, Web, FIX API, and MetaTrader 5.
LiteForex is a mid-spread broker with up to 1:500 leverage and operates from Marshal Islands and Cyprus.
As a crypto enthusiast, you can take advantage of these Forex brokers accepting BTC (Bitcoin) to invest and trade your favourite digital asset.