DeFi Yield Protocol (DYP) Unveils New Website and CAWS Adventures Game as All 10,000 CAWS NFTs Get Minted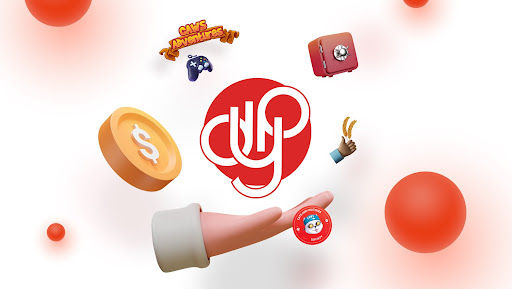 DeFi Yield Protocol (DYP) revealed a brand new look for its website, promising a "better, smarter & more efficient" experience. Moreover, the project announced the opening of the CAWS staking pool and the expansion of its GameFi collection with the CAWS Adventures game. Lastly, DYP reported the minting of all the 10,000 NFTs in the Cats and Watches Society collection, an important milestone in its development.
The new DYP site has a cleaner layout, allowing visitors to quickly find the protocol's products and services, including DYP Staking, DYP Tools, and how to buy DYP tokens. Also, the sleek design enables quick navigation to internal sections, DYP's partners, and its CAWS NFTs on OpenSea.
The DYP homepage features a fast-processing calculator for staking, buybacks, vault, and farming. While it only has informational purposes, this tool helps users have an idea about approximate winnings in each of those DeFi practices. Next, they can easily access all these DYP services by scrolling down the page.
DYP continues its mission of educating people about DeFi with educational tools. This section is available on the DYP homepage and includes a quick start guide in staking and how-to videos. Lastly, visitors can switch the website's look between "light" and "dark" modes for a customizable user experience.
In a recent tweet, DYP announced the release of CAWS Adventures. This fun and quirky GameFi feature enables CAWS NFT holders to engage their cats in entertaining 2D activities. Their in-game performance helps them rank on a leaderboard providing various rewards according to their scores.
Players must hold at least one CAWS NFT in their wallets or in staking to play the game. This way, they can use their assets for more than just one purpose.
The CAWS staking pool is currently open for business. This means that users can stake their CAWS NFTs and get 50% APR in ETH rewards. And, if they don't have an NFT, they can quickly buy one from OpenSea and start earning money.
Lastly, DYP announced the minting of all 10,000 CAWS NFTs in its collection. The team congratulated the owners and told them to "get ready for the next episode." Currently, the CAWS series is sold out.
About DYP and CAWS NFTs
DeFi Yield Protocol (DYP) aims to build a decentralized ecosystem incorporating numerous DeFi products and services, including yield farming, staking, NFTs, and Metaverse gaming. The project runs on unique smart contracts using DYP's proprietary anti-manipulation functionality.
The CAWS NFT series consists of 10,000 randomly-generated Cat NFTs from more than 235 different attributes. They "live" as ERC-721 tokens on the Ethereum blockchain and come with multiple perks for their owners. DYP launched the collection on April 13 this year.
ArtHouse Spirits DAO Announces Membership NFT Sale with Exclusive Holder Perks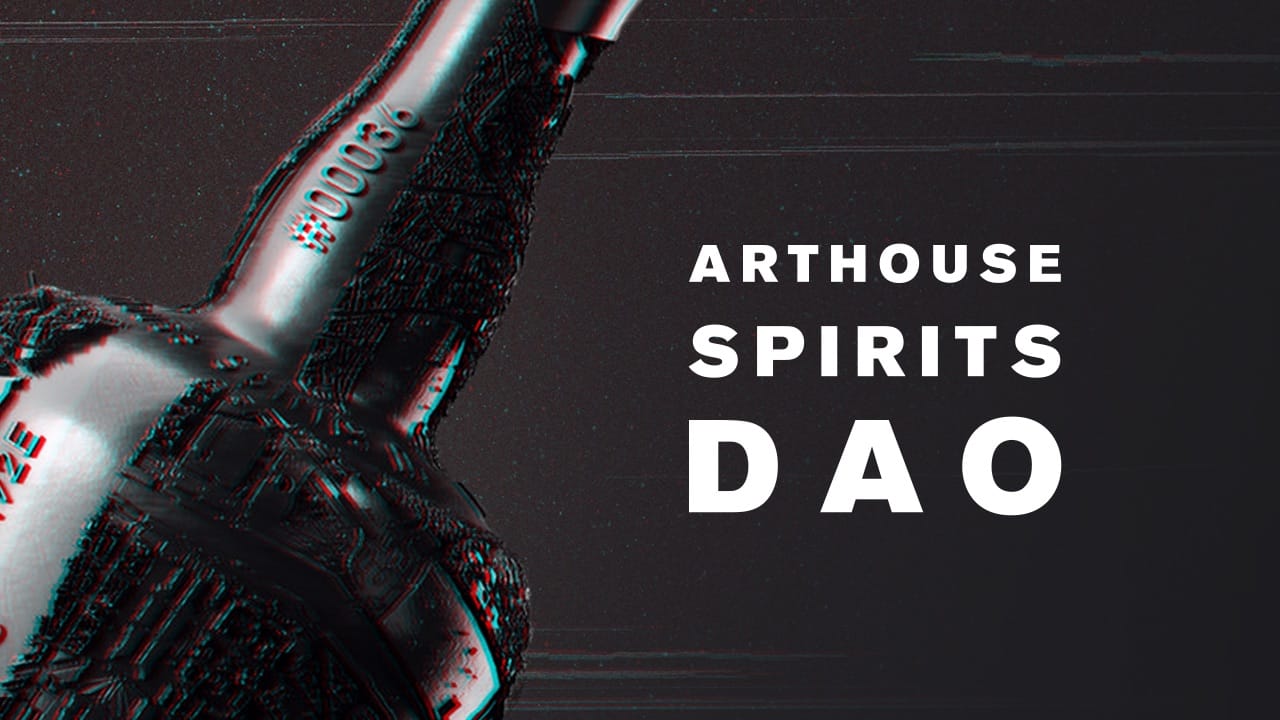 ArtHouse Spirits DAO, a closed community of luxury consumers, announced the imminent sale of Membership NFTs with exclusive access and rare perks for buyers and holders. The series will feature a maximum of 20,000 NFTs and give access to a physical treasury already worth $1.5 million and with considerable growth potential.
ArtHouse Spirits DAO (AHSD) describes itself as "the world's first-ever closed community of high-net-worth individuals." The upcoming Membership NFTs give buyers exclusive access to this luxury club, VIP events, and physical perks. Furthermore, Membership NFT holders can easily participate in real-life events and communication channels with VIPs and industry experts from top brands.
Following the minting, all the NFTs will be staked for ERC-20 tokens. These tokens will give holders real yield and voting rights within the DAO. This way, they can have their say on proposals impacting the organization's development. The DAO will repurchase the ERC-20 tokens after liquid events and burn them.
NFT enthusiasts and collectors can purchase Membership NFTs by going to ArtHouse Spirits DAO, tapping the BUY button, and connecting their MetaMask wallets. Here, they can pay for the NFT with ETH.
Holding Membership NFTs enables ArtHouse Spirits DAO members to buy an NFT Treasury, of which only 1,000 will be available. Treasury NFT holders can redeem their non-fungible tokens for physical bottles of spirits from the AHSD Treasury. This DAO will implement this feature two years after the NFTs' minting. Also, it will impose a 5% limit on the bottles available for yearly redemption.
The AHSD Treasury will be a physical storage facility located in a duty-free zone in the Netherlands, containing expensive bottles of rare alcoholic spirits. The revenue from NFT minting should grow the Treasury, positively impacting the NFTs' value. Currently, the Treasury already holds over $1,5 million worth of these goods. Its creators believe the project has massive growth potential.
About ArtHouse Spirits DAO
ArtHouse Spirits DAO started from a genuine appreciation of a luxury Colombian rum brand, Dictador. The brand dates back to 1913, and it is based on a safely guarded recipe by the Parra family, the third generation of master blenders of Dictador. Its strong reputation among luxury consumers urged the brand to explore the web3 space under the AHSD image.
The Membership NFTs will depict Dictador bottles with the topography of significant cities like Paris, New York, and London. You can buy a Membership NFT and enter the ArtHouse Spirits DAO here.
You can learn more about ArtHouse Spirits DAO at these links: Website | Twitter | Medium | Discord
Istanbul will be hosting Eurasia's Largest Blockchain Event once again on May 8–11, 2023
Blockchain Economy Istanbul Summit will be the region's primary gathering for the blockchain and cryptocurrency communities. 
Teklip, an innovative tech-advertising and media company, is proud to present the Blockchain Economy Istanbul Summit, Eurasia's largest blockchain event. Istanbul is one of the world's oldest, most historically and culturally rich cities. According to current estimates, 16% of Turkey's population, or 13.6 million people, own cryptocurrency, making it one of the world's largest crypto-owning nations. Istanbul has remained an economically and financially significant trade center in the world since the Byzantine era, with a wide range of promising opportunities, making it the ideal location for this Major Summit. The Blockchain Economy Summit is coming to Istanbul on May 8-11, 2023, at the Pullman Istanbul Hotel & Convention Center, and will feature the world's top crypto companies and blockchain entrepreneurs. While May 8-9 are scheduled for the official side events, the conference itself will take place on May 10-11.
Recognized as Eurasia's largest blockchain and crypto event for 5 years in a row, the Summit will tackle a wide range of topics focused on the financial technologies of the future, provide extensive networking opportunities, and participation from more than 80 countries.
Topics will cover essential issues, such as The Importance of NFTs, Blockchain Gaming, De-Fi, The New Reality with Metaverse, Institutional Adoption of Blockchain technologies, Investing and Trading in Cryptocurrencies, Crypto Exchanges, and regulations to protect user funds, among others.
Participants will gain valuable knowledge from hearing from leaders in the blockchain and cryptocurrency communities. The impressive speaker lineup includes:
·  Meltem Acet – Master of Ceremony, Show TV News Anchor
·  Lennix Lai – Managing Director of Financial Market at OKX
·  Michaël van de Poppe – Investor, Analyst
·  Adrian Zduńczyk – Chartered Market Technician, Founder of The Birb Nest
·  Ayhan Demirci – Director, Data and Analytics at KoçDigital
·  Mohamed Issa – Regional Manager at Chainalysis
·  Koray Kocabaş – Director of Big Data Analytics at Demirören Teknoloji
·  Zeki Yimin – Head of Operations at MEXC Türkiye
·  Ramazan Sarı – Digital Innovation and Business Development at Turkish Airlines
Blockchain Economy Istanbul Summit, which is renowned as the most reliable conference brand in the blockchain and cryptocurrency event industry, has drawn an impressive list of partners from a range of sectors. Brands have a great opportunity to be heard and seen at the biggest and most important blockchain and cryptocurrency event in the region by participating in this prestigious summit. Through sponsorship, companies can gain access to the most active Turkish cryptocurrency market, where daily trade volume reached one million.
Along with the Title Sponsor, OKX, Partners include well-known companies such as B2Broker, DMCC, Uniqan Capital, WhiteBit, MEXC, Foxify P2P Trading, and Bitmain among others. There is a long and impressive list of partners at various levels of sponsorship, and there is still time to join the collaborative effort.
Following the enormously successful Blockchain Economy London Summit earlier this year, where more than 3,000 attendees from 67 countries gathered to hear industry heavyweights speak, including notables such as Lex Sokolin – Head Economist at ConSensys, Daniel Antcliff – Head of Operations at Gate.io, and Prashant Malik – Senior Technology Lead, Digital Assets at HSBC, to name a few, the Istanbul Summit promises to be equally compelling and informative.
The Blockchain Economy Istanbul Summit is a ground-breaking meeting place for the world's top crypto companies and blockchain entrepreneurs, and anyone who is interested in learning more, speaking at the event, or sponsoring, is encouraged to get in touch with the organization via email: contact@teklip.org 
Website: https://blockchaineconomy.istanbul/en
Event Information:
Date: May 8-11, 2023
Venue: Pullman Istanbul Hotel & Convention Center
Tickets: https://blockchaineconomy.istanbul/en/tickets
Sponsorships: https://blockchaineconomy.istanbul/en/why-sponsor
Event Hashtag:  #BESUMMIT 
Nordek, Powered by NRK – Joins World Blockchain Summit – Dubai 2023 as Powered By Sponsors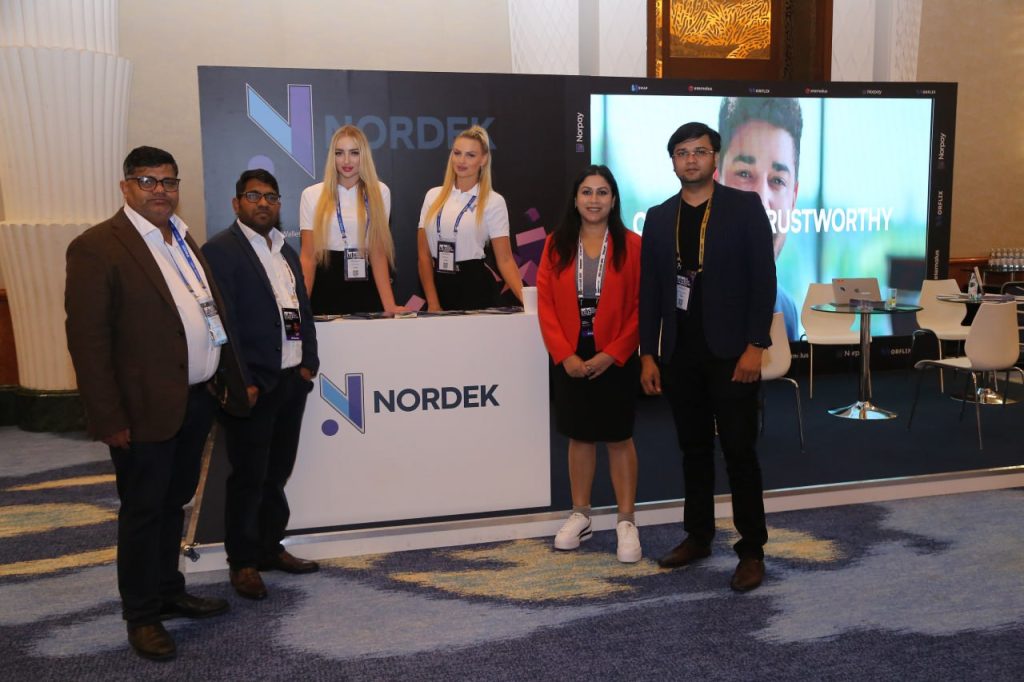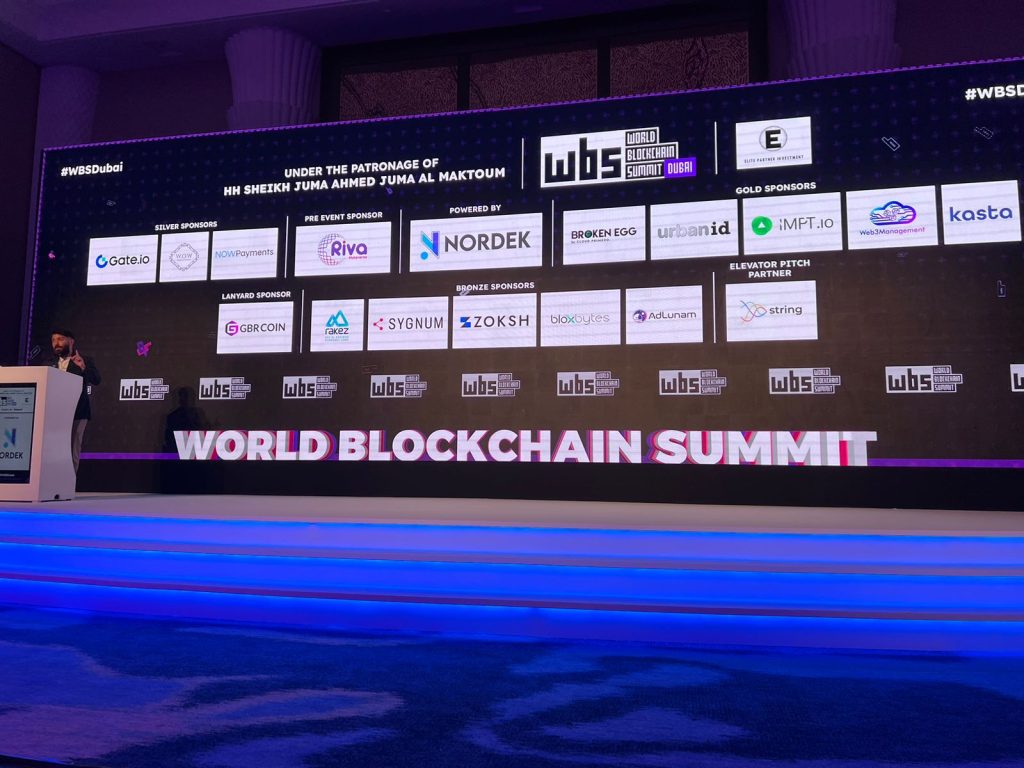 Nordek is delighted to announce that they are now the Powered By Sponsor at World Blockchain Summit 2023 organized by Trescon. World Blockchain Summit (WBS), an event by Trescon is all set to host the 24th edition of its flagship event on March 20-21 at Atlantis the Palm, under the patronage of HH Sheikh Juma Ahmed Juma Al Maktoum. The event features 100+ speakers, 300+ investors and 2000+ web3 stakeholders to explore the limitless potential of this transformative technology.
NORDEK strives to be the most business and consumer-friendly blockchain ecosystem for the mainstream adoption of web3 payments. NORDEK is designed to be user-friendly, interoperable, and compatible with both blockchain and non-blockchain developers.
At the World Blockchain Summit (WBS) 2023, Nordek participated as the most promising and rising layer 1 blockchain. Mr. Raajessh Kashyap Co-founder & CEO of Nordek said "While the global cryptocurrency market has experienced exponential growth, it has yet to demonstrate significant practical use in real-world payment settlement. This can be attributed, in part, to the limitations in the scalability and simplicity of blockchain dApps, which prevents crypto from achieving the status of a widely used, readily exchangeable asset. The ability to scale has a profound effect on the applicability of blockchain technology and its overall liquidity."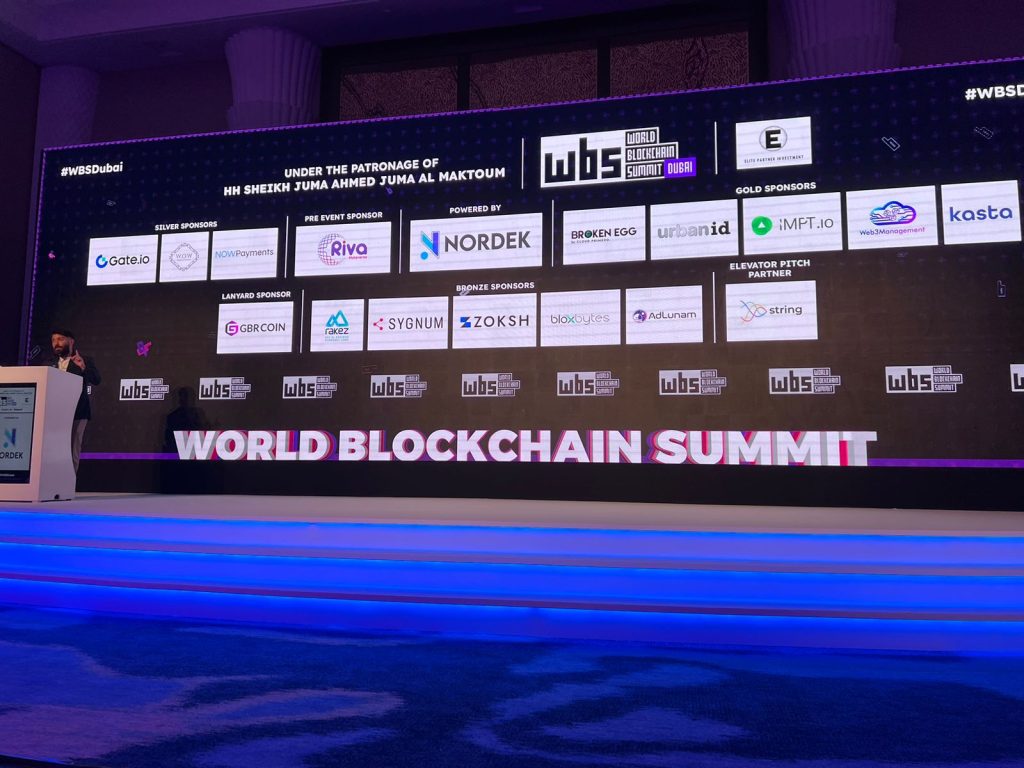 Nordek is providing white-label infrastructures for custom swaps, exchanges, bridges, NFT marketplaces, launchpads, and wallets, enabling developers to launch their projects faster and minimize go-to-market time. The NORDEK gaming hub is also available to developers to provide fast throughput, development efficiency via solid infrastructure, templates, and funding, among other things.
Simplifying things for Starters who are more eager to enter the fascinating world of Crypto trading and Exchanges, Norpay is a Nordek crypto (prepaid) MasterCard that allows users to pay via point of sale (POS), ATMs, and other payment channels. On the other hand, Norflix is a Nordek crypto voucher service that enables users to book flights, recharge airtime, bundle services and set up loyalty programs using the $NRK token. These services are set to disrupt the crypto industry and bridge the wide gap between Web3 and Web2 payments, paving the way for mainstream adoption of crypto.
About Nordek
NORDEK is a blockchain infrastructure and ecosystem that offers fast and secure solutions for businesses and consumers. What sets us apart from other blockchain platforms is our decentralized and scalable approach. At the heart of our offerings are five main components: Exchange, Marketplace, Wallet, Launchpad, and Game Hub. Each of these components provides a crucial piece of the puzzle for businesses and consumers to operate in the digital economy with ease.
Official Website: https://nordek.io/
Follow Nordek on Twitter, Facebook, Linkedin, and Medium for latest update from the Nordek ecosystem