DeFi Yield Protocol (DYP) Unveils CAWS Staking Pool with 50% APR in ETH Rewards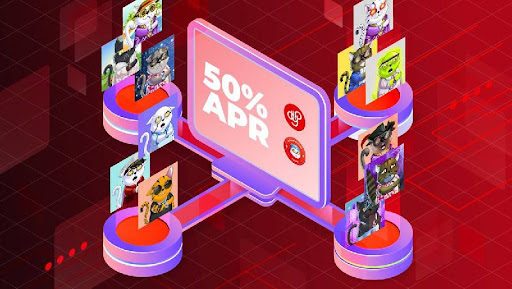 DeFi Yield Protocol (DYP) announces the official opening of its Cats and Watches Society (CAWS) staking pool. Those holding CAWS NFTs can now stake their NFTs and get 50% APR in ETH rewards. Furthermore, those who don't own a Cat NFT can still mint an NFT and start earning money.
This news was a much-anticipated event by the CAWS community and beyond ever since the NFT collection went live in April. Most importantly, it showcases the collection's considerable potential, placing DYP at the industry's forefront. With unique utility features, DYP's CAWS could be the next Blue Chip NFTs with a groundbreaking effect in the market.
How to Earn with CAWS NFT Staking
Cats and Watches Society (CAWS) is a collection of unique, randomly-generated Cat NFTs from DeFi Yield Protocol (DYP). The NFTs amass more than 235 different attributes between them and "live" on the Ethereum blockchain as ERC-721 tokens, while the Interplanetary File System (IPFS) hosts them.
Every Cat NFT is a one-of-a-kind character boasting a unique personality, outfit, and expression, among other traits. Unlike most NFT projects, CAWS features applicability, long-term sustainability, and highly-profitable perks for those choosing to foster one or more Cat NFTs.
For instance, every new cat owner receives 10% of the minting fees and can join the DYP NFT staking pool to earn ETH rewards of 50% APR. The owners of multiple cats get a higher share in the staking pool, which means they could increase their gains. This makes CAWS one of the most convenient NFT collections to back by collectors, expert traders, or even newbie stakers.
Those who missed out on the official CAWS NFT release in April can still join the staking pool by minting an NFT. This way, they get a real chance at obtaining some of the ETH rewards. And, to make its collection even more appetizing, DYP allows users to mint new Cat NFTs for only 0.08 ETH. This low price makes joining accessible for most users and prevents whales from seizing control over the collection. Lastly, DYP does not apply any price tiers or difficult minting conditions to make Cat adoption equally affordable for everyone.
DYP is now getting ready to launch its 2D platform where CAWS holders can earn various prizes depending on their leaderboard score. The protocol also distributed 10 ETH when mining the 2,500th CAWS NFT. Currently, the team is close to mining 5,000 NFTs, a milestone that will surely bring new surprises for the holders.
About DeFi Yield Protocol (DYP)
DeFi Yield Protocol (DYP) is one of the most experienced and innovative projects in DeFi. Its goal is to promote DeFi adoption while providing optimal solutions for yield farming, staking, NFTs, and other DeFi tools.
According to this Etherscan report, the DYP founder and team bought 3.6 million DYP tokens in the last 90 days. The amount represented $450,000 at the time of the transfer and ended up under lock in the protocol's treasury. This purchase is reassuring for the community that DYP is a reliable, long-term project.
Lastly, DYP has paid over $38 million in rewards to users so far and consistently releases several functional products.
For more information about DYP and the Cats and Watches Society (CAWS) NFT collection, please follow the links below:
DYP NFTs | DYP Website |Twitter | Telegram | Discord
ElonCoke (ELNCO) Announces Listing on PancakeSwap and Upcoming P2E Game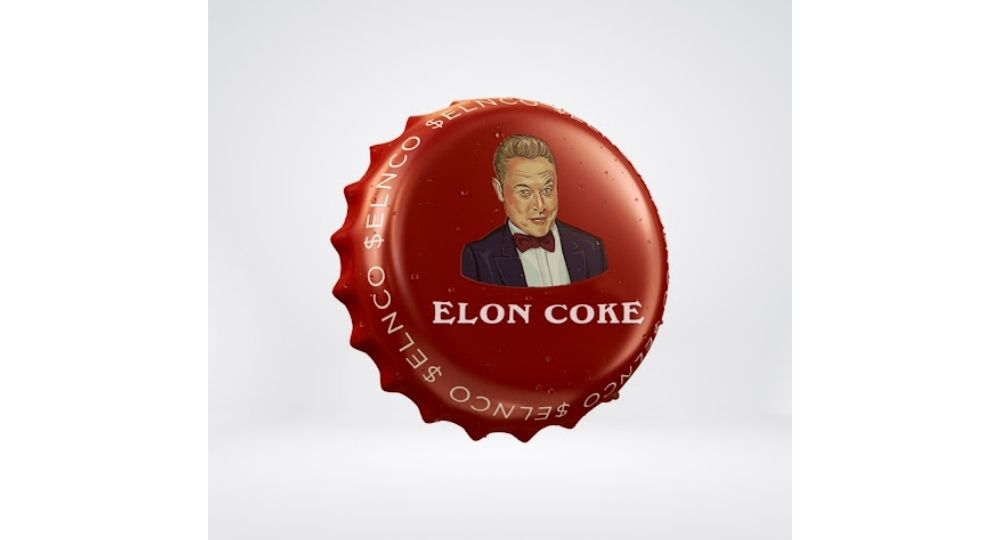 ElonCoke (ELNCO), a token on Binance Smart Chain, has announced its listing on PancakeSwap as well as having revealed some upcoming utilities. The project launched on April 28, 2022, and is available to trade on 12 different blockchains.
ElonCoke gets its inspiration from an Elon Musk tweet that reads, "Next I'm buying Coca-Cola to put the cocaine back in." The Tesla CEO tweeted this on April 27th following his recent acquisition of Twitter, unintentionally bringing new meme coins to fruition.
The project launched on BSC, though, they have already developed a bridge that can be utilized on 12 different blockchains. Some included are Ethereum, Avalanche, and Solana. Further, every ELNCO transaction comes with an 8% BUY and SELL tax, which the protocol will distribute as follows:
2% to Development
4% to Marketing
2% to Liquidity
ELNCO comes from the same team that has worked on another imposing token, CatCoin, and aims to become a utility project with a multitude of features. Among them is Coke of Duty, a multiplayer play-to-earn (P2E) game drawing inspiration from popular titles such as Call of Duty and Battlefield.
Coke of Duty will be a first-person shooter battle royal where gamers will compete to become the last man standing. Unlike traditional titles, Coke of Duty will enable players to earn fungible BNB rewards while casually playing. Also, within the game, players will be able to use ElonCoke tokens to buy various upgrades and items, subsequently burning the tokens spent. Lastly, the ElonCoke team will host a tournament shortly after the games release, paying winners in BNB.
While the project is still in development, the team announced that they will focus on additional utilities once their game is up and running. These new features might include tangible branded soda bottles and ElonCoke snacks in the Metaverse.
About ElonCoke
ElonCokes goal is to suppliment a P2E game, Coke of Duty, which draws influence from several popular first-person shooter battle royal games. The project has already passed KYC verification with Doken. Lastly, ELNCO tokens are available on PancakeSwap.
For more information about ElonCoke, please follow these links:
Website |Twitter |Telegram| Whitepaper|
Media Contact:
Tayler Vee
admin@eloncoke.com
$SHAZU Sets Official Listing Date on May 30 for it's BSC Token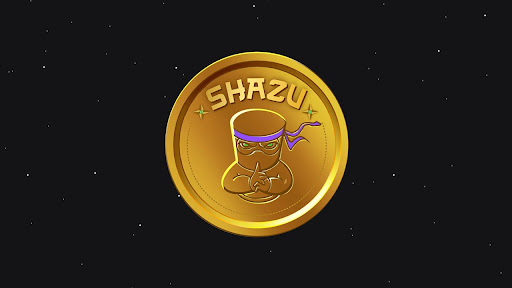 A long time ago, there was an infinite treasure that rested between the Ethernal Realm and Bininja Plateau.
Shazu, the protector and his ninja army of silent assassins, would only allow a special soul to even gaze upon it, so until this day the treasure lay untouched. Only the pure of heart could possess the infinite wealth within.
Ragon the demon king from the Ethernal Realm, sought to control this treasure with his powerful army of evil spirits hoping to rule all realms.
For millennia Shazu and his army of ninjas acted as the keepers, who kept Ragon and his evil forces from holding the treasure. But Ragon had now created a truly terrifying warrior, and Shazu could sense his ability to protect the treasure was fading.
To ensure its safety, he needed to fulfil the prophecy and find the worthy warrior that could wield the infinite treasure and destroy Ragon.
While in a trance Shazu was visited by a spirit who told him of a world named "Earth" where souls lived who possessed a hidden but great power and knowledge within.
In order to realise this power, they need only possess a painting that revealed their true forms. Paintings layout of sight from the beings, but within the reach of Shazu and his shadow realm that connected worlds.
Without this awareness, the power inside would lay dormant forever but Shazu knew to defeat Ragon he needed to awaken and recruit the ancient warriors.
When Shazu snapped out of his trance, he immediately gathered the paintings and his ninja forces, to set upon their quest to scatter the images throughout Earth, where the worthy warriors would be awoken, Unleashing Financial Freedom.
About Shazu
Shazu is a new project in the crypto space, featuring a deflationary token and a collection of Ninja NFTs. Its goal is to help users obtain better financial independence through an entertaining game, reflection, and staking rewards.
Shazu is currently in development, with its community waiting for the official listing on May 30. Meanwhile, you can discover more information about Shazu at the links below:
RodeoCoin Unveils Development Updates and Long-Term Plans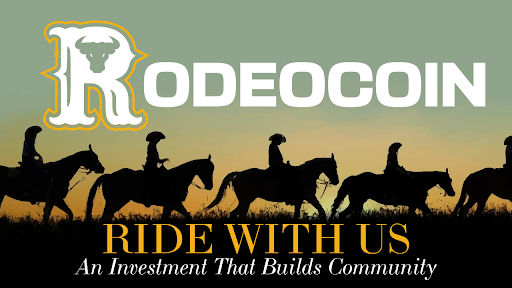 RodeoCoin, a hyper-deflationary token on Binance Smart Chain with BUSD reflection rewards, unveiled more details on its development and future plans. The project plans to release the first-of-its-kind community wallet supporting community growth and education to attract new investors. In the long term, the token looks to promote viable talents in art, sports, and music.
RodeoCoin started out as a cryptocurrency project aiming to celebrate and support the western lifestyle through modern technology. More precisely, it seeks to bring more investors in crypto that would help farming, ranching, agricultural, and Western heritage communities. The project encourages long-term investments by rewarding its $RODEOCOIN holders with stablecoin rewards in $BUSD.
Investors can hold RodeoCoin tokens in any eligible wallet and instantly receive 4% $BUSD rewards on every BUY transaction. Additionally, they get a 5% $BUSD reward from every SELL transaction. Above all, they can engage in wallet-to-wallet transactions without paying any fees.
The team plans to create a community wallet absorbing 4% or 5% of every transaction. These funds will fulfill RodeoCoin's goal of giving back to the community. Notably, the project will distribute them to people and organizations in need in communities across the country and worldwide.
The $RODEOCOIN basic tokenomics are as follows:
Of Every Buy
4% goes to the Community
2% goes to Liquidity
4% reaches all token holders in $BUSD
Of Every Sell
5% goes to the Community
2% goes to Liquidity
5% goes to all token holders in $BUSD
2% burns to meet the token's hyper-deflationary purpose
According to the project's roadmap, RodeoCoin plans to obtain listings on major centralized exchanges and attract sponsorships and endorsements. Furthermore, it will develop proprietary Crowdsourcing and API tools as it grows its community to over 100,000 members.
About RodeoCoin
RodeoCoin is a community-driven, hyper-deflationary token with $BUSD reflection rewards and 0% fees for wallet-to-wallet transactions. $RODEOCOIN tokens are currently available on PancakeSwap.
For the time being, the RodeoCoin team aims to boost its marketing through philanthropy. However, in the long run, it plans to gain global reach through sponsorships and more significant projects that include music, art, and all things western culture.
For more information about RodeoCoin, please follow the links below: