How DIFX uses Impact CRM to manage all the platform data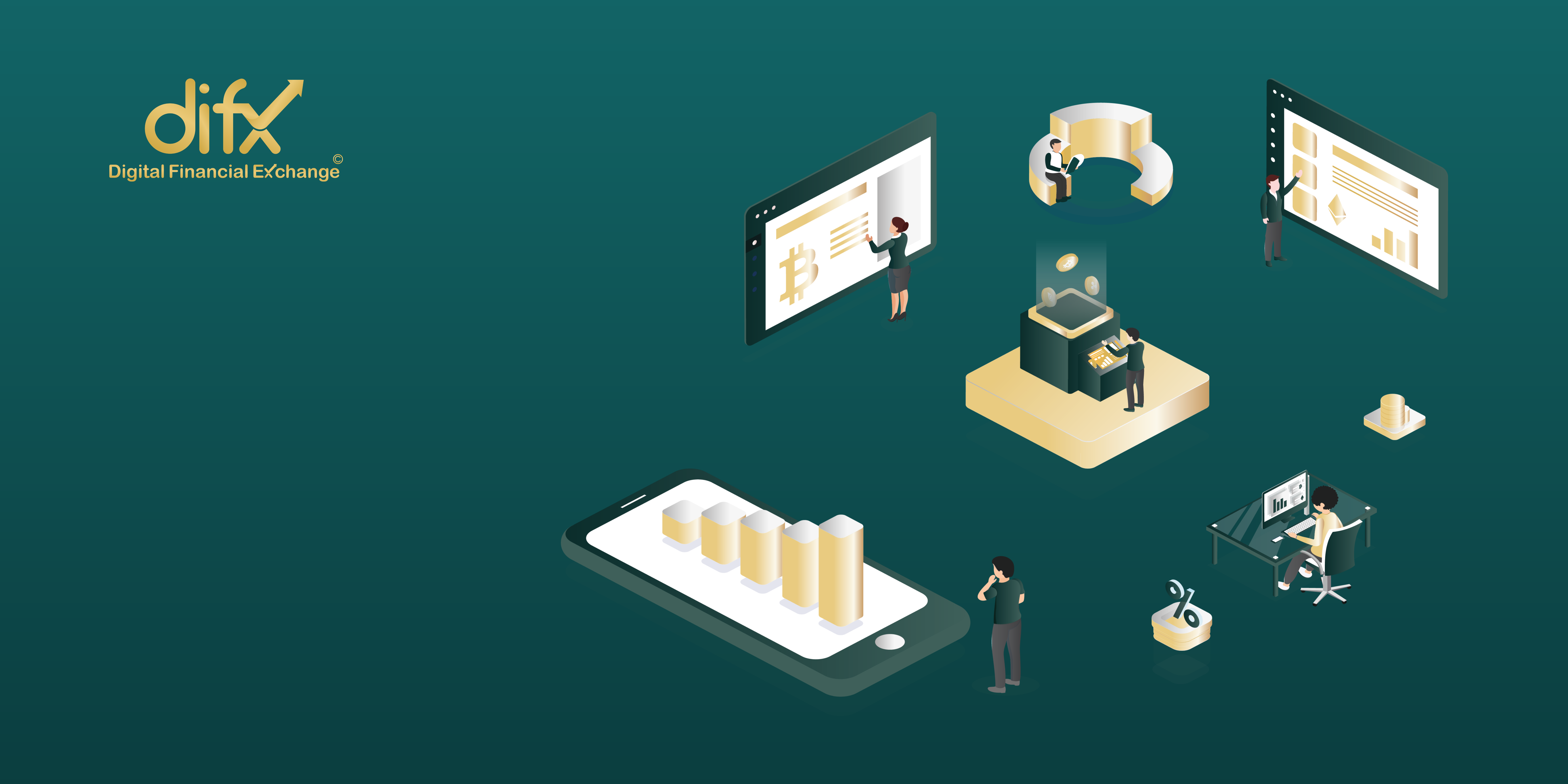 The current revolution being brought by Blockchain and DeFi is based on securely managing and sharing the data of the users. The whole purpose of defining a transparent digital ecosystem is to give the ownership of data back to the users.
The value of this data grows exponentially, especially in a digital trading and investment environment. Not only does data corresponding to the performance of stocks or cryptocurrencies require effective management, but so does a user's personal data in order to provide a seamless experience.
Most exchanges and trading networks focus on providing a secure service and often ignore data management but this does not necessarily mean that there needs to be a trade-off. Facilitating a secure environment can be done along with seamless user experience and data management.
DIFX demonstrates this via Impact CRM
The need for a CRM
DIFX, the first Blockchain-based network providing cross-asset trade, needs unparalleled data management without a doubt. Recognizing this need, DIFX uses Impact CRM.
CRM, in essence, is a way to manage the relationship between a company and a customer. This relationship is defined with data that belongs to the user on the platform. For instance, if a user logs in to the platform and performs any activity, this can be represented as data which then represents the relationship.
While this data may be considered as regular, its true value can be realized when a company wants to analyze the user activity and understand ways to improve engagement with their users. In other words, this data gives insight into the customer's mindset when they visit any platform.
Being a trading and exchange platform, DIFX aspires to provide a seamless user experience. This includes comprehending the user's point of view and then acting on those insights to ensure better experience and convenience.
However, managing this data is not an easy task, especially when a company is rapidly expanding. Users' data is derived not only from their activities, but also from a variety of other sources such as sales, social media monitoring, and so on.
CRM software enables a corporation to manage and analyze huge chunks of data effectively and then formulate business strategies based on the insights. It helps understand customer behavior which not only improves the retention rate but ensures that the customers are satisfied with the services, creating a positive environment. Therefore, CRMs allow businesses to build a customer-centric environment.
Therefore, to manage such a huge amount of data, using CRM software has become an essential tool for success. CRM software enables a corporation to analyze customer behavior and to manage data effectively to formulate business strategies.
This is where we break the myth that CRMs are used only for sales and marketing because, in this evolving data-driven world, CRMs allow businesses to build a customer-centric environment. Therefore, building a positive environment which is quintessential for a platform like DIFX.
However, selecting the right CRM is another crucial task. Understanding the need for CRM software is just the first step while selecting a suitable CRM is what makes the difference.
This is why DIFX chose impact CRM.
How Impact CRM improves user experience on DIFX
Impact CRM advances data management by inducing data-driven insights with the power of AI and creating the ideal combination of Blockchain and AI for a real-life use case.
The algorithm automatically determines how the client feels by analyzing the user's activity on the platform. DIFX constantly updates the platform with such information to ensure that the user's mood remains positive while interacting with the platform.
Furthermore, Impact CRM enables DIFX's customer service team to have all of the necessary information about a customer and provide a personalized experience. In addition, it displays all previous and relevant data on a single screen, allowing the representative to better understand the client's perspective and communicate more effectively.
Conclusion
DIFX provides more than just a secure trading platform with a powerful UI. The other half brings unprecedented value to the ecosystem and complements DIFX's Blockchain-based cross-asset approach.
With Impact CRM, DIFX ensures that a user gets a personalized experience. Having an AI-driven environment, DIFX becomes a truly customer-centric platform.
DIFX provides more than just a secure trading platform, however, it provides a powerful User Interface (UI) and User Experience (UX). With the support of Impact CRM, DIFX ensures that users obtain a top notch experience.
Learn more about DIFX by visiting www.difx.io
Telegram | LinkedIn | Twitter | Facebook | Instagram | Reddit| Email
ArtVerse Prepares for Its Upcoming Presale on Bitrue

ArtVerse, a blockchain-based art platform, is preparing for its presale launch on Bitrue. The platform plans to distribute ArtVerse's native token, AVT, with the event rolling out on September 27. Currently, Bitrue is hosting a warmup before the presale date, offering a giveaway of 13 billion AVT.
Users can take advantage of the 4 options available on the platform. The first giveaway involves BTR holders, whereby you will receive the airdrop according to the BTR amount you hold. To be a part of this giveaway requires you to sign up for the airdrop on the Bitrue event page.
The second giveaway requires you to share the event on social media platforms to have a chance of receiving a random amount of AVT between 1 – 100,000. Furthermore, anyone who shares it on Twitter automatically gets entered into a grand prize drawing for 1 million AVT.
The third giveaway involves you sharing the event and getting valid referrals with a chance of earning 100,000 AVT. Notably, all referrals should successfully pass KYC verification. You will receive your reward as soon as a referral passes the verification.
The last giveaway will let you earn a bonus if your referrals purchase AVT during the presale. The prize pool division will depend on how much the referrals buy and their number in total. ArtVerse will disburse all the rewards on September 30 at 1300 hours except for the third giveaway.
The AVT Token Presale
VT is an ERC-20 token behind all activities on ArtVerse, with a total supply of 21 trillion tokens. The project will be dedicating 4.2 trillion coins to the presale, available only on Bitrue. As an investor, you should be careful of any other platforms that may pose as AVT distributors.
Here is a breakdown of the rest of the tokens:
10% to the private sale
Foundation operations – 25%
Team – 20%
Community yield farming – 15%
Development costs – 10%
As per Bitrue's Twitter post on September 23, AVT yield farming has kicked off; users can stake their coins to earn passive income. It incentivizes the process by offering rewards to users who participate in the staking pools.
Users will use the token to pay for transaction fees on the ArtVerse platform, with a 5% charge on all fees. 50% will reward users who stake the coin, while the other half will assist in strengthening the platform's content creators for better art.
Lastly, the coin holders will have an added advantage of gaining governance and voting rights; they can participate in decision-making processes on the platform.
Make sure to be part of all giveaways and the upcoming presale by signing up on Bitrue. Also, do not forget to be part of ArtVerse's growing community on Twitter for more information.
About ArtVerse
ArtVerse is a decentralized art platform hoping to provide creators with the best marketplace for their art NFTs. Furthermore, it hopes to bring trust back into the art industry, considering counterfeits in the market.
The project is leveraging blockchain technology for transparent and immutable transactions on its platform. Creators have a trustworthy space to create art while having favorable circulation in the market. The lack of intermediaries eliminates additional costs associated, helping content creators to maximize their returns.
ArtVerse works on the Ethereum blockchain, a blockchain that claims a top name in the crypto industry. It offers an expansive space for value addition and cross-chain communication. Furthermore, it provides the much-needed resources for NFTs' progress. Currently, ArtVerse is making the most out of ERC-20, ERC-172, and ERC-1155 tokens for its economic structure.
ArtVerse further explores the future of data storage through technology similar to IPFS. This factor adds to the platform's security as unapproved parties cannot alter the data on its chain.
About Bitrue
Bitrue has been pivotal as far as ArtVerse and AVT are concerned, being the first exchange to list AVT and hosting the presale. Bitrue is a trusted cryptocurrency exchange that not only supports crypto trade but also offers crypto management services.
You can trade your crypto, invest through its high-interest BTR lock-ups, acquire Bitrue loans, participate in advanced trading options, to mention but a few. Moreover, it has access to lucrative cryptocurrencies in the market today that you can invest in. ArtVerse stands to benefit immensely from the exchange's liquidity and user base at large.
NBA Star John Wall Announces NFT Project To Raise Awareness For Youth Sports – Baby Ballers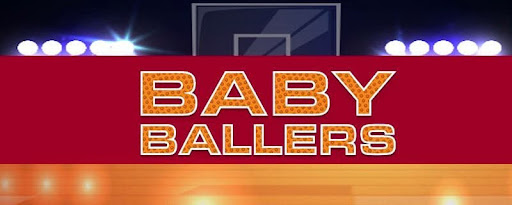 The latest celebrity athlete to enter the NFT space is NBA star, John Wall with his ground-breaking project Baby Ballers. We've seen the likes of Tom Brady, Steph Curry, Odell Beckham Jr., and others enter the crypto and NFT space of late. Some have decided to create their own NFT platforms/ projects while others have partnered up with some of the biggest platforms to curate their own drops.
John Wall's Fascination With The NFT World
John Wall recently tapped into Twitter showcasing his interest for the NFT space. Since then, the NFT community has welcomed him with open arms. Although most fans shilled their favorite NFT projects to him via Twitter, many suggested him the idea of creating his own NFT project.
This suggestion fascinated John Wall most of all because he wanted to find out what the process and the journey of creating a NFT would be. Once he began to understand the flow of creating NFTs, he wanted to create his own project that would be backed by a good cause.
The Good Cause
John Wall's biggest why in his life is his children. He not only wanted to inspire his children, but he wanted to support children everywhere by partnering with his foundation – the John Wall Family Foundation.
Over the past few years, John Wall's foundation is a fully registered charitable organization that has helped thousands of people. From distributing meals during Thanksgiving to partnering with the Salvation Army for back to school donations, John Wall's foundation has helped youth with tons of blessings.
Now, John's got his eyes set on combining the NFT space with his charitable organization. He plans on taking proceeds from his upcoming NFT drop to help fund youth sports and plans to take aim at inspiring kids that anything is achievable by executing on this project.
The NFT Project
John Wall recently announced the launch of his own NFT project, which is titled – Baby Ballers. He plans to launch this project on September 30th, 2021 which will feature 4,000 mints to be available to the public.
After getting a sneak peak at some of the designs via their website, parents and NFT enthusiasts everywhere will graciously appreciate his efforts. The NFTs themselves feature unique babies with different traits playing sports.
The roadmap for the project seems very promising with the ability for NFT holders to get access to giveaways for items such as courtside tickets, jerseys and more. This is definitely a NFT project that you want to keep your eyes on!
Want to learn more? Join them on socials!
Linktree: https://linktr.ee/BabyBallers
TangoChain Unveils The World's First 100% Gaming Blockchain Platform

TangoChain announces the launch of the world's first blockchain that is 100% made of gaming applications, play-to-earn games, and NFTs. It's the first blockchain which is entirely a game host that supports gaming platforms.
The blockchain project intends to enable gamers to earn lucrative profits and create non-fungible tokens(NFTs).
A Third Generation Blockchain
TangoChain is a third-generation blockchain platform. Two generations are in existence so far.
The first generation lies with the pioneers like Bitcoin and its first forks such as Litecoin and Bitcoin Cash. They introduced the concept of cryptocurrencies as decentralized currencies with an open ledger system to the public.
The birth of Ethereum and DeFi ushered in the second generation of blockchains. DeFi opened up the blockchain world to a host of applications, tokens, and passive income-generating features. Most of the vibrant blockchain projects currently are hosted by this generation of blockchain.
TangoChain could offer the ushering of the third generation of blockchain. The hallmarks of this generation lie in a fully specialized blockchain whose infrastructure and services align towards its role. Contrary to that, TangoChain fully focuses on gaming, and NFTs features rather than adding them as features.
The blockchain boasts of infrastructure optimized to onboard as many innovations supporting the gaming world as possible. The platform also integrates protocols that feel more native, as opposed to other blockchain platforms.
Proof of Game Consensus Protocol
No specific feature shows the trajectory of a blockchain other than its consensus protocol. In TangoChain's case, it has proof of game protocol to govern its operation.
To understand how it works, a review of some common consensus protocols could help a lot. Bitcoin and Ethereum use a proof of work consensus. Miners verify transactions by solving a difficult computational equation called a hash. For proof of stake protocol, users stake their crypto holdings to verify transactions.
TangoChain's proof of game enables users to secure the network, verify transactions by simply enjoying their favorite game. All the while, they earn a reward for their gaming effort, a win-win situation for all.
Zk SNARKs Proof
Even better news for the verify is the Zk SNARKs proof method. It enables the entire process of securing transactions and the network hassle-free. It can be split into S-N-AR-K, standing for Succinct, Non-interactive, Argument, and Knowledge.
The process is Succinct, meaning the proofs are very easy to verify given their small size. It holds even when the process under verification is quite complex.
It is Non-interactive since it doesn't require constant communication between the promoter and verify. One's gaming experience won't be interrupted by annoying questions regarding transaction verification.
Argument refers to the way the proofs are referred to formally. On the other hand, knowledge refers to the level to which the proved can evidence their existence.
The proof process allows for a faster and energy-efficient way of implementing Tango's Proof-of-game protocol.
The Gaming Console is Native
Tango aims to ensure that a gamer's experience is complete and flawless. Comprehensively, its gaming console seamlessly connects to the Tango network and other blockchains natively.
It has a native wallet that omits the need to seek off-chain services altogether. The wallet comes with a user chip that is swappable for convenience.
A gamer with little technical experience has easy access to a complete gaming catalogue as a result. It is accessible on Android, allowing users to play as they earn at their convenience.
The Gaming World is on the Cusp of Revolution
The advent of blockchain has revolutionized the way people transact by removing the need for third parties. Costs of sending remittances around the world plummeted while speeds and convenience improved.
But Tango is gearing towards the creation of a third-generation blockchain. It's 100% leaning on gaming in terms of its infrastructure gives a good user experience. The protocol enables people to earn as they enjoy it while the platform is open to gaming innovations. It is safe to say the gaming world could be on the verge of a huge change and revolution.
The Birth of TangoChain
Tango will start its raising through VCs aiming to raise a total of 50M BUSD. Due to it being a blockchain for gaming, which will also have hardware consoles where gamers turn into validators for the blockchain, Tango is a lucrative option for crypto investors to invest in. The following is how the raise will be conducted:
Seed Round 5%: (25% TGE, 3 month lock & 24 month linear vest)
Strategic Round 5%: (15% TGE, 3 month lock & 18 month linear vest)
Private Round 5%: 5% (15% TGE, 2 month lock & 12 month linear vest)
IDO 5%: Unlocked
Advisors 5%: (25% TGE / 24 month linear vest)
Team 15%: 22,500,000,000 – 7 years vested
Liquidity 30%: Unlocked
Development 20%: (0% TGE / 60 month linear vest)
Rewards 10%: (0% TGE / 60 month linear vest)