TunaDog, "the Cutest Dog" Presale is Now Live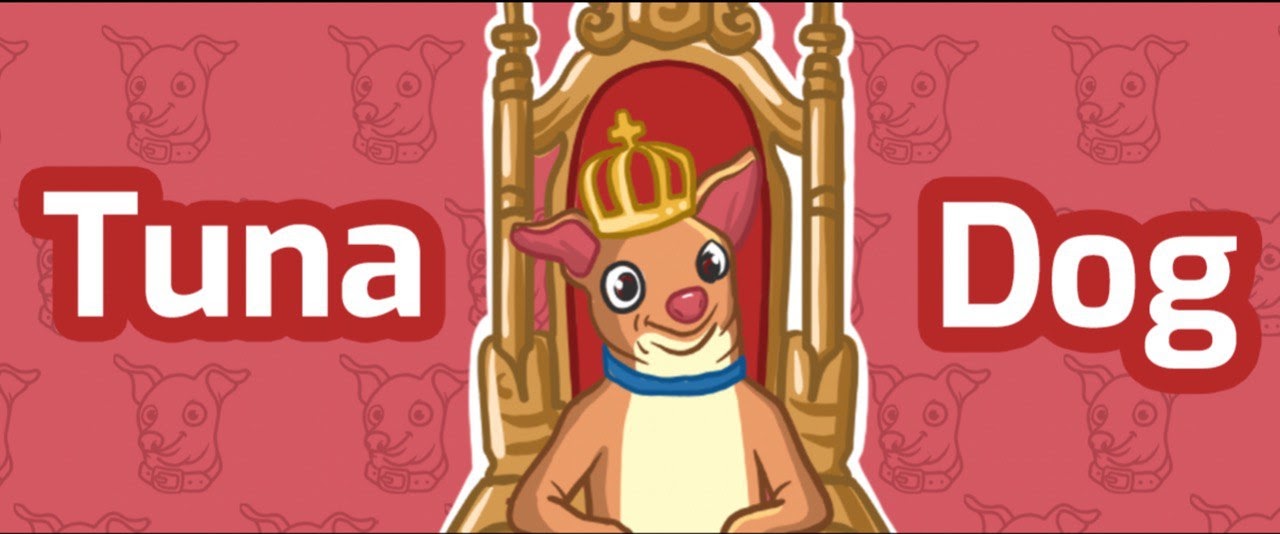 TunaDog, one of the projects lying among the kings of Memecoins, is holding its presale on July 7. The countdown is on!
The project provides a platform that artists can participate in to create unique NFT collections with their theme, Tuna The Dog. It wants, in the future, to create TunaDog merch and aTunaDog game, whereby 90% of the proceeds will be allocated to help stray animals and animals with diseases through organizations.
TunaDog Presale
The platform will hold it on Binance Chain DxSale – the first actual decentralized locker and launchpad service on the platform offering presales.
Once the presale ends, TunaDog will be listed in Pancakeswap with liquidity locked and ownership renounced.
Presale Information
Price: 1 BNB = 880000 TUNADOG
Soft cap: 300 BNB
Hard cap: 600 BNB
Conditions: Min 0.1 BNB / max 5 BNB
Listing price: 10% higher than public presale
How to Buy from DxSale
Go to the sale link from your web3 supported browsers (going to be posted 10 hours before countdown end)
Connect your wallet
Input amounts of BNB you want to contribute with, e.g., 0.1 to 5 BNB
Click Contribute Buttons & Confirm The Transaction
You will receive $TUNADOG tokens once the presale ends, and you can collect them on the DxSale page.
Tokenomics
Liquidity is automatically provided to create a price floor for the token. The smart contract charges a 2 percent fee on all transactions to auto replenish the liquidity pool.
In addition, a 4 percent charge on all transactions is given to all token holders. That is, you don't have to take or provide liquidity to gain money with TUNADOG. It's going to benefit all holders!
TunaDog is deflationary; therefore, in each transaction, 2% is permanently burned, our supply will be lower every day. The platform will take another 2 percent charge on all transactions distributed to TunaDog Marketing/Development wallet. It will be aimed at effective marketing to maintain the growth of the platform.
Details
Total supply: 1B TUNADOG (100%)
Fundraise: 561.6M TUNADOG (56.16%)
Pancakeswap Listing: 315.9M TUNADOG (31.59%)
Marketing: 50M TUNADOG (5%)
Exchange Listings: 50M TUNADOG (5%).
Initial Burn: 22.5M TUNADOG (2.25%)
Roadmap
For the third quarter of 2021, we can expect to see the first NFT collection, fundraising. Listing on CMC/CG, Launch on Pancakeswap, and LP token lock. For the fourth quarter, there will be more marketing and campaigns. We will also see more partnerships and even a CEX listing.
In 2022, this is when the TunaDog merch and the TunaDog game are scheduled for production. The NFT launchpad is also expected at this time. Last but not least, the new blockchain integrations may come around this first quarter of the year if all goes according to plan and schedule.
About TunaDog
TunaDog is a project, the king of Memecoins, to give users and artists a chance to interact with the NFT world.
Interact with the project;
Website: Click Here
Twitter: Click Here
Telegram: Click Here
Contract Address: Click Here
Art Haus Leans on NFTs to Work With Artists, Collectors and Curators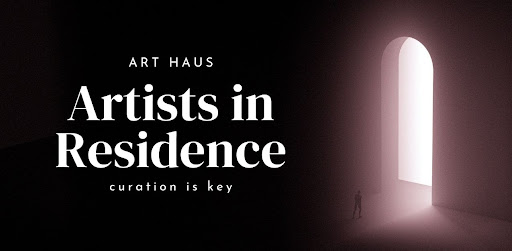 Art Haus, an NFT-based project for artistic works, has introduced an Artists in Residence section to its platform. Each resident artist becomes a keyholder who can unlock curatorship. They receive commissions on major sales by artists they curate, about half of the 15% fee charged by Art Haus.
Art Haus' developers created the platform to assist artists, collectors, and curators in manoeuvring the NFT market. This distinct NFT platform integrates a selection of curation mechanics and subscription levels. It aims to offer the marketplace a host of genuine and unique collections. Unlike the competition, Art Haus is offering an artist residency program.
Artist Residency
Among the crucial parts of Art Haus's strategy is the exclusive artist residency. Artist in residence programs exist to welcome artists and curators to stay within the premises of an institution.
Creators can apply to join as an artist in residence. Each candidate is thoroughly assessed. It is done to guarantee that they'll discover value in signing up with Art Haus to premiere an exclusive collection.
Artists that get residency can lean on the team to explore NFTs in a supportive environment. For one, the exclusive galleries are only accessible to keyholders. It suggests that the collector has done their part to become a member of this incubator for the digital arts. These collectors typically aren't your ordinary users. These collectors are major in discovering the following Beeple and getting in on the ground floor of their innovative legacy.
Protection Through Artist Residency
Knowledgeable artists looking for a residency must take into consideration Art Haus as their residence for numerous reasons. For one, the developers made the whole program to service the requirements of these imaginative minds. For instance, there are a host of thoughtfully incorporated protections for web content creators that make it a smart choice.
The artist residency program ensures creative freedom and sovereignty for artists. It takes place with personalized well-known smart contracts for all Art Haus NFTs. It makes sure that artists add to a genuine body of work that's genuinely and probably their own. Many existing platforms cut operating expenses by minting artists' functions to contracts shown with many other artists. Art Haus, on the other hand, is devoted to altering the status quo.
Artists having a home for their work on the blockchain with their branding is essential to the team. Not only for the artist's benefit, however, to provide collectors with the chance to own something developed totally for the artist. Collectors can feel confident understanding that they own genuine work. Also, they will not see the case of the NFT platform going out of business.
Residuals
Another vital feature that has artists moving to Art Haus is its residual commissions. When you create and offer your art with Art Haus, you can try out the most recent advancements in secondary royalties. Other platforms that recognize them locally. On the other hand, Art Haus is committed to adopting global criteria.
This technique adds excellent value to the residency program. Many NFT artists have a substantial collection of NFTs that regularly change hands between collectors.
Art NFTs and Auctions in Art Haus
The NFT market continues to expand at a remarkable rate. More artists, curators, and collectors are meeting up and trading tokens, principles, and techniques than ever.
Platforms such as Art Haus offer a host of beneficial protections for both parties. Hence, it makes it the perfect destination for those looking for unique opportunities in the marketplace. Thus, Art Haus offers a vital role in encouraging these content creators and collectors to drive ROIs to new heights. Artists looking to discover more regarding the platform's residencies can go here.
One of the core elements of Art Haus is its public auctions. NFT auctions give creators and collectors lots of opportunities. For artists, it allows them to get the most from their collections. It also supplies investors with a far better opportunity to snatch up unique pieces for a steal. Notably, the ZORA protocol powers Art Haus auctions.
BNB Fintech Set for New Beginnings and Launching Payment Solutions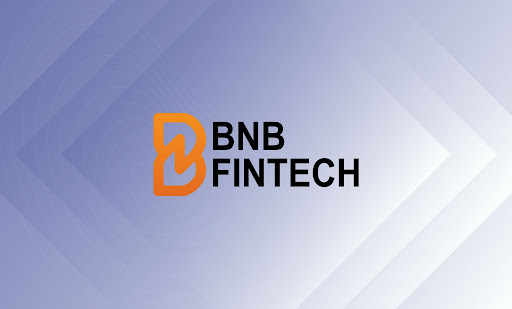 After a recent presale of BNBCH, the BNB Fintech is announcing new developments. Among the developments include token price increases and listings in top sites.
BNB fintech is a network introducing crypto-focused payment solutions for the benefit of enthusiasts. At the start of October 2021, the network held its public presale and sold 280k BUSD in merely 7 minutes.
Later, four top crypto networks Coinmarketcap, Coingecko, Livecoinwatch, and Worldcoinindex, listed the BNB Cash coin. The listing comes when the network is planning to launch services very soon. According to their Twitter page, Worldcoinindex listed BNB Cash as a utility token.
After the start of the presale and listing on Coingecko, the BNBCH vastly grew in value. For instance, within 24 hours of launch, the BNBCH value increased from 0.016 to 0.089. A few days later, the coin hit $0.174195, an over 1000% increase. The community has been vastly supporting this project recently.
As mentioned earlier, the BNB fintech prides itself in providing top payment solutions based on crypto.
BNB Fintech's Payment Solutions
As a payment gateway or payment solution, this platform introduces multiple tools to achieve its objective. One such tool is the P2P crypto marketplace. In the marketplace, individuals will buy goods and services directly from merchants using cryptos. The primary token used will be BNB cash. But, in the long run, the network will add more tokens as they aim to reach the entire crypto space.
Another tool coming soon is debit card support. Due to the increasing use of Debit cards, it's generally a good idea for BNB Fintech to provide a similar solution. They plan to work with Simplex to help integrate BNB Cash into popular debit cards like Mastercard and Visa.
BNB Fintech also introduces a point of sale system. Today merchants may fear accepting crypto because they don't have a proper tool. Yet, BNB Fintech will launch the POS, which will track crypto transaction flow in real-time.
As a final tool, BNB fintech will integrate a wallet option. The primary role of this wallet will be hosting the rest of the network's services. Although this product is paramount, this will be the last feature to launch.
Based on Binance Chain
BNB Fintech leverages blockchain technology to provide much-needed services to crypto enthusiasts. They use the Binance smart chain, and as such, the BNB Cash token is a BEP-20 token. But why BSC?
The BSC proves to be the best alternative for the Ethereum chain. Projects are currently switching from Ethereum because of high gases and low speeds. Yet, BSC provides services at more affordable costs and high speed. Hence, users of BNB Fintech will enjoy services at friendly fees and maximum scalability.
BNB Fintech and Audit Report
As a Defi network, auditing is paramount. Due to the increasing numbers of scams in crypto, it's often hard for people to trust a new project. That's where BNB Fintech recently underwent an audit to certify that its contracts are reliable. The audit was conducted by a popular Defi auditor, Solid proof. The network gave BNB the go-ahead to continue with the business since smart contracts are safe.
Apart from the audit, Solidproof conducted a KYC scan on the BNB Fintech team. A KYC scan aims to ensure that people connected to the project are not fraudulent. KYC scans, therefore, test the money laundering risks associated with the project. But, Solidproof scanned the BNB Fintech team and did not report any issues.
According to their roadmap, they will be conducting another audit in the first quarter of 2022. Certix, a top blockchain auditor, will conduct the audit. The goal again is to ensure all their services remain reliable and trusted by users.
To be a member of the BNB Fintech community, please, visit their social pages.
Arker Announces Launch of a Crypto Rewarding Gaming Option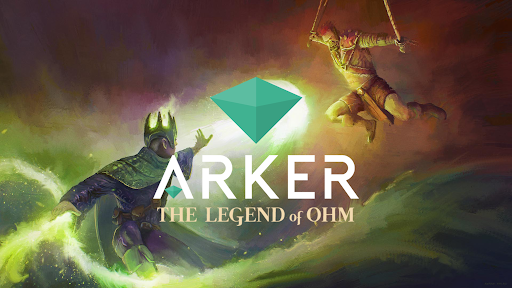 Arker network has announced the upcoming launch of a crypto-rewarding game. Currently, Arker has many tools, which help pay the gamers using crypto assets. As the developments continue, Arker will be launching on Android, iPhone and Steam devices.
In Arker, the gamer controls a heroic character tasked to regain control of the Ohm kingdom. The fighters do not fight alone but will join a clan and act as a team. This multiplayer game provides PVE/PVP options. Additionally, it combines skills, equipment, runes, pets, and characters for a better experience.
While the primary intention is having fun, Arker allows gamers to earn money. It assumes a play-to-earn model where gamers play and gain financial rewards.
The Dual Token System
Arker adopts a dual token system with both assets helping complete different services. Foremost, the network has the ARKER token with a total supply of 200 million. Arker token's primary role is governance. Holders will vote for game developments and designs based on the number of tokens held.
The Second token available in the Arker gaming network is FoA. FoA (Fragments of Arker) helps run in-game activities like rewarding, purchasing skins, and NFTs.
One outstanding feature of the FoA is its deflationary nature. The platform will burn 15% of every in-game transaction value. Since the total supply is 540 million, burning tokens ensures the numbers reduce. As the numbers reduce, demand for FoA increases, thus rising values.
Earning Rewards in Arker
As a gaming network, Arker provides different ways to earn rewards through gameplay. One way to earn rewards is fighting other gamers and earning the FoA tokens.
The network provides daily missions where the gamers will earn the FoA token for free. This daily mission involves the gamer vs the network's AI. Every online gamer can take part every day by logging into the account and completing missions.
Additionally, gamers can play a ten-person game (guild war). In this guild wars, the person who gets the highest score gets token rewards. Thus, the guild war option offers more rewards.
Moreover, the network has the PvE option where users collect items to sell in the marketplace. Among the collectibles are runes, summoning scrolls, skins, and also FoA tokens. Some runes will help improve the characters' stats.
Finally, the network will hold special events for participants to gain rewards. There are in-game and off-game events available. The off-game special events include bounty hunts, contests, airdrops, and marketing campaigns. As a network user, you can take part in such events, and earn FoA.
Currently, the battle modes available are PvP and showdown. In PVP, users must buy tickets using FoA and fight other ticket holders. The winner earns gold, experience, and FoA tokens. The loser gains gold and experience. See, it's a win-win situation for every gamer.
Another available battle mode is the showdown, where you fight your character's clone. The idea here is to gain experience.
Join The Community
Arker aims to reach as many gamers as possible in the blockchain space. Hence, gamers and blockchain enthusiasts can join the social media communities shown below. By joining the pages, you will get updates about the project promptly.