Esports and Virtual Sports: How Are They Different?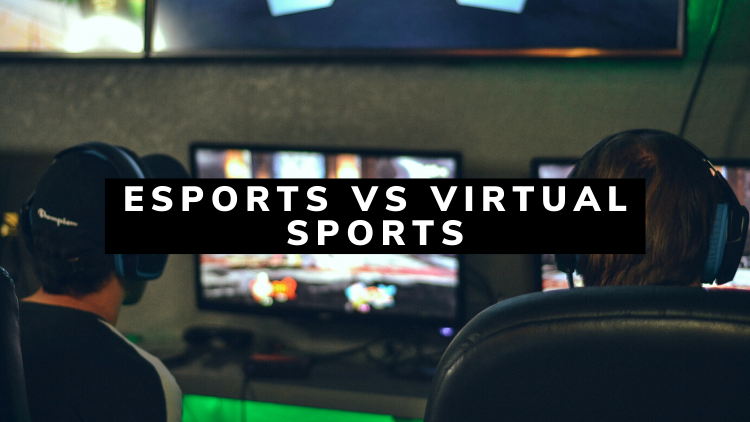 With the COVID-19 pandemic, many traditional sports bettors have started to look for other alternatives, namely esports and virtual sports.
To novices, esports and virtual sports might seem like the same thing, but there are many different features that set these two apart. We will be explaining what particularities esports and virtual sports have in order to help bettors decide which type of sports is more suited for their betting style.
What Are Esports?
Esports define the concept of gaming seen as a sport, where professional video game players compete in tournaments for prizes. Such competitions are basically a video game in which real players fight with each other.
While there are several video games that have traditional sports, such as football (FIFA), the most popular genres are multiplayer online battle arenas (MOBA), such as DOTA II, and first-person shooter games like Fortnite, Call of Duty, and Counter-Strike.
Betting on Esports involves betting on a team or individual player, either during the tournament, league, or match. Like traditional sports, you can place bets while the game is live, and you can also watch the live streams of big events, just like football.
Since the pandemic caused many traditional sports games to be canceled, many have shifted their interest towards esports, as these types of matches can be carried out exclusively online.
What Are Virtual Sports?
Virtual sports are virtual simulations of real-world, popular sports and do not involve any real action, as the outcomes are generated by computer-based sequences through the use of a Random Number Generator (RNG) software.
There are plenty of virtual sports based on "normal" sports betting, but the most popular seem to be horse racing and football. As these games use RNGs, betting on them is more similar to playing at an online casino than on a sportsbook. Instead of betting on the spin of a slot, you bet on a horse, a football team, or a racing car. Esports betting is more similar to real-sports betting, as the principle is largely the same.
The RNG software determines which player or team will win based on their odds, and their chance of winning in proportion to the odds is identical.
Virtual sports have been around for a long time, but because of the limited number of traditional sporting events, this type of betting has seen a resurgence, as bettors were seeking sports options during the pandemic.
Pros and Cons of Esports vs Virtual Sports
Both types of sports have their pros and cons when it comes to betting:
Esports are more entertaining for video game fans, so you can understand the odds for such matches better;
Virtual sports are easier to understand by traditional sports fans;
When it comes to betting, Esports betting has the same mechanism that is applied to traditional sports betting, as you wager on the outcome of real-life events, even though they are happening online;
Virtual sports betting is more like casino gambling, as the outcomes are generated at random, like with slots;
You can bet on virtual sports whenever you want, as they are streamed non-stop;
Esports events are played frequently, but not like virtual sports.
Whether you are into virtual sports betting or esports betting, the 1xBit online crypto sportsbook offers plenty of events for both. Here you can find games such as DOTA II, StarCraft, Overwatch, Rainbow 6, PUBG, Fortnite, and CS:GO, as well as virtual versions of football, racing, tennis, cockfights, and many others.
1xBit features a wide line on all bets, having a variety of bids for sports events, with over 20 betting variations per event, including Double Chance, Handicap, Correct Score, and many more. At 1xBit, you can find the best odds in the crypto sportsbook industry.
Registering on the platform is simple and requires only one click. No email or personal information has to be submitted, as the site automatically generates an account number and password. This, combined with the exclusive use of cryptocurrencies as payment, make 1xBit a fully anonymous sportsbook.
Users can fund their multi-currency accounts as soon as they create it, and they can start placing bets on their favorite esport or virtual sport without any worries.
1xBit supports the deposit and withdrawal of over 20 different cryptos, including Bitcoin, Ethereum, and Litecoin. Payouts are executed quickly, and there are no transaction fees on 1xBit's part, as all transactions are based on crypto.
New users can take advantage of a welcome bonus of 7 BTC that is given throughout the course of their first four deposits, where they can claim between 1 and 3 BTC for each deposit.
Come and discover esports and virtual betting on 1xBit and enrich your crypto funds!
LedgerFi's ($LFT) Token Pre-sale: More than 8% sold out in less than 30 min on XDC Sale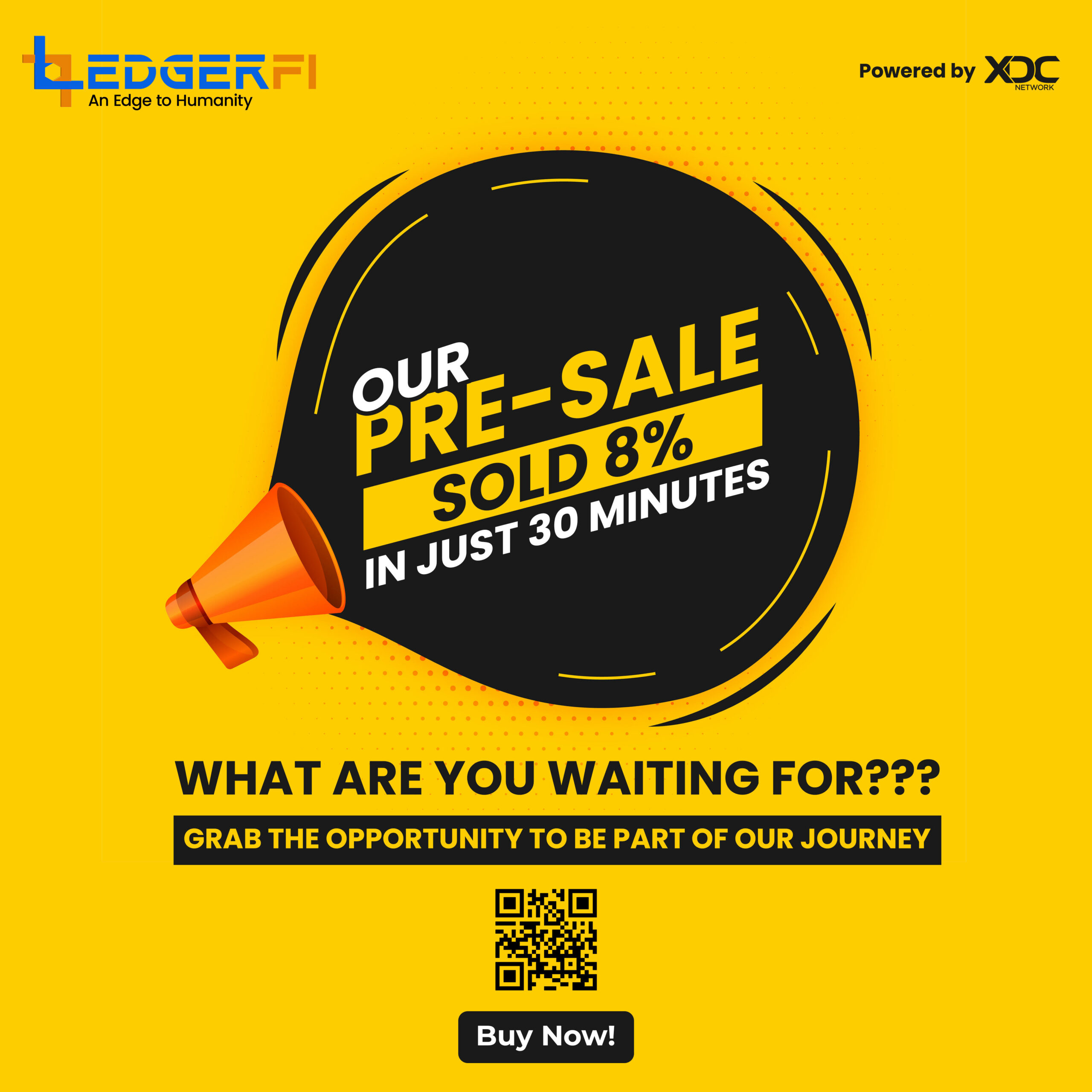 LedgerFi, a leading decentralized web 3.0 secure communication platform built on the XDC Network, is excited to announce that their token sale will commence on March 14th, 2021 on XDC Sale. The token sale will offer investors the opportunity to purchase the native $LFT tokens of LedgerFi and join an innovative ecosystem of Decentralized Communication Service integrated with Decentralized Finance for enabling the seamless exchange of digital assets through a unified platform.
LedgerFi has envisioned to become the world's first Decentralized Digital Asset Exchange (DDAX) platform through which users can transfer all types of digital assets with a military grade security, cryptographic encryption, privacy and prevention from cyber attacks using the power of Blockchain technology.
LedgerFi is a one-stop-shop for DeFi users that provides access to various communication protocols and services in the industry such as Ledger Mail which is already live in the market and it has 750K users exchanging 2M+ emails,and upcoming products like
Ledger Chat: The Decentralized Instant Messaging Solution enabling users to instantly chat with peers without worrying about centralized governance. LedgerChat allows users to seamlessly communicate with each other without compromising their Digital Identity & Data Sovereignty. It's in beta at the moment.
Ledger Live: The Decentralized Audio & Video Call Platform allows individuals & businesses to connect with each other in real-time. The centralized access point utilized in conventional VoIP solutions is eliminated with blockchain based communication technologies. Eliminating the hassle of handling centralized, cumbersome & hackable legacy platforms with the high-performing next-gen solution. Instead, a blockchain based communication system sends the signal from the calling party to a receiving number, which is then replaced by a dispersed network shared by all network users.
Ledger Pay: The Decentralized Cross-Border Remittance platform providing human-readable, interoperable & lightning-fast payment transfer capabilities for financial inclusion of the unbanked individuals.
Ledger Mint: Metaverse Interconnected NFT Transfer Hyper-personalized social connectivity for transferring, exchanging & showcasing NFTs and other digital assets through an interactive & interconnected platform.
Token Sale Details
Presale Address: 0x7db6AaF98bDFE47f197a3b1bbC3Cfe6CB0f302c4
Token Address: 0x65d358C56Ff2E64C007060D5D4dF308986734f5C
Total Supply: 400,000,000 LFT
Soft Cap: 7,500,000 XDC
Hard Cap:15,000,000.0 XDC
IDO Rate: 1.5 LFT per XDC
Listing Rate: 1.0 LFT per XDC
Liquidity %: 51
Min Contribution: 4,000 XDC
Max Contribution: 400,000 XDC
IDO Start Time: 14 Mar 2023, 19:30
IDO End Time: 05 Apr 2023
Liquidity Unlock Date: 05 May 2023
About LedgerFi
LedgerFi provides a web 3.0 communication service built on blockchain technology for secure communication through email, chat & payment applications. LedgerFi provides blockchain based Decentralised communication service & Decentralised Digital Assets Exchange for secure communication.
Media contact
ZEX PR WIRE
ag@zexprwire.com
Terra Casino That Could Burn 24 Billion LUNC within 6 Months Goes Live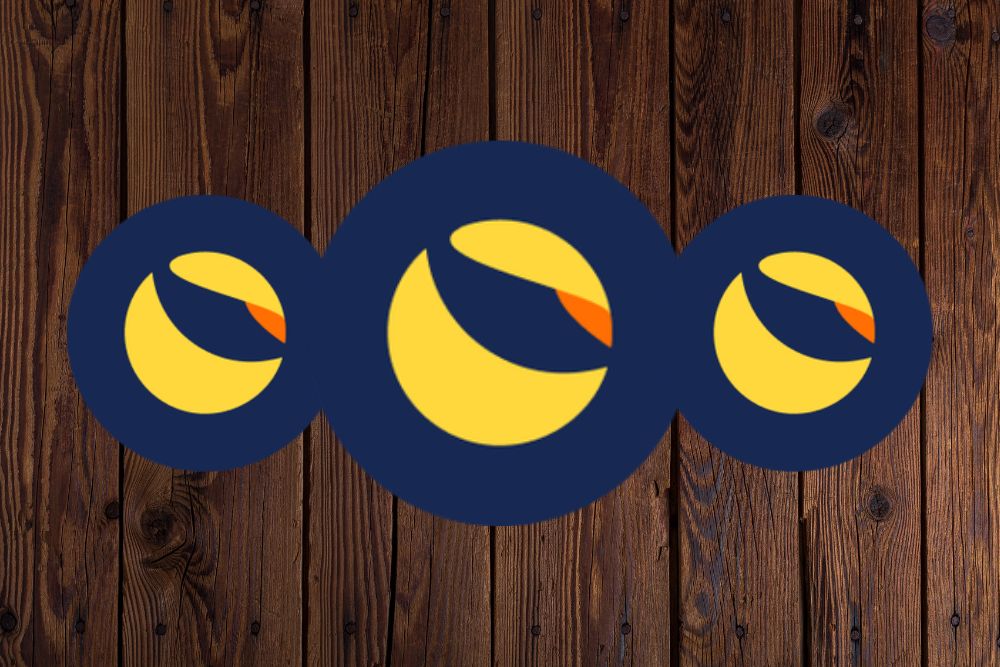 Terra Casino, an online bookie dedicated to burning LUNC tokens, has been launched. Although the transparency of Bookie's LUNC Burn is still a thing of concern within the Terra Classic community, it has the capability of burning about 24 billion LUNC within six months. The new development was announced via the official Twitter handle of […]
The post Terra Casino That Could Burn 24 Billion LUNC within 6 Months Goes Live appeared first on Times Tabloid.
Bank of America to Leverage Ripple ODL Services Once XRP Lawsuit Ends, Garlinghouse Affirms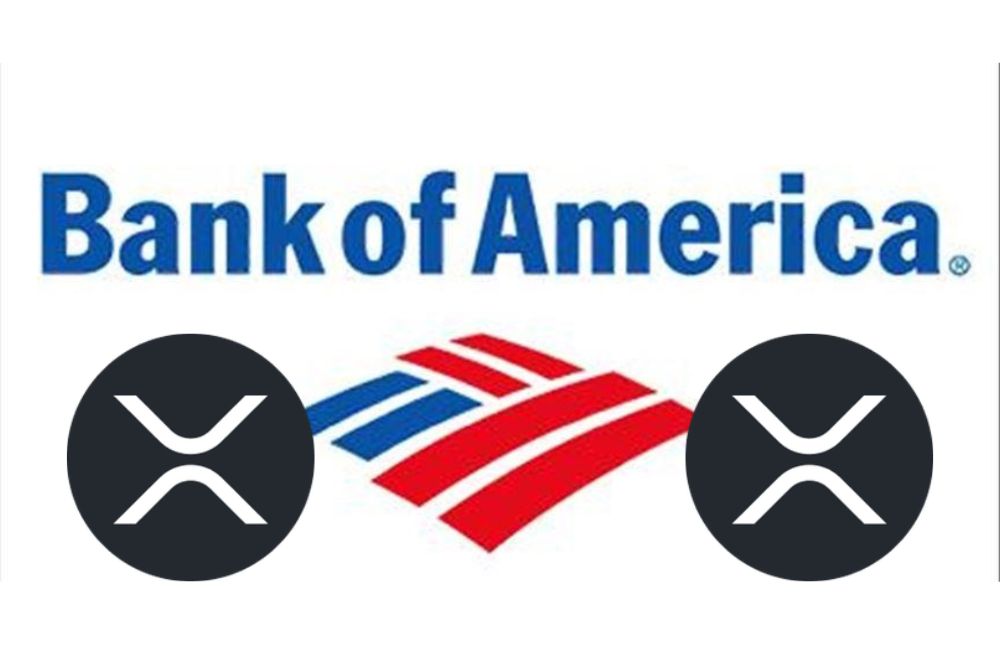 Ripple, the crypto solutions company which offers cross-border payment services is also known for its On-Demand Liquidity (ODL) merchandise. Whereas numerous fintechs have partnered with Ripple to use its ODL services, the ongoing XRP lawsuit has hindered more enterprises from joining forces with the San Francisco-based crypto firm. Among the financial companies halting their adoption […]
The post Bank of America to Leverage Ripple ODL Services Once XRP Lawsuit Ends, Garlinghouse Affirms appeared first on Times Tabloid.