WiseToken: The Gold standard to DEFI on Binance Smart Chain launching on BSCstarter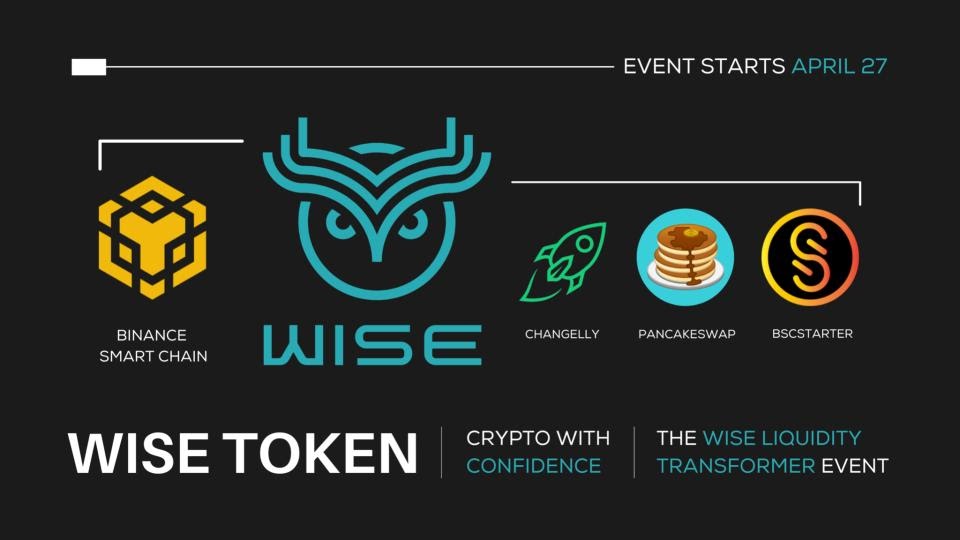 WiseToken (WISE) is a community-driven project building its DeFi token on the Binance Smart Chain (BSC). WISE is the first ever ownership less asset backed crypto in defi which has the following features such as:
Asset backed

– meaning that WISE is backed (not pledged) with a large pool of BNB which means the price of WISE token will move with BNB and also independently. This gives its holders an exposure to the phenomena to "Diversification to one Token".

No team token

– yes, you heard it right. There aren't any fixed reserve for the team or the developers instead they will get the WISE token the same way any other user will i.e. BUY IT

No Admin Keys –

true decentralisation can be achieved only when there are ZERO % alterations, hence WISE token smart contract is designed in such a way that it will destroys the admin key and make WISE unalterable

 
Despite the above features being one of its kind, WISE token is been audited by CoinFabrik (Report) and The WISE team also ran a 100 ETH bug bounty for the community to double check the code before launching
Project Components:
Stake

: Earn consistent APY over a duration of time period chosen by user

Lend

: Collateral Lend & Borrow – Leveraged (Like stalking with 1BNB and being able to lend 3BNB and making interest on the entire position)

Pool

: Provide liquidity to partner DEX pools or the WISE token reserve pools

Hold

: Users will be able to take advantage of multitudinous gains from WISE & its backing tokens such as Binance Coin (BNB) as well as Ethereum (ETH)
WISE Tokenomics
The WISE token contract has no set total supply, instead the initial supply minted by the users through the Liquidity Transformer which will fall under a defined range and partially by confined randomness and referral bonuses.
The 50 day Liquidity Transformer has an average of five million WISE available each day, though some days have randomness involved. This means the total supply available in the LT will likely be around 250 million WISE. Due to referrer bonuses, there could be up to an additional 10% minted on top of that (i.e. up to 25 million more).
For more information you can check out the doc section of WISE token here
Use Case of WISE Token
The current best use case for WISE is as a store of value. Since WISE is backed by an
un-removable pool of ETH on Uniswap, the only store-of-value risks are from sells on Uniswap,and the price of ETH itself going down vs the USD. On the other hand, buy on BSCstarter with BNB, compound the gains already seen when BNB is appreciating in price.
Liquidity: 5th largest pool on Uniswap
WISE has the 5th largest pool on Uniswap ($200 million). This locked liquidity acts as a bank to hold the value of WISE to a certain amount of ETH. More purchases on Uniswap increase the amount of ETH backing each WISE. In a worst-case-scenario, if all WISE were sold back to Uniswap, even the last to cash out would get some ETH back, and there would be 28,000 ETH remaining in the pool.
Launch on BSCstarter
WISE is launching a version of it's contract on BSC in April. This will include a massive 15 day
long 200,000 BNB raise and $550,000 in instant cash prizes (paid out in BNB) for participants in the presale. We intend to create an initial $100 million liquidity pool for WISE on Pancakeswap.
About BSCstarter:
Innovation for bootstrapped projects has been grinding to a halt on the Ethereum blockchain. Exorbitant gas fees have nearly caused new project launches to stall and existing projects to lose user engagement — staking, claiming, and normal trades are costing ETH users hundreds in transaction fees.
And this trend will likely continue.
But innovation cannot be stopped. Over the past quarter, developers have sought lower-cost options to deploy their experiments. The Binance Smart Chain (BSC) has become the go-to platform for new product launches based on Solidity, and for existing projects looking to stay alive.
BSCstarter — it is a community-governed launchpad for raising capital for BSC projects, that isn't filled with government red tape and KYC rules. Instead, it is the BSCstarter community that will determine which projects to list. It is the BSCstarter community that uses their collective due diligence and DYOR skills to vote Yes or No on projects coming through BSCstarter looking for funds.
The BSCstarter community is self-empowered to:
Performing due diligence on every submitted application on their own

For community members holding at least 100 START tokens, approving or denying applicants

Any community and non-community member can invest in approved START projects

Community members can approve a future grant of 1,000 START tokens if the project is on track as promised one month after the sale

FREE audit for projects who successfully complete a raise, by a trusted community auditor not corporate suit auditors

There are no special conditions — every project approved by our community is automatically given a 1,000 START token Incubation Grant, with a 30-day lock from the day of listing on PancakeSwap.
The BSCstarter developers benefit from: 
A reliable and vibrant, fully self-governed community seeking trustworthy launches on BSC 

An open and self-service application process, available for a one-man dev shop or 100-man operation 

An ecosystem that will help increase their chances of success via connections and potential partners who are aligned with their vision 

FREE contract audits by well-known community members (Rug Detectives and VidarTheAuditor) * A wonderful user experience for their customers
For Developers:
Unlike some of the other options available, the team behind BSCstarter does not serve as gatekeepers of the platform. Neither do we perform KYC or similar vetting to hand-pick projects for our establishment suits and VCs who attempt to continue getting ahead of us. Instead, developers from all walks of life are invited to self-submit their presale on BSCstarter — no approval needed from centralized teams controlled by investment funds! (Ref. Medium)

For Investors:
The team behind BSCstarter appreciates the DeFi community that has helped carry the industry for the past year, because they are us! We are the devs, the degens, apes, and chads/chadettes who are finally given a chance to invest in innovation that provides us with liberty, freedom, and equal opportunity for all. That's why BSCstarter has an open door policy, where anyone who trusts the peer-review of projects from their fellow community members, can participate in any presale on the platform. (Ref. Medium)

Redefining Startup Incubation Through Blockchain
In the traditional world of startup incubation, project leaders are usually given a small investment after successfully completing their incubation program. They are also given the opportunity to raise more rounds in the future via lead investors and their networks if they continue to execute as originally pitched.
BSCstarter is replicating this exact concept and applying it to the decentralized community on Binance Smart Chain. Together with our hive minds and experiences, our community is collectively responsible for:
Performing due diligence on every submitted application

For community members holding at least 1,000 START tokens, approving or denying applicants

Any community and non-community member can invest in approved START projects

Community members can approve a future grant of 100 START tokens if the project is on track as promised one month after the sale

FREE audit for projects who successfully complete a raise, by a trusted community auditor not corporate suit auditors
There are no special conditions — every project approved by our community is automatically given a 100 START token Incubation Grant, with a 30-day lock from the day of listing on PancakeSwap.
Media Contacts:
BSCStarter
Website: https://bscstarter.finance/
Twitter: https://twitter.com/bscstarter
Telegram: https://t.me/BSCstarter
WISE Token
Website: https://wisetoken.net/
Facebook: https://www.facebook.com/wisetokens
Twitter: https://twitter.com/wise_token
Docs: https://wisetoken.net/docs#sec-2-1-1
Telegram: https://t.me/WiseToken
NFT Sniper Drop Releases New Service for Well-Informed NFT Investors

NFT Sniper Drop, an advanced non-fungible token (NFT) platform, has released a new service, NFT Projects Overview. With it, NFT enthusiasts can find out about NFT drops sooner and understand if they fit their portfolios.
"NFTs are hot, and it is hard to find all the upcoming ones with dates and all that necessary info. NFT Sniper Drop aims to give these projects more exposure," says one of the NFT Sniper Drop developers.
He added, "We fix it with an NFT drops calendar, where you can directly add the drops you are interested in adding to your portfolio. Here, you will find some useful, basic info and main project links. To avoid being scammed, we have a review system that lets users give honest reviews."
In September 2021, NFT Sniper Drop started operating. Its aim is to fill one of the most ardent needs of the NFT sector, quicker notifications about NFT drops. Since its launch, the platform announced more than 10 upcoming NFT drops on Twitter in less than a week.
Meanwhile, the project developers are working 24/7 to release their website. This way, the platform can provide followers with even more NFT information via different channels. The NFT Sniper Drop website should be up and running soon.
With an innovative feature of the NFT drop announcement, investors and traders can find out about new drops as soon as they become public. As a result, they would no longer have to scour the web for new non-fungible token projects.
Analysis Tools
NFT Sniper Drop also offers a comprehensive suite of Analysis Tools. With this feature, NFT investors can analyze previous NFT drops. This way, they can get a better understanding of how future NFT drops may take place.
With this release, NFT Sniper Drop is ready to set a foothold in the NFT market. By offering a complete and in-depth analysis of NFT drops, the platform should attract many who follow the NFT craze. The project plans to become the go-to place for finding out about NFT drops ASAP.
The NFT Sniper Drop team is looking to build on its current momentum and help its followers with quick and accurate news on NFT drops. At the time of this writing, their Twitter account showed more than 15.5k followers, and that number is rapidly growing.
You can learn more about NFT Sniper Drop on the project's Twitter account for now. Also, you can find them on Discord. The website is still in the making, but the developers are close to launching it. Then, the platform should take off and enable NFT enthusiasts to shoot down NFT drops as soon as they come out.
Cryptocurrency Trading Techniques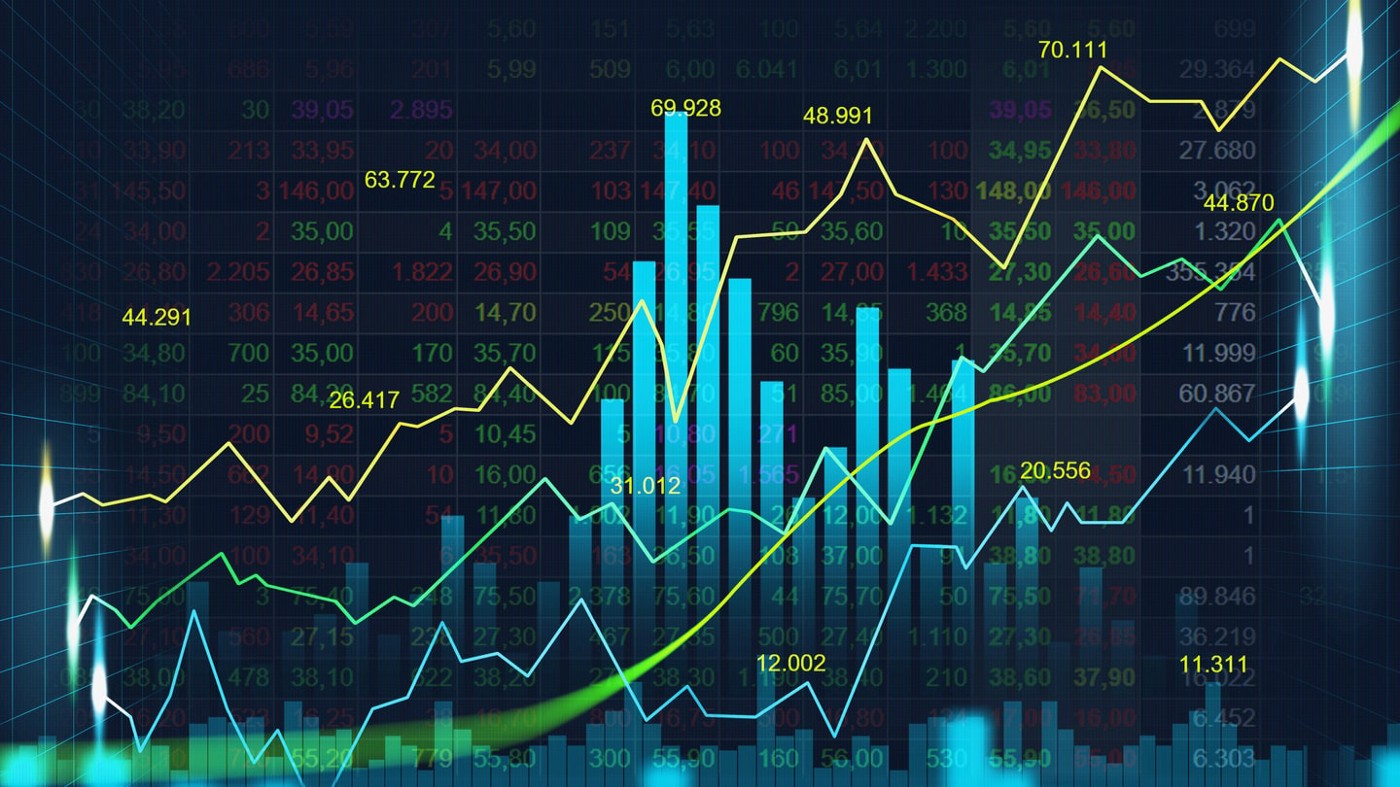 Trading Cryptocurrency is an investment opportunity for investment-oriented individuals and organizations to explore. However, making profitable crypto trading decisions depends on the platform you trade on.
Best Cryptocurrency Brokers
Some Cryptocurrency exchanges have carved a niche for themselves as the best in the industry.
Here is a list of some of the top Crypto Exchanges:
eToro is a crypto trading platform specifically designed for institutional-grade investors and algorithmic traders.
Its users can look forward to tight-dealing deals while leveraging its AlgoX Application Programming Interface (API) to create automated trading tools customized for their specific needs.
Binance is one of the leading names in the Cryptocurrency exchange industry. As one of the pacesetters, it supports an impressive number of digital coins that its competitors can only dream of.
Binance is a great choice if you consider investing in a diverse portfolio of Bitcoin and other digital coins.
Ease of use is Gemini's selling point. The exchange has tons of easy-to-use crypto trading tools that allow users to execute their trading strategies and build their crypto portfolios effortlessly.
You can download the Gemini app and track your asset and real-time market prices. Being abreast of development in the crypto industry will have a huge impact on your trading and profit.
Like Binance, Coinbase has been around for ages. Operating in over 100 countries, the exchange services over 43 million uses. Thanks to its intuitive interface and extensive educational resources, its users never lack what they need to make profitable investment and trading decisions.
Crypto.com is a money-saving option for Cryptocurrency traders, thanks to its cheap trading fees. Through its crypto debit cards, users can earn crypto on every purchase they make.
Aside from its no minimum balance requirement, Crypto.com allows users to top off their debit cards directly from their app
Here are some of the top Forex brokers accepting BTC (Bitcoin):
Since Bitcoin was released as a payment alternative to fiat currencies, several Forex brokers have adopted it. Below are some Forex brokers that accept Bitcoin deposit:
With branches in Germany, Australia, Spain, Austria, British Virgin Island, and the UAE, MultiBank Group allows its users to trade any instrument of their choice from the supported options such as metals, stocks, currencies, energies, and crypto.
You can trade on the FIX API protocol, MetaTrader 4, Web, and MetaTrader 5 platforms.
The Belize-based Forex broker supports indices, currencies, energies, metals, stocks, and crypto since it was established in 2009. Through its low spread, it offers leverage up to 1:2000.
If you meet the broker's minimum of $10 deposit, you can trade any of the aforementioned instruments via cTrader, MetaTrader 4, Web, and MetaTrader 5.
With offices across European countries such as UK, Australia, Nevis, and Saint Kitts, FxOpen enables its users to trade a wide range of instruments including crypto, metals, currencies, and energies.
With a minimum deposit of $1, you can leverage up to 1:500 and take advantage of its low spread to boost your trading activities.
FreshForex is another Forex broker that accepts deposits in Bitcoin. From its Saint Vincent and the Grenadines location, its uses can trade on MetaTrader 4 and MetaTrader 5 platforms. Web users are not exempted too.
Users can deposit Bitcoin to trade crypto, stocks, currencies, metals, indices, and energies.
From $50, Cryptocurrency traders have access to several instruments and platforms. From metals to currencies, indices to stocks, and metals, you can choose your preferred instrument and trade it on MetaTrader 4, Web, FIX API, and MetaTrader 5.
LiteForex is a mid-spread broker with up to 1:500 leverage and operates from Marshal Islands and Cyprus.
As a crypto enthusiast, you can take advantage of these Forex brokers accepting BTC (Bitcoin) to invest and trade your favourite digital asset.
Cryptocurrencies like BTCV are the fuel to the next gaming revolution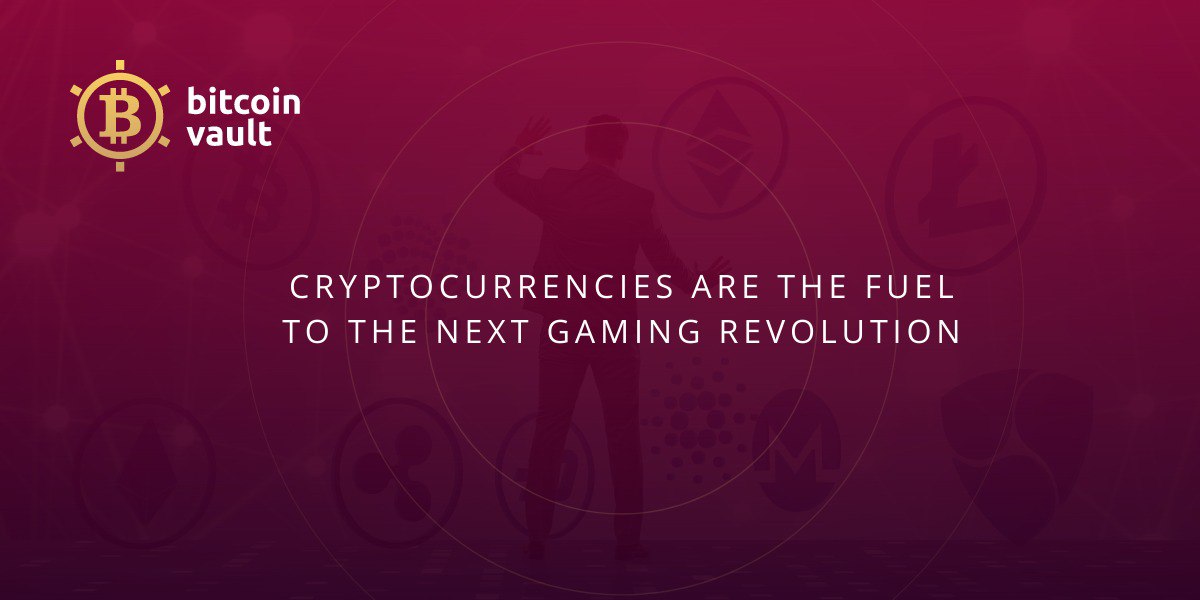 Cryptocurrencies have become a global phenomenon in the past couple of years with a promise to overhaul numerous industries. One of those industries is online gaming where the adoption seems more immediate than in the others.
Just to give a context on how popular cryptos are with gamers, there's a big crossover between the gaming audience and the cryptocurrency enthusiasts. An online study shows that 55% of millennial gamers own cryptocurrencies in some form when compared to just 5% of all millennials. This swollen-center Venn diagram has likely helped fuel the push for new ways of incorporating cryptocurrencies into video games. This keeps up with the course of the gaming industry being the first to adopt numerous technology trends, including crypto mining.
Cryptocurrencies could potentially solve a number of problems related to in-game transactions like eliminating fraudulent items, creating scarcity, and incentivizing more purchase by making items transferable across multiple games.
The role cryptocurrencies can play in online gaming
In online gaming, monetization strategies adopted are in the form of in-app purchases, in-app advertising, and affiliate or referral marketing. In-app purchases allow players to buy something directly in the game, such as coins, extra lives, and custom characters. These purchases can be done in cryptocurrencies. Many online games offer in-app advertising and reward their users for completing specific tasks like watching video ads and filling surveys to earn cryptocurrencies. Recently, Affiliate marketing has taken the gaming world by a storm where players have to click affiliate links and banners to refer a friend, earn rewards, and sign up for a free offer. The affiliate marketing incentivizing infrastructure can be powered by cryptocurrencies.
In the context of gaming, cryptocurrencies offer its users cross-border transactional abilities, instant transactions, possibilities of anonymity, and security. Additionally, rewards are often a pivotal tool to maximize user engagement. Gamers often have access to an archive of modifications, including outfits, weaponry, maps, and assistance. Users complete in-game tasks and receive fictional coins, which can be used to shop in the archive. Now, cryptocurrencies provide an avenue to substitute a game's fictional coin with cryptos that hold monetary value.
Bitcoin Vault's Reversible Transaction feature to help gaming transactions
Bitcoin Vault (BTCV) was launched in 2019 as an alpha chain. It is a cryptocurrency based on the SHA-256 algorithm and built with user security as a priority. Within a year of its release saw them releasing innovative features like enabling reversible transactions on their blockchain. In fact they were the first cryptocurrency to allow users to cancel transactions, owing to their proprietary feature that confirms payments within 144 blocks, allowing users a time of about 24 hours. 
The reversible transaction feature of Bitcoin Vault (BTCV) could especially prove useful in implementing in-game assets. This feature protects the gaming community from losing their funds in common key thefts, user mistakes or errors, and bugs.
BTCV leading the charge to crypto adoption in gaming
To propel the convergence of the crypto and gaming industry BTCV has partnered with ESE Entertainment for the production of a series called Skillz Vault, which is based on a similar format to that of X-factor. The focus will be amateur gamers hailing from nationalities such as Chinese, Japanese, South Korean, Vietnamese, and Brazilian.
Bitcoin Vault is going to use this opportunity to demonstrate its technical capabilities to the gaming world and drive even more gamers towards cryptocurrencies. To support the gaming community, Bitcoin Vault in association with Skull Vault are raising a prize pool as a community driven effort. Supporters of the fans of gamers and the gaming community in general can donate to the pool to help increase the prize fund for the event. Additionally, BTCV is already providing services in which it's users can send Gift Cards using Freewallet. Also, goods can be purchased through their integration of Exeno Store.