Vdollar Exchange Review: Trading is Mining a Unique Mining Mechanism

Choosing the best cryptocurrency trading exchange is a challenging task for a trader. Before selecting the right one for your trade, there are several considerations, such as the platform features, charting interface, trading pairs, fees, security, and customer support.
One of the most promising and safe cryptocurrency exchange is Vdollar.io.
Let's see if Vdollar is trustable, How many pairs it has, Trading fee, Ease of Use, User interface, Security, Compliance, and Legality.
Key Features:
Over 20+ cryptocurrencies available to trade
Spot, EFT, Futures and derivatives products
0.2% trading fee to exchange crypto assets
Two Factor authentication

What Is VDollar Exchange?
VDollar.io Exchange is a United States-based cryptocurrency trading exchange. The name of the company is VDollar Exchange LTD which is registered in Colorado, USA.
Also, the company has the MSB (Money Services Business) registration (which is essential) and is under the United States Financial Crimes Enforcement Network; this means that the trading platform is 100% legit.
The Vdollar ecosystem has three components
VDollar (Crypto Wallet)
VDollar (Cryptocurrency)
"Trading is Mining " – This is the motto and working principle of Vdollar's Cryptocurrency Exchange. In practice, this means that all transaction fees collected by the VDollar are sent to the USDT Reserve Pool. This fee will be later converted to the Tether serve as an underlying asset for the network.
Please note that trading mining doesn't have much common with mining via processors or ASIC miners. You don't have to mint coins or crack math puzzles via a mining rig of 6 GPUs. Coins are emitted via trading fees you pay.
According to the project's white paper, in the first issuance, 4.5 million VDollars will be released.
VDollar Cryptocurrency
In the second phase, there will be issued 2.25 million, and so on. In general, 10 million VDollars will be issued, and every following phase will have as twice as smaller an issuance cap as the previous. This scheme allows you to earn money while trading as the trading fees you pay will gain value and you will be able to participate in the company's IPO and earn some money. The more you trade, the bigger your share. The info about the destination of the fees you pay can be verified as publicly available addresses.
Super Representatives
Similar to Ethereum 2.0, the Governance on Vdollar cryptocurrency trading platform is executed by 32 super representatives. These super representatives are elected by voting and receive 25% of VDollars mined by their subordinate users. If you want to become a super representative you should apply for it. The application should reveal the size of your user base. Then, through the voting, the most voted candidates make into super reps. The voting rights are granted to those who have passed the KYC check and have money on the balance. The voting takes 24 hours.
At the end of every issuance phase, the 8 super representatives with the smallest mining volume are excluded from the team of super reps. The voting preceding a new phase is aimed to replace these 8 super representatives with new ones. VDollar super representatives are allowed to participate as voters in elections on several platforms.
How does VDollar mining work?
As mentioned earlier, 100% of transaction fees are used as an underlying asset, which is later converted into USDT and added into the reserve pool. Furthermore, it is linked to VDollar through the ERC20 smart contract. The first issue coin is in 1:1 ratio to ensure proper anchoring of the VDollar. The balance and currency available are announced daily and audited manually.
Is VDollar.io Safe?
VDollar.io includes several industry-standard security protocols to ensure customer's funds on the exchange are safe and secured from online threats. These measures include Two Factor Authentication, Cold Storage Wallets and an SSL secured website.
Account Registration & Login
To create an account with VDollar.io users will need to go through a registration process to create a trading account. VDollar.io exchange will prompt for a username and email. Verification of the email address completes the basic account creation process. A second password will be prompted to withdraw funds from the user's VDollar.io wallet.

VDollar.io Verification
Proof of identification is not required immediately for trading on VDollar.io. Users can deposit funds to VDollar.io and begin crypto trading without completing KYC. Users will be required to submit identification documents to withdraw funds from the exchange.
These checks and balances are in accordance with AML policies. It is a standard process to protect the digital currency exchange from involvement in money laundering or suspicious activity.
The following information is required to complete VDollar.io verification:
Name
Date of birth
Phone number
Copy of a valid identification card or passport and proof of address
Photograph (selfie)
Depositing Funds
VDollar.io accepts deposits for the major cryptocurrency assets and stablecoins such as Tether (USDT) to start trading. Funds can be transferred to a VDollar.io account using the desktop and mobile involves selecting the cryptocurrency to deposit (e.g. Bitcoin), copying the unique deposit address and transfer funds from another exchange or a cryptocurrency hardware wallet. The list of assets that can be transferred to VDollar.io for trading is shown under the 'My Funds' page. Users should also be aware there is no option for fiat deposits to buy crypto.

Trading With VDollar.io
VDollar.io has been designed for beginners and advanced cryptocurrency traders on the platform by offering a Standard and Professional user interface. The list of cryptocurrency trading pairs are hidden and can be expanded to view in full.
The standard version (shown below) is assumed to cater to new traders that includes a chart, order entry box, order profile list and trade history. The order entry box is large and easy to use, however the order book and trade history would be a distraction to new traders that do not read this data.

Like most reputable cryptocurrency trading exchanges, VDollar.io will be integrated with Tradingview in future to provide a suite of charting features, indicators and drawing tools. Users can change time frames, add chart indicators and set alerts by right-clicking the charts. This makes it quick and easy to navigate the charts, change features and display preferences.
VDollar Exchange Fees
Unlike many other crypto exchanges, VDollar does not have any fee for deposits made on VDollar exchange. However, a small or standard fees is applicable on withdrawal and trading. As compared with many other tier 1 exchanges such as Binance, KuCoin, Okex etc, the fee is quite low. Also, 100% of the transaction fees are put into the mining pool as the user's underlying asset. In fact, the user can earn reward points and Vdust with their asset holdings. To know full details of VDollar exchange fees click here.
Exchange/Margin Transaction fee rates:
Swaps transaction fee rates:
​​​​​​​Makers 0.06%
Takers 0.04%
What Cryptocurrencies and Fiats are supported at VDollar Exchange?
Cryptocurrencies Supported: BTC, ETH, VD, FIL, DOGE, XRP, BSV, ZRX, DASH, EOS, ZIL, LTC, LINK, BCH, ADA, ETC, YFI, UNI, ELF, TRX, ZRX, SNT, OMG, and HT
Fiat Supported: EUR, USD, CNY, HKD, KRW, etc.
Conclusion
To conclude our VDollar.io exchange review, the exchange is a one of the leading new cryptocurrency trading platform that provides an easy to use platform for customers all over the world to buy, trade and sell digital assets such as Bitcoin and Ethereum. VDollar.io is a solid exchange that has been designed for traders of varying skill levels, expertise and experience with trading digital assets with several charting interfaces to choose from.
Social Media Channels:
Facebook: https://www.facebook.com/VDollar-103237518352042
Twitter:https://twitter.com/VDollar10
Medium:https://medium.com/@vdollarex
Instagram:https://www.instagram.com/VDollar_Global
Telegtam:https://t.me/VDollar_Family
Bitcoin Exchange Mybitstore recognizes the opportunity crypto offers Africa

Bitcoin Exchange Mybitstore Mybitstore, is one company that recognizes cryptocurrency's opportunity for Africa as a trading and exchange medium and offers P2P as well as buying and selling cryptos in Ghana, Nigeria, Kenya, Uganda, South Africa, and Tanzania.
Cryptocurrency has been making global waves as a decentralized, digital asset operating on a peer-to-peer network. This technology has the potential to revolutionize the financial sector by offering a more secure, transparent, and accessible alternative to traditional finance.
The company sees the potential and the opportunity for cryptocurrency to bring financial services to the many underserved populations in Africa, increasing financial inclusion and bridging the gap between the unbanked and the financial world.
Bitcoin in Africa with Bitcoin Exchange Mybitstore
In many African countries, traditional banking services are either inaccessible or too expensive for the majority of the population. This leaves a large portion of the population without access to financial services, making it difficult for them to participate in the formal economy. Cryptocurrency offers a solution to this problem by providing a decentralized, digital alternative that is accessible to anyone with a smartphone and an internet connection.
By offering a platform for buying, selling, and storing cryptocurrency, Mybitstore is helping to make it easier for people in Africa to participate in the cryptocurrency market. This, in turn, opens up new financial opportunities for these individuals and helps to promote financial inclusion in Africa.
Another key benefit of cryptocurrency is its security. Transactions are recorded on a public ledger, making it nearly impossible for fraud or counterfeiting to occur. This level of security is especially important in countries with weak financial systems and high levels of corruption.
Despite its potential, cryptocurrency is still in its early stages of development and adoption in Africa. However, with the crypto start-ups sprouting across borders would help to drive this change by providing a platform for individuals to easily participate in the cryptocurrency market. As more people in Africa become aware of the benefits of cryptocurrency, it is likely that the adoption of this technology will continue to grow.
Mybitstore as an exchange platform recognizes the significant opportunity that cryptocurrency offers to Africa. The platform offer crypto trades in buying, storing and selling and also make it possible to connect your local bank accounts and mobile wallers. As the adoption of cryptocurrency continues to grow in Africa, it will be interesting to see how it will continue to shape the future of finance on the continent.
LedgerFi's ($LFT) Token Pre-sale: More than 8% sold out in less than 30 min on XDC Sale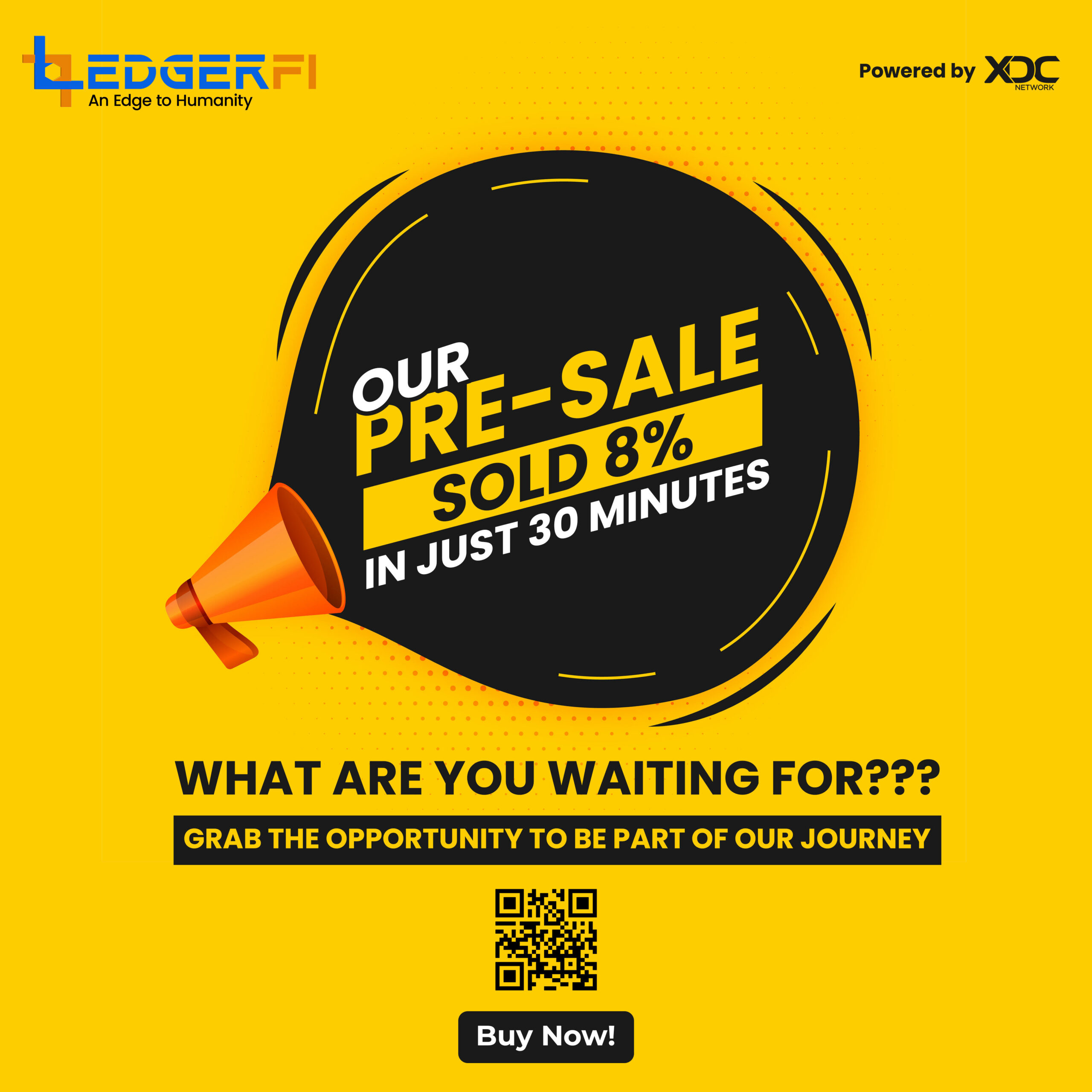 LedgerFi, a leading decentralized web 3.0 secure communication platform built on the XDC Network, is excited to announce that their token sale will commence on March 14th, 2021 on XDC Sale. The token sale will offer investors the opportunity to purchase the native $LFT tokens of LedgerFi and join an innovative ecosystem of Decentralized Communication Service integrated with Decentralized Finance for enabling the seamless exchange of digital assets through a unified platform.
LedgerFi has envisioned to become the world's first Decentralized Digital Asset Exchange (DDAX) platform through which users can transfer all types of digital assets with a military grade security, cryptographic encryption, privacy and prevention from cyber attacks using the power of Blockchain technology.
LedgerFi is a one-stop-shop for DeFi users that provides access to various communication protocols and services in the industry such as Ledger Mail which is already live in the market and it has 750K users exchanging 2M+ emails,and upcoming products like
Ledger Chat: The Decentralized Instant Messaging Solution enabling users to instantly chat with peers without worrying about centralized governance. LedgerChat allows users to seamlessly communicate with each other without compromising their Digital Identity & Data Sovereignty. It's in beta at the moment.
Ledger Live: The Decentralized Audio & Video Call Platform allows individuals & businesses to connect with each other in real-time. The centralized access point utilized in conventional VoIP solutions is eliminated with blockchain based communication technologies. Eliminating the hassle of handling centralized, cumbersome & hackable legacy platforms with the high-performing next-gen solution. Instead, a blockchain based communication system sends the signal from the calling party to a receiving number, which is then replaced by a dispersed network shared by all network users.
Ledger Pay: The Decentralized Cross-Border Remittance platform providing human-readable, interoperable & lightning-fast payment transfer capabilities for financial inclusion of the unbanked individuals.
Ledger Mint: Metaverse Interconnected NFT Transfer Hyper-personalized social connectivity for transferring, exchanging & showcasing NFTs and other digital assets through an interactive & interconnected platform.
Token Sale Details
Presale Address: 0x7db6AaF98bDFE47f197a3b1bbC3Cfe6CB0f302c4
Token Address: 0x65d358C56Ff2E64C007060D5D4dF308986734f5C
Total Supply: 400,000,000 LFT
Soft Cap: 7,500,000 XDC
Hard Cap:15,000,000.0 XDC
IDO Rate: 1.5 LFT per XDC
Listing Rate: 1.0 LFT per XDC
Liquidity %: 51
Min Contribution: 4,000 XDC
Max Contribution: 400,000 XDC
IDO Start Time: 14 Mar 2023, 19:30
IDO End Time: 05 Apr 2023
Liquidity Unlock Date: 05 May 2023
About LedgerFi
LedgerFi provides a web 3.0 communication service built on blockchain technology for secure communication through email, chat & payment applications. LedgerFi provides blockchain based Decentralised communication service & Decentralised Digital Assets Exchange for secure communication.
Media contact
ZEX PR WIRE
ag@zexprwire.com
Terra Casino That Could Burn 24 Billion LUNC within 6 Months Goes Live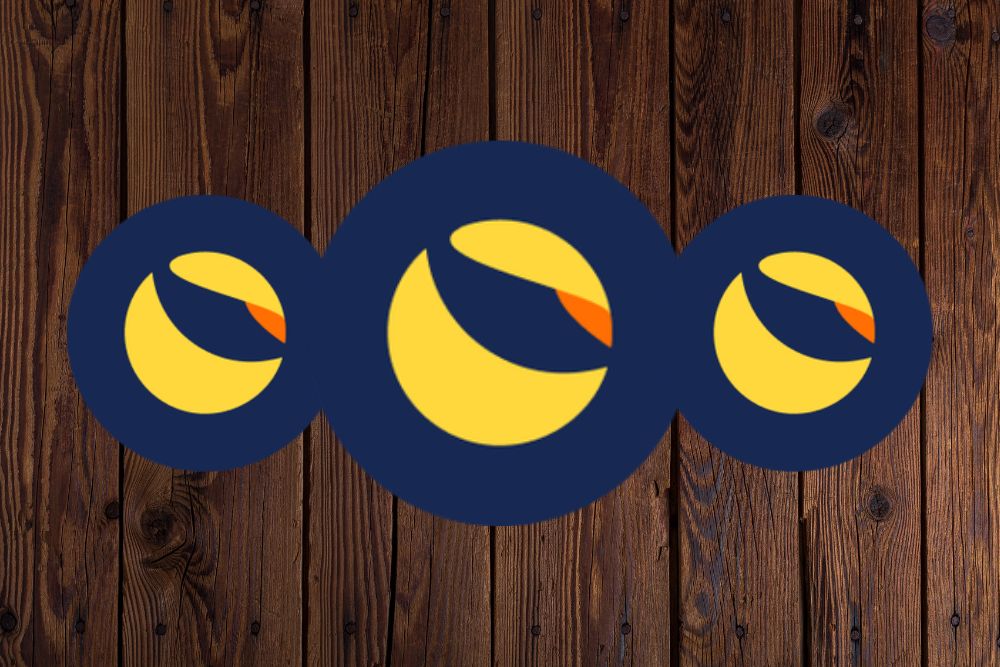 Terra Casino, an online bookie dedicated to burning LUNC tokens, has been launched. Although the transparency of Bookie's LUNC Burn is still a thing of concern within the Terra Classic community, it has the capability of burning about 24 billion LUNC within six months. The new development was announced via the official Twitter handle of […]
The post Terra Casino That Could Burn 24 Billion LUNC within 6 Months Goes Live appeared first on Times Tabloid.