Vdollar Exchange Review: Trading is Mining a Unique Mining Mechanism

Choosing the best cryptocurrency trading exchange is a challenging task for a trader. Before selecting the right one for your trade, there are several considerations, such as the platform features, charting interface, trading pairs, fees, security, and customer support.
One of the most promising and safe cryptocurrency exchange is Vdollar.io.
Let's see if Vdollar is trustable, How many pairs it has, Trading fee, Ease of Use, User interface, Security, Compliance, and Legality.
Key Features:
Over 20+ cryptocurrencies available to trade
Spot, EFT, Futures and derivatives products
0.2% trading fee to exchange crypto assets
Two Factor authentication

What Is VDollar Exchange?
VDollar.io Exchange is a United States-based cryptocurrency trading exchange. The name of the company is VDollar Exchange LTD which is registered in Colorado, USA.
Also, the company has the MSB (Money Services Business) registration (which is essential) and is under the United States Financial Crimes Enforcement Network; this means that the trading platform is 100% legit.
The Vdollar ecosystem has three components
VDollar (Crypto Wallet)
VDollar (Cryptocurrency)
"Trading is Mining " – This is the motto and working principle of Vdollar's Cryptocurrency Exchange. In practice, this means that all transaction fees collected by the VDollar are sent to the USDT Reserve Pool. This fee will be later converted to the Tether serve as an underlying asset for the network.
Please note that trading mining doesn't have much common with mining via processors or ASIC miners. You don't have to mint coins or crack math puzzles via a mining rig of 6 GPUs. Coins are emitted via trading fees you pay.
According to the project's white paper, in the first issuance, 4.5 million VDollars will be released.
VDollar Cryptocurrency
In the second phase, there will be issued 2.25 million, and so on. In general, 10 million VDollars will be issued, and every following phase will have as twice as smaller an issuance cap as the previous. This scheme allows you to earn money while trading as the trading fees you pay will gain value and you will be able to participate in the company's IPO and earn some money. The more you trade, the bigger your share. The info about the destination of the fees you pay can be verified as publicly available addresses.
Super Representatives
Similar to Ethereum 2.0, the Governance on Vdollar cryptocurrency trading platform is executed by 32 super representatives. These super representatives are elected by voting and receive 25% of VDollars mined by their subordinate users. If you want to become a super representative you should apply for it. The application should reveal the size of your user base. Then, through the voting, the most voted candidates make into super reps. The voting rights are granted to those who have passed the KYC check and have money on the balance. The voting takes 24 hours.
At the end of every issuance phase, the 8 super representatives with the smallest mining volume are excluded from the team of super reps. The voting preceding a new phase is aimed to replace these 8 super representatives with new ones. VDollar super representatives are allowed to participate as voters in elections on several platforms.
How does VDollar mining work?
As mentioned earlier, 100% of transaction fees are used as an underlying asset, which is later converted into USDT and added into the reserve pool. Furthermore, it is linked to VDollar through the ERC20 smart contract. The first issue coin is in 1:1 ratio to ensure proper anchoring of the VDollar. The balance and currency available are announced daily and audited manually.
Is VDollar.io Safe?
VDollar.io includes several industry-standard security protocols to ensure customer's funds on the exchange are safe and secured from online threats. These measures include Two Factor Authentication, Cold Storage Wallets and an SSL secured website.
Account Registration & Login
To create an account with VDollar.io users will need to go through a registration process to create a trading account. VDollar.io exchange will prompt for a username and email. Verification of the email address completes the basic account creation process. A second password will be prompted to withdraw funds from the user's VDollar.io wallet.

VDollar.io Verification
Proof of identification is not required immediately for trading on VDollar.io. Users can deposit funds to VDollar.io and begin crypto trading without completing KYC. Users will be required to submit identification documents to withdraw funds from the exchange.
These checks and balances are in accordance with AML policies. It is a standard process to protect the digital currency exchange from involvement in money laundering or suspicious activity.
The following information is required to complete VDollar.io verification:
Name
Date of birth
Phone number
Copy of a valid identification card or passport and proof of address
Photograph (selfie)
Depositing Funds
VDollar.io accepts deposits for the major cryptocurrency assets and stablecoins such as Tether (USDT) to start trading. Funds can be transferred to a VDollar.io account using the desktop and mobile involves selecting the cryptocurrency to deposit (e.g. Bitcoin), copying the unique deposit address and transfer funds from another exchange or a cryptocurrency hardware wallet. The list of assets that can be transferred to VDollar.io for trading is shown under the 'My Funds' page. Users should also be aware there is no option for fiat deposits to buy crypto.

Trading With VDollar.io
VDollar.io has been designed for beginners and advanced cryptocurrency traders on the platform by offering a Standard and Professional user interface. The list of cryptocurrency trading pairs are hidden and can be expanded to view in full.
The standard version (shown below) is assumed to cater to new traders that includes a chart, order entry box, order profile list and trade history. The order entry box is large and easy to use, however the order book and trade history would be a distraction to new traders that do not read this data.

Like most reputable cryptocurrency trading exchanges, VDollar.io will be integrated with Tradingview in future to provide a suite of charting features, indicators and drawing tools. Users can change time frames, add chart indicators and set alerts by right-clicking the charts. This makes it quick and easy to navigate the charts, change features and display preferences.
VDollar Exchange Fees
Unlike many other crypto exchanges, VDollar does not have any fee for deposits made on VDollar exchange. However, a small or standard fees is applicable on withdrawal and trading. As compared with many other tier 1 exchanges such as Binance, KuCoin, Okex etc, the fee is quite low. Also, 100% of the transaction fees are put into the mining pool as the user's underlying asset. In fact, the user can earn reward points and Vdust with their asset holdings. To know full details of VDollar exchange fees click here.
Exchange/Margin Transaction fee rates:
Swaps transaction fee rates:
​​​​​​​Makers 0.06%
Takers 0.04%
What Cryptocurrencies and Fiats are supported at VDollar Exchange?
Cryptocurrencies Supported: BTC, ETH, VD, FIL, DOGE, XRP, BSV, ZRX, DASH, EOS, ZIL, LTC, LINK, BCH, ADA, ETC, YFI, UNI, ELF, TRX, ZRX, SNT, OMG, and HT
Fiat Supported: EUR, USD, CNY, HKD, KRW, etc.
Conclusion
To conclude our VDollar.io exchange review, the exchange is a one of the leading new cryptocurrency trading platform that provides an easy to use platform for customers all over the world to buy, trade and sell digital assets such as Bitcoin and Ethereum. VDollar.io is a solid exchange that has been designed for traders of varying skill levels, expertise and experience with trading digital assets with several charting interfaces to choose from.
Social Media Channels:
Facebook: https://www.facebook.com/VDollar-103237518352042
Twitter:https://twitter.com/VDollar10
Medium:https://medium.com/@vdollarex
Instagram:https://www.instagram.com/VDollar_Global
Telegtam:https://t.me/VDollar_Family
CoinxPad Presale to Kick off on September 25th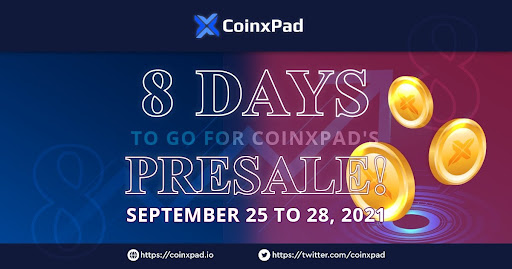 CoinxPad is proud to announce the launch of its platform's presale set to kick off on September 25. The platform boasts the first CEX/DEX multi-chain initial DEX offering (IDO) launchpad. As such, the platform hopes to boost young projects that wish to launch their tokens, raise funds, and generate liquidity.
Being an early investor is an added advantage for you as you access new tokens before their listings on other exchanges. Despite their income, it supports all kinds of investors to participate in promising projects launching on its DEX launchpad. The launchpad promises a fair undertaking on its platform, giving every participant an equal opportunity to be part of the process.
The DEX launchpad can support projects built on Ethereum, Polkadot, the Binance Smart Chain, Okexchain, Polygon, to mention but a few.
Join the CoinxPad Presale on Unicrypt
CoinxPad will be distributing its native token, $CXPAD, during its upcoming presale. The CoinxPad coin is a BEP-20 token, which the platform settled on to avoid the high gas fees involved on the Ethereum network.
The CoinxPad presale will exclusively launch on Unicrypt and will be the only one it holds. Out of its 100 billion CoinxPad coins in circulation, the platform is dedicating 50 billion to the presale. You can acquire $CXPAD from the presale using WBNB or BNB.
The distribution of the remaining 50% of the coins will be:
22.1% for liquidity
13% for burning
5% for development
5% for innovation and research
2% for both partnerships and airdrops
0.9% to cater for Unicrypt fees
As is the norm, the presale will go down in three phases: round 0, 1 and 2. In Round 0 1/3 of the presale hardcap can be sold before the sale starts by users willing to burn UNCL. The first round takes place in two hours, with the only participants being UNCL or UNCX holders. You will require a minimum of 3 UNCX or 50 UNCL in your BSC network wallet.
The second round will be open for everyone to participate until it achieves the hard cap or when the tokens are sold out. All users involved in the presale will receive their $CXPAD coins afterward, available on the Unicrypt presale page.
Gaining Customer Trust
CoinxPad recognizes the troubles clouding the crowdfunding space. However, it expressed to users that it would not renounce its smart contract ownership. Despite the constant use of the method to avoid fraud on the Binance Smart Chain, the platform confirmed its ineffectiveness in ridding the space of scams.
However, it has taken the necessary steps to ensure that investors trust the platform. According to its vision, the platform looks to provide a safe environment for both projects and investors. Solidproof is the firm behind the platform's smart contract audits and KYC certificate. In this case, it assures that its ecosystem is secure for all its users.
Furthermore, it ensures that all projects wishing to list on CoinxPad undergo an 'EDM' vetting process. It means that the platform evaluates the expertise of the project's team, the development plan and time, and the project's marketing strategy.
Afterward, if the project meets the criteria set, it can list on the launchpad. An additional measure to keep investor funds safe is locking most of the liquidity raised on the platform on Unicrypt.
A Rewarding Platform for CoinxPad Holders
While CoinxPad expects to gain more popularity with more projects launching on the platform, it hopes to grow its community of $CXPAD holders; the platform will disburse 5% of all transaction fees to $CXPAD holders.
Notably, you will be eligible for the USDT payout only if you hold 200k CXPAD or more. For seamless participation, it distributes the USDT every 60 minutes sending the amount directly to your wallet. Besides, the platform dedicates 2% of transaction fees to marketing its services, propelling its growth.Another exciting event coming up for $CXPAD holders is the airdrops and bounty promotion. You can follow up on its Telegram channel in English or Chinese for more details on the airdrop and more. Remember, load up your BSC wallet and be ready for the exciting opportunities during the presale!
Chainlink and Bitcoin Gold Are Rallying Amid Strong Buyer Demand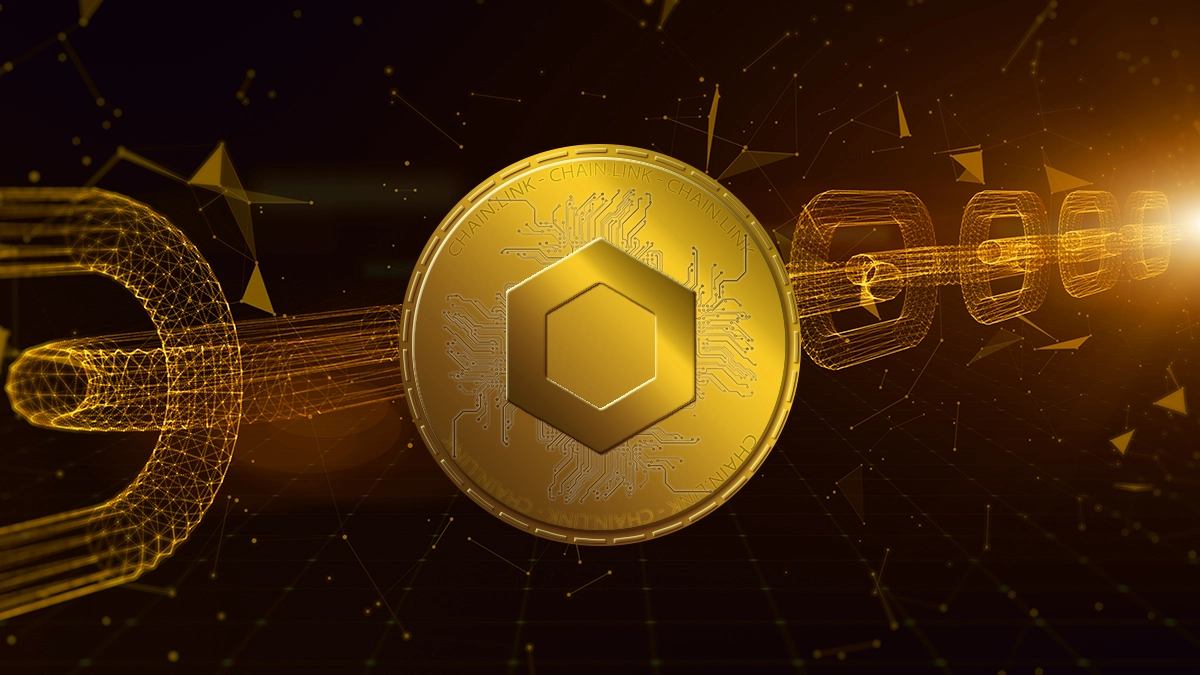 The altcoin market has started the weekend with amazing gains, with Chainlink (LINK) regaining its bullish momentum and Bitcoin Gold (BTG) making a double-digit win.
Chainlink Regains Its Bullish Momentum
The price of the Chainlink (LINK) token continues to rise, striving to push its recent two-month high of $30.40. At the time of writing, the token is trading around $28.88, according to data from CoinGecko.
The price jump comes in direct correlation with the rise in its network activity to its recent three-month high. A day before that, Chainlink price feeds went live on the Fantom Opera mainnet, a scalable platform for hosting DeFi apps and enterprise software. All this collectively contributed to its price rise.
At the beginning of the year, Chainlink's price was at sky-high, amid announcements of multiple new partnerships. The token's last all-time high was reached on May 10 at $52.88.
Over the past week, the trading volume of LINK has increased by a whopping 71.0%, while the overall circulating supply has increased 0.25% to over 447.51 million. This makes an estimated 44.75% of its max supply, which is 1 billion. The current market cap for LINK stands at 13th, at 12.62 billion.
Bitcoin Gold Making Double-Digit Gains
The price of Bitcoin Gold (BTG) seems to have paid well for investors this year, with a gain of more than 600% since January. At the time of writing, the cryptocurrency is trading at $75.19 after a 15.4% gain in the past 24 hours.
If the bullish momentum continues, BTG could soon reach the resistance of $78 to create a new monthly high. If it slumps, the altcoin could see the lower support level of $74, which could also be retested if investors want another rally.
Bitcoin Gold is a hard fork of the original Bitcoin network that was created to improve efficiency in the mining process. The other major Bitcoin forks are Bitcoin Cash and Litecoin.
Solana-Based Defi Protocol Luna Yield Reportedly 'Rug Pulls' Investors, $6.7 Million Taken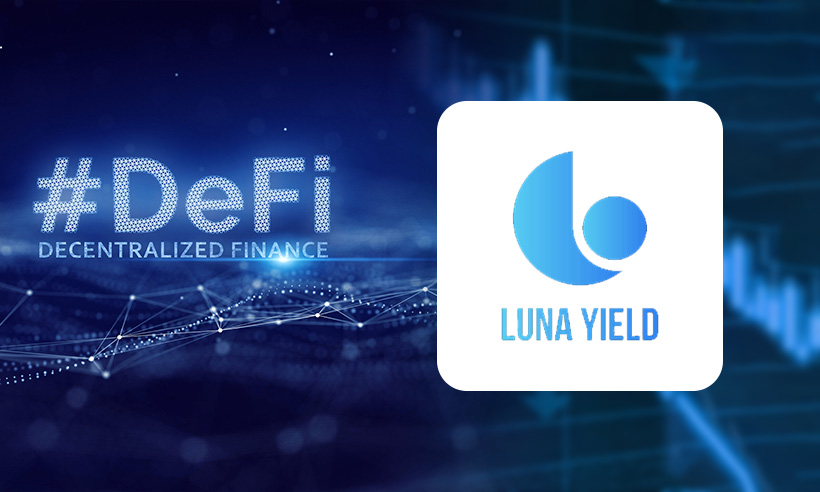 A decentralized finance (defi) project that utilizes the Solana blockchain called Luna Yield has allegedly committed a "rug pull," according to various individuals on social media. Reports indicate that the investors who put funds into the project lost an estimated $6.7 million according to an "anonymous source."
Luna Yield Creators Reportedly Dip Off With $6.7 Million in Funds, Solpad Platform Promises Compensation to IDO Participants
The world of defi has reportedly seen another rug pull but this time in the Solana blockchain ecosystem, according to numerous reports. Solana's website that had a page dedicated to describing the Luna Yield decentralized exchange (dex) aggregator protocol now shows a 404 error. The aggregator project promised high yields and then suddenly the platform went dark and users could not access the funds locked into the dex aggregator.
The Luna Yield team was anonymous and the project developers allegedly got away with $6.7 million in tokens. Coindesk reporter Sebastian Sinclair details he was told by an "anonymous source" that "$6.7 million in assets had been taken." Furthermore, Sinclair insisted that the team verified the amount via the "SOL scan block explorer." On various channels like Twitter, discussions concerning the subject are littered across social media.
The platform that helped launch the Luna Yield IDO, Solpad detailed that the project would help compensate IDO participants who were affected. "After internal discussion within Solpad Foundation, we have finalized the compensation plan for Luna Yield IDO participants," the team tweeted. "We will sort out the list and directly [distribute] the compensation into the participant's wallet (the same wallet that joined the IDO on August 16th. We will compensate users in USDC, with a value equal to 60% of the purchased amount."
The official Solpad Twitter account further noted:
For example, if user A bought 400 USDC of allocation in the round, he will get 400*60% = 240 USDC, airdrop directly user A wallet. The distribution will start next week, and we expect it to finish within a few days. Thank you so much for being so patient with us.
Critics Warn Other Chains Like Cardano, Solana Daily Hopes Project Staves Off More Rug Pulls
The Luna Yield website has been taken down by the creators it seems and archive.org has crawled the platform on various occasions, but has had a hard time showing the site. On Twitter, one individual said that once Cardano upgrades to Alonzo Purple, it too could see a rug pull like Solana (SOL) has seen this week.
"The rug pull that recently occurred in the Solana ecosystem from Luna Yield is something I can see happening in the Cardano ecosystem literally days to weeks after Alonzo if proper scrutiny isn't exercised by the community involved," the individual said. "Good tech isn't immune to stupidity."
The Twitter account Solana Daily told its 28,700 followers about the rug pull on August 20. "Rug pull on Solana," Solana Daily detailed. "Yesterday, [Solpad] announced that their second IDO of Luna Yield went wrong, when the dev team of the project decided to shut down all the social media and withdraw the liquidity. Hope that no more rug pulls appear [in] our ecosystem."
While SOL is up 66% in seven days after the news went viral on social media, the price of SOL dipped by 1.8% against the U.S. dollar and down 3.8% against bitcoin (BTC).