The Shiba Robinhood Smart Contract Has Been Audited and Listed on Pancakeswap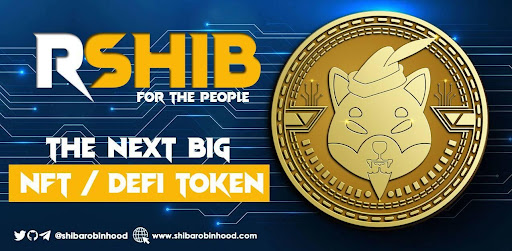 Shiba Robinhood, a decentralized meme project set to evolve into a vibrant ecosystem, has completed its smart contract audit and is listed on Pancakeswap.
The code was reviewed and green-lit by TechRate, a leader in DeFi security and smart contract audits. Shiba Robinhood (RSHIB) is now gearing up for its much-anticipated launch on December 8, 2021.
The project is based on the legendary heroic outflow originating from English folklore centered on Robin Hood, a skilled archer and swordsman who fought for the rights of the people.
Robin Hood has become synonymous with the fight against tyranny; the heroic character has made it into modern literature and film for his heroics in liberating ordinary folks from the grip of oppressors.
Just like Robin Hood, investors in Shiba Robinhood can take up the role of real avengers of the crypto world by purchasing and holding RSHIB, the project's NFT and DeFi token. The meme coin with utility is inspired by the Robinhood story and his heroics. Its creators set out to build the next big NFT/DeFi ecosystem for the people.
RSHIB Presale is Ongoing successfully on Cointool
The Shiba Robinhood dev team successfully organized a presale event that gives crypto enthusiasts everywhere a golden opportunity to bag RSHIB, a token designed by the people, for the people.
The sale started on October 30 at 19:16 (UTC), offering early-bird investors 500,000,000,000,000 RSHIB at a discounted rate and an estimated initial market cap of $130,660,799.
The sale is still live on CoinTool, with 54% of the liquidity locked on Panckaswap for up to 1000 days to protect investors from a rug pull. All unsold tokens will be burned, maintaining RSHIB's deflationary status and moonshot potential.
A Guide on How to Buy RSHIB
Investors searching for a meme token with utility and a huge upside potential can join the vibrant RSHIB community on its way to the moon in a few simple steps.
First, they need to download the TrustWallet or Metamask Dapp browser on their desktop or mobile device and add BNB as their custom token. Next, they should open the Shiba RobinHood link in TrustWallet/Metamask and set BSC before approving the purchase.
Currently, users can only purchase RSHIB on presale at CoinTool. To get the latest info on how to grab RSHIB, join the project's official AMA Group on Telegram.
About RSHIB
The RSHIB team is motivated by the Robinhood story and heroics to free the people from tyranny. They aim to propel the token to the moon by X-Mas with the support of the community.
Crypto fans can share all photos and gifs relating to the RSHIB meme on social media, enabling new investors to access all relevant info on the new coin. The strong community support will help the project and its token take flight and become the next crypto to land on the moon.
Shiba Robinhood boasts excellent tokenomics that redistributes 3% fees from all transactions to loyal token holders. The protocol also offers NFT fans original collectibles based on the celebrated Robin Hood icon. NFT enthusiasts can purchase original and rare Robin Hood digital artwork at info@shibarobinhood.com.
The project backers plan to list RSHIB in the best DEXes and CEXes following the presale and launch on December 8, 2021. To connect with the growing Shiba Robinhood community and keep up with the latest developments, check out the project's Telegram, Twitter, and Github pages.
DIFX Says Hola Mzansi by Joining Hands with Digital Banking Platform eZaga to Launch DoshFX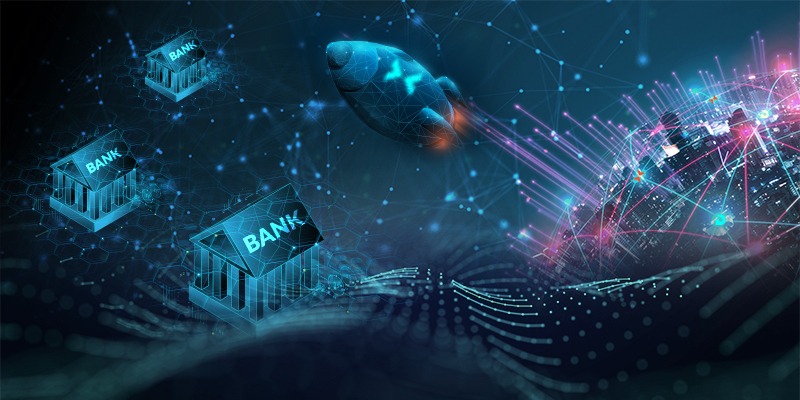 Fully secured centralized exchange, DIFX has officially partnered with eZaga, South Africa's premier digital banking platform, to set up a new regional crypto platform, DoshFX.
Digital Financial Exchange known as DIFX is an EU-regulated CEX, disrupting the financial industry by bridging digital and traditional assets. With DIFX, users can create diverse portfolios in various asset classes like indices, forex, CFDs, commodities, futures, and cryptocurrencies all while having access to a fully secured wallet. In a mission to expand its services and accelerate blockchain adoption through the African continent, DIFX has officially partnered with the South African digital banking platform eZaga.
Founded in 2014, eZaga has been a pioneer in providing financial solutions to the underbanked & informal sector with innovative tools and services that enable people to transform the way they manage finance through the use of mobile technology. Over the past 2 years alone, the African continent has become a well-developed crypto market that has seen deep penetration and integration of cryptocurrency into everyday financial activities for many users. In fact, the Chainalysis report for June 2022 showed that Sub-Saharan Africa was the overall leader in retail crypto transfers, accounting for 80.1% of the global regional transactions.
Therefore, to service this growing industry, both DIFX & eZaga have joined hands to create a new financial platform catered explicitly to the African continent called DoshFX.
DoshFX will serve as an exclusive multi-asset trading platform for users from the African continent and help increase the rate of adoption found in the region. A key mission of DoshFX is to improve financial services around the continent with blockchain technology, cryptocurrencies, and traditional assets. The new platform will be utilizing both parent entities' crypto and banking solutions to reach a wide audience of crypto enthusiasts and traders alike. Furthermore, the unique partnership allows all eZaga users to open an account on DoshFX without any additional KYC requirements and have access to a secure custodian wallet.
Regarding the partnership, DIFX CEO & Co-Founder Jeetu Kataria stated "Our primary mission as DIFX is to provide a robust trading platform for our global users so that we can increase the acceptance and adoption of blockchain and digital assets in a secure and transparent manner. We want to foster a world where payments and financial management are done with the ease of your fingertips. For us, the creation of DoshFX is an extension of the DIFX mission of forging a blockchain future along with our commitment as a member of the digital space to take part in helping the industry with its adoption and bring financial inclusion to all people, especially the unbanked majority, through various digital assets."
Saud Ally, CEO & Founder of eZaga added "The creation of DoshFX is a needed service for the African continent, as the growth of adoption in the region is unbelievable. With this new venture, we want to expand eZaga's banking capabilities and give our existing users a platform to leverage blockchain and digital assets." Ally further stated that "DoshFX and eZaga are working together with DIFX to create a new infrastructure that will make money move instantly, identify users, and allow them to connect to bank accounts and credit cards." Both the respective founders also shared their mutual passion for investing in South Africa's innovation layer and developing DoshFX to act as a foundation for all future developments and blockchain scalability within the continent.
About DoshFX
DoshFX is a premier African centralized exchange created through a partnership between a fully secured cross-asset trading platform & African digital banking platform to provide users within the region a safe and secure way to trade cryptocurrencies like BTC, ETH, USDT, and much more.
DoshFX is powered by eZaga Capital bearing license number FSP license no. 44133, Auth FSP.  Limits, terms, and conditions apply.
To learn more about the services and features of DoshFX, visit doshfx.io
About DIFX
Digital Financial Exchange (DIFX) is a centralized cross-asset crypto exchange that allows users to trade between multiple asset classes that include indices, forex, crypto, metals, and commodities, just to name a few. The DIFX fully insured crypto wallet comes from a partnership with Fireblocks, one of the leading crypto custodians in the world.
DIFX was presented with the "Most Trusted Cross-Asset Trading Platform — 2022" by the Crypto Expo Dubai and the "Best New Trading Platform Award" at the E-Business Awards 2021 by Entrepreneur Middle East and the Forex Expo 2021.
To begin your journey with Endless Possibilities, download the app now from the iOS or Google Play Store, or visit us at difx.com.
About eZaga
eZaga is a South African digital banking platform and authorized financial services provider that enables African users to open a bank account via their mobile phones in less than two minutes. It leverages mobile technology like USSD and a mobile app, existing banking infrastructure like ATMs, and a low-fee structure to empower unbanked people and organizations to achieve more.
To learn more about eZaga visit https://www.ezaga.co.za/ or download the app now on iOS or Google Play Store.
The world's largest online general merchandiser DollarStore, will start accepting Oduwacoin in their online U.S flagship Store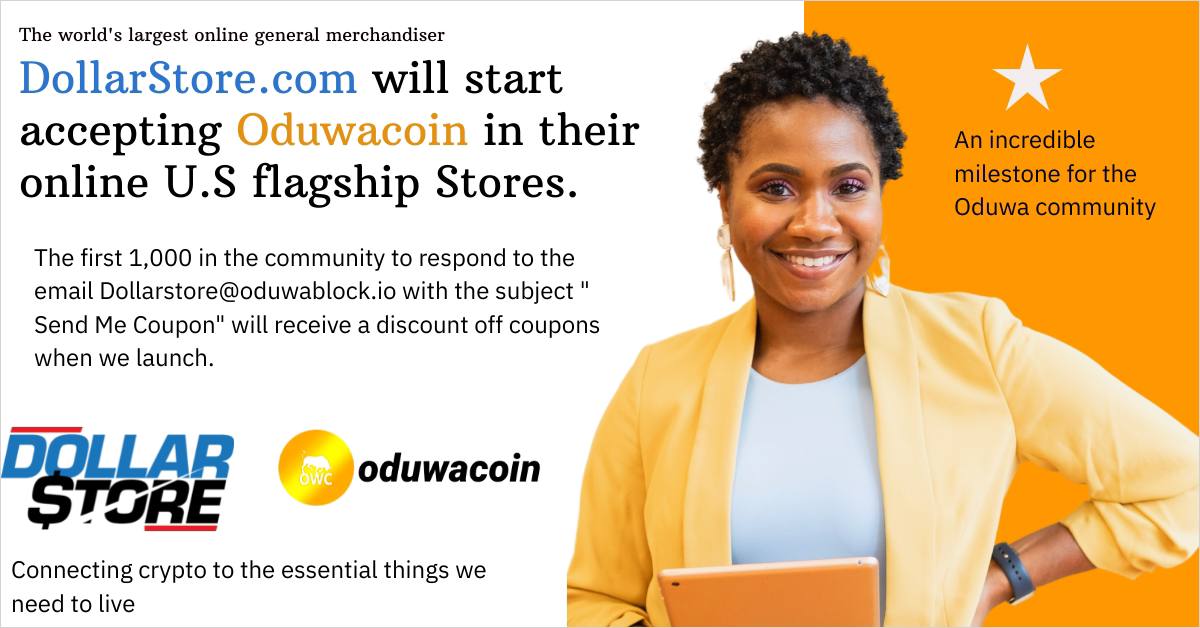 The world's largest online general merchandiser DollarStore, will start accepting Oduwacoin in their online U.S flagship Store.
"The official cryptocurrency of the Dollarstore."
An incredible milestone for the Oduwa community; The world's largest online general merchandiser, DollarStore, will begin accepting oduwacoin in their online U.S flagship stores.
A new partnership between ODUWA and DollarStore is set to change the way we shop. The two companies have come together to create a unique shopping experience that will offer customers the best of both worlds.
"Cryptocurrencies should be spent like money and not sold." -Nana Obudadzie Oduwa I
Why this partnership is beneficial for both companies
ODUWA is known for allowing people transfer digital cash to any one they want without
any territorial restrictions. The Oduwa network is built to deliver higher performance, efficiency, and enable quick transactions at lower costs., while DollarStore offers an extensive range of items at rock-bottom prices. The new partnership will allow customers to enjoy the benefits of both companies.
The two companies have already started working on a new joint venture, which is set to launch in the near future. This will be a one-of-a-kind shopping experience that will offer the best of both worlds.
The first 1,000 in the community to respond to the email Dollarstore@oduwablock.io with the subject " Send Me Coupon" will receive a discount off coupons when we launch.
About Oduwa Coin
Oduwacoin, connecting crypto to the essential things we need to live. Oduwacoin is an alternative digital currency to paper money backed by the trustless blockchain technology Network. It eliminates human interference, counterfeiting, double spending, and excessive printing like government-issued money. It serves as a medium of exchange, store of value, and proof of ownership.
Unlike centralized fiat money, Oduwacoin is a decentralized open-source blockchain-based monetary system. It uses peer-to-peer technology to settle all transactions within its network. Individual coin ownership records are stored in a transparent ledger using cryptography. Oduwacoin is governed on its native Blockchain to secure transaction records, control the creation of additional coins, and verify the transfer of coin ownership.
For more information about oduwacoin, visit
Be the first to reply and save. Dollarstore@oduwablock.io
Voltichange Ready to Enhance the Volt Inu Universe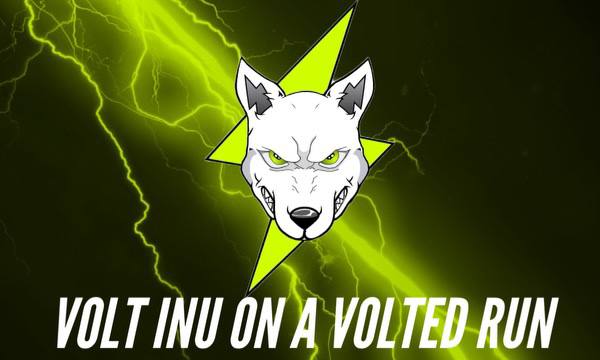 Volt Inu's team recently announced that it is about to release its anticipated decentralized exchange. Voltichange should come later in November, but the team's Twitter page hinted at the possibility of an anticipated release that could happen any day within the next 3 weeks.
This new tool will serve as a bridge between any DeFi project and the VOLT ecosystem. The team wants to help existing projects by adding to them the power of VOLT's deflationary mechanisms.
Getting Ready for the Voltichange Arrival
VOLT's community is eagerly waiting for Voltichange's release. The team behind the project has been working hard to complete the development and testing of the platform. As they recently announced, this platform will automatically list every erc20 and bep20 tokens at launch meaning that the majority of the crypto industry will be directly concerned by the burns this platform will offer.
Meanwhile, the community is also looking forward to upcoming news about VOLT's new partnerships, integrations, and sponsorships as well as several Tier 1 listings that seem to become more than a rumor by the day.
This is not the first time VOLT has created hype around its project. The team succeeded in delivering on its promises before, creating interest within the crypto community.
With Voltichange's release, the VOLT universe will become more accessible, more attractive and even more deflationary since the volume generated by their upcoming exchange will generate revenues automatically used to buyback & burn the native token VOLT. The team has no doubts: this operation should lead to more adoption of the token.
History never lies
Volt Inu's team knows the importance of a solid and engaged community. The members often give feedback and suggestions that help to improve the project.
This feedback is essential to make VOLT a success story. The team is always looking for new ways to increase its engagement with the community and grow its community.
Apart from the feedback and excitement of their community, the media and the crypto space often tended to compare VOLT to SHIBA since its early days due to their countless similarities. 
With the recent updates shared by the team, it seems that VOLT is once again on the verge of following SHIBA's path, with hints pointing towards a series of listings on major Tier 1 exchanges, while releasing a groundbreaking DeFi product at the same time. The impact that such news had on its forerunner SHIBA can of course not be forgotten. 
About Volt Inu
Volt Inu is a digital asset investment initiative that offers its investors a diversified portfolio of assets. The project aims to help people take advantage of the growing digital economy. The project focuses on four main asset classes: NFTs, nodes, altcoins, and stablecoins.
The $VOLT token is at the center of the Volt Inu ecosystem. The token is hyper-deflationary, offering investors a solid foundation on which to grow their investments. A portion of profits from treasury investments serves to buy back and burn $VOLT tokens. This operation aims to further increase the value of the remaining tokens.
The Voltichange announcement is game-changing news for the VOLT ecosystem. The release of this new platform will make it easier for investors to participate in the growing DeFi sector. With Voltichange, VOLT's hyper-deflationary tokenomics will become even more powerful. The team expects the move to make VOLT an attractive investment for both experienced and new investors.
Volt Inu's website and the social media pages below feature more details about this rapidly growing project.