Play, Mine, Earn with HeliconNFT: the All-New Play-to-Earn NFT Ecosystem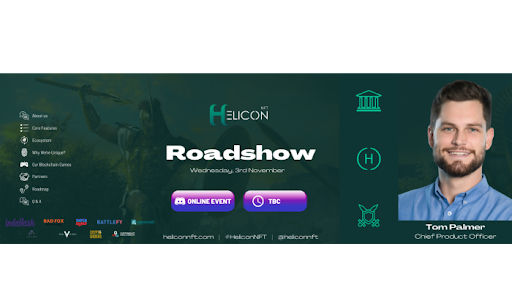 HeliconNFT has launched its cross-dimensional gaming ecosystem that enables users to monetise in-game assets.
In-game elements move fluidly across different platforms and networks, bridging the gap between centralised games and blockchain.
Decentralised governance includes content creation opportunities, forwarding motions for community voting and worldwide tournaments.
Singapore (2nd November 2021): "We built the universe so you could light the stars" – introducing the HeliconNFT ecosystem, a comprehensive platform with big goals to combine NFTs, blockchain gaming, and esports into one decentralised platform.
In HeliconNFT, the brand-new, global, gaming-focused NFT ecosystem, unique items and elements from different games can flow freely across platforms to be purchased, sold, or traded. This means players can come together as one community and monetise their in-game assets across different games.
"In the briefest possible definition, what we're building is a powerful, high-level, cross-dimensional gaming ecosystem that ultimately rewards its users. We've built a world where our users can enter a global ecosystem and play, mine, and, most importantly, earn money," explains Tom Palmer, Chief Product Officer of HeliconNFT.
"You can imagine the number of people involved to make the vision of this ecosystem a reality. There was a real sense of joy and achievement in finalising this creative effort. As this game reaches the masses, we look forward to continuing to create and develop conditions to further expand upon this metaverse and bring additional rewards and benefits to our users," he adds.

Exploring the Ecosystem
The HeliconNFT ecosystem is built on three distinguishing characteristics, namely increasing the liquidity of NFTs, developing a bespoke Helicon token and the universe of the game itself. Of these, Agora – where players can increase NFT liquidity – is the crux and is designed around four key pillars.
At the tip of the spear is the Helicon Liquidity Yield Aggregator. As one of the core goals of HeliconNFT is to increase the liquidity of NFTs, nine liquidity pools are available for mining. These are the primary source for NFTs, or, as they're known within the game, Helicon Drachma Tokens (HDT). Naturally, there is also a Helicon Marketplace where all NFT trading occurs, including games integrated with Helicon, making this trading zone the essential gateway to the ecosystem.
Through the Helicon Added-On System (AOS), game assets are NFTokenised, meaning all purchases in games connected to the Helicon ecosystem can be mapped.
Decentralised governance is the final pillar of the Agora superstructure. This is achieved in multiple ways, allowing users to put forward proposals, vote or create content for the company's marketing efforts by posting videos and writing articles, plus worldwide tournaments for players and teams to fight against each other. This goal has been backboned by the recent announcement of HeliconNFT's partnership with esports giant Battlefy, who have over 70,000 tournaments under their belt.
Play, Mine, Earn & Battle Gods
The aim of the game within Helicon Play is straightforward. There are two types. One is categorised as all other games integrated within the Helicon ecosystem as it grows and develops. That makes the second type, Helicon Titan, the prominent game at the centre of the Helicon Play metaverse.
At the heart of this game, players fight against old gods to create a new and better world that they can master. The route to do so is through developing NFTs by Forging and Enchanting. As the ecosystem's economy is essentially fuelled by increasing the liquidity and value of all NFTs, through Forging, players can build new NFTs. At the same time, Enchanting allows them to upgrade their NFTs.
Comprehensive NFT ecosystems like Helicon deliver real-world value to digital game assets, and compared with other virtual worlds, HeliconNFT has many unique features that strike a different note. For instance, all users have the freedom to create their own NFTs, and every object, building, item, or character can be an NFT and traded on Helicon Marketplace.
This is an important feature when considering the financial reward structure for holders of Regular NFTs. For instance, when a Regular NFT is created, a loyalty rate is selected to determine the proportion of revenue that the creator of the Regular NFT can obtain in any future sales. All previous owners and the original creator will receive 95% of Regular NFT sales, and the proportion of this will be decided by the loyalty rate selected at its creation. All in all, this is a key ingredient in the structure of the HeliconNFT ecosystem that is designed to reward its users.
Maximise Monetising Master NFTs
However, Master NFTs are the true cornerstone of the ecosystem's financial operation. In the Helicon ecosystem, there are nine Master NFTs, each one corresponding to one of the nine liquidity mining pools. To empower Liquidity Providers, Master NFTs are traded with Liquidity Provider tokens only, with a pre-determined linearised growth using smart contracts. In contrast to the sales breakdown of a Regular NFT, 100% of proceeds from Master NFT trading goes to the current holder.
Importantly, to prevent monopolisation of Master NFTs, holders can only keep them for a maximum of 24 hours. However, within that limited 24-hour period, even more power and benefits are orientated toward holders of Master NFTs.
For example, every Regular NFT is automatically categorised to a Master NFT when created. This means that holders of Master NFTs enjoy 1% of these Regular NFT sales in their respective categories and 5% of the liquidity mining rewards in the corresponding mining pool. These benefits are a force of real significance to users of HeliconNFT and highlight the favourable conditions of play that users of HeliconNFT can enjoy in a creative and thrilling environment.
Announcing HeliconNFT's Roadshow


Join us on Wednesday 3rd November, with Tom Palmer our Chief Product Officer will be talking about our ecosystem, including what makes it so special, in a live video chat. We also want you to ask us all those burning questions you may have, and to sweeten the deal we've got some prizes to give away for those who participate!
Interested in knowing more about HeliconNFT & its team? Want the opportunity to win 0.05 $Eth? Share your questions with us, and one lucky participant will be chosen at random to win the prize. We'll also be giving away a few goodies during the livestream, so don't miss out!
Date: Wednesday, November 3rd
Time: To be announced on the Discord channel
Location: road-show-online-event voice channel
Format: Livestream followed by community questions
Giveaway 1: Share your question with us to potentially *win 0.05 $Eth*
Giveaway 2: We've got some goodies to giveaway during the stream. You'll have to be there to find out how!
Ask your questions by following the link (competition closes at the start of the event): https://heliconnft.world/3weunYf
Visit HeliconNFT.com to find out more
Join the HeliconNFT community on Discord for updates, giveaways and more
Media Enquiries
Please contact ben.kershaw@heliconnft.com
About HeliconNFT
HeliconNFT is a global platform, focused on esports, NFTs, and blockchain, that will bring communities together by staying green and sustainable. HeliconNFT will be an ETH layer 2 solution for the self-custody and security for NFT developers, creators, and traders. On top of that, HeliconNFT will be able to offer minting, trading, earning ,and collecting for its marketplace and game.
For more information, visit: Twitter | Instagram | Telegram | Website | Telegram | Discord | Facebook
Y2B introduce protocol to allow users hedge, leverage, speculate and trade the different components of pegged assets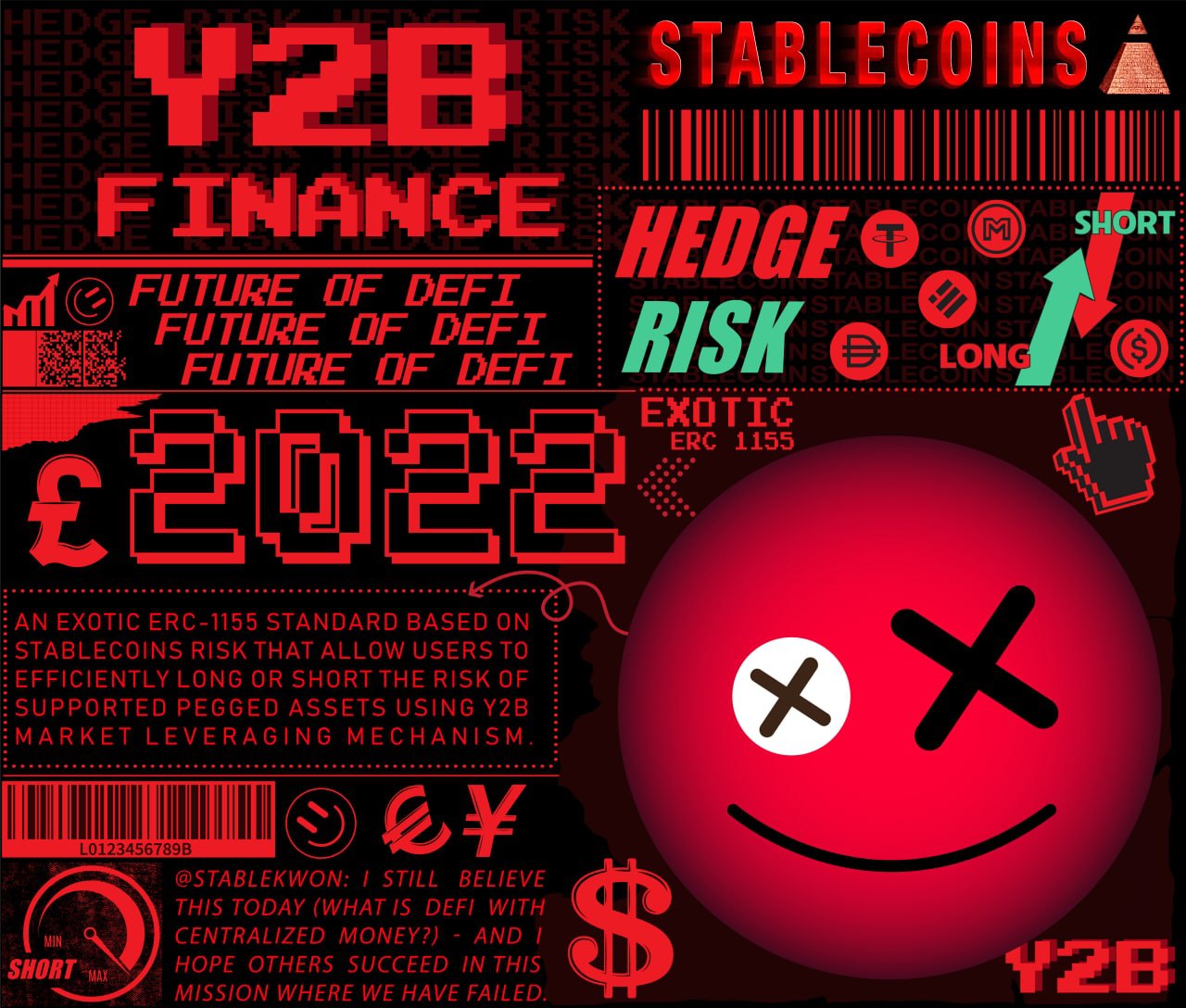 Y2B Finance is a suite of structured products designed for exotic peg derivatives, that will allow market participants the ability to robustly hedge or speculate on the risk of a particular pegged asset (or basket of pegged assets), deviating from their 'fair implied market value'.
Introducing Y2B Finance
Y2B Finance is the hard fork from Y2K Finance, they follow the exact same protocol from what Y2K team did. It is a suite of products designed for exotic peg derivatives that will allow participants to hedge or speculate on the risk of a particular pegged asset (or basket of pegged assets), deviating from their 'fair implied market value'.
The protocol brings three main products to the table:
Typhoon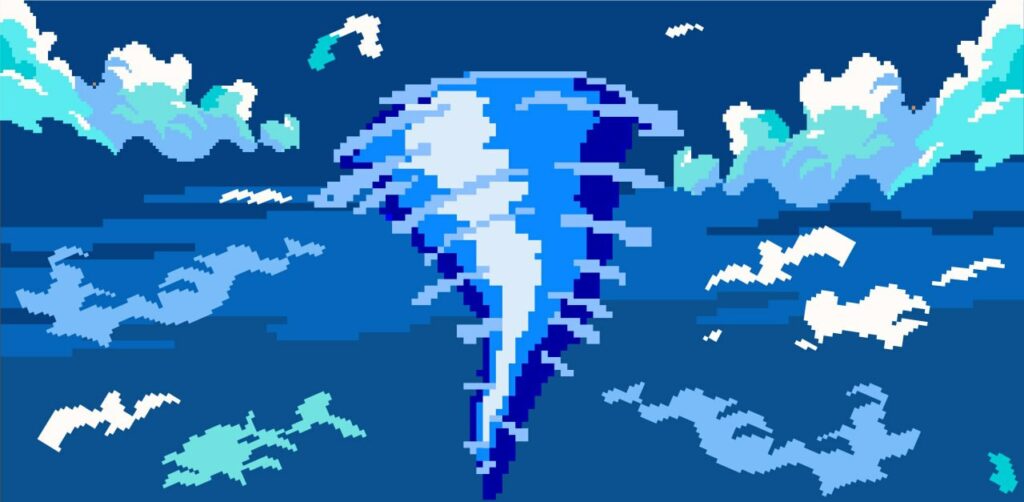 This flagship Y2B structured product leverages a variant of the ERC-1155 standard for the creation of fully-collateralized insurance vaults. Users can use these vaults to hedge, speculate and underwrite the volatility risk associated with various pegged assets. Token holders are rewarded from trading fees derived from this marketplace.
Users can hedge against these assets de-pegging by depositing ETH collateral into the Hedge vault and receiving Y2B tokens (Vault Tokens) in return.
Initially, users can hedge against USDT, USDC, BUSD and DAI de-pegging with weekly and monthly time periods. More assets will be supported in the future.
Volcano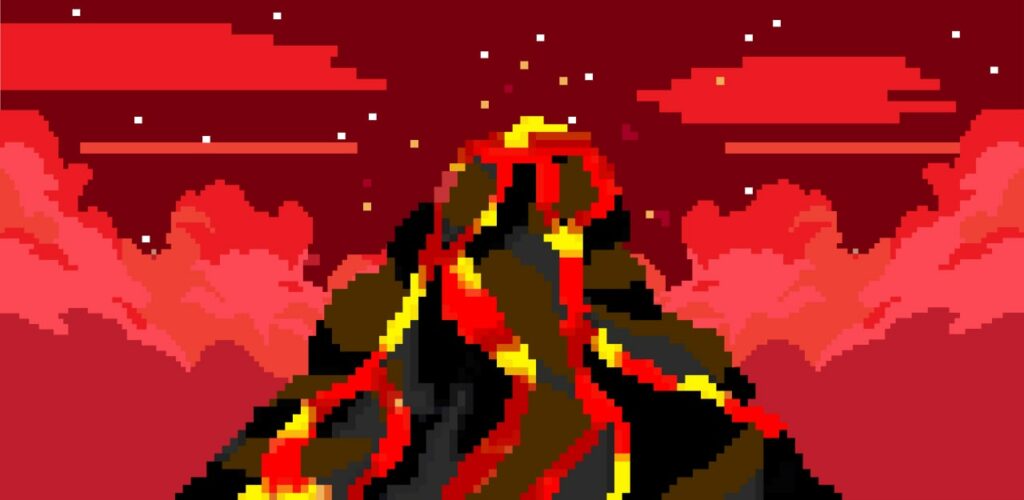 Volcano is a Collateralized Debt Obligation (CDO) powered lending market for pegged assets with MEV-proof liquidations. Volcano is the secondary market place that builds on top of Typhoon tokenized vaults. Since collateral is locked up for the duration of the vault cycle, this secondary market allows users to enter and exit positions in real time via its order book.
Wildlife
Wildlife is an on-chain RFQ orderbook where users can trade Y2B risk tokens amongst themselves, both unlocking ample liquidity and allowing for rapid repricing of semi-fungible tokens.
In other words, Y2B Finance offers a fully transparent, on-chain insurance solution for users, DAOs, and more looking to hedge against their pegged asset positions. Y2B also further promotes decentralization by making these markets accessible for all participants and by providing instant and guaranteed payouts via Chainlink oracles.
Y2B brings a new set of tools to DeFi that will allow users to better manage their stablecoin risk.
To keep up with Y2B follow them on Twitter.
Official Website: https://y2b.finance/
Discord: https://discord.com/invite/uE3XgpYNJA
Official Docs: https://docs.y2b.finance/y2b-docs/
SolidProof Announces New Partnerships to Further Enhance Services
SolidProof, a leading blockchain-based audit/KYC services provider, announced new partnerships that will further enhance its ecosystem.
The new partnerships will provide the blockchain community with enhanced services and enrich the SolidProof ecosystem. The move aims to help SolidProof become the go-to provider for secure smart contract audits, KYC services, and more.
New Partnerships Enriching the SolidProof Ecosystem
SolidProof's Twitter account brought many interesting announcements these last weeks. The company continues to form new partnerships with some of the most exciting projects in the blockchain & crypto space.
For example, they have recently announced a partnership with Crypto Miners. This is a marketing and educational firm working with some of the hottest blockchain projects and crypto on-ramp platforms. The goal is to take crypto to the next level and expand the company's reach.
The team also partnered with Coination, a specialized AMA firm with a huge German community. The group taps into untouched crypto interests, representing a great addition to the SolidProof ecosystem.
Moreover, they announced the launch of CookieSale. This is a new crypto launchpad for which SolidProof will provide audit, KYC, and marketing services.
PeanutTrade is another project with which the company signed an important partnership agreement. PeanutTrade focuses on DEX strategies. It helps web3 startups list a token on a DEX, manage automated liquidity, and trade on the decentralized exchange.
SolidProof also announced its partnership with Blockdeed. This is a global real estate marketplace using smart contracts for property transactions. Users can manage their for-sale portfolio through private dashboards and sales management tools.
Finally, MusureWorld is yet another exciting cooperation that the company recently announced. MusureWorld enables creators and gamers to enter the metaverse economy.
Providing the Blockchain Community with Enhanced Services
The new partnerships announced by SolidProof will bring great innovation and convenience to the blockchain community. They will enrich the SolidProof ecosystem, making it easier for users to live an exceptional experience in the blockchain sphere.
These collaborations also prove the company's commitment to providing its customers with top-notch services and the best user experience possible.
The team behind SolidProof works hard towards achieving growth and providing a wide range of services to the crypto community. With their new partners by their side, they made one step forward to make that dream a reality.
About SolidProof
The German-based company SolidProof offers a wide range of smart contract audit, KYC, and marketing services. The team behind the project works hard to offer its customers the safest, most compliant, and most secure services possible.
Their mission is to become the go-to provider for everything blockchain audit and KYC related. In order to achieve this goal, they offer their customers top-notch services and an unbeatable user experience.
SolidProof has been making great strides in the blockchain and crypto space, forming new partnerships in a growing ecosystem. These collaborations will bring a great deal of convenience to the blockchain community and make SolidProof's services even more accessible.
SolidProof's website and social pages represent a great way to keep in touch with its latest news, partnerships, and services.
Twitter (Official) | Twitter (Insider) | Facebook | Telegram
DIFX Says Hola Mzansi by Joining Hands with Digital Banking Platform eZaga to Launch DoshFX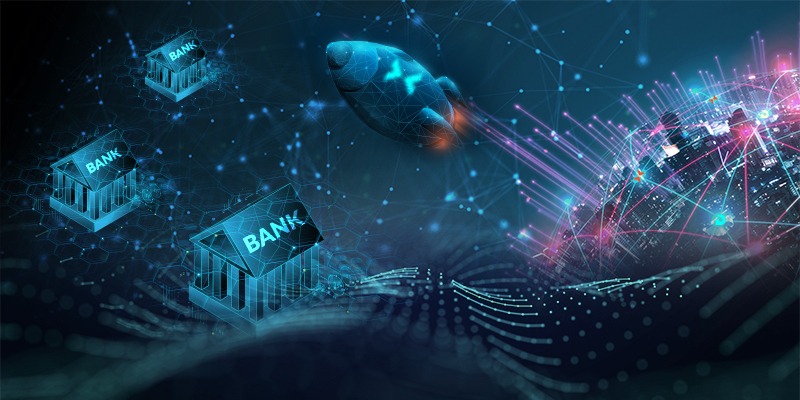 Fully secured centralized exchange, DIFX has officially partnered with eZaga, South Africa's premier digital banking platform, to set up a new regional crypto platform, DoshFX.
Digital Financial Exchange known as DIFX is an EU-regulated CEX, disrupting the financial industry by bridging digital and traditional assets. With DIFX, users can create diverse portfolios in various asset classes like indices, forex, CFDs, commodities, futures, and cryptocurrencies all while having access to a fully secured wallet. In a mission to expand its services and accelerate blockchain adoption through the African continent, DIFX has officially partnered with the South African digital banking platform eZaga.
Founded in 2014, eZaga has been a pioneer in providing financial solutions to the underbanked & informal sector with innovative tools and services that enable people to transform the way they manage finance through the use of mobile technology. Over the past 2 years alone, the African continent has become a well-developed crypto market that has seen deep penetration and integration of cryptocurrency into everyday financial activities for many users. In fact, the Chainalysis report for June 2022 showed that Sub-Saharan Africa was the overall leader in retail crypto transfers, accounting for 80.1% of the global regional transactions.
Therefore, to service this growing industry, both DIFX & eZaga have joined hands to create a new financial platform catered explicitly to the African continent called DoshFX.
DoshFX will serve as an exclusive multi-asset trading platform for users from the African continent and help increase the rate of adoption found in the region. A key mission of DoshFX is to improve financial services around the continent with blockchain technology, cryptocurrencies, and traditional assets. The new platform will be utilizing both parent entities' crypto and banking solutions to reach a wide audience of crypto enthusiasts and traders alike. Furthermore, the unique partnership allows all eZaga users to open an account on DoshFX without any additional KYC requirements and have access to a secure custodian wallet.
Regarding the partnership, DIFX CEO & Co-Founder Jeetu Kataria stated "Our primary mission as DIFX is to provide a robust trading platform for our global users so that we can increase the acceptance and adoption of blockchain and digital assets in a secure and transparent manner. We want to foster a world where payments and financial management are done with the ease of your fingertips. For us, the creation of DoshFX is an extension of the DIFX mission of forging a blockchain future along with our commitment as a member of the digital space to take part in helping the industry with its adoption and bring financial inclusion to all people, especially the unbanked majority, through various digital assets."
Saud Ally, CEO & Founder of eZaga added "The creation of DoshFX is a needed service for the African continent, as the growth of adoption in the region is unbelievable. With this new venture, we want to expand eZaga's banking capabilities and give our existing users a platform to leverage blockchain and digital assets." Ally further stated that "DoshFX and eZaga are working together with DIFX to create a new infrastructure that will make money move instantly, identify users, and allow them to connect to bank accounts and credit cards." Both the respective founders also shared their mutual passion for investing in South Africa's innovation layer and developing DoshFX to act as a foundation for all future developments and blockchain scalability within the continent.
About DoshFX
DoshFX is a premier African centralized exchange created through a partnership between a fully secured cross-asset trading platform & African digital banking platform to provide users within the region a safe and secure way to trade cryptocurrencies like BTC, ETH, USDT, and much more.
DoshFX is powered by eZaga Capital bearing license number FSP license no. 44133, Auth FSP.  Limits, terms, and conditions apply.
To learn more about the services and features of DoshFX, visit doshfx.io
About DIFX
Digital Financial Exchange (DIFX) is a centralized cross-asset crypto exchange that allows users to trade between multiple asset classes that include indices, forex, crypto, metals, and commodities, just to name a few. The DIFX fully insured crypto wallet comes from a partnership with Fireblocks, one of the leading crypto custodians in the world.
DIFX was presented with the "Most Trusted Cross-Asset Trading Platform — 2022" by the Crypto Expo Dubai and the "Best New Trading Platform Award" at the E-Business Awards 2021 by Entrepreneur Middle East and the Forex Expo 2021.
To begin your journey with Endless Possibilities, download the app now from the iOS or Google Play Store, or visit us at difx.com.
About eZaga
eZaga is a South African digital banking platform and authorized financial services provider that enables African users to open a bank account via their mobile phones in less than two minutes. It leverages mobile technology like USSD and a mobile app, existing banking infrastructure like ATMs, and a low-fee structure to empower unbanked people and organizations to achieve more.
To learn more about eZaga visit https://www.ezaga.co.za/ or download the app now on iOS or Google Play Store.