Play, Mine, Earn with HeliconNFT: the All-New Play-to-Earn NFT Ecosystem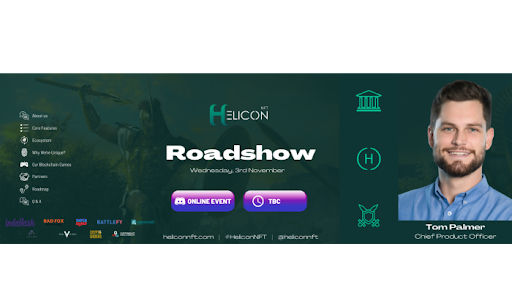 HeliconNFT has launched its cross-dimensional gaming ecosystem that enables users to monetise in-game assets.
In-game elements move fluidly across different platforms and networks, bridging the gap between centralised games and blockchain.
Decentralised governance includes content creation opportunities, forwarding motions for community voting and worldwide tournaments.
Singapore (2nd November 2021): "We built the universe so you could light the stars" – introducing the HeliconNFT ecosystem, a comprehensive platform with big goals to combine NFTs, blockchain gaming, and esports into one decentralised platform.
In HeliconNFT, the brand-new, global, gaming-focused NFT ecosystem, unique items and elements from different games can flow freely across platforms to be purchased, sold, or traded. This means players can come together as one community and monetise their in-game assets across different games.
"In the briefest possible definition, what we're building is a powerful, high-level, cross-dimensional gaming ecosystem that ultimately rewards its users. We've built a world where our users can enter a global ecosystem and play, mine, and, most importantly, earn money," explains Tom Palmer, Chief Product Officer of HeliconNFT.
"You can imagine the number of people involved to make the vision of this ecosystem a reality. There was a real sense of joy and achievement in finalising this creative effort. As this game reaches the masses, we look forward to continuing to create and develop conditions to further expand upon this metaverse and bring additional rewards and benefits to our users," he adds.

Exploring the Ecosystem
The HeliconNFT ecosystem is built on three distinguishing characteristics, namely increasing the liquidity of NFTs, developing a bespoke Helicon token and the universe of the game itself. Of these, Agora – where players can increase NFT liquidity – is the crux and is designed around four key pillars.
At the tip of the spear is the Helicon Liquidity Yield Aggregator. As one of the core goals of HeliconNFT is to increase the liquidity of NFTs, nine liquidity pools are available for mining. These are the primary source for NFTs, or, as they're known within the game, Helicon Drachma Tokens (HDT). Naturally, there is also a Helicon Marketplace where all NFT trading occurs, including games integrated with Helicon, making this trading zone the essential gateway to the ecosystem.
Through the Helicon Added-On System (AOS), game assets are NFTokenised, meaning all purchases in games connected to the Helicon ecosystem can be mapped.
Decentralised governance is the final pillar of the Agora superstructure. This is achieved in multiple ways, allowing users to put forward proposals, vote or create content for the company's marketing efforts by posting videos and writing articles, plus worldwide tournaments for players and teams to fight against each other. This goal has been backboned by the recent announcement of HeliconNFT's partnership with esports giant Battlefy, who have over 70,000 tournaments under their belt.
Play, Mine, Earn & Battle Gods
The aim of the game within Helicon Play is straightforward. There are two types. One is categorised as all other games integrated within the Helicon ecosystem as it grows and develops. That makes the second type, Helicon Titan, the prominent game at the centre of the Helicon Play metaverse.
At the heart of this game, players fight against old gods to create a new and better world that they can master. The route to do so is through developing NFTs by Forging and Enchanting. As the ecosystem's economy is essentially fuelled by increasing the liquidity and value of all NFTs, through Forging, players can build new NFTs. At the same time, Enchanting allows them to upgrade their NFTs.
Comprehensive NFT ecosystems like Helicon deliver real-world value to digital game assets, and compared with other virtual worlds, HeliconNFT has many unique features that strike a different note. For instance, all users have the freedom to create their own NFTs, and every object, building, item, or character can be an NFT and traded on Helicon Marketplace.
This is an important feature when considering the financial reward structure for holders of Regular NFTs. For instance, when a Regular NFT is created, a loyalty rate is selected to determine the proportion of revenue that the creator of the Regular NFT can obtain in any future sales. All previous owners and the original creator will receive 95% of Regular NFT sales, and the proportion of this will be decided by the loyalty rate selected at its creation. All in all, this is a key ingredient in the structure of the HeliconNFT ecosystem that is designed to reward its users.
Maximise Monetising Master NFTs
However, Master NFTs are the true cornerstone of the ecosystem's financial operation. In the Helicon ecosystem, there are nine Master NFTs, each one corresponding to one of the nine liquidity mining pools. To empower Liquidity Providers, Master NFTs are traded with Liquidity Provider tokens only, with a pre-determined linearised growth using smart contracts. In contrast to the sales breakdown of a Regular NFT, 100% of proceeds from Master NFT trading goes to the current holder.
Importantly, to prevent monopolisation of Master NFTs, holders can only keep them for a maximum of 24 hours. However, within that limited 24-hour period, even more power and benefits are orientated toward holders of Master NFTs.
For example, every Regular NFT is automatically categorised to a Master NFT when created. This means that holders of Master NFTs enjoy 1% of these Regular NFT sales in their respective categories and 5% of the liquidity mining rewards in the corresponding mining pool. These benefits are a force of real significance to users of HeliconNFT and highlight the favourable conditions of play that users of HeliconNFT can enjoy in a creative and thrilling environment.
Announcing HeliconNFT's Roadshow


Join us on Wednesday 3rd November, with Tom Palmer our Chief Product Officer will be talking about our ecosystem, including what makes it so special, in a live video chat. We also want you to ask us all those burning questions you may have, and to sweeten the deal we've got some prizes to give away for those who participate!
Interested in knowing more about HeliconNFT & its team? Want the opportunity to win 0.05 $Eth? Share your questions with us, and one lucky participant will be chosen at random to win the prize. We'll also be giving away a few goodies during the livestream, so don't miss out!
Date: Wednesday, November 3rd
Time: To be announced on the Discord channel
Location: road-show-online-event voice channel
Format: Livestream followed by community questions
Giveaway 1: Share your question with us to potentially *win 0.05 $Eth*
Giveaway 2: We've got some goodies to giveaway during the stream. You'll have to be there to find out how!
Ask your questions by following the link (competition closes at the start of the event): https://heliconnft.world/3weunYf
Visit HeliconNFT.com to find out more
Join the HeliconNFT community on Discord for updates, giveaways and more
Media Enquiries
Please contact ben.kershaw@heliconnft.com
About HeliconNFT
HeliconNFT is a global platform, focused on esports, NFTs, and blockchain, that will bring communities together by staying green and sustainable. HeliconNFT will be an ETH layer 2 solution for the self-custody and security for NFT developers, creators, and traders. On top of that, HeliconNFT will be able to offer minting, trading, earning ,and collecting for its marketplace and game.
For more information, visit: Twitter | Instagram | Telegram | Website | Telegram | Discord | Facebook
Billionaire Plus Let's People Live their Fantasy in the Metaverse. IDO Set to Launch in December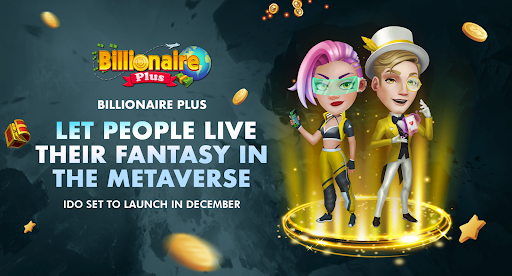 Billionaire Plus is a complete real estate metaverse blockchain game that incorporates 3D and VR technology for an immersive experience to buy, sell and trade for their dream lifestyle. They are supported and invested by X21 Digital, Lavender Capital, Fish DAO, Avalon Wealth Club, the Maven Capital, Unanimous, 2CRZ NFT, DCI, Fairum Ventures, Legion Ventures, Alphamoon with the other individual backers. Their platform is also going to launch its native $BPLUS token through an IDO on Roseon Finance, Enjinstarter in mid-December.
Toronto, Canada, 1 Dec 2021, Blending traditional board style gaming with crypto and metaverse, Billionaire Plus is a GameFi platform where users can own NFT backed avatars and buildings, allowing them to customize complete cities as they stake and earn to achieve their dreams. Unlike most other GameFi platforms that lose their appeal over time, Billionaire Plus will help to sustain the interest as it not only lets people play to earn but understand basic investment strategies such as estimating the best times to make trades.
Metaverse Estate Tycoon
Monopoly is perhaps one of the best-known board games around today. Centered on hours of fun and entertainment, the concept is to build your modern real estate empire and earn from the different buildings and properties. Billionaire Plus takes that concept and brings a much larger version of it in the shape of a whole metaverse where users can build complete cities. It is not the only building or virtual construction that players can do, but they can buy, sell and trade their properties and time their trades just right to make money.
Each option that is exercised comes with the chance to increase holdings. On top of that, all in-game items, be it the characters (avatars) of the players or the land/building they own, are represented by NFTs. The more unique the avatars and properties are, the more valuable they become which can then be sold for profits as NFTs.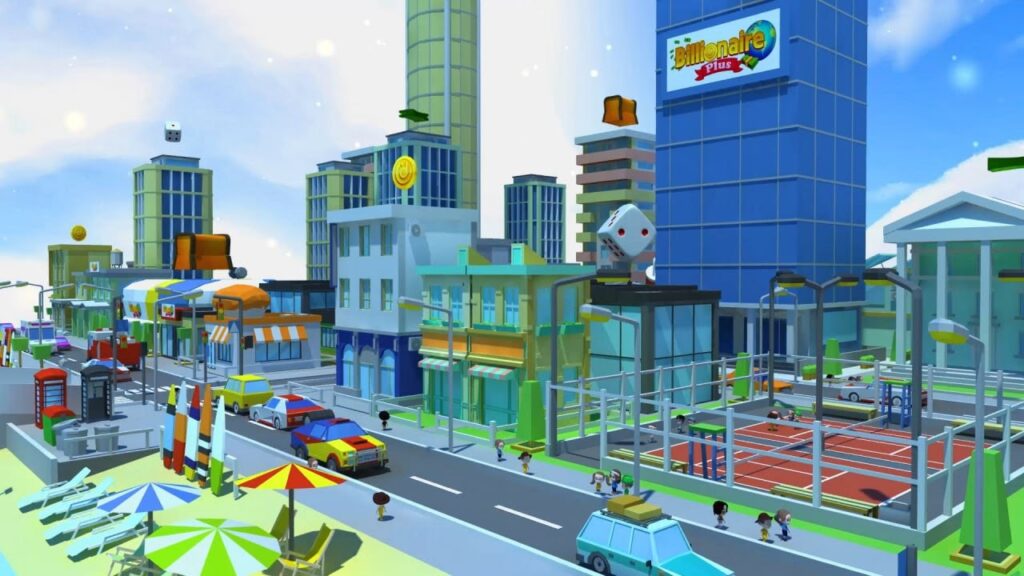 Metaverse, Meta Features
As a GameFi platform, Billionaire Plus offers a blend of a traditional game board and DeFi to create a completely new class of blockchain gaming:
Staking: Stake your $BPLUS tokens and earn NFTs.
Farming: Take part in different matches and farm to receive $KOB and $BPLUS.
Mine: Create a collection of NFT items (characters, buildings and other in-game items to mine tokens.
Marketplace: Buy, trade or sell NFTs
Build to Earn: Construct buildings on your land to increase your winnings.
Socialize to Earn: Make an impact and aggregate followers. The more you have, the more winning chances increase.
Challenges: Enter another player's property to challenge a game to win. Alternatively, people can enter your property and if you defeat, you earn.
$BPLUS: Token for Billionaires
$BPLUS is the utility token for the Billionaire Plus ecosystem and is limited to only 10 billion in totality. The IDO is set in mid-December and will see 300 million made available for the public.
Billionaire IDO will also come with an anti-dumping mechanism, with only half of the acquired tokens released at the TGE to all participants. The rest of the tokens will be released in two stages of 25% per month. This is designed to stop large volume players from selling off their tokens at profits and protect the long term viability of the project and other investors' money.
Billionaire Plus is backed by X21 Digital, Lavender Capital, Fish DAO, Avalon Wealth Club, the Maven Capital, Unanimous, 2CRZ NFT, DCI, Fairum Ventures, Legion Ventures, Alphamoon with the other individual backers for marketing and growth hacking. To know more about the Billionaire Plus metaverse and GameFi platform, visit their website and whitepaper.
Socials
Twitter | Telegram | YouTube | Facebook
Media Contact –
Billionaire Plus
info@billionaireplus.io
Devia8 Launches on PancakeSwap Today after Successful Pre-Sale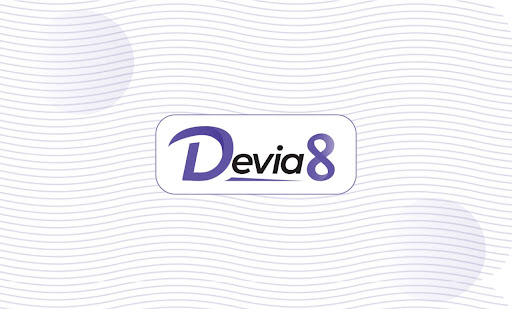 The All-in-One DeFi Platform Also Announces Upcoming Features
1st of December 2021 – Devia8, the world's first AIO platform, launches today on PancakeSwap following a successful pre-sale. The event took place yesterday on on PinkSale, where investors were able to buy 554,525 Devia8 tokens for only 1 BNB.
Additionally, Devia8 announces the imminent release of its trademark features, which should provide users with a gateway to all things DeFi.
Devia8 aims to bridge the gap between CeFi and DeFi with an extensive suite of financial tools. Furthermore, it seeks to provide services for both expert and beginner crypto users. Lastly, it plans to give people more control over their finances than the centralized money management system offers.
Its native token by the same name will provide both utility and stability in the growing Devia8 ecosystem. Interested investors can purchase it through PankaceSwap starting December 1st at 18:00 UTC. The platform will be supporting Ethereum & Binance Smart Chain Blockchains.
Those looking for quick immersion in decentralized finance can opt for Devia8's services. The all-in-one platform features a DEX, advanced analytics, automated trading, and a scam protector. Additionally, it provides crypto farming and staking, a non-custodial wallet, real-time audits, and a DeFi portfolio tracker. These are just a few of the many Devia8 features. The team will announce more in the weeks to come here.
About Devia8
Devia8 is a blockchain-based platform looking to provide a comprehensive suite of DeFi services. Its name is pronounced as "de-vi-ate." It explains the project's ambition to offer different opportunities than similar industry platforms. A three-tier structure and an anti-bot feature will provide fair advantages to all investors, regardless of their experience.
The Devia8 team is available at:
Fairies Finance Announces Successful KYC and Audit as Presale Date Nears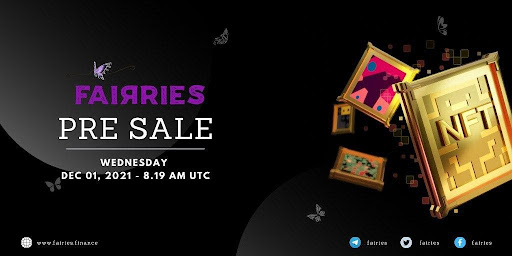 Chennai, India, Fairies Finance is announcing the successful audit and KYC of its smart contracts. The platform had mentioned the start of the audit and KYC through their social media pages. Following the successful audit, Fairies Finance network now has the go-ahead to start its Presale soon on the Pinksale Launchpad.
Fairies Finance Audit Report Released
Today, Watchtower released the Fairies Finance audit report on Github, which indicated that the Fairies Finance network is ready for business. The Watchtower blockchain and smart contract auditing network began the audit in November.
According to the report, the Watchtower implored a wide array of tests to test for DOS and other gas-connected attacks. The audit checked in-depth on various aspects of the projects, from the token, the taxing, and other vulnerabilities.
After the audit process, Fairies finance announced no high severity issues. The absence of high severity issues is good for the project since it means they can protect investor security. But, Watchtower identified other medium and low severity issues. The medium severity issues noted in the Fairies Finance smart contracts are common, especially for reward contracts.
Other low severity issues were noted in Fairies Finance, including a high distributor's gas limit capped at 500000. The above means if BNB prices increase, the gas fees will go higher than rewards. All in all, Fairies Finance investors should be able to work with the minor issues noted with smart contracts.
Fairies Finance KYC Report
Fairies Finance also announces the release of their KYC scan report. KYC scanning mainly focuses on the team behind the project. In KYC, the scanner looks at the team, checking for any money laundering connections. If one team member has money fraud issues, the entire project could be at risk.
According to Fairies Finance, Pinksale conducted the KYC scanning of their team. Pinksale did not discover any issues connected to the team.
The Presale Launching Soon
After the audit and KYC, Fairies Finance is announcing its Presale, which will start soon. The network has a native token dubbed Fairies, which will power the services offered within the platform.
Fairies Finance is inviting investors to participate in its Presale event, which will begin on 1st December 2021 at precisely 08:19 UTC. The Presale is less than 48 hours away. The fundraising event will run till 10th December at 16:40 UTC. The Presale could be cut short if the network hits the hard cap early.
The Pinksale Finance Launchpad will host the Fairies presale. Fairies Finance targets to raise a 350 BNB softcap or 700BNB hardcap. Each participant can only purchase a minimum of 0.1 BNB or a maximum of 5 BNB.
Website – Click Here
Twitter – Click Here
Instagram – Click Here
Discord – Click Here
Media Contact
Gopinath S
Official Email: gopi@fairies.finance