Defi Scams – Most Common Scams in the DeFi Space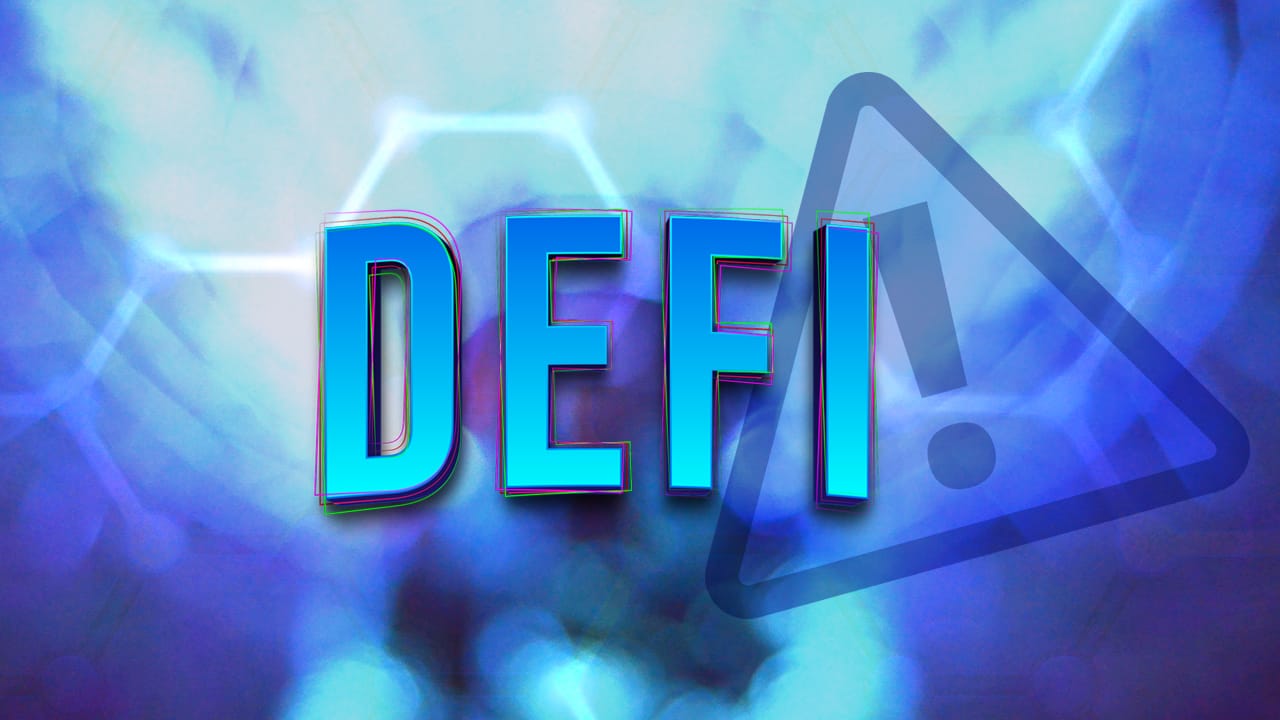 In the world of Defi, scams are unfortunately all too common. This article looks at popular Defi scams, how they operate, and how to protect yourself.
We'll also provide tips on what to do if somebody scammed you and how to report a scammer. Finally, we'll discuss the implications of DeFi scamming and present examples of successful prosecutions.
What Are DeFi Scams, and How Do They Work? 
Decentralized Finance (DeFi) is a term that has gained enormous popularity over the years. DeFi is the shift from centralized financial systems to peer-to-peer finance enabled by decentralized technologies built on the Ethereum blockchain.
DeFi promises a more equal and accessible financial system, but it's still largely unregulated. Lack of regulation has made DeFi a haven for fraudsters, who have plundered millions from unwary consumers.
We can summarize a typical scam in three steps:
The scammer creates a fake project or impersonates an existing one.
The scammer promotes the fake project or impersonates the existing one to generate interest and attract users.
The scammer exits the scam, leaving users with worthless tokens or no access to their funds.
The Most Common Types of DeFi Scams 
There are many types of scams in the DeFi sector, but some are more common than others. Let us look into a few of this industry's most frequent criminal schemes.
Phishing scams
DeFi is not immune to phishing scams. Due to the intricacy of several DeFi protocols, fraudsters have managed to successful target newcomers. 
The most common type of phishing scam in the DeFi space is impersonation. This is when a scammer creates a fake website or social media account that looks identical to a legitimate one. 
They will then use this fake account to try and trick users into sending them money or personal information. Another common type of DeFi scam is the Ponzi scheme. Instead of investing the money, the fraudster pays out previous investors. 
This scam is widespread in the DeFi space, as there are often high returns from investing in new protocols.
Scams Involving Fake or Stolen Identities
One of the most common scams in the Defi space is identity theft. Someone uses your personal information to register a new account or access an existing one. 
They may also use your information to apply for credit cards or loans or to make purchases in your name.
Another way that identity theft can occur is when someone steals your private key or recovery phrase. This gives them access to your accounts and allows them to make changes or send funds without your permission.
Pump and Dump Schemes
If you are not new to the field of financial investments, then you must have probably heard about pump-and-dump schemes. 
A group conspires to acquire a cryptocurrency at the same moment to drive up its price. Afterward, it sells it when at the peak price after promising a group of traders that this would not happen.
Pumpers make a profit, whereas dumpers lose. Sadly, it's as simple as that. Pump and dump schemes are not new and have been around for quite some time. They are so common that the U.S. Securities and Exchange Commission has issued an investor alert about them.
Forgery and Counterfeiting of Digital Assets
Unfortunately, not every project in the DeFi world is legitimate and original. Forgery and counterfeiting are rampant, with scammers selling digital assets that don't exist or aim to look like something else.
This scam generally happens when someone creates a website or social media account that looks identical to a legitimate project. However, the page has slight changes that allow the scammer to redirect funds to their wallet. 
For example, a scam on Twitter happened when someone created a fake version of the popular Defi project Uniswap. The account looked identical to the official one, except that it had one letter changed in the URL. 
This small change allowed the scammer to siphon over $150,000 worth of Ether (ETH) from unsuspecting users.
Fraudulent Activities Associated with Initial Coin Offerings (ICOs) 
Last but not least, ICOs tend to have an association with fraudulent activities. In an ICO, a company offers digital tokens for investors' fiat currency or cryptocurrency. However, many ICOs are scams, with companies using the funds raised to enrich themselves instead of developing the project.
A severe fraud associated with ICOs is when the team behind the project absconds with the funds. This type of fraud is, technically, an "exit scam." 
In an exit scam, the team often creates a fake project website and whitepaper, promising huge returns to investors. They will then raise money from unsuspecting investors and make off the cash, leaving investors high and dry.
How to Protect Yourself from DeFi Scams 
At this point, you will probably be wondering how you can protect yourself from falling into one of these scams. Below are a few tips.
Do your research: This is the most important thing you can do. When you are looking at a project, make sure to read up on it as much as possible. Look at the team's backgrounds and the project's roadmap, and try to find as much information as possible.
Don't invest more than you can afford to lose: This general rule applies to all investments, but it is essential in the DeFi space. These projects are still very new, and there is a lot of uncertainty surrounding them. As such, you should only invest an amount you are comfortable losing.
Beware of social media scams: Social media is a great way to stay up-to-date on all the latest news in the crypto world. However, it is also an excellent way for scammers to reach many people. Be careful about the links you click on and the information you trust.
Look for projects with KYC and audit certifications: If a project has undergone a KYC (know-your-customer) or audit process, it passed a vetting procedure. This adds an extra security layer and gives you peace of mind. SolidProof, PeckShield, Hacken, and Solidity Finance are popular companies taking care of this aspect.
What to Do If Somebody Scammed You
If you think someone scammed you, there are a few things you can do:
First, try to resolve the issue with the person or company you believe scammed you. This may be difficult, but it's always worth a shot.
Contact your local consumer protection agency if you can't resolve the issue.
You can also file a complaint with the Federal Trade Commission (FTC) or the Better Business Bureau (BBB).
Finally, you can contact a lawyer to discuss your legal options.
How to Report a DeFi Scam 
If you think you've been the victim of a DeFi scam, consider taking a few actions to report the criminals.
First, report it to the project team or protocol developers if possible. They may help you recover your lost funds or take action to prevent others from being scammed in the future.
You can also report the scam to a crypto exchange or wallet provider. Obviously, this is applicable if you used any of these channels to access the DeFi project. Many of them have fraud departments that can help you get your money back or prevent future scams.
Finally, you can report the scam to law enforcement. This is often a long shot, but it's worth doing if you've lost a significant amount of money.
The Consequences of DeFi Scamming 
Besides losing your money, scamming in the DeFi sector has several adverse effects on the industry. For instance, it undermines the trust in decentralized finance protocols and gives scammers free marketing.
When a user falls into a scam, it's not only the investor who loses money. The whole DeFi industry is negatively affected by it. 
Scammed users will likely be more cautious in the future, leading to a decrease in trust in decentralized finance protocols. Using popular DeFi protocols and services, they can reach a larger audience and scam more people. In addition, it gives scammers free marketing. 
Examples of Successful DeFi Scam Prosecutions 
In recent years, there have been several successful DeFi scam prosecutions. Here are some notable examples:
In 2019, the US Securities and Exchange Commission (SEC) charged a company called EtherDelta with operating an unregistered securities exchange. The Ethereum blockchain-based decentralized exchange EtherDelta enables users to swap ETH and ERC20 tokens.
The SEC alleged that EtherDelta's founder had illegally profited from the exchange by operating it as an unregistered broker-dealer. Coburn agreed to pay $300,000 in penalties and disgorge nearly $13 million in ill-gotten gains.
In 2020, the CFTC accused My Big Coin Pay, Inc. of running a fraudulent virtual currency operation.
My Big Coin Pay promised investors they could use virtual currency to buy and sell goods and services. However, the CFTC alleged that the company used investor funds to pay for personal expenses, including travel and luxury goods.
The CFTC ordered My Big Coin Pay to pay $6 million and disgorge nearly $360,000 in ill-gotten gains.
These are just a few examples of the many successful DeFi scam prosecutions that have taken place in recent years. These cases show that law enforcement is taking action against DeFi scams. If you have been a victim of a DeFi scam, you should contact a lawyer to discuss your legal options.
The Importance of Verifying Senders and Receivers Before Transferring Funds 
One last thing you should consider before transferring funds is verifying both the sender's and receiver's addresses. Too many people have fallen victim to scams because they didn't confirm the address before sending funds. 
If you're not sure how to verify an address, here are a few tips: 
Check if the address is valid on Ethereum's leading network. You can do this by pasting the address into a block explorer like EtherScan. 
Make sure the address has a balance. If it doesn't, that could be a sign that it's not a valid address. 
If you're sending funds to an exchange, check if the exchange has a page on EtherScan. If it does, compare the addresses to make sure they match. 
These are just a few of the many ways you can verify an address. By taking these extra steps, you can help protect yourself from scams.
Bottom Line – Protecting Yourself from DeFi Scams Takes Education and Awareness
The best way to protect yourself from DeFi scams is to educate yourself and stay aware of the latest scams. Understanding how these scams work can help protect yourself and your hard-earned money.
Contact a lawyer to discuss your options if you think you may have been a victim of a DeFi scam. There were case
Y2B introduce protocol to allow users hedge, leverage, speculate and trade the different components of pegged assets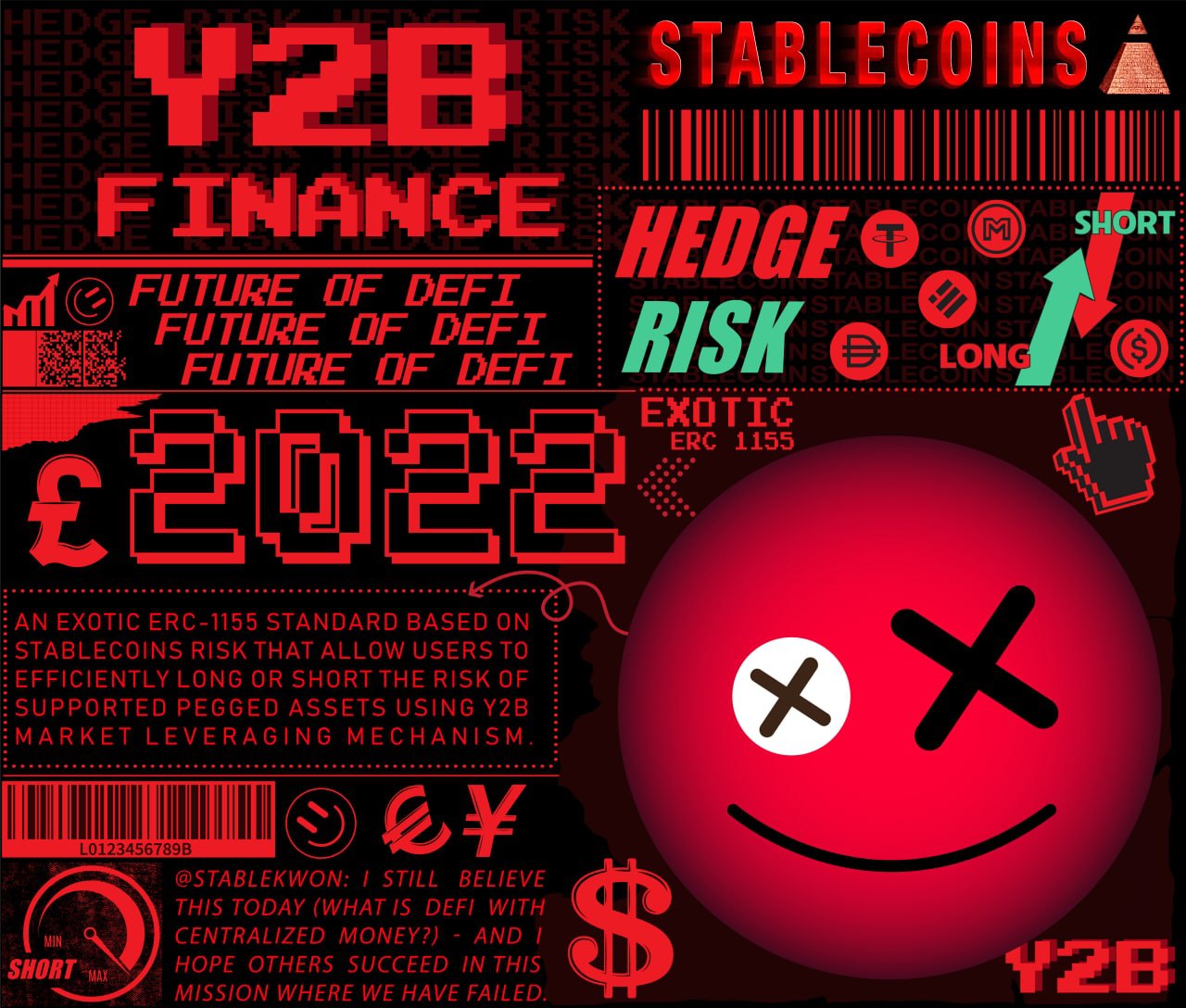 Y2B Finance is a suite of structured products designed for exotic peg derivatives, that will allow market participants the ability to robustly hedge or speculate on the risk of a particular pegged asset (or basket of pegged assets), deviating from their 'fair implied market value'.
Introducing Y2B Finance
Y2B Finance is the hard fork from Y2K Finance, they follow the exact same protocol from what Y2K team did. It is a suite of products designed for exotic peg derivatives that will allow participants to hedge or speculate on the risk of a particular pegged asset (or basket of pegged assets), deviating from their 'fair implied market value'.
The protocol brings three main products to the table:
Typhoon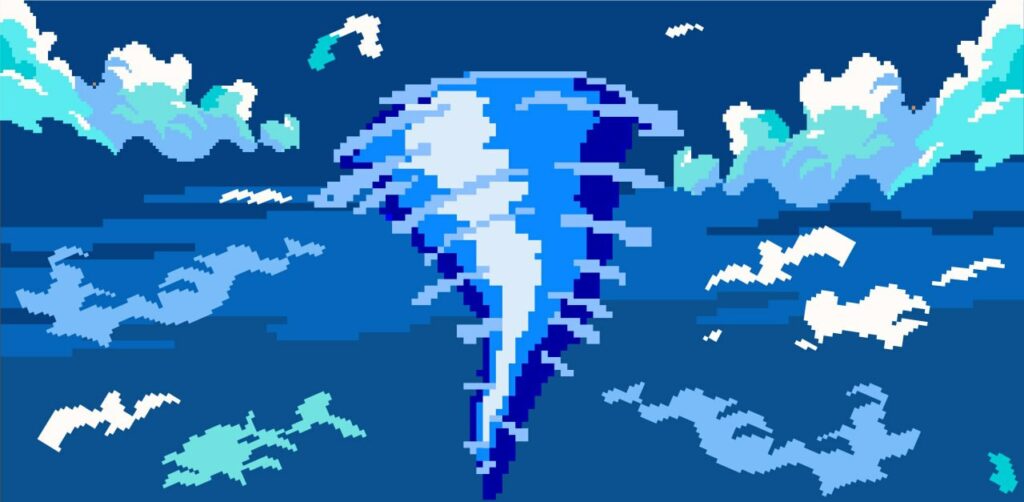 This flagship Y2B structured product leverages a variant of the ERC-1155 standard for the creation of fully-collateralized insurance vaults. Users can use these vaults to hedge, speculate and underwrite the volatility risk associated with various pegged assets. Token holders are rewarded from trading fees derived from this marketplace.
Users can hedge against these assets de-pegging by depositing ETH collateral into the Hedge vault and receiving Y2B tokens (Vault Tokens) in return.
Initially, users can hedge against USDT, USDC, BUSD and DAI de-pegging with weekly and monthly time periods. More assets will be supported in the future.
Volcano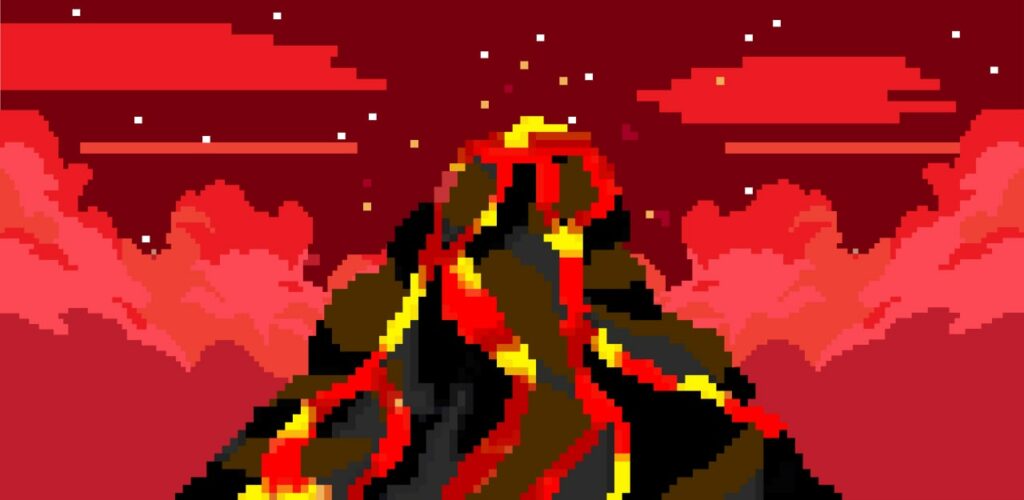 Volcano is a Collateralized Debt Obligation (CDO) powered lending market for pegged assets with MEV-proof liquidations. Volcano is the secondary market place that builds on top of Typhoon tokenized vaults. Since collateral is locked up for the duration of the vault cycle, this secondary market allows users to enter and exit positions in real time via its order book.
Wildlife
Wildlife is an on-chain RFQ orderbook where users can trade Y2B risk tokens amongst themselves, both unlocking ample liquidity and allowing for rapid repricing of semi-fungible tokens.
In other words, Y2B Finance offers a fully transparent, on-chain insurance solution for users, DAOs, and more looking to hedge against their pegged asset positions. Y2B also further promotes decentralization by making these markets accessible for all participants and by providing instant and guaranteed payouts via Chainlink oracles.
Y2B brings a new set of tools to DeFi that will allow users to better manage their stablecoin risk.
To keep up with Y2B follow them on Twitter.
Official Website: https://y2b.finance/
Discord: https://discord.com/invite/uE3XgpYNJA
Official Docs: https://docs.y2b.finance/y2b-docs/
SolidProof Announces New Partnerships to Further Enhance Services
SolidProof, a leading blockchain-based audit/KYC services provider, announced new partnerships that will further enhance its ecosystem.
The new partnerships will provide the blockchain community with enhanced services and enrich the SolidProof ecosystem. The move aims to help SolidProof become the go-to provider for secure smart contract audits, KYC services, and more.
New Partnerships Enriching the SolidProof Ecosystem
SolidProof's Twitter account brought many interesting announcements these last weeks. The company continues to form new partnerships with some of the most exciting projects in the blockchain & crypto space.
For example, they have recently announced a partnership with Crypto Miners. This is a marketing and educational firm working with some of the hottest blockchain projects and crypto on-ramp platforms. The goal is to take crypto to the next level and expand the company's reach.
The team also partnered with Coination, a specialized AMA firm with a huge German community. The group taps into untouched crypto interests, representing a great addition to the SolidProof ecosystem.
Moreover, they announced the launch of CookieSale. This is a new crypto launchpad for which SolidProof will provide audit, KYC, and marketing services.
PeanutTrade is another project with which the company signed an important partnership agreement. PeanutTrade focuses on DEX strategies. It helps web3 startups list a token on a DEX, manage automated liquidity, and trade on the decentralized exchange.
SolidProof also announced its partnership with Blockdeed. This is a global real estate marketplace using smart contracts for property transactions. Users can manage their for-sale portfolio through private dashboards and sales management tools.
Finally, MusureWorld is yet another exciting cooperation that the company recently announced. MusureWorld enables creators and gamers to enter the metaverse economy.
Providing the Blockchain Community with Enhanced Services
The new partnerships announced by SolidProof will bring great innovation and convenience to the blockchain community. They will enrich the SolidProof ecosystem, making it easier for users to live an exceptional experience in the blockchain sphere.
These collaborations also prove the company's commitment to providing its customers with top-notch services and the best user experience possible.
The team behind SolidProof works hard towards achieving growth and providing a wide range of services to the crypto community. With their new partners by their side, they made one step forward to make that dream a reality.
About SolidProof
The German-based company SolidProof offers a wide range of smart contract audit, KYC, and marketing services. The team behind the project works hard to offer its customers the safest, most compliant, and most secure services possible.
Their mission is to become the go-to provider for everything blockchain audit and KYC related. In order to achieve this goal, they offer their customers top-notch services and an unbeatable user experience.
SolidProof has been making great strides in the blockchain and crypto space, forming new partnerships in a growing ecosystem. These collaborations will bring a great deal of convenience to the blockchain community and make SolidProof's services even more accessible.
SolidProof's website and social pages represent a great way to keep in touch with its latest news, partnerships, and services.
Twitter (Official) | Twitter (Insider) | Facebook | Telegram
DIFX Says Hola Mzansi by Joining Hands with Digital Banking Platform eZaga to Launch DoshFX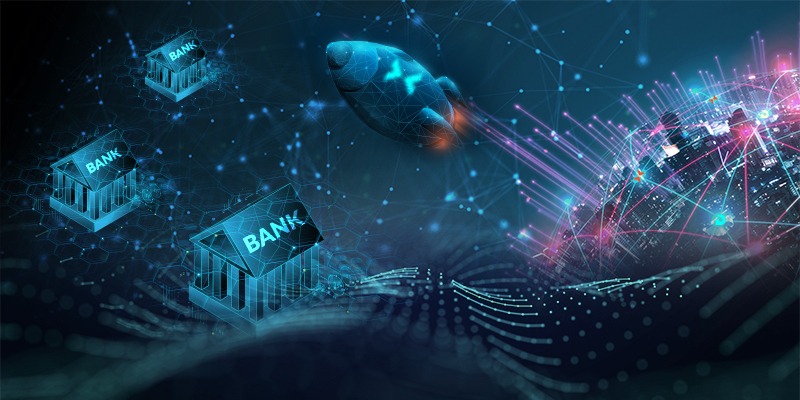 Fully secured centralized exchange, DIFX has officially partnered with eZaga, South Africa's premier digital banking platform, to set up a new regional crypto platform, DoshFX.
Digital Financial Exchange known as DIFX is an EU-regulated CEX, disrupting the financial industry by bridging digital and traditional assets. With DIFX, users can create diverse portfolios in various asset classes like indices, forex, CFDs, commodities, futures, and cryptocurrencies all while having access to a fully secured wallet. In a mission to expand its services and accelerate blockchain adoption through the African continent, DIFX has officially partnered with the South African digital banking platform eZaga.
Founded in 2014, eZaga has been a pioneer in providing financial solutions to the underbanked & informal sector with innovative tools and services that enable people to transform the way they manage finance through the use of mobile technology. Over the past 2 years alone, the African continent has become a well-developed crypto market that has seen deep penetration and integration of cryptocurrency into everyday financial activities for many users. In fact, the Chainalysis report for June 2022 showed that Sub-Saharan Africa was the overall leader in retail crypto transfers, accounting for 80.1% of the global regional transactions.
Therefore, to service this growing industry, both DIFX & eZaga have joined hands to create a new financial platform catered explicitly to the African continent called DoshFX.
DoshFX will serve as an exclusive multi-asset trading platform for users from the African continent and help increase the rate of adoption found in the region. A key mission of DoshFX is to improve financial services around the continent with blockchain technology, cryptocurrencies, and traditional assets. The new platform will be utilizing both parent entities' crypto and banking solutions to reach a wide audience of crypto enthusiasts and traders alike. Furthermore, the unique partnership allows all eZaga users to open an account on DoshFX without any additional KYC requirements and have access to a secure custodian wallet.
Regarding the partnership, DIFX CEO & Co-Founder Jeetu Kataria stated "Our primary mission as DIFX is to provide a robust trading platform for our global users so that we can increase the acceptance and adoption of blockchain and digital assets in a secure and transparent manner. We want to foster a world where payments and financial management are done with the ease of your fingertips. For us, the creation of DoshFX is an extension of the DIFX mission of forging a blockchain future along with our commitment as a member of the digital space to take part in helping the industry with its adoption and bring financial inclusion to all people, especially the unbanked majority, through various digital assets."
Saud Ally, CEO & Founder of eZaga added "The creation of DoshFX is a needed service for the African continent, as the growth of adoption in the region is unbelievable. With this new venture, we want to expand eZaga's banking capabilities and give our existing users a platform to leverage blockchain and digital assets." Ally further stated that "DoshFX and eZaga are working together with DIFX to create a new infrastructure that will make money move instantly, identify users, and allow them to connect to bank accounts and credit cards." Both the respective founders also shared their mutual passion for investing in South Africa's innovation layer and developing DoshFX to act as a foundation for all future developments and blockchain scalability within the continent.
About DoshFX
DoshFX is a premier African centralized exchange created through a partnership between a fully secured cross-asset trading platform & African digital banking platform to provide users within the region a safe and secure way to trade cryptocurrencies like BTC, ETH, USDT, and much more.
DoshFX is powered by eZaga Capital bearing license number FSP license no. 44133, Auth FSP.  Limits, terms, and conditions apply.
To learn more about the services and features of DoshFX, visit doshfx.io
About DIFX
Digital Financial Exchange (DIFX) is a centralized cross-asset crypto exchange that allows users to trade between multiple asset classes that include indices, forex, crypto, metals, and commodities, just to name a few. The DIFX fully insured crypto wallet comes from a partnership with Fireblocks, one of the leading crypto custodians in the world.
DIFX was presented with the "Most Trusted Cross-Asset Trading Platform — 2022" by the Crypto Expo Dubai and the "Best New Trading Platform Award" at the E-Business Awards 2021 by Entrepreneur Middle East and the Forex Expo 2021.
To begin your journey with Endless Possibilities, download the app now from the iOS or Google Play Store, or visit us at difx.com.
About eZaga
eZaga is a South African digital banking platform and authorized financial services provider that enables African users to open a bank account via their mobile phones in less than two minutes. It leverages mobile technology like USSD and a mobile app, existing banking infrastructure like ATMs, and a low-fee structure to empower unbanked people and organizations to achieve more.
To learn more about eZaga visit https://www.ezaga.co.za/ or download the app now on iOS or Google Play Store.