DeepTradeBot: The innovation of large companies at your service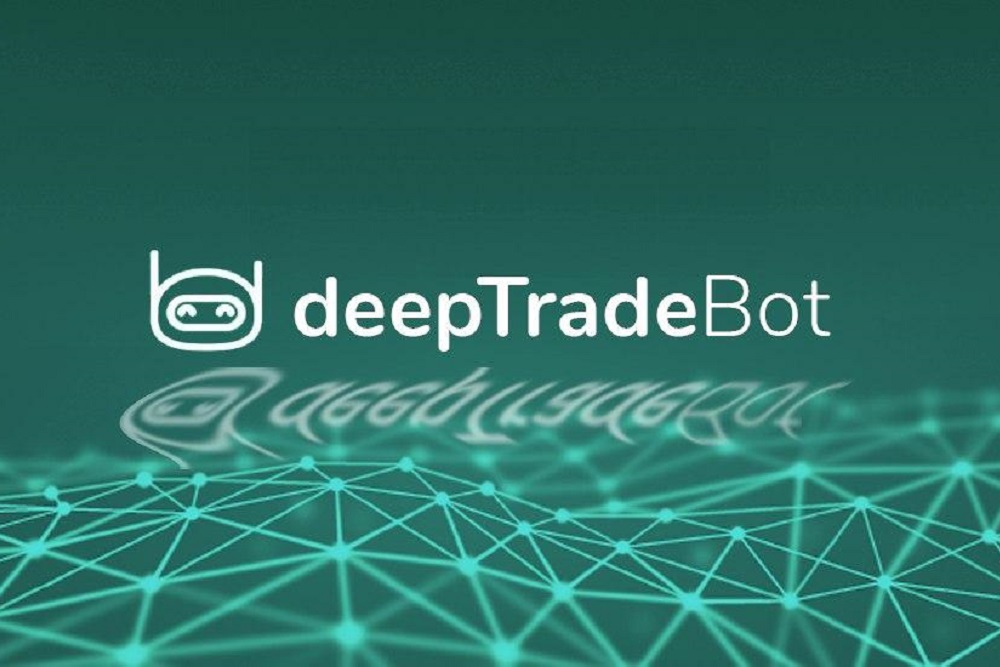 DeepTradeBot is a collection of automated trading tools developed by Deep Neuro Networks LTD, a London, England-based company dedicated to artificial intelligence and cloud computing.
The world has evolved enormously in recent years, and the world of investment and speculation has been no stranger to this evolution. Currently more than 40% of the operations carried out in the main world stock exchanges are operated by automatic robots (according to the digital newspaper lainformacion.com).
The cryptocurrency ecosystem was until recently an unexplored terrain for this type of operations, where the most that could be done was to automate some orders on the exchanges. That's why DeepTradeBot has developed a series of complex AI and big data tools that will allow us to explore a whole new world of possibilities with little risk.
What is DeepTradeBot?
DeepTradeBot is a collection of automated trading tools developed by Deep Neuro Networks LTD, a London, England-based company dedicated to artificial intelligence and cloud computing.
Here we find the first advantage, we are dealing with a legal company, registered in a safe country within Europe. They have a contact telephone number (attended in English).
Why are trading robots useful?
The investment is based on analyzing a large amount of data, designing a strategy, and then carrying out the actions that follow that strategy. This is something very easy to say, but very difficult to do.
First of all, we humans find ourselves with our limited capacity to process data (as an example, the main artificial intelligences have defeated the human being in disciplines of pure analysis such as chess). Secondly, human beings make mistakes derived from our emotions, which often lead us away from the method or make us perceive the data analyzed in the wrong way. To these factors we must add fatigue, mistakes, and a long etcetera.
Therefore, trading robots are a perfect tool to help us achieve higher returns for our investment.
DeepTradeBot Key Features
DeepTradeBot will operate on major cryptocurrency exchanges in 24/7 format. To take full advantage of all the opportunities of AI, 4 types of robot actions are managed according to the market situation:
High-frequency trading. The robot scans the operations of the order book and anticipates their arrival on the market by being faster than the human being in executing the operations.
Trading arbitration. All quotations are analyzed on all platforms to find opportunities to make successful trades without risk.
Algorithmic trading. The robot uses technical analysis and indicators to determine the next move in the price.
Trading supported by fundamentals. Another robot scans the news and social media sources like Twitter to detect investor sentiment and anticipate the rises that will be caused as a result of these movements in the information.
How can I earn with DeepTradeBot?
Earning by investing in DeepTradeBot is very simple. Its platform is designed to facilitate the entire process so that all we have to do is register, select the type of investment and the number of bots we want to put to work for us. And artificial intelligence will do the rest. In the following table we can see the options available right now on the platform.

Neurons are the unit that has been created to simplify the measurement of computing power to which we have access. It is obtained from relevant parameters such as the dedicated computing time, the number of layers of the dedicated neural network and the amount of connection resources dedicated to reading and sending the information.
It is very interesting to note that we have a free version that will allow us to test the platform, although of course it will be much less powerful than the other options.
More information and full contract conditions are available on its website.
But not only can we earn with the investment in bots, but it also has an affiliation system by which we can charge a commission for each of the users that we have recommended.
The latest from DeepTradeBot: the VIP Investor Club
DeepTradingBot never stops when it comes to innovating for the best return. So right now they are launching their VIP investor club.
To enter the club you have to pay a fee, which is not very high, but which will guarantee that everyone inside is committed to the project and is a person with vision and innovation.
What does VIP club membership entitle us to? As members of the VIP club we will enjoy:
Access to more and more powerful bots when we are acting as investors.
Improved membership fee, with higher percentages of earnings.
Extensive network of levels for MLM marketing experts.
Possibility of moving up in the organization structure, unlocking new benefits and higher income.
So our earnings will be double, on the one hand the improved returns on investment with bots, and on the other hand the earnings derived from new affiliates that are incorporated by our recommendations.
Conclusion
If you are looking for an innovative investment service that allows you to obtain profitability passively and without complications, it is interesting to try this platform… It also has a free bot test!
Official Links
Limoverse's Vision for Web3: Token Burn, Roadmap, and Leading the Wellness Frontier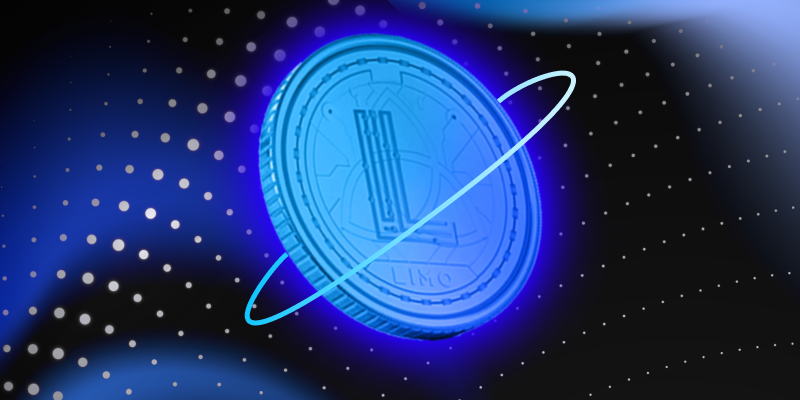 In an electrifying move in an otherwise quiet crypto market, Limoverse successfully completed its much-anticipated Token Burn Event!
The buzz surrounding this event is palpable, and for good reason. It all starts with Limoverse's unwavering commitment to transparency and its thriving community. Limoverse places its community at the core of its mission, emphasizing transparency, empowerment, and token appreciation for its dedicated users and token holders.
But what exactly is a token burn, and why is it generating such excitement? The answers to these questions are pivotal to understanding the magnitude of this event. Token burns are akin to enchantments in the realm of cryptocurrency. When tokens are subjected to a burn, they are permanently removed from circulation. This action not only diminishes the overall token supply but also heightens its scarcity, elevating the value of each remaining token.
Limoverse is taking token burns to the next level by introducing a pioneering algorithm that links token burns to real-world achievements. For every kilometer run and every calorie burned within the Limoverse app, an equivalent quantity of Limoverse tokens will be incinerated. Yes, you read that correctly! As users stay active and embrace a healthier lifestyle, the token supply shrinks, thereby augmenting the value of Limoverse tokens. This innovative approach ensures that your journey to improved health and fitness also translates into the growth of your investment. A true win-win!

$LIMO Tokens have a total supply of 10 Billion tokens and the burn event saw 86,494,575 LIMO tokens being burnt and taken out of supply.
Limoverse's commitment extends even further. "We are delighted to declare that all unredeemed rewards from our HealthFi Rewards Pool have also been subjected to a burn. This strategic move firmly underscores our dedication to forging a sustainable token economy, guaranteeing that each Limoverse token serves its utmost purpose" says Sajeev Nair, founder and chairman of Limoverse.
Talking about what the future holds for Limoverse, he further added. "Shortly, we are set to launch our most awaited projects: ModiFi and CreatFi, which will solidify our position as the most comprehensive health and wellness ecosystem in the web3 world. ModiFi is designed to empower users to flourish in all dimensions of wellness, from physical and mental health to spiritual well-being. The core focus lies in uniting top-tier wellness practitioners with advanced health tracking and AI capabilities, enabling users to take charge of their holistic wellness journey like never before.
Through self-paced courses and personal coaching, CreatFi will offer a gateway to personal growth and holistic well-being, cementing Limoverse's reputation as a leader in the Health and Wellness space.
About Limoverse
With a vision to become the largest digital health economy in the world, Limoverse's LIMO tokens are currently trading on Poloniex, Bitmart, and Pancakeswap exchanges. As the token expands its presence, Limoverse continues to break new ground in the health and wellness industry, leveraging Web 3 technology to empower individuals and communities alike.
Currently, the Limoverse ecosystem provides users with the option of earning rewards when they walk, jog or run and also when they burn calories thus keeping them motivated and incentivized to stay healthy through the HealthFi program.
You can download the Limoverse App from both Google Play and App Store. Be sure to visit the official website and join our Twitter, Telegram, and Instagram to stay updated with all the latest news and developments.
Wemade launches Drops NFT auction service on WEMIX PLAY 

Game NFTs and special NFTs will be available through English Auction on Drops 
NFT auctions for new games Melting Earth, Ballies and Yield KingZ, will be held sequentially until Thursday, October 12th
Leading South Korean game developer Wemade today launched the new Drops NFT auction service on its WEMIX PLAY global blockchain gaming platform. 
Drops will auction off game NFTs and special NFTs minted by various games available on WEMIX PLAY. Players can use WEMIX$ to participate in the auctions which uses the same English auction method as the WEMIX3.0-based DAO & NFT platform NILE (the highest bid is determined as the final winning price). 
To commemorate the launch of Drops, NFT auctions for three new games – Melting Earth, Ballies and Yield KingZ – will be held sequentially until Thursday, October 12th.
Melting Earth is a Metaverse real estate game to restore polluted earth and become the owner of new land; Ballies is an original strategy card game that combines basketball and fantasy elements into a new experience; and Yield KingZ is a Social Casino Game-Fi leveraging benefits of WEB 3.0 based on blockchain.
WEMIX PLAY is the top global blockchain gaming platform with more than 9 million cumulative users. It offers everything from card, puzzle, simulation and strategy games; to first-person shooters, battle royale, multiplayer online battle arena (MOBA), and massively multiplayer online role-playing games (MMORPG); to casual, social networking (SNG) and sports games. 
For more information about the NFT auction service Drops and WEMIX PLAY: https://wemixplay.com/nft/drops/all.
About WEMADE
A renowned industry leader in game development with over 20 years of experience, Korea-based WEMADE is leading a once-in-a-generation shift as the gaming industry pivots to blockchain technology. Through its WEMIX subsidiary, WEMADE aims to accelerate the mass adoption of blockchain technology by building an experience-based, platform-driven, and service-oriented mega-ecosystem to offer a wide spectrum of intuitive, convenient, and easy-to-use Web3 services. Visit www.wemix.com/communication for more information.
Chooky Becomes Official Racing Sponsor of Meadowlands Sports Complex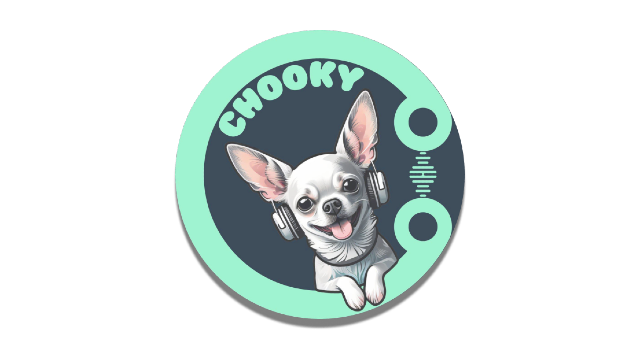 Chooky, the pioneering cryptocurrency platform, is thrilled to announce a groundbreaking partnership as the Official Racing Sponsor of the Meadowlands Sports Complex. This historic collaboration cements Chooky's position as the very first cryptocurrency to sponsor this iconic sports and entertainment venue, ushering in a new era of crypto adoption and engagement.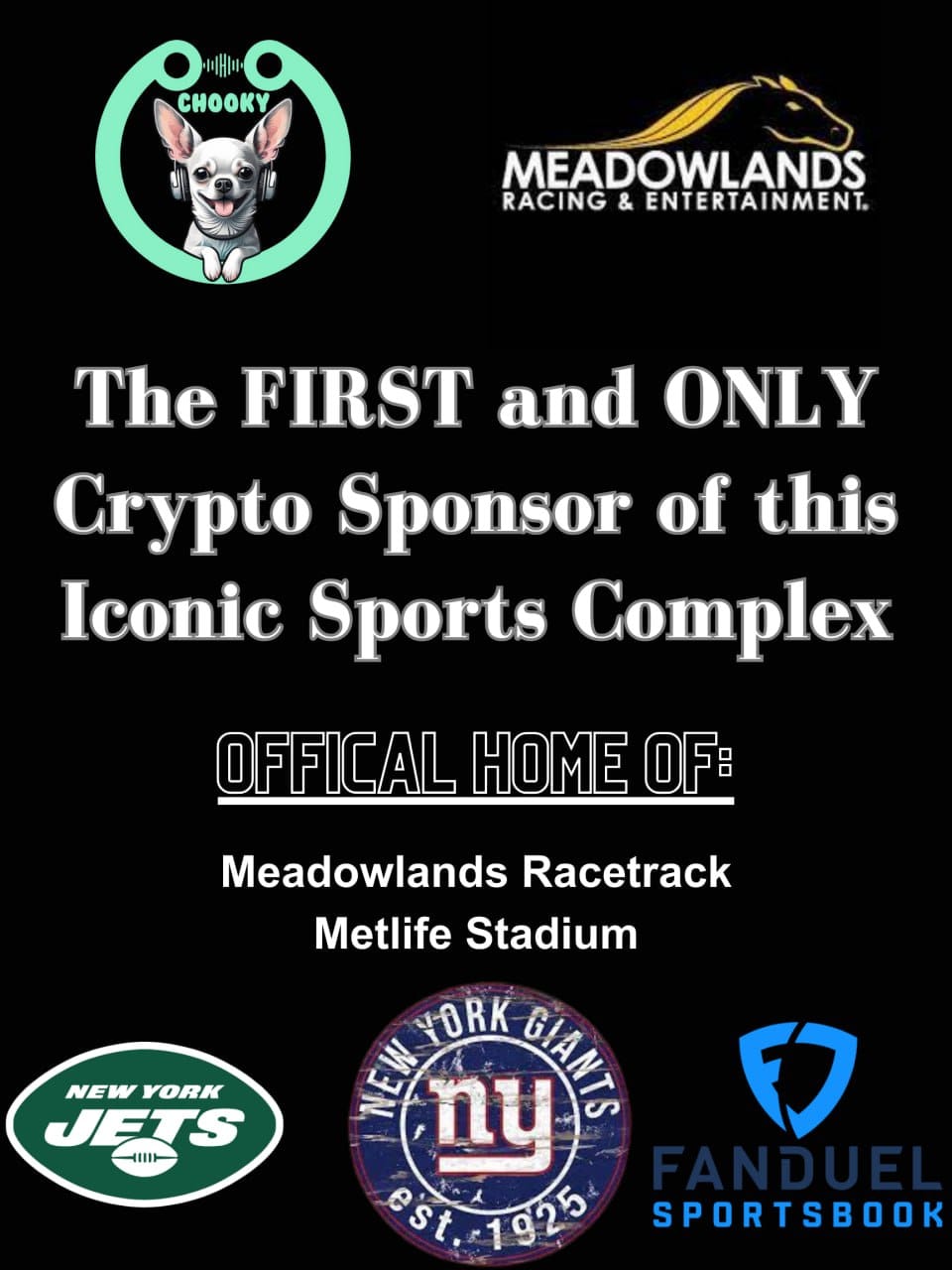 Meadowlands Sports Complex: Nestled in East Rutherford, Bergen County, New Jersey, the Meadowlands Sports Complex is a renowned sports and entertainment destination, overseen by the New Jersey Sports and Exposition Authority (NJSEA). The expansive complex encompasses several world-class facilities, including:
MetLife Stadium: The hallowed ground of the New York Giants and New York Jets of the National Football League (NFL).
Meadowlands Racetrack: A prestigious harness racing circuit renowned for hosting the annual Hambletonian Stakes.
Quest Diagnostics Training Center: The dedicated practice facility for the New York Giants.
American Dream: An innovative retail and entertainment destination, housing the Metropolitan Riveters of the Premier Hockey Federation (PHF).
Meadowlands Arena: A storied venue, once home to the New Jersey Devils of the National Hockey League (NHL), Seton Hall University's men's basketball team, and the now-Brooklyn Nets of the National Basketball Association (NBA).
Additionally, the Meadowlands Sports Complex proudly houses the largest sportsbook in the world – FanDuel Sports.
Chooky's status as the Official Racing Sponsor of the Meadowlands Sports Complex marks a significant milestone in the world of sports sponsorship and cryptocurrency. As part of this historic partnership, Chooky will be prominently featured in commercials during the complex's live stream, which boasts a daily viewership of millions of users. This presents a unique opportunity to connect with sports enthusiasts and crypto advocates alike. The first commercial of Chooky is set to air on September 30.
But that's not all. Chooky's presence will be felt even more tangibly as a full-page advertisement graces all racing forms and Meadowlands media. This means that every visitor to the Meadowlands, whether drawn by the allure of horse racing or other electrifying entertainment, will be greeted by the captivating $CHOO ad. It's an invitation to explore the world of Chooky, offering an enticing way to invest and be part of this vibrant cryptocurrency community.
In celebration of this monumental partnership, the Meadowlands Racetrack will host the "Chooky Inu – $CHOO" race on September 30, 2023. Following the race, an official presentation honoring Chooky will be held in the winner's circle, marking the beginning of an exciting journey together.
Papi, CEO of Chooky, enthusiastically remarked, "This sponsorship of the Meadowlands Sports Complex is groundbreaking for the simple fact that we are the first and only crypto sponsor of theirs. We believe in the potential of cryptocurrencies to reshape industries, and this partnership exemplifies our commitment to innovation and community engagement."
This sponsorship marks the beginning of Chooky's comprehensive web2 marketing plan, with more exciting initiatives and engagement opportunities on the horizon. Stay tuned as Chooky's journey with the Meadowlands Sports Complex unfolds, promising a fusion of sports, entertainment, and cryptocurrency like never before.