Are DCG and Genesis going bankrupt and causing another crypto crash like Terra Luna?
Sources familiar with the matter said that Genesis has hired an investment bank to explore different options, including bankruptcy.
DCG chief Barry Silbert wrote to investors explaining the current situation and assured that they would come out stronger from the current crisis.
---
The contagion of the FTX collapse has spread to some of the biggest players in the crypto space such as the Digital Currency Group (DCG). On Tuesday, November 22, sources familiar with the matter told the New York Times that Genesis Global Capital has hired investment bank Moelis & Company to explore different options including bankruptcy.
The report adds that there aren't any financial decisions made yet and that Genesis can still look to avoid bankruptcy. As per the previous reports, Genesis Global is looking to raise $1 billion in funds with a deadline of Wednesday. Another option proposed by industry experts is Reg M for Grayscale's Trust.
In the FTX accounts, the derivatives unit of Genesis Global has more than $175 million locked. Thus, all eyes are now on the parent company Digital Currency Group (DCG), and whether it can help Genesis with its liquidity requirement. Some sources familiar with the matter also stated that Genesis has lowered the ask of fundraising to $500 million. In a note to investors on Tuesday, DCG founder and CEO Barry Silbert spoke about the current situation. He noted:
In recent days, there has been chatter about intercompany loans between Genesis Global Capital and DCG.  For those unaware, in the ordinary course of business, DCG has borrowed money from Genesis Global Capital in the same vein as hundreds of crypto investment firms.  These loans were always structured on an arm's length basis and priced at prevailing market interest rates.
DCG will come out stronger from this Crypto winter
Barry Silbert further disclosed adding that DCG has a liability of $575 million to Genesis Global due May 2023. He added that DCG used this loan amount to fund different investment opportunities and repurchase the DCG stock from non-employee shareholders in the secondary market.
Furthermore, Silbert reminded investors that there's a $1.1 billion promissory note due June 2023, that DCG owes Genesis related to the liabilities from the default of Three Arrows Capital. However, Silbert remains confident that DCG can come out stronger from the current mess. He noted:
DCG will continue to be a leading builder of the industry and we are committed to our long-term mission of accelerating the development of a better financial system. We have weathered previous crypto winters and while this one may feel more severe, collectively we will come out of it stronger.
Amid the current liquidity crunch and the mismatch in the loan book, Genesis Global leadership and their board decided to hire legal and financial advisors. The firm is exploring different possible options as of now. "Our goal is to resolve the current situation without the need for filing a bankruptcy," a Genesis spokesman told the New York Times.
Der Beitrag Are DCG and Genesis going bankrupt and causing another crypto crash like Terra Luna? erschien zuerst auf Crypto News Flash.
LedgerFi's ($LFT) Token Pre-sale: More than 8% sold out in less than 30 min on XDC Sale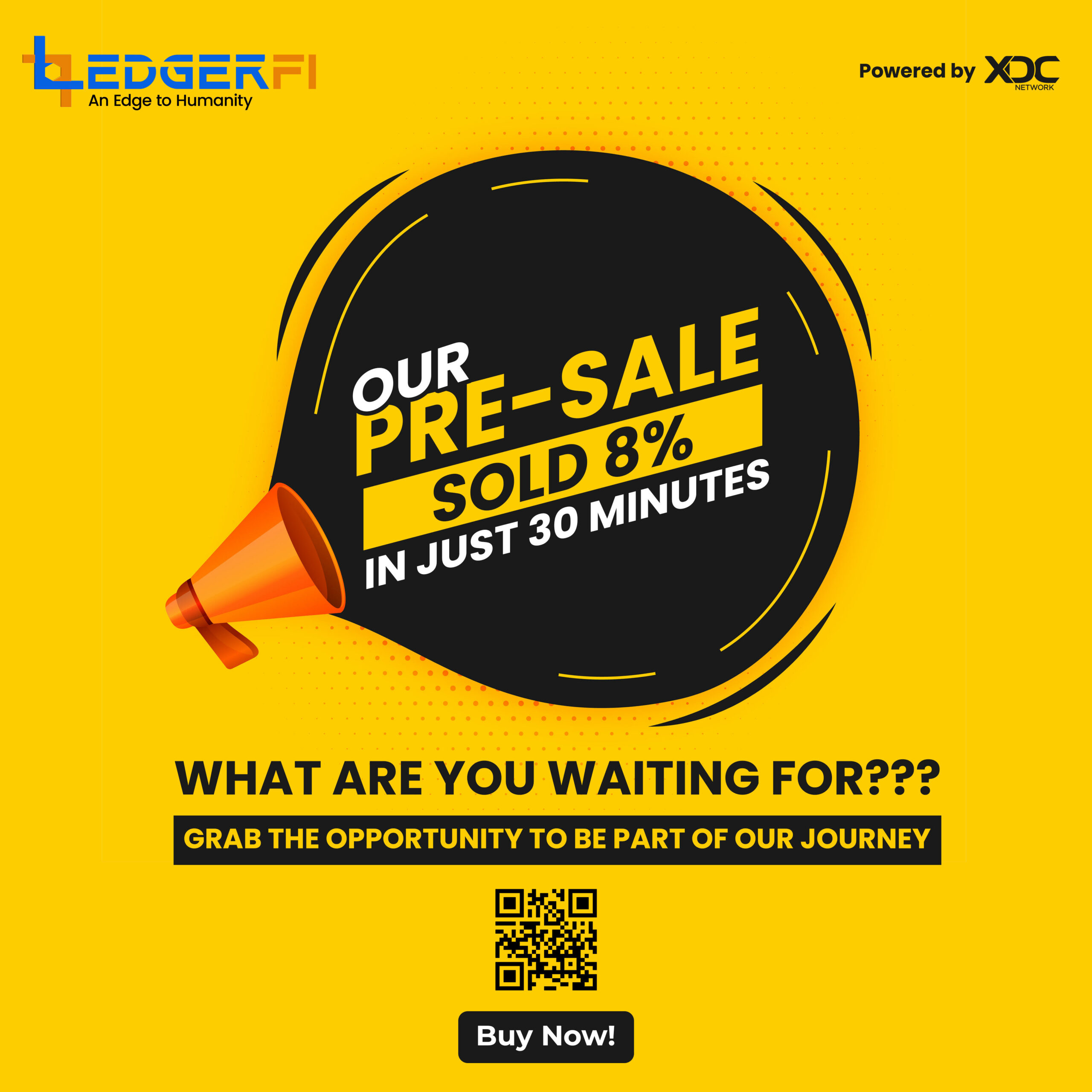 LedgerFi, a leading decentralized web 3.0 secure communication platform built on the XDC Network, is excited to announce that their token sale will commence on March 14th, 2021 on XDC Sale. The token sale will offer investors the opportunity to purchase the native $LFT tokens of LedgerFi and join an innovative ecosystem of Decentralized Communication Service integrated with Decentralized Finance for enabling the seamless exchange of digital assets through a unified platform.
LedgerFi has envisioned to become the world's first Decentralized Digital Asset Exchange (DDAX) platform through which users can transfer all types of digital assets with a military grade security, cryptographic encryption, privacy and prevention from cyber attacks using the power of Blockchain technology.
LedgerFi is a one-stop-shop for DeFi users that provides access to various communication protocols and services in the industry such as Ledger Mail which is already live in the market and it has 750K users exchanging 2M+ emails,and upcoming products like
Ledger Chat: The Decentralized Instant Messaging Solution enabling users to instantly chat with peers without worrying about centralized governance. LedgerChat allows users to seamlessly communicate with each other without compromising their Digital Identity & Data Sovereignty. It's in beta at the moment.
Ledger Live: The Decentralized Audio & Video Call Platform allows individuals & businesses to connect with each other in real-time. The centralized access point utilized in conventional VoIP solutions is eliminated with blockchain based communication technologies. Eliminating the hassle of handling centralized, cumbersome & hackable legacy platforms with the high-performing next-gen solution. Instead, a blockchain based communication system sends the signal from the calling party to a receiving number, which is then replaced by a dispersed network shared by all network users.
Ledger Pay: The Decentralized Cross-Border Remittance platform providing human-readable, interoperable & lightning-fast payment transfer capabilities for financial inclusion of the unbanked individuals.
Ledger Mint: Metaverse Interconnected NFT Transfer Hyper-personalized social connectivity for transferring, exchanging & showcasing NFTs and other digital assets through an interactive & interconnected platform.
Token Sale Details
Presale Address: 0x7db6AaF98bDFE47f197a3b1bbC3Cfe6CB0f302c4
Token Address: 0x65d358C56Ff2E64C007060D5D4dF308986734f5C
Total Supply: 400,000,000 LFT
Soft Cap: 7,500,000 XDC
Hard Cap:15,000,000.0 XDC
IDO Rate: 1.5 LFT per XDC
Listing Rate: 1.0 LFT per XDC
Liquidity %: 51
Min Contribution: 4,000 XDC
Max Contribution: 400,000 XDC
IDO Start Time: 14 Mar 2023, 19:30
IDO End Time: 05 Apr 2023
Liquidity Unlock Date: 05 May 2023
About LedgerFi
LedgerFi provides a web 3.0 communication service built on blockchain technology for secure communication through email, chat & payment applications. LedgerFi provides blockchain based Decentralised communication service & Decentralised Digital Assets Exchange for secure communication.
Media contact
ZEX PR WIRE
ag@zexprwire.com
Terra Casino That Could Burn 24 Billion LUNC within 6 Months Goes Live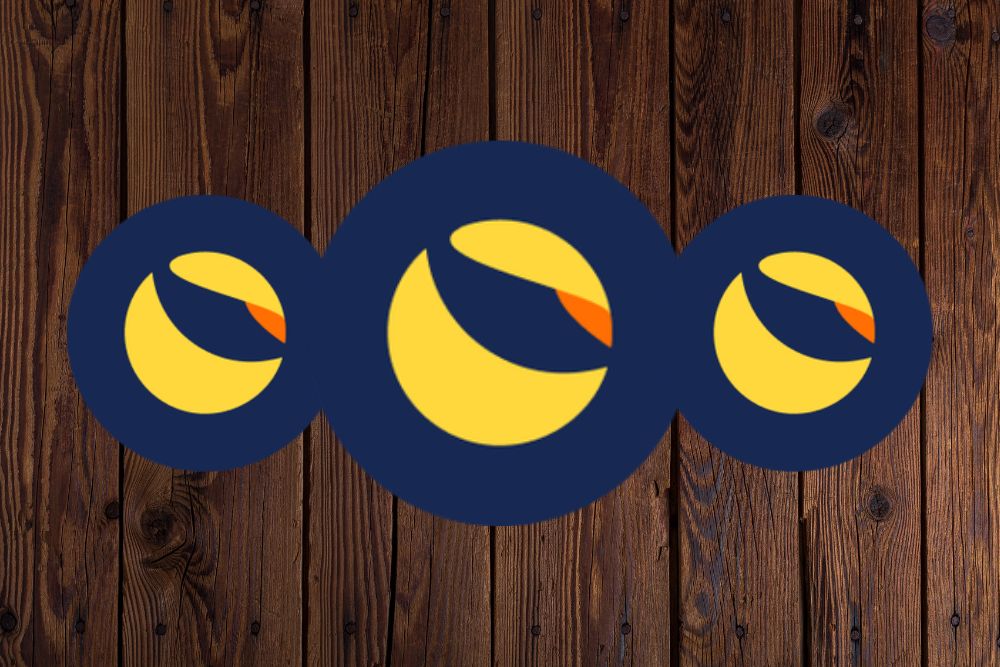 Terra Casino, an online bookie dedicated to burning LUNC tokens, has been launched. Although the transparency of Bookie's LUNC Burn is still a thing of concern within the Terra Classic community, it has the capability of burning about 24 billion LUNC within six months. The new development was announced via the official Twitter handle of […]
The post Terra Casino That Could Burn 24 Billion LUNC within 6 Months Goes Live appeared first on Times Tabloid.
Bank of America to Leverage Ripple ODL Services Once XRP Lawsuit Ends, Garlinghouse Affirms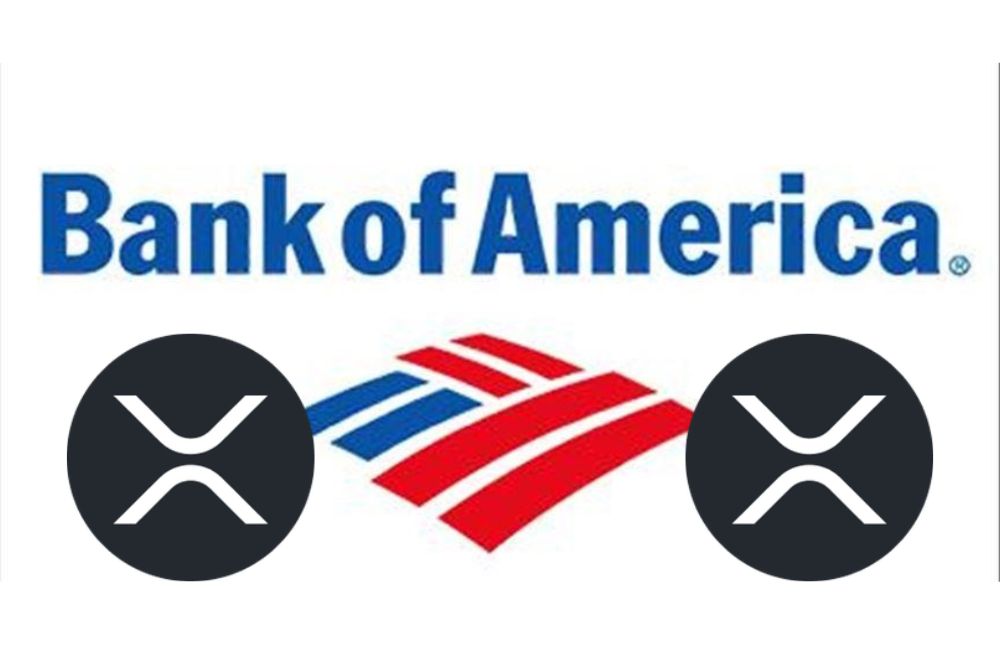 Ripple, the crypto solutions company which offers cross-border payment services is also known for its On-Demand Liquidity (ODL) merchandise. Whereas numerous fintechs have partnered with Ripple to use its ODL services, the ongoing XRP lawsuit has hindered more enterprises from joining forces with the San Francisco-based crypto firm. Among the financial companies halting their adoption […]
The post Bank of America to Leverage Ripple ODL Services Once XRP Lawsuit Ends, Garlinghouse Affirms appeared first on Times Tabloid.