Solana-Based Defi Protocol Luna Yield Reportedly 'Rug Pulls' Investors, $6.7 Million Taken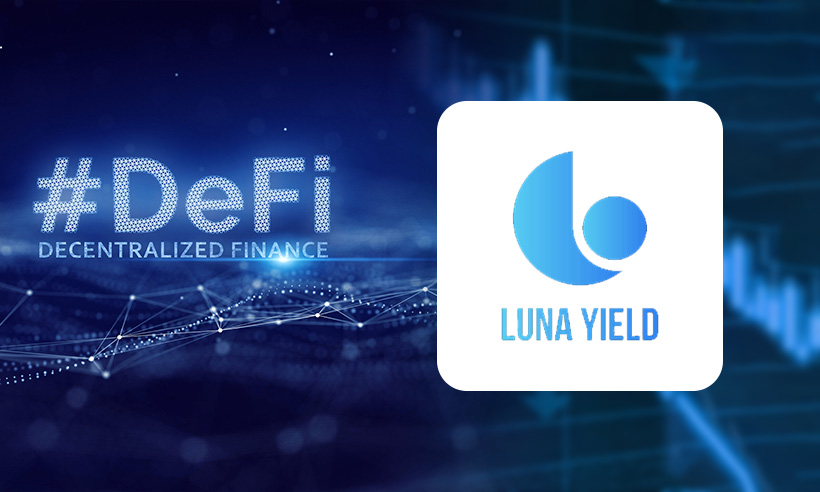 A decentralized finance (defi) project that utilizes the Solana blockchain called Luna Yield has allegedly committed a "rug pull," according to various individuals on social media. Reports indicate that the investors who put funds into the project lost an estimated $6.7 million according to an "anonymous source."
Luna Yield Creators Reportedly Dip Off With $6.7 Million in Funds, Solpad Platform Promises Compensation to IDO Participants
The world of defi has reportedly seen another rug pull but this time in the Solana blockchain ecosystem, according to numerous reports. Solana's website that had a page dedicated to describing the Luna Yield decentralized exchange (dex) aggregator protocol now shows a 404 error. The aggregator project promised high yields and then suddenly the platform went dark and users could not access the funds locked into the dex aggregator.
The Luna Yield team was anonymous and the project developers allegedly got away with $6.7 million in tokens. Coindesk reporter Sebastian Sinclair details he was told by an "anonymous source" that "$6.7 million in assets had been taken." Furthermore, Sinclair insisted that the team verified the amount via the "SOL scan block explorer." On various channels like Twitter, discussions concerning the subject are littered across social media.
The platform that helped launch the Luna Yield IDO, Solpad detailed that the project would help compensate IDO participants who were affected. "After internal discussion within Solpad Foundation, we have finalized the compensation plan for Luna Yield IDO participants," the team tweeted. "We will sort out the list and directly [distribute] the compensation into the participant's wallet (the same wallet that joined the IDO on August 16th. We will compensate users in USDC, with a value equal to 60% of the purchased amount."
The official Solpad Twitter account further noted:
For example, if user A bought 400 USDC of allocation in the round, he will get 400*60% = 240 USDC, airdrop directly user A wallet. The distribution will start next week, and we expect it to finish within a few days. Thank you so much for being so patient with us.
Critics Warn Other Chains Like Cardano, Solana Daily Hopes Project Staves Off More Rug Pulls
The Luna Yield website has been taken down by the creators it seems and archive.org has crawled the platform on various occasions, but has had a hard time showing the site. On Twitter, one individual said that once Cardano upgrades to Alonzo Purple, it too could see a rug pull like Solana (SOL) has seen this week.
"The rug pull that recently occurred in the Solana ecosystem from Luna Yield is something I can see happening in the Cardano ecosystem literally days to weeks after Alonzo if proper scrutiny isn't exercised by the community involved," the individual said. "Good tech isn't immune to stupidity."
The Twitter account Solana Daily told its 28,700 followers about the rug pull on August 20. "Rug pull on Solana," Solana Daily detailed. "Yesterday, [Solpad] announced that their second IDO of Luna Yield went wrong, when the dev team of the project decided to shut down all the social media and withdraw the liquidity. Hope that no more rug pulls appear [in] our ecosystem."
While SOL is up 66% in seven days after the news went viral on social media, the price of SOL dipped by 1.8% against the U.S. dollar and down 3.8% against bitcoin (BTC).
Vasil Hard Fork: Cardano Metaverse Project Cardalonia Prepares for Land NFT Mint as $LONIA Token Presale Progresses
Cardano blockchain-based metaverse project, Cardalonia, has revealed its plans to commence the Terrania Land NFT sale in the next month. The event will take place after $LONIA token holders are accepted as the first to participate in the land minting at the end of the token presale.
Participate in the $LONIA Pre-Sale
The presale has been slated for after the highly anticipated Vasil Hard Fork combinatory event that has been postponed until a couple of weeks later. The hard fork will have a significant positive impact on the Cardano blockchain's throughput and speed.
The Cardalonia Metaverse project has partnered with Readyplayerme and other strategic partners.
$LONIA token holders who have an active stake on Cardalonia Vault and have Ada handle NFT address can create and customize their avatars.
The customized avatars will come in handy for deployment when they can access the Metaverse game when it's available.
Cardalonia is among the trailblazers on Cardano blockchain to build a non-custodial staking vault where users can keep their assets in their wallets, stake them, and earn attractive rewards of up to 20% APY.
While writing this post, over 7 million $LONIA tokens at an estimated value of over 500,000 ADA have been staked by investors.
Cardalonia considers itself a play-to-earn (P2E) and creator-centric platform where users have access to $LONIA token-powered CNTs and NFTs. Users have a platform where they can create, customize, and have personalized experiences on the Cardalonia metaverse.
They can simultaneously mine, hunt, and extract valuable resources such as NFTs they can trade on jpg.store and other Cardano NFT marketplace.
$LONIA tokens are multipurpose digital assets that holders can use for staking to earn 20% Annual Percentage Yield APY rewards. The staking model shares some similarities with Cardano staking although it offers higher APY.
Holders can also be early birds in the Cardalonia land NFT sale provided they meet the basic requirement of $7000 $LONIA tokens.
Join the $LONIA Token Pre-Sale
Crypto investors are invited to join the $LONIA token presale and stand a good chance of paying 1 ADA coin for 12 LONIA.
Click this link to join the presale
Cardalonia's mission is to establish itself as the leading metaverse project on the Cardano ecosystem with an impressive reputation for careful approach according to a peer-reviewed system.
As a P2E project on the Cardano blockchain, Cardalonia has continued to gain immense popularity in the crypto world, thanks to its impressive attributes such as usability, novelty, and dedicated team.
Social
Keep up with the team and the project's development via the following social media handles:
Website: https://cardalonia.io/
Twitter: https://twitter.com/cardalonia
Discord: https://discord.gg/YChadw7fVD
Telegram:https://t.me/cardalonia
Crypto Veterans Shed Light on CBDC and Stablecoins Including TUSD, Endorsing Competition in Money Market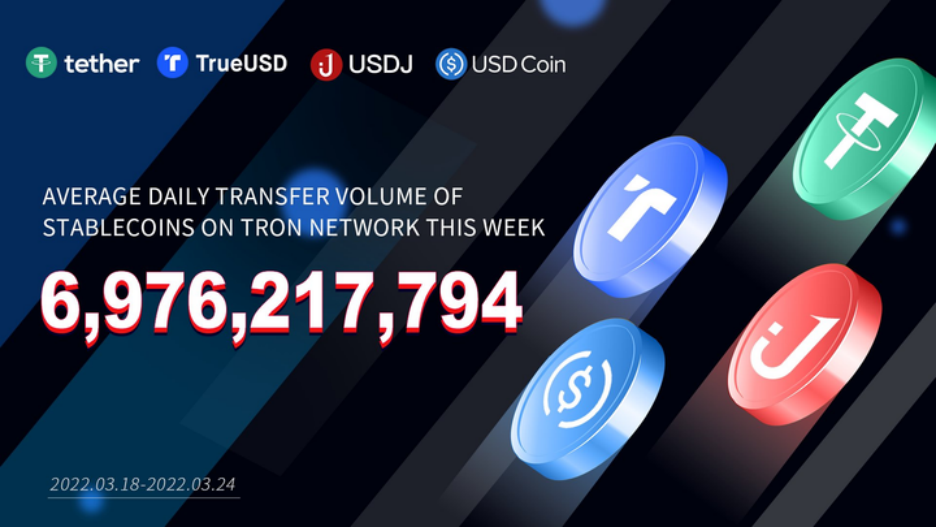 The renowned documentary series "The Future is Now" has recently shifted its focus to the blockchain industry. The team produced its first-ever crypto-related documentary titled "Aligning the Future," shedding light on the development of Bitcoin and other digital currencies across the globe.
The show stars H.E. Justin Sun, TRON founder and the Ambassador and Permanent Representative of Grenada to the WTO, congressman William Soriano from El Salvador, and many other respected crypto leaders, who shared their insights on the future of crypto.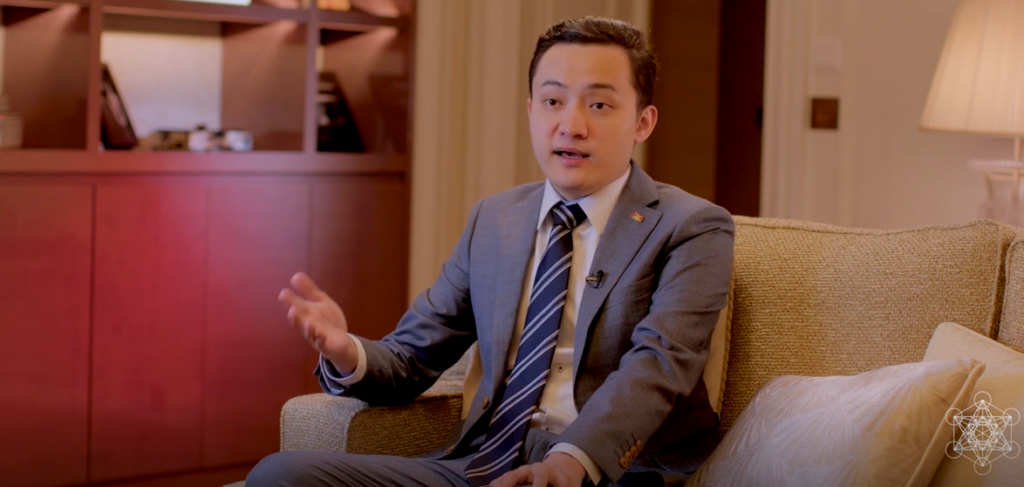 H.E. Justin Sun, TRON founder and the Ambassador and Permanent Representative of Grenada to the WTO
"Eventually we will have three kinds of nations. One kind of nation will still use traditional fiat, but some countries will start to evolve into CBDCs, doing central bank digital currencies. But we will also see some countries like El Salvador and Caribbean countries in the future that might adopt Bitcoin or cryptocurrency as their legal tender or financial settlement infrastructure." said H.E. Justin Sun when asked about his view of CBDCs (central bank digital currencies) across the globe.
He also added that as a believer in Hayek's theory, he has faith in a currency market that is open to entire competition and embraces all types of currencies. Meanwhile, as a veteran in digital currency, Sun believes that CBDCs can be listed on blockchains, including Ethereum and TRON, in the way that stablecoins such as USDT, TUSD, and USDC are listed, which will undoubtedly bring the growth of the crypto industry to the next level. He also pointed out that many underprivileged people are still denied access to traditional financial services. The elimination of the threshold to financial infrastructure will benefit the whole world's population. Blockchains, including TRON, have already provided a relatively affordable and accessible gateway to financial services and are capable of bringing more convenience to users.
Stats about TRON's stablecoin infrastructures
Another leader who holds the same view as Sun is William Soriano, congressman of El Salvador, who quoted local facts to prove his point. El Salvador is the first country that announced plans to adopt Bitcoin as legal tender, a seemingly unconventional move backed by ample reasons.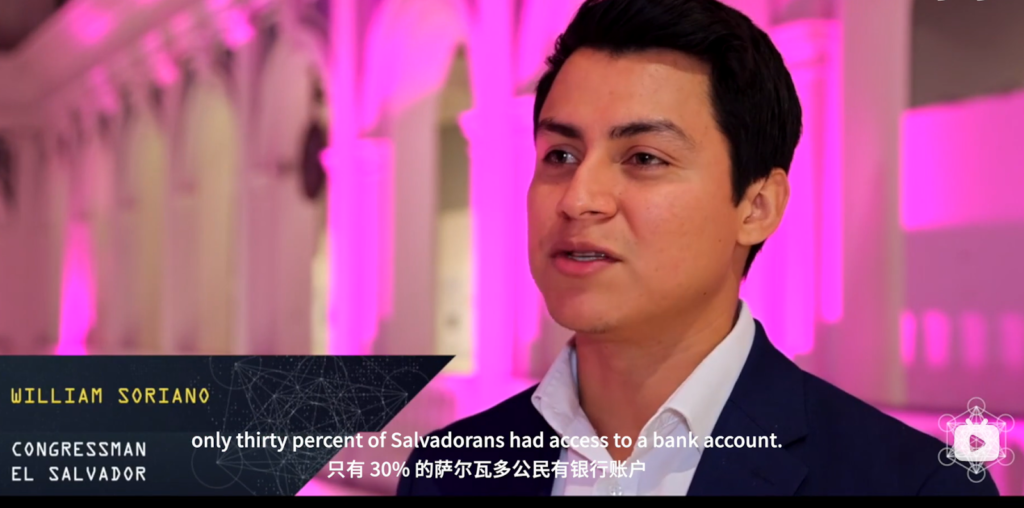 William Soriano, Congressman of El Salvador
As a prominent advocate for Bitcoin and blockchain, Soriano said only 30% of all Salvadorians, or roughly 1.2 million people, have access to a bank account. In contrast, 3.8 million of them now have access to a digital wallet, i.e., 80% of the population has already been financially included, a feat on its own.
Salvadorians using digital currencies can save on wire transfer fees typically required by traditional banking systems for international money transfers. This is due to the unique operation mechanism of digital currencies, where blockchain technology is being utilized for clearing and settlement. As it stands, blockchain technology and cryptocurrencies are helping more and more Salvadorians access financial resources and are surely gaining nationwide recognition. However, value stability is still a problem that Bitcoin faces due to its volatile prices.
In light of this, recent attention has been focused on such solutions that both enjoy the benefits of blockchain technology while withstanding price volatility. Stablecoins, as previously mentioned by H.E. Justin Sun, are digital currencies deployed on the blockchain and pegged to the U.S. dollar, lowering the entry barrier to financial inclusion while offering a solution to volatility.
Although stablecoins such as USDT and USDC might enjoy higher popularity at the moment, TUSD is arguably the best-performing and most reliable. Furthermore, as the only stablecoin attested live on-chain and audited in real-time by the renowned Armanino, TUSD prioritizes industry-leading security and transparency.
In March 2021, TUSD became the first native U.S. dollar-pegged stablecoin on Avalanche. One month later, it went live on TRON, becoming the second U.S. dollar-pegged stablecoin natively launched on TRON following the stablecoin frontrunner USDT.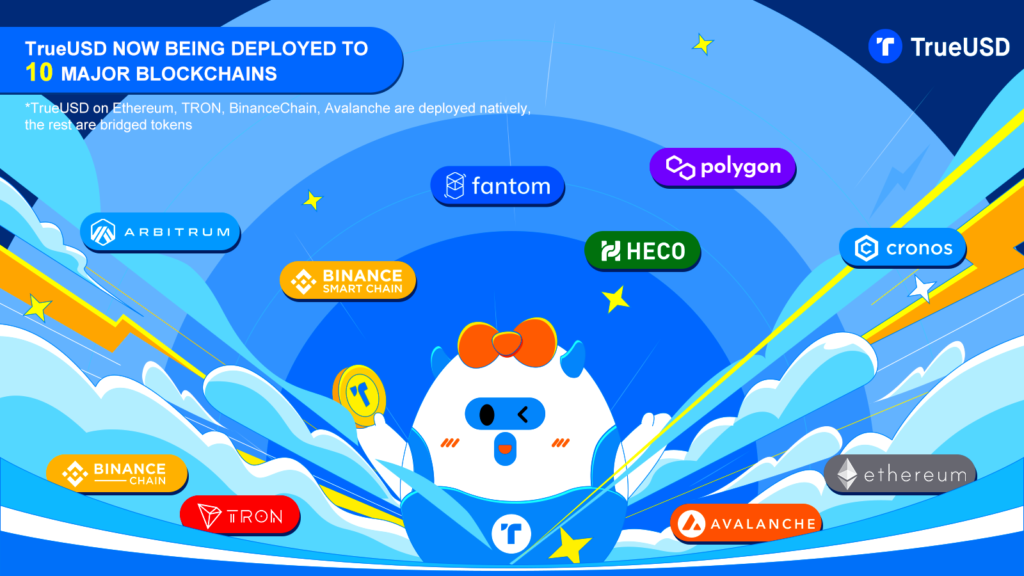 In addition, TUSD has been an early mover in multi-chain deployment, now supported by a succession of blockchains that include BNB Chain, Fantom, Polygon, and Cronos, receiving industry-wide endorsement. Currently, the total supply of TUSD has surged past 1.4 billion, ranking fourth among its peers.
Pyramid Pad Announces Upcoming Token Airdrop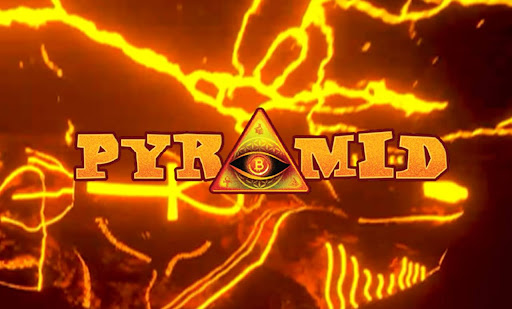 Pyramid Pad, a multi-tool project running on BNB Chain, announced an imminent airdrop for its token, $PYRA. The event will take start on April 9 and end on May 23. Also, it should kick-start the project's growth and increase awareness.
During the PYRA airdrop, every participant will get 1,800 PYRA for joining and another 200 tokens for each referral. Also, the price of 1 PYRA will be 0,014 USD. To join the airdrop, interested members have to complete the following tasks:
Join the Pyramid Pad Telegram channel and submit their usernames.
Subscribe to the project's YouTube channel.
Join the Pyramid Pad Telegram official chat.
Follow Pyramid Pad on Twitter.
Join the project's Discord channel.
Submit their information details.
PYRA is a BEP-20 token with numerous functions within the Pyramid Pad ecosystem, including staking and farming. It has a total supply of 1,000,000,000 units. The platform will airdrop 5,000,000 (5%) of it during the upcoming event. PYRA holders can use their tokens on any of the Pyramid Pad features, such as:
Pyramid Launchpad – A multi-blockchain supported platform where users can launch their coins and raise funds for their projects.
Pyramid Staking – A proof-of-stake platform running on BNB Chain and enabling users to earn a passive income from staking.
Pyramid Swap – A service that enables users to swap tokens from their Private Key Wallet or Trading Account. The former provides the benefit of non-custodial, on-chain settlement. Meanwhile, the latter offers faster settlement and no network fees.
Pyramid NFT Marketplace – This feature allows users to create, manage, buy, sell, and exchange NFTs.
About Pyramid Pad
Pyramid Pad is an all-in-one, multi-feature project offering numerous DeFi tools and solutions. It runs on BNB Chain and aims to become a far-reaching ecosystem supporting IDO launches, staking, and an NFT marketplace. The platform launched in Q3 of 2021 and, since then, has developed its concept, tokenomics, and struck several strategic partnerships. Recently, Pyramid Pad has obtained a successful smart contract audit from the industry-leading auditor, Solidproof.
For more information about Pyramid Pad, please follow the links below:| Website | Twitter | Telegram |Whitepaper| YouTube| Discord|