DIFX: A Global Solution to Cross-Asset Trading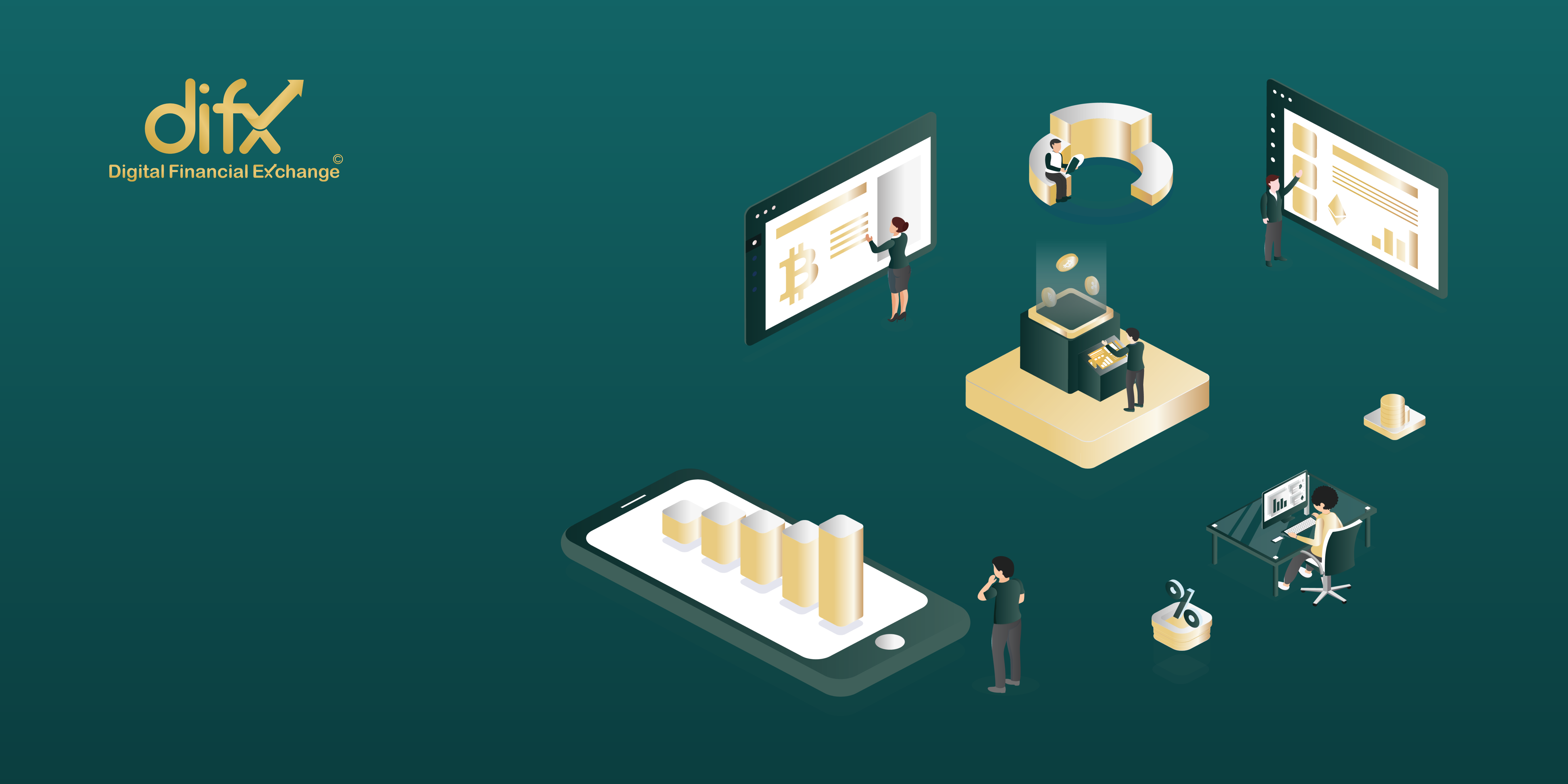 While decentralized finance and blockchain technology have already severely impacted centralized finance, further change is yet to come. Each blockchain platform must improve its efficiency and strengthen its roots to prepare for the future. However, this cannot be done while the ecosystem continues to struggle in cross-asset trading.
Cross-asset trading is an essential part of the cryptocurrency world as it allows traders to diversify their portfolios in a single place. However, there are only a handful of platforms working to provide such a solution, and DIFX is one of them. It is a hybrid platform recently launched in the UAE region that enables cross-asset trading.
Pain Points for Traders of Crypto Community
DIFX aims to solve pain points that crypto traders face to become a global solution for cross-asset trading. Some of these pain points include:
Good customer service is vital in the crypto industry as several people are still unfamiliar with the technology and need support. However, most of the platforms lack good customer service, making the experience disappointing for users. 
High trading fees discourage users from buying cryptocurrencies and creating a diverse portfolio. Generally, exchanges charge anywhere between 0.25% to 3%, which can amount to a hefty amount in large trades. 
The cryptocurrency market suffers from a lack of liquidity which limits the capacity of trading orders. Many exchanges are not equipped to handle a large influx of capital, which results in inefficient management and services. 
Several crypto exchanges and wallets are prone to security breaches which can be devastating for users holding their assets and can result in huge losses which cannot be compensated. 
As most crypto exchanges do not offer cross-trading, users have to divide their assets into different exchanges to create a diverse portfolio. Constricted portfolio can result in considerable losses in the highly volatile crypto market. 
Most people outside the crypto community are unfamiliar with the workings of a crypto exchange. If the platform is not user-friendly, it will add to the confusion and act as a roadblock for crypto adoption. 
DIFX as a Global Solution
Cross-asset trading is extremely important for crypto traders as they help in risk management and better profits. DIFX understands this importance and provides a hybrid cross-asset trading and exchange platform which offers several features. All of these features work in harmony to tackle the pain points faced by crypto traders. 
Improved User Interface
DIFX offers a highly intuitive and user-friendly interface to make trading easier for users. It has an AI-based management tool that can manage the user account. 
AI-Based Bots and Dedicated Support
DIFX offers real-time solutions to all problems using AI-based query resolution bots. The company also has an expert support team to provide instant solutions to all problems. 
Token Vetting and Pre-Screening
All of the tokens listed on the platform are pre-screened to avoid any dubious or sketchy tokens that can harm the portfolio of traders. 
Dedicated Cloud Servers
Cloud servers ensure zero downtime, quick response, low latency tickets and zero lag for trading and managing various assets. 
Security Audits
DIFX prevents security breaches by regularly conducting security audits and ensuring the proper functioning of all security mechanisms. These audits also eliminate any possibility of wash trading or price manipulation. 
Cross-Assets Trading
DIFX is one of the few platforms that offer traders the option to cross-trade between different assets such as cryptocurrencies, forex, indices, commodities, and stocks. This feature helps traders create a diverse portfolio while enjoying discounted trading fees by 50% by paying fees in DIFX tokens. 
DIFX is a one-stop solution that creates a hybrid working model for both centralized and decentralized exchange. It is currently available for users in the UAE region and will soon be expanding worldwide.  
Crypto scams are everywhere. Learn How to Avoid Them with These Tips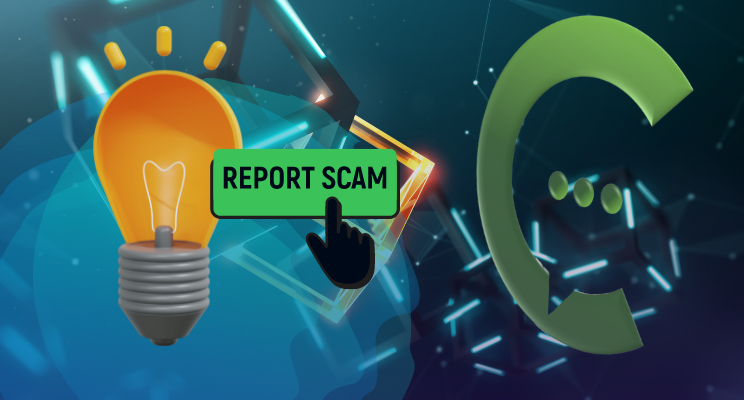 The cryptocurrency ecosystem has expanded rapidly in the last few years. It is a lucrative and remunerative space to be in, but it's also ripe with scams.
According to a new report by Blockchain Analytics firm Chainalysis, $7.7 billion was stolen in cryptocurrencies scams worldwide in 2021 alone. The figures have increased by 81% as compared to 2020.
The report was out recently and Chainalysis wrote that Rug Pulls is a common type of scam in crypto, where developers abandon a project and leave with investors' funds. Rug Pull accounted for $2.8 billion stolen in 2021.
What is a Scam?
A confident game where fraudulent businesses or schemes take money or goods from an unsuspecting person.
How to Avoid Them?
Fake Mobile Apps
Scammers trick cryptocurrency investors through fake apps which are available to download through Google Play Store and Apple Store. A lot of stakeholders find such apps and get them removed but the apps are impacting a lot of bottom lines. Bitcoin News reports that thousands of people have downloaded such fake apps.
Each investor should cross check the app by checking for obvious spelling mistakes in the copy or inauthentic branding of the app.
Tech Support
Scammers are offering customers fake tech support by sharing confidential trading crypto information and posing as legitimate representatives of exchange houses. The support is offered through social media handles or phone calls.
It is possible to avoid getting caught up in such scams by cross checking the phone numbers and social media handles of the exchanges you are using. Also, don't give any remote access to your computer or share your security codes and passwords with random people who are posing as crypto exchange officials.
Tweets and Social Media Updates
There are a lot of malicious and impersonating cryptocurrency bot accounts on Twitter and other social media handles. There are safer platforms currently in development such as Crypter and CrypTalk that will prevent you from joining the wrong accounts. You should avoid opting for any offer that comes through Facebook and Twitter, especially if the results seem too good to be true.
It is important to understand that even if you give a small amount of cryptocurrency on these platforms, you will never see it again
Giveaways
Avoid participating in cryptocurrency giveaways as they are usually fake. This is because a lot of public figures and celebrities talk about crypto on their social media accounts, which helps the scammers to organize fake giveaways using their names.
The scammers respond to the giveaways using fake accounts which helps to make them seem legit. A lot of hackers compromised the Twitter accounts of high-profile users with bogus crypto promotions.
Imposter Websites
There are a lot of websites that have been set up to look like the original, legitimate start up companies. However, you can distinguish between them by checking the small lock icon on the URL and no "https" in the site address.
The site will look identical to the one that you are visiting but you might be redirected to another platform for payment which will have a fake URL with a zero instead of letter 'o'.
Closing Thoughts
People encounter a lot of scams daily in the crypto world, and the only way of protecting yourself from the same is to keep your data safe and your eyes open, while making informed decisions.
Early Blockchain Inventors Celebrate 30 Years Since Inception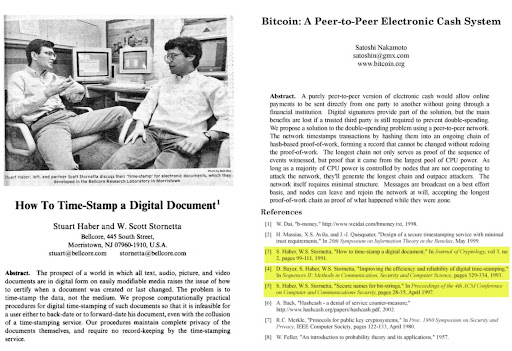 The celebration, running from October 13, 2021 to January 03, 2022, will include the sale of a collection of NFTs
New York City, United States of America, 13th October, 2021 – The co-inventors of the early blockchain, Drs. Stuart Haber and W. Scott Stornetta, are joining with a team of industry-leading partners to commemorate the birth of blockchain technology, its past, present, and future. It's a tribute to the journey and the community.
Today's announcement marks the 30th anniversary of the public appearance of what might be called the "genesis block" of what is in fact the world's oldest continuously running primitive blockchain, as explained here.
The celebration will conclude on January 03, 2022, the 13th anniversary of the Bitcoin genesis block. Bitcoin's design, as described in Satoshi Nakamoto's white paper, Bitcoin: A Peer-to-Peer Electronic Cash System, relies on Haber and Stornetta's mechanism for ensuring the integrity of all of its transactions. In fact, three of Satoshi's eight footnotes reference their technical papers.
The history of the blockchain will be celebrated with a collection of NFTs that both involve and honor the founders, innovators, and thought leaders of the blockchain community. The NFTs, demonstrating the range and diversity of the blockchain ecosystem, will be auctioned through a novel mechanism and will involve a number of innovative layer-1 blockchains and their communities.
Jason Bailey, global thought leader in NFTs and founder of Artnome.com and ClubNFT, said, "Without the work of Stuart Haber and Scott Stornetta there are no NFTs, no Bitcoin, and no blockchain. I'm thrilled that they are using this opportunity to create an NFT with the goal of unifying everyone within the blockchain ecosystem in a way that I believe only they can."
"Kadena is thrilled and honored to participate in Immutable Record's celebration of blockchain," said Stuart Popejoy, the co-founder and CEO of the Kadena blockchain and smart contract platform. "Immutable Record's NFT offering drives the space forward with a multi-protocol approach that also exploits many of Kadena's unique advantages such as institutional-quality provenance, entirely on-chain minting, and custom marketplaces."
"This historic drop allows us to highlight Cardano's unique protocol capabilities during this multi-chain celebration," said Chris J. Snook, founder, and CEO of SDK Co, a consumer-facing blockchain-based company utilizing Cardano's platform.
Haber and Stornetta concluded with "We are happy to join the celebration of the blockchain, and will be announcing the involvement of other leading layer-1 blockchains and thought leaders. Stay tuned. The best is yet to come."
For media inquiries please contact media@immutablerecord.com.
For more information visit the website https://immutablerecord.com/
About Kadena
Kadena is the industry's only scalable layer-1 Proof of Work (PoW) blockchain, featuring Pact, the safest and easiest-to-use smart contract technology. Kadena's platform provides the world the tools and environment to turn ideas and ambitions into reality, from DeFi applications to NFT marketplaces. As the only blockchain that can scale both speed and storage limitlessly, decentralized services on the Kadena platform allows users and builders to exceed current limitations in blockchain such as high gas fees and storage constraints, and even "mint marketplaces" where exchange and trading of tokens and NFTs can be customized endlessly. Founded by Stuart Popejoy and William Martino who created JP Morgan's first blockchain and led the SEC's Crypto Committee, Kadena aims to allow for true blockchain mass adoption. Visit us at www.kadena.io and follow our twitter account at www.twitter.com/kadena_io to learn more.
About SDK Co SDK Co builds technologies powering personal choice that enable customers to regain control over their personal data by offering secure connected hardware and software. SDK Co utilizes the Cardano blockchain, a platform designed for changemakers, innovators, and visionaries. SDK Co's ecosystem of technology offerings also includes digital collectables/NFTs for Fortune 100 brands and partners. To learn more visit https://www.sdkco.io/
The Project Giving Away $50k and a Lamborghini Go-Kart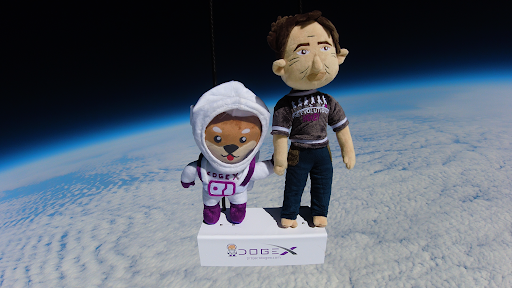 Project DogeX is an innovative new token launching Thursday October 7th on the BSC network. The project integrates exciting marketing strategies and intriguing 'never done before' tokenomics with the aim of setting the standard for innovation, creativity and community building on the Binance Smart Chain.
The Project DogeX team has invented a 'first of it's kind' higher low coin; in essence ensuring stable, and consistent growth of the coin alongside an exciting NFT use case being developed.
With a verified doxxed Developer and project leader, a Certik and Techrate audit complete, and a 10,000 strong international community, DogeX is one of the most bullish tokens in the meme-coin space to date according to thousands of investors across the BSC space.
The magic behind DogeX
Since its inception, the very foundation of DogeX has been focused on marketing strategies executed akin to a Fortune 500 business; like sending an Elon Musk themed plush toy to space (and trending on Twitter)!
The 30 strong DogeX team members are being named the holy grail of blockchain teams. Their developer comes riding high off the back of the highly recognised Saint Token. Meanwhile their Marketing team is a collective group of seasoned digital guru's with robust backgrounds in E-commerce, Influencer marketing, and viral brand awareness for big-name brands.
DogeX also has some of the most omnipresent international marketing plans ever seen. From viral exposure in Russia, Japan and China, countries once ignored by 99.9% of projects, the team is doing everything possible to be seen by eyes worldwide.
DogeX has key partnerships on the horizon with mega-successful tokens, as well as a completely new NFT concept to be fully announced in Q4 of this year that will help increase the value of holders tokens.
$50k Giveaway & Lamborghini Go-Kart
The DogeX team knows how important it is give back to their community, and that's why they've decided to do a giveaway competition for over 100 BNB ($42k)
They'll be giving away 10 BNB to 10 lucky people, alongside an exclusive DogeX themed Lamborghini Go-Kart. They're the first project to organise a competition of this scale, ever adding to the innovative aspect of this project.
The deadline for the giveaway is the 30th of October, and you can find out how to enter here.
The Innovation of DogeX
DogeX has a vision to surpass Doge in popularity. To do this, they're going to rely on keeping the world on the tips of their toes with exciting new features, giveaways, and announcements.
But how does DogeX actually work and what separates it from thousands of other projects out there today?
Well, funny you say that. They've got some super helpful videos explaining the tokenomics that absolutely anyone can follow along and understand. The team hopes to continue bridging the gap between retail and the crypto community, by launching viral guerilla marketing campaigns across metropolitan cities from London to Los Angeles.
Project leader 'Falcon' envisions a world where DogeX becomes a household name in the cryptocurrency space, one with longevity stretching years into the future. In a sea of scams, the innovation and transparency of DogeX is truly what sets it apart from the rest of the pack.
Another astonishing innovative that the DogeX team launched was their unique animated clips featuring AI generated voice overs from famous names like Elon Musk and Richard Branson.
The team is also keen on engineering new ways to keep retail and discovering their project. That's why their team coded brand new referral bots, and giveaway bots to incentivise users to bring in new members, while rewarding those who completed the latter.
Another feature that the DogeX team curated is their highly addicting minigame which encourages users to tweet their score, thus boosting the brand awareness of the project. Users have found themselves spending hours at this trying to get the highest level where a prize of 2 BNB was rewarded to the winner.
Breakthrough Tokenomics for DogeX
The team has prioritised chart sustainability with breakthrough and 'first of it's kind' tokenomics on the BSC network. Here are some of the features outlined below in simplified terms:
Stairway to Space:
Stairway to space is a daily higher floor mechanism that ensures the chart forms a daily higher low. The floor price is randomly set during the day at a random time and not communicated with the community nor the team.
Golden hour
Golden hour is a 0% buy tax hour period and 48% sell tax hour. The following hour, all sales will be taxed 24% then back to regular selling tax after that hour.
Buyback wallet
The auto buyback wallet will create random chart pumps throughout the day based on volume.
Antibot measures
We've added extensive antibot measures that will help deter bots from playing with the project.
Anti whale measures
Large wallets always keep communities second guessing the true sustainability of their tokens, so for that reason, DogeX has introduced the max sell to 2% price impact (or 20 BNB per day) whichever is lower, which we will raise over time.
They also added a max supply of 1% per wallet to prevent one wallet holding too much of the supply.